If you were surrounded by sisters during childhood, Raksha Bandhan surely meant a lot to you. Laughter and giggles all around with brothers and sisters dressed in traditional wear. Getting those colorful rakhis tied to their wrists and exchanging tokens of love. Back then, this question never crossed our minds as to why are we celebrating Raksha Bandhan or what is the story behind Raksha Bandhan? Rather, we used to enjoy our day away from boring stuff like studying! That was the day which made us care more for our sisters. As time flew by, we parted ways. Staying in different cities and having different lifestyles, the distance often separates us from our beloved didis and bhaiyas 🙁
This Raksha Bandhan let's relive the fond memories of the days gone by and the fun we had. Take a flight, book train tickets or hitch a ride but celebrate the day with your favorite sibling in the whole wide world! Before that, take a look at some of the
Cute miseries that every brother had to go through while
celebrating Raksha Bandhan, and don't forget to share it with your sister who was the trouble maker or vice versa!
1. Need For Ethnic
Rakhi is one of those rare and fateful days when sisters get a glimpse of their brothers flaunting that crisp and tidy kurta-pyjama, and sporting a colossal tilak on their forehead. That truly, makes you resemble Sanjay Dutt from 'Vaastav' and ultimately results in a lot of OMG's from your sisters and relatives.
2. Kuch Meetha Ho Jaaye?!
Jeez, that candy-coated moment when after tying the Rakhi, your sister grabs a big chunk of the sweet which is cutely decorated in the 'thaali' and in a flash it's already stuffed into your mouth. You can't avoid that, it's a customary moment. There's no room for annoyance because she won't stop at one bite, ever. She'll stuff you with laddoos till you actually look like one.
 3. Get Used To Tantrums
Sisters suddenly transform into queens on the day of Raksha Bandhan. If she is an elder one, she will ask you to bow down to touch her feet, buy her favorite chocolate and massage her inflated ego. She is the real star of the day, so you have no other choice than happily let her have her way! Despite throwing all the tantrums, all you didis I believe have some nice things to say to your brother 😛
5 Things Every Brother-Sister Duo Can Relate To!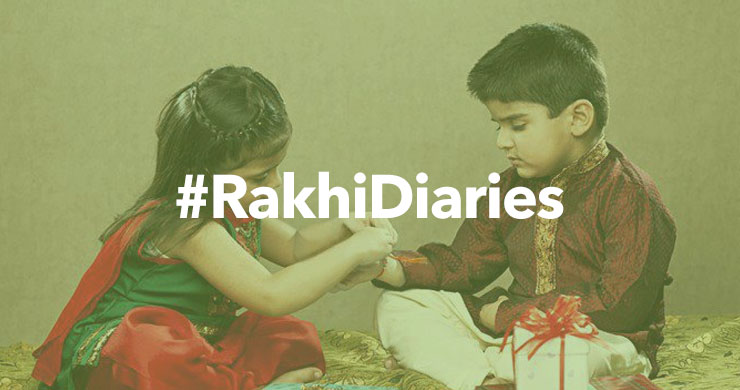 Relatability Levels Over 9000!
4. Being Broke
Rakhi is indeed a burn-your-pocket festival for guys. If you grew up in a traditional Indian family, you must be knowing the latest rules of shagun that say that anything less than Rs 500 is a shame. So, half of the salary goes away in those fancy shagun envelopes, with best compliments, of course!
In the meantime, get amazing offers and deals on Raksha Bandhan gifts from GrabOn.
5. NOT Allowed To Eat-Till-You-Do-Pooja
Although you'll wake up to the mouth-watering and soul tempting smell of yummy Poori and Aloo, you aren't allowed to eat anything before you are all done with celebrating the auspicious festival. So until your last known cousin ties you a rakhi, you can't eat a morsel of food, and you are forced to keep a hunger strike with a very obvious smile until that super late cousin turns up and ties you her rakhi. 
6. Foooood!
The best part about the festival is Poori and Halwa, which are the staples of Rakhi. And so is Chana-Aloo combination. No one can stop you from having this feast after starving throughout until you choke your throat with the drops of oil. Man, We love it! But don't forget, your tummy might not be as happy as you.
7. My Rakhi Best
Being kids, we all had a secret competition to get the fanciest and most number of rakhis on the wrists reaching the elbow. It was a matter of immense pride for brothers back then. Today, as we stand some foots taller, we just want the most simple of tingling strings and the closest of sisters around.
8. If You Are Away!
You miss your sister so much, you just wish somehow you could be there together for this festival. You call her, recall all the childhood jokes, irritate her the way you always used to do, see her on Skype, and reminisce the moments that mark the most special place with her till date.
Rakhi Return Gift Voucher – Surprise Your Sister!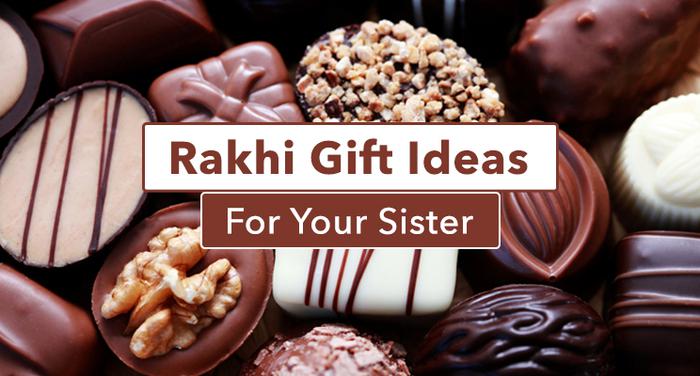 Behen Ko Pyara Sa Gift Na Diya Toh Rakhi Kya Manayi?!
9. Awkward Surprises!
Rakhi is one of those haunting festivals for college guys as even the sight of a girl approaching you, armed with a rakhi in hand, is daunting, to say the least. It not only limits to your stepping out of the home but also there's a chance of receiving a sweet text from your crush saying," Happy Raksha Bandhan Bro!" that might shatter you to pieces and make you wonder,"Why we celebrate Raksha Bandhan?"
How Sisters Are Special to the brothers?
Ever wondered why we celebrate Raksha Bandhan? The story behind Raksha Bandhan has always been that the Rakhi will protect the brother from all evils and the brother promises to save the sister from whatsoever problem comes her way. Though love was never lost, this occasion was much of a serious affair in the past. But now times have changed it has become more of fun where sisters have taken up the challenge of protecting their brothers.
It might be true that every guy gets annoyed by his sister's never-ending mood outbursts, but most are unknowingly attached to them when it comes to love. They get insecure when she's been talked about for marriage and hate parting ways with them. They also have sincere perceptions like, she'll give you faaltu gyaan if she's elder and she'll keep bugging you all the time if she's younger. But no matter how irritating the sisters are, they are doubtlessly the best things to have ever happened to us (though we might not admit it in front of them).
10. She has your back all the time
Planning to go on a late night drive with your girlfriend? Just call your sis and she'll cook up an awesome story to tell your parents (Yes, obviously you'll have to reward them later for that! ).
11. You'll have enough of 'Chal Beta Selfie le le re' photos to LOL on
Whether you like it or not, she'll make you pout with her during selfies. You may resist them, but over the years, you'll love her for clicking them.
12. Need Dad's car keys? Turn to her for help. There's nothing she can't brainwash your parents into!
Because parents undoubtedly trust daughters more and you get advantages (conditions applied!)
13. You can always trust her to keep a secret… unlike a kameena bhai
Sisters are another name for friends when it comes to keeping secrets and they know when to blackmail you in the wake of those.
14. Introducing your GF to your mom becomes relatively easy
It's a female thing! Your sister will do it best. She'll know how to make your mom meet your girl, and like her eventually.
15. Nobody gets to know that you're equally scared while watching a horror movie
Because she screams her lungs out while you scream silently from within…
16. You learn to distinguish between baby pink and salmon pink!
They have a different and weird understanding of colors.
17. If you have an elder sister, it's like having another 'cool' mom.
She always pushes you to do better. Be it making that career switch or trying the best ever recipe for you.
18. You finally understand what your girlfriend's texts actually mean…
Because you have a sister!
19. If you have a younger sister then you'd be a great BF/husband:
Because you'd be a pro at handling tantrums.
Now that you've revived the beautiful memories of Raksha Bandhan with your sister, go tell your evil half how much you love celebrating Raksha Bandhan with her. Share your side of Rakhi celebration with us in the comments below.
Happy Raksha Bandhan from team GrabOn 🙂