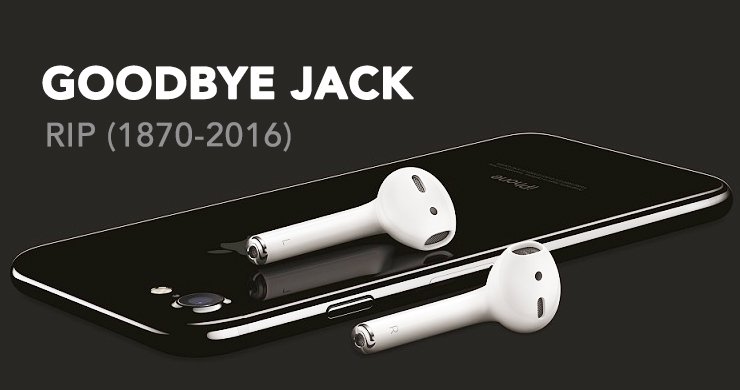 So, Apple announced the launch of iPhone 7 and 7 Plus at the event yesterday. And there are some changes and added features. Some new (I can already hear the android users chuckling away) and some not as much new as modified. Anyway there's a lot to talk about starting from airpods to the dual lens camera to the revised home button. But ain't no one got time for that, right?
You know how they say that 'a picture is worth 1000 words', so we decided to use 7 pictures (Ok and some GIFs) tsum up how we feel about the changes and modifications in iPhone 7 and 7 Plus.
Let's get down to the brass tacks.
iPhone 7 and 7 Plus
#1. Jack – You're in our heart. And our heart will go on!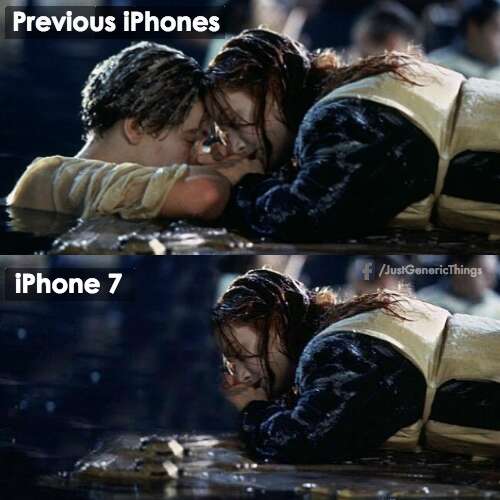 First off it's a hard goodbye as iPhone 7 bids adieu to a piece of technology that dates back to 140 years. The headphone jack came to be, somewhere around 1870s. It underwent some changes in the form of it's 3.5 mm jack avatar, but this piece of hardware has been with users through thick and thin. We will miss you old buddy, we will miss the times you saved our phones from crashing on the hard floor by holding onto the port!
#2. Waterproof – Water never bothered me anyway! Water splashed on your iPhone 7? In it's all new water-resistant and waterproof avatar you won't have to freak out anymore.
#3. Back in black (jet black to be precise)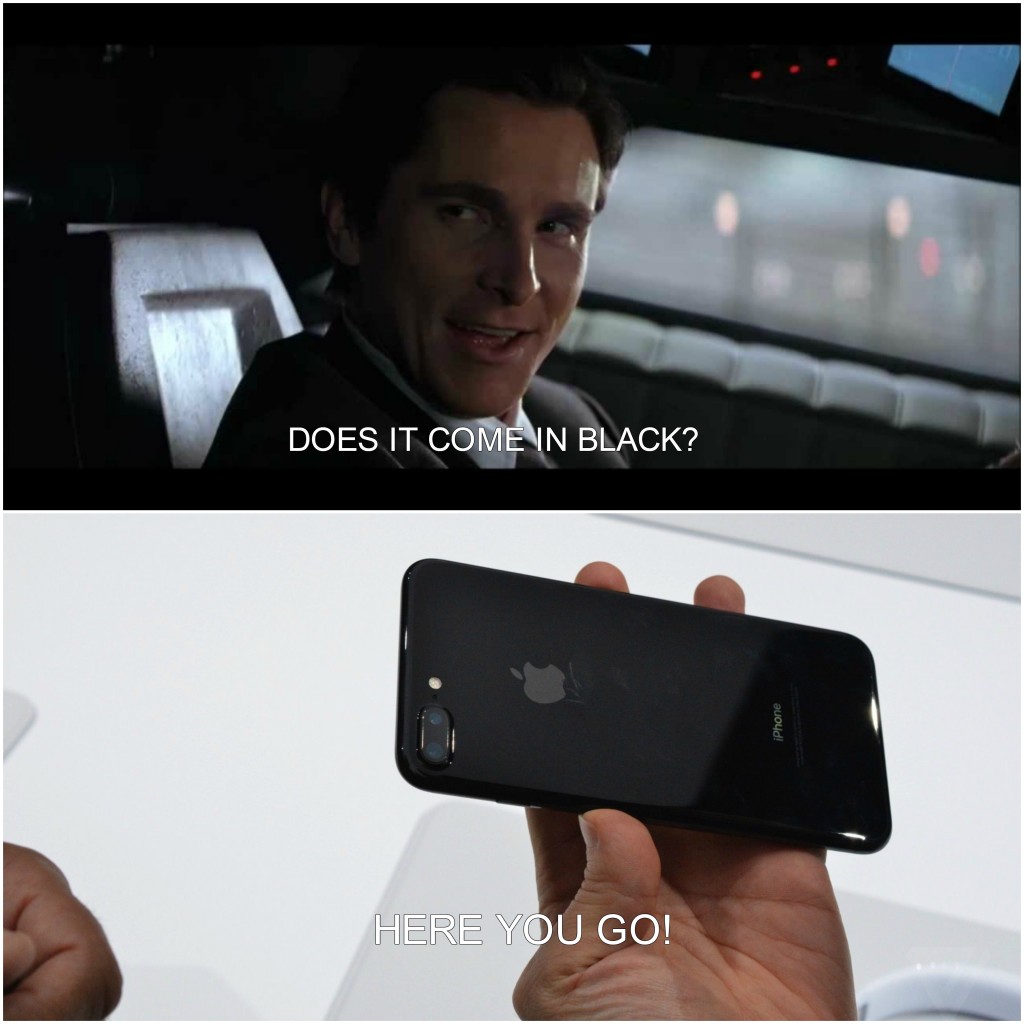 Yes Mr Wayne, it does come in black! iPhone is back in black. Only this time in jet-black.
#4. Long Battery Life – No more low battery situations! Touted to have the longer battery life compared to it's predecessors viz. 6s and 6s Plus., iPhone 7 and 7 Plus is said to last 14 and 15 hours respectively (on Wi-Fi).
Rest assured, your phone won't pull a Baymax!
#5. Dual-lens camera – iPhone 7 is the new DSLR

Remember that one friend who tags his SLR along to every single place? Well, he'll carry his iPhone 7 around more often now. With dual-lens camera and 10X optical zoom iPhone 7 and 7 Plus will be the weapon of choice of your amateur photographer friend. Good luck with that!
#6. Twice as loud as iPhone 6S – Don't stop, make it pop…DJ, blow my speakers up All thanks to the stereos – one at the bottom, and one at the top. Kesha couldn't have been any more proud.
#7. Dude, where are my airpods?!

Holy Batman, if you thought finding your wired earphones were hard, imagine finding these tiny little ones!
Here's what twitter has to say:
Apple really hates wires. By 2018 – the iPhone 10 will just be a thought. A concept. You'll pay 20,000$ just to imagine it.#AppleEvent — Sorabh Pant (@hankypanty) 7 September 2016
Step 1: Buy #AirPods for a ridiculously high price. Step 2: Lose them like you lose everything. Step 3: Buy headphones

— Anonymous (@YourAnonNews) 7 September 2016
When you can't find your AirPods anywhere pic.twitter.com/t6sUfLT1oA

— Super Deluxe (@superdeluxe) 7 September 2016
So, what are your reactions? Do let us know by commenting below.
Considering severe budget cuts to buy an iPhone 7 or 7 Plus? Well why not save on everything using GrabOn and stock up on some big bucks!
Embed it on your website
<iframe src="https://blog.grabon.in/7-pictures-that-sum-up-iphone-7-launch/" style="width: 100%; height: 500px;border: none;"></iframe><br><p>Presented by <a href="https://blog.grabon.in/" target="_blank" title="GrabOn Blog">GrabOn Blog</a>