To smell like a dream is every woman's desire when she steps out of her house or meets someone. The fragrance of one's body can make or break an impression and so, it's very important to make sure that you have the right one sprayed on you. Diving into the sea of the best perfumes for women to find THE one for you is surely a task.
Since the hunt for scents becomes daunting most of the time, here's a list of amazing and affordable perfumes brands for women that are easily available online on e-commerce sites like Amazon, Myntra, Nykaa, and Flipkart. If you want to gift your woman a perfect fragrance, what can bring relief is a Gift Card to let her buy the perfume of her choice, her signature scent.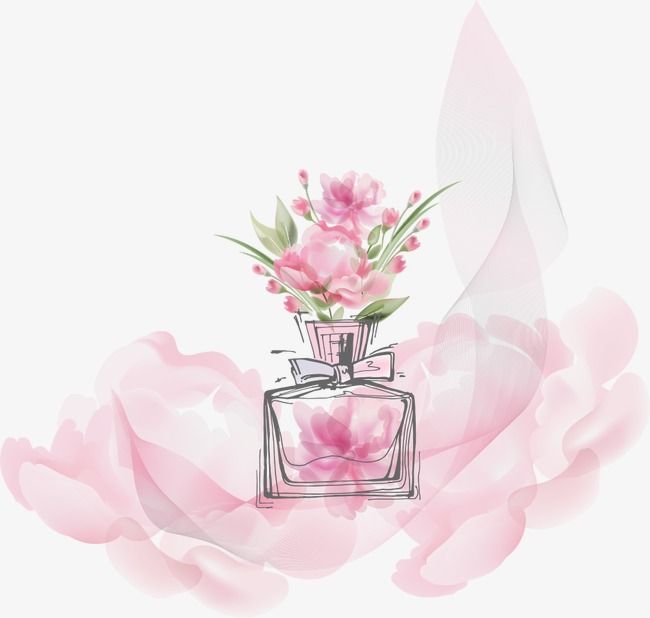 List of Top 10 Perfume Brands for Women in India 2022
Fragrances are a personal choice and can never be generalized but there are certain scents that everyone loves. Whether it's for men or women, an attractive fragrance is a game-changer and your perfume plays a huge part in that. Below mentioned perfume brands are not just our favorites but also have a high demand among celebrities and women. Check out for more!
#AffordablePerfumesForWomen
1. Skinn by Titan – Fine French Perfumes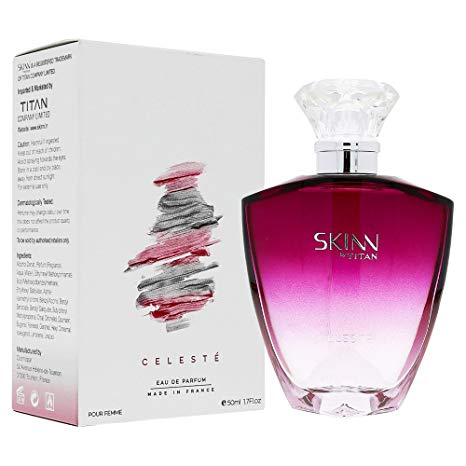 There's no other perfume that has created as much hype as Titan's Skinn and let me tell you, it's totally worth it. This series of perfumes by Titan comes in various types but my personal favorite is Skinn by Titan Celeste Perfume For Women EDP. It has a very attractive yet soothing scent that's long-lasting and will surely make the heads turn with the playful fragrance. Perfect for a modern woman, Celeste is the best choice for those who personify mystery. The scent is a mysterious intrigue of fruity floral fragrances along with a tinge of the sensuous scent of Amber, Musk, Sandalwood, etc.
Priced at Rs 1395/-, this elegant choice comes in various sizes and is easily available in stores, online and offline. You can also check out the other variants of Skinn by Titan like Nude, Sheer, Pristine, etc.
2. United Colors of Benetton United Dreams Love Yourself for Women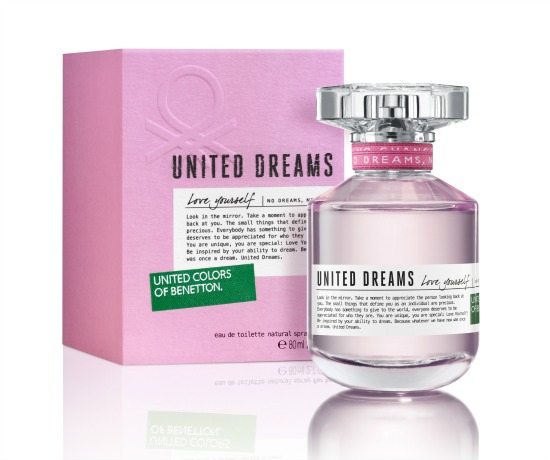 You might have already seen the new Bollywood sensation and Sridevi's daughter, Janhvi Kapoor dolled up in the new Ads of United Colors of Benetton Perfumes. The Benetton siblings launched UCB in the year 1966 and it's time to thank them for the venture. UCB's United Dream Love Yourself is refreshing and playful at the same time. This scent is a perfect amalgamation of the feminine and bold qualities that a woman embraces in totality.
The perfume comes in a transparent glass bottle with a light pink liquid that turns the aura positive whenever you wear it. The brand has a wide range of perfumes under different categories ranging from Rs 1,000/- to Rs 1,900/-, available online as well as offline.
3. The Body Shop White Musk Eau De Toilette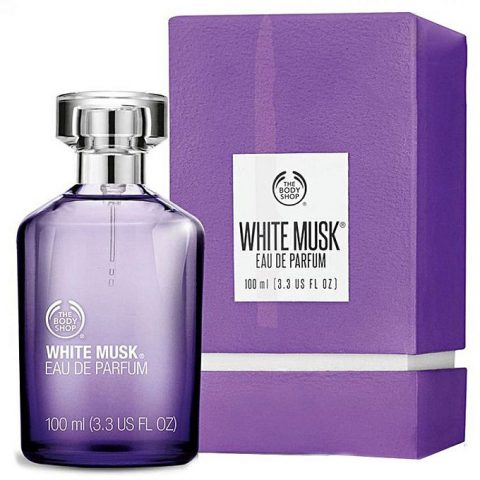 The Body Shop is not an unknown name for those who love their skin. The brand has promising products that are suitable for all skin types and we absolutely love The Body Shop products. Coming to the fragrances, the cosmetic brand is not behind in giving out impressive results. The White Musk Eau de Toilette is a long-lasting soothing fragrance for women that leaves behind an impeccable Base Note that is perfect to wear at work.
The fragrance is sweet and feminine with a fresh floral scent leaves behind the sensual fragrance of musk that's extremely pleasing and alluring, perfect for daytime wear. Priced at Rs 2095/- for 60 ml, this is a must-have on your dressing table.
#LuxuryPerfumesForWomen
4. Engage Lamante Sunkissed Eau De Parfum for Women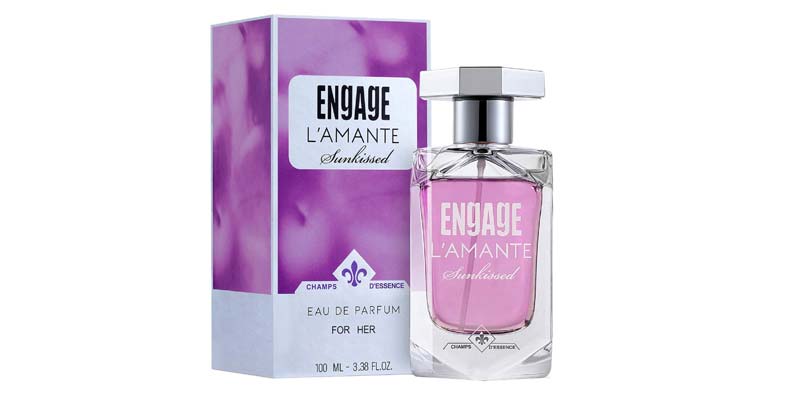 Available in gorgeous lavender colour, this perfume by Engage is simply magical and exceptional. With the fragrance of tuberose, jasmine, and a hint of sandalwood, it is sure to make your partner fall for you even more. Not just this, the perfume is also long-lasting and skin-friendly. So, if you are planning to buy a premium quality perfume but at an affordable cost, do consider Engage Lamante.
The stunning bottle of happiness is priced at Rs. 999 and is just perfect for daily use.
5. Victoria's Secret Bombshell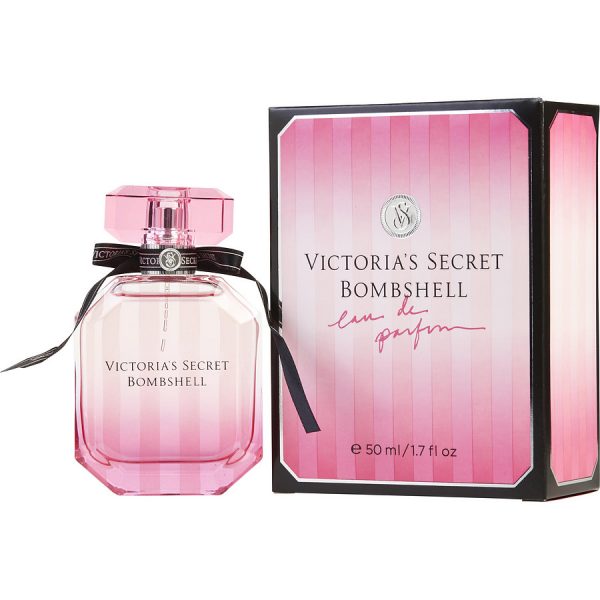 Owning Victoria's Secret products is every woman's dream. The good news is that Victoria's Secret has launched a couple of stores in India and we cannot keep calm. Though all the products from Victoria's Secret are top class be it lingerie, makeup or clothing, I strongly recommend trying Victoria's Secret Bombshell Eau De Parfum. The scent is absolute magic that will sprinkle a dreamy fragrance wherever you go.
This award-winning fragrance can be worn over moisturizers without having the fear of smells mixing together. A bottle of this beauty will cost you Rs 6,250/- but it's a total game-changer.
6. Nike Up or Down Perf Edt Blue Eau De Toilettee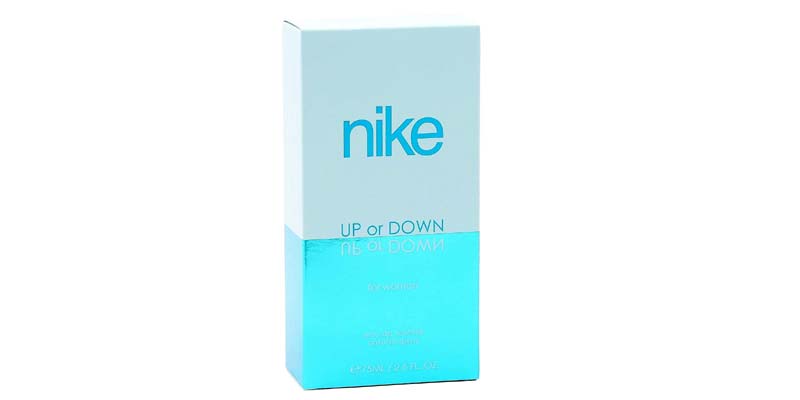 Want to stay refreshed and rejuvenated the whole day? This spray by Nike is all you need! With an arresting mild floral fragrance, the fragrance is sure to make you stand out from the crowd. Suitable for all skin types, the spray will flawlessly blend into your skin, making you feel active throughout the day.
Nike Up or Down's 75 ml bottle is available for Rs. 898 only.
7. Dior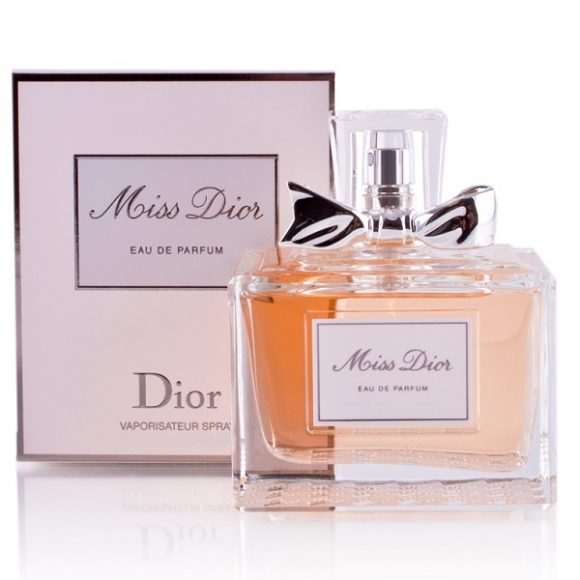 Of fresh Roses and enchanting Lilies, Miss Dior is another fragrance from our Luxury list. Miss Dior Eau de Toilette is a floral affair, fresh like a whirlwind. This one comes in a pretty glass bottle with Dior carved on it. Francois Demachy created this alluring scent to swirl the air fresh with just one sprinkle of this on a woman. It celebrates women!
A bottle of this one will cost you around Rs 5,500/- for 50 ml. The brand is easily available in multi-brand showrooms like Shoppers Stop and Lifestyle. You can always buy a Gift Card for these stores and gift your loved being the freedom to choose their favorite fragrance.
8. Dolce and Gabbana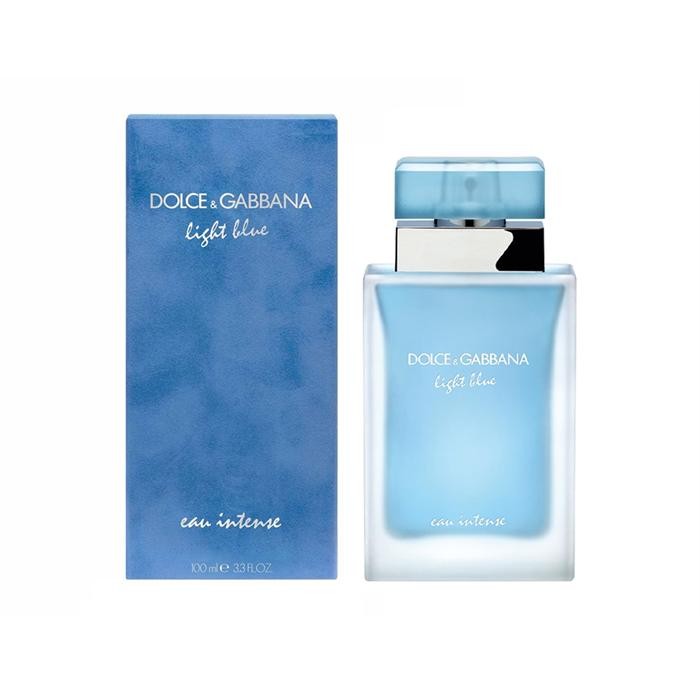 Dolce and Gabbana Light Blue Perfume is very different from your regular sweet and floral scents. With a tinge of lemon and green apple, this scent is less feminine but extremely refreshing. The color blue contains the freshness of nature and this one is a must own product for every woman.
This bottle of perfection will cost you Rs 4,760 for 100 ml.
#PerfumesUnder1000
9. Playboy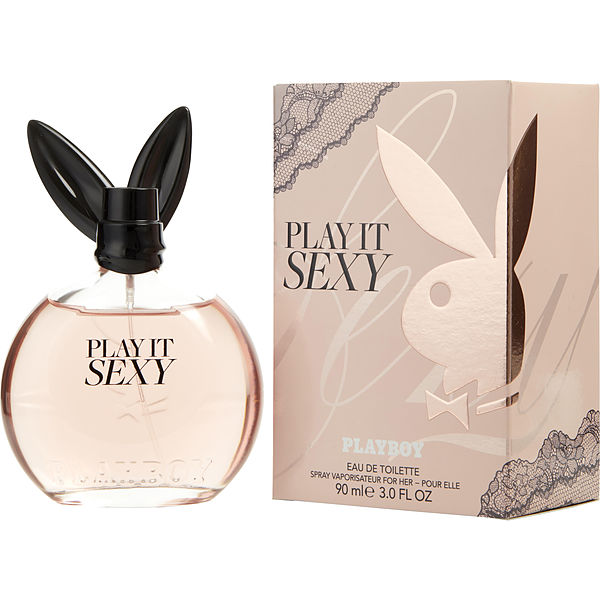 Playboy's Sexy Eau De Parfum for Women is a steal deal at Rs 849/- for the kind of fragrance that it has, totally captivating. As the name says Play It Sexy, Playboy is one amazing choice to purchase a perfume for women under 1000.
The bottle is as attractive as the fragrance and is easily available online as well as offline.
10. Embark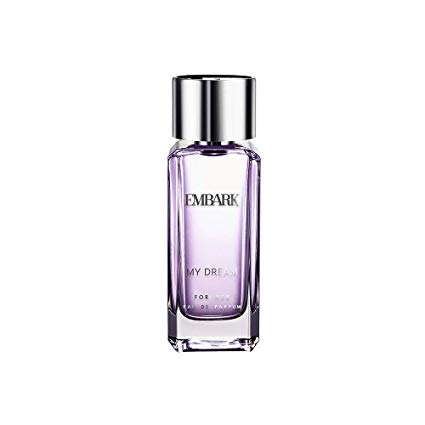 My favorite for everyday wear, Embark's Women My Life for Her Eau de Parfum is a perfect choice to wear at work as well as at parties. This luxuriant scent is every woman's fashion desire. Do not forget to embark on a journey towards success without sprinkling some drops of this beauty on you to keep you fresh and going!
Price for 30 ml of Embark Women Perfume is Rs 695/-.
Perfume Buying Guide
Where to Spray a Perfume?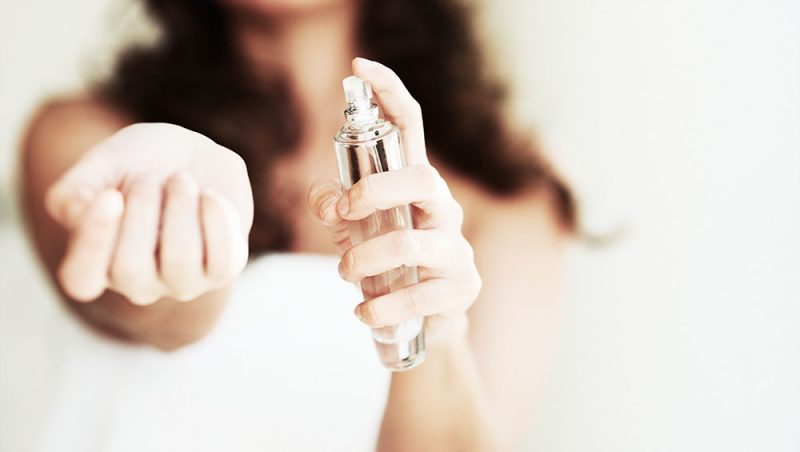 More often than not, we spray perfume on our clothes. You should spray your scent on your body parts where the scent can easily mix with your natural body odor. The correct place to spray Cologne are:
Behind your ears
On your neck
On your wrist
Different Notes Of Perfumes That Lingers On You
Well, all the perfumes have three notes and the scent of these notes determines the fragrance and lasting effects of any cologne. Though most of us judge the fragrance by the first spray, the actual smell of a perfume is what lingers on your body after 30 minutes and more. Here are the three notes to look for while purchasing perfume.

Top Note – Top Note is the first scent that you smell after spraying a perfume. Usually, the top note lasts only for 5-30 minutes and fades away beyond that. Though we mostly buy perfumes based on the top note scent, it's a temporary fragrance that evaporates easily.
Middle Note – also called Heart notes, this is the blend of scents in a bottle of perfume that mixes with a person's body and leaves a delicate and enchanting fragrance. The middle note scents take some time to blend and reflect their true fragrance. This mostly lasts for a couple of hours and can be felt after the top note evaporates.
Base Note – This note determines the holding power of any fragrance. The base note scents are strong and linger on the body for a really long time. The middle note and the base note together make the actual fragrance of any perfume.
How to Choose A Perfume
Now that you have done the basic schooling about perfume Notes, here's what you got to do next. Don't buy the perfume! Sounds crazy, right? It's possible that you might not be able to get the right fragrance inside the store. You should walk out with your favorite fragrance samples and let them settle down. If you're at the mall, I suggest completing the rest of the shopping, grabbing some snacks, even watching a movie. Once you're done with the chores, sniff the fragrances again and you will get a clear idea about which of the many scents suits your natural body fragrance best.
Top 5 Antiperspirant Deodorant For Women
While a perfume might give you the dreamiest fragrance, you definitely need a pocket antiperspirant in your handbag to keep the sweat-odor at bay. We are listing down 5 antiperspirant deodorants for women that will be your quick-fix every time sweat creeps in.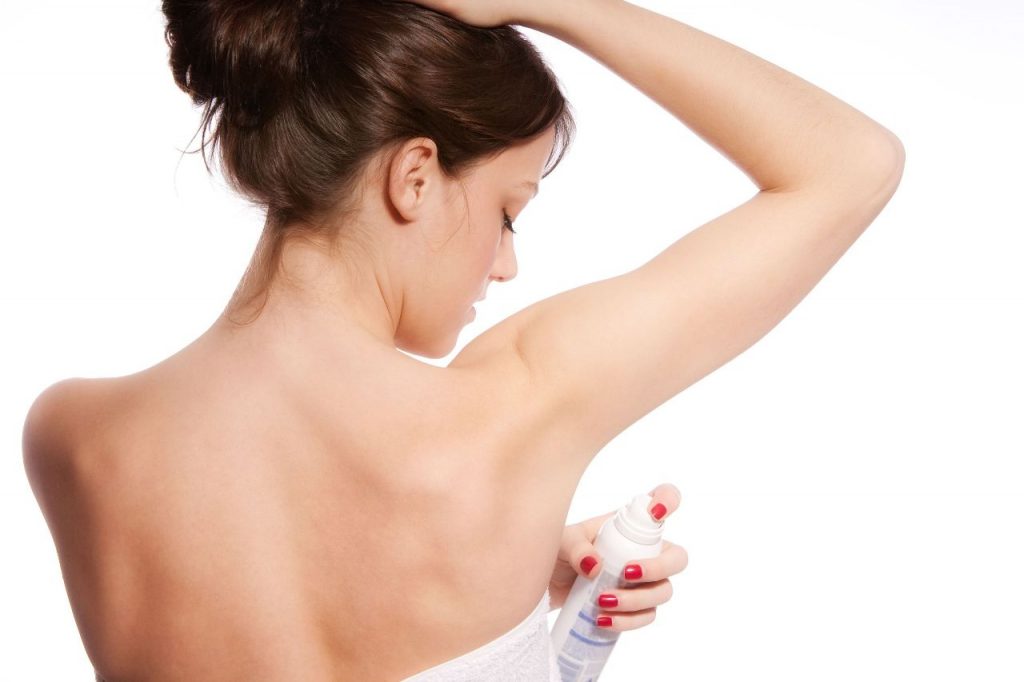 Cinthol Deo Fusion – This is the perfect choice if you are looking for an alcohol-free antiperspirant deodorant. It's a beautiful blend of fruity-floral fragrance that keeps you fresh throughout the day. With Cinthol, be sure of keeping bad body odor and bacterias at bay.
Nivea Body Deodorizer – This is one of the most affordable deodorants for women that has a natural and addictive fragrance. Nivea not only gives you 24-hours protection from irritating body odor but is also packed with the benefits of Pro-Vitamin-B5.
Nike Azure Women Deodorant Spray – Nike never disappoints with its products and deodorants are no exception. Nike Azure is already a highly popular product that is loved by women of all ages. It also prevents you from dark armpits.
Yardley Deo For Women – Yardley of London is a perfect fit for those looking for a subtle yet contemporary fragrance. It's an extraordinary product made out of 6 different types of scents that will make you nostalgic for a bloomed English countryside.
Adidas Pure Lightness Perfumed Bodyspray Deo For Women – Addidas Pure Lightness is for the sporty chic in you. A spray of this tempting fragrance will keep you fresh and breezy throughout the day. Plus, it's one of the best pocket-friendly deodorants for women.
The one that gives you the desired fragrance at the end is definitely the winner! Understand the notes, their combination and match them up with your preferences. Once all of that is sorted, you will surely get the scent of your dreams!
Pro Tip: Always buy small bottles of perfumes so that you can keep changing your scent and don't get bored with just one fragrance. Look out for online Sale, Coupons, and Deals.
Image Courtesy:
ScentClub