This monsoon, plan a trip with your multicolor parasol and drench your soul in the outpour straight from heaven. Monsoon in India is synonymous with a hot cup of chai, crispy pakoras, and the soothing smell of petrichor. It reminds me of those tiny paper boats that we used to sail when the water clogged on the streets, rain dance on the terrace to celebrate a rainy day off at school. Ah, those golden days! Trust me, these best places to visit in monsoon in India will bring out the kid in you and rejuvenate your soul instantly!
This monsoon, leave all your fears behind. Step out of your comfort zone and witness the beauty of the country. Why not plan a short vacation with your loved ones and create memories that would never fade?
So, while you visit your favourite place from the below list, ditch your usual hotel stays for these amazing Backpacker Hostels in India that will add more thrill to your trip!
Here's a list of best places to visit in Monsoon in India for a once in a lifetime experience.
1
Valley of Flowers, Uttarakhand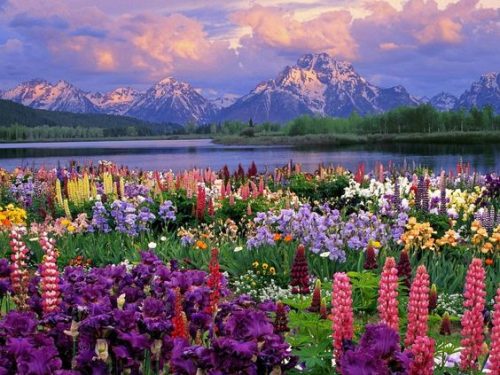 Have you ever seen nature showing off its beauty with more than 400 varieties of flowers blooming together to paint a valley with magical colors? That's precisely how Valley of Flowers looks like. Magical!
Nestled carefully in the Chamoli district of the beautiful Uttarakhand, the Valley of Flowers is a paradise on Earth spread over 80 square kilometers. A large bed of blooming flowers can be witnessed if you travel between August and September. Valley of Flowers is an ideal trekking destination for trekkers and amateur hikers who wish to observe colorful flowers of all shapes and sizes blooming between the mountains.
Places to Visit Near Valley Of Flowers: Badrinath, Kausani, Nanda Devi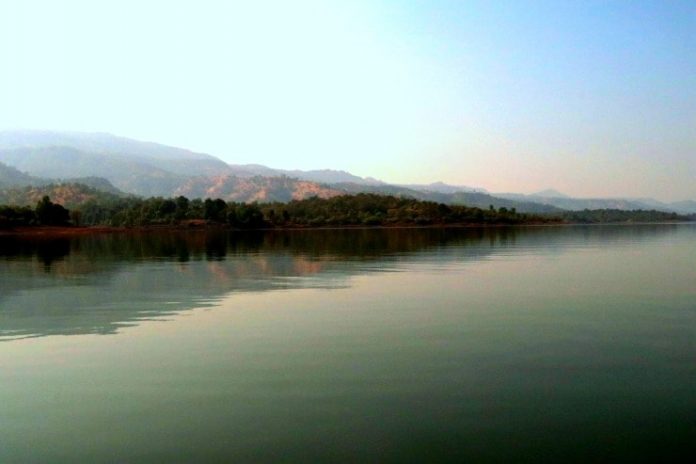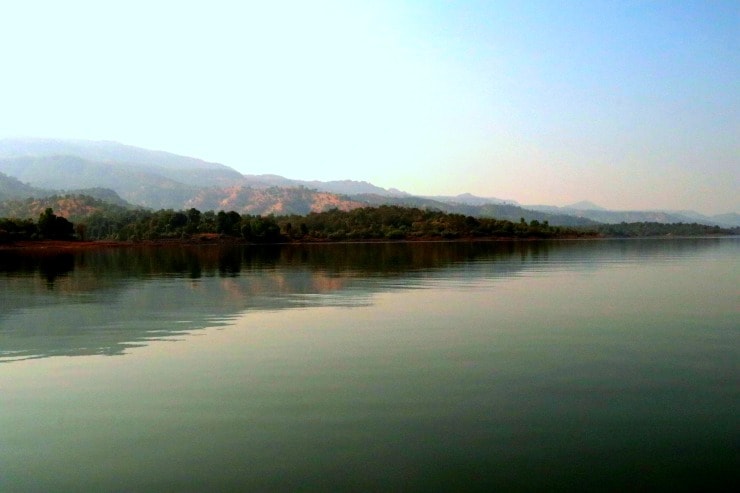 Known as the 'mini Kashmir' of India, Tapola is a mesmerizing hill station in Maharashtra that's not very popular among the outside world. Located just about 147 kilometers from Pune, Tapola has to be on your bucket list for a weekend getaway from Pune. A splendid green background around a beautiful lake and pleasant atmosphere to make your vacation memorable.
Tapola is an ideal place to visit during monsoon in India as this destination is surrounded by multiple other beautiful places to visit. Located near Mahabaleshwar, you can check out the surrounding areas and indulge in strawberry picking at strawberry farms.
Places to Visit Near Pune: Mahabaleshwar, Lonavala, Ratnagiri, Pune
3
Athirapally Falls, Thrissur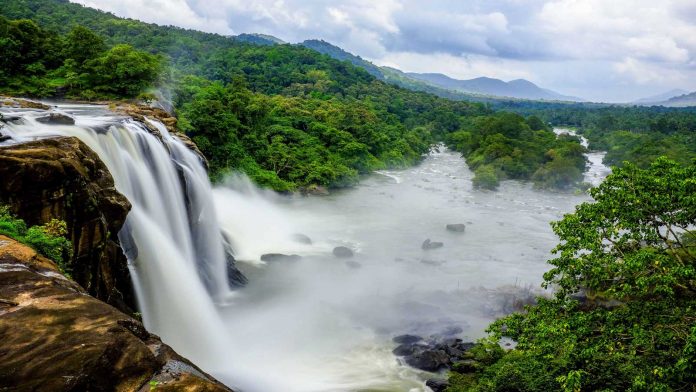 Remember Aishwarya Rai twirling around on the beats of "Barso Re Megha Megha" with a beautiful waterfall in the backdrop? That's Athirapally Falls! The location is home to picturesque vistas embracing rich vegetation, wildlife, and charming villages surrounding the waterfall.
The unmatched beauty of Athirapally Falls attracts visitors and filmmakers from all industries. Few scenes in the movies like Dil Se, Bahubali, Guru, etc., have been shot at this waterfall originating from Annamalai. If you're planning a trip to Thrissur already, book your tickets for September to see the fall in its full swing.
Places to Visit Near Athirapally Falls: Kodaikanal, Kochi, Coimbatore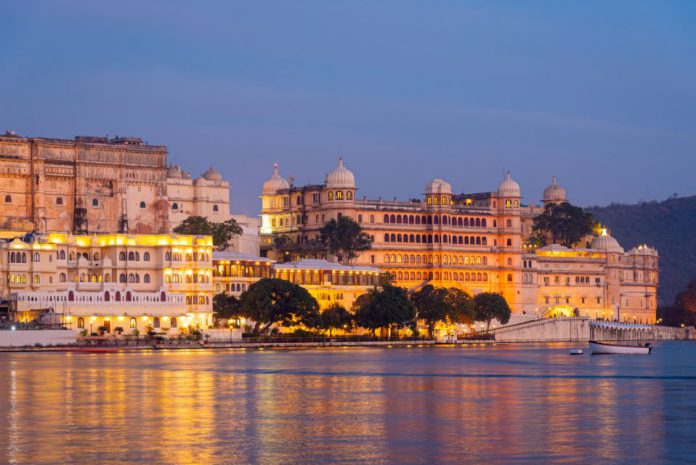 Want to experience a lavish monsoon vacation this year? Udaipur can surely leave you speechless! This exotic city in Rajasthan is full of luxurious hotels and palaces. Also known as the city of lakes, it has many pleasant yet stunning lakes that are straight out of a fairy tale. This place is undoubtedly the best one if you want to spend few days with your beau and have a romantic time.
Brimming with heavenly beauty, Udaipur is also famous for its ravishing restaurants, mountains, artificial lakes, museums, forts, art and culture. One must not miss eating the special Rajasthani cuisine on his/her visit to this gorgeous city.
Places to visit: Lake Pichola, Ambrai ghat, city palace, Jag mandir, Fateh Sagar lake, Sajjangarh monsoon palace.
Chitrakoot is your road to the world of Ramayana. This small town in Madhya Pradesh is famous for its mythological references. Traveling to Chitrakoot can not only refresh your soul but also enhance your knowledge.
The Gupt Godavari, Sita Rasoi, and multiple other places will leave you spell-bound with their mysterious existence. The view from the Kamadgiri mountains is worth the climb. Chitrakoot is one of your best offbeat destinations to visit during monsoon, not just because it has a lot to offer to every visitor but also because it's soothing and incredibly refreshing. Treat yourself to organic food and naturopathy at Panchvati and dive in the swimming pool with flowing water from the river Godavari.
Places to Visit Near Chitrakoot: Khajuraho, Jhansi, Varanasi, Prayagraj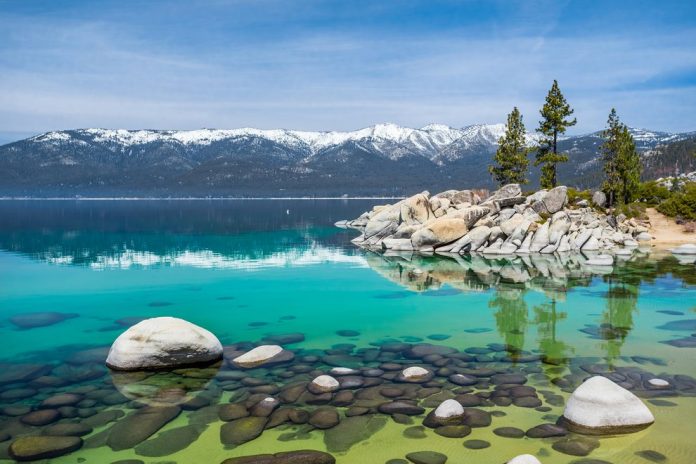 Another mesmerizing destination to visit during monsoons in 2019 is Cherrapunji. A city of natural caves and root bridges, Cherrapunji is one of the most magical gifts of nature that the planet received.
Cherrapunji hides some of the most beautiful villages in Asia and experiences rainfall almost throughout the year. A little ahead of Cherrapunji is the flawless beauty, Dawki. This virtual paradise has the most transparent water that you'll ever see. Don't believe us? See the picture below!
Places to Visit Near Cherrapunji: Shillong, Laitlum canyons, Imphal, Guwahati
Also Read: Best Hill Stations Near Delhi Within 5 Hours Drive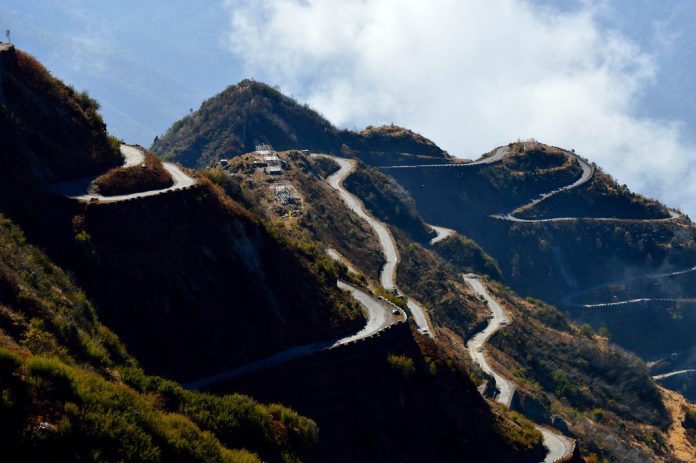 The land of "chai bagans" (tea-gardens) can hypnotize you with its beauty in more ways than one. Darjeeling is all about toy trains, hot chai, momos, monasteries, and the mighty Himalayas. You can sway your hands out of the toy trains like Saif Ali Khan from the movie Parineeta and breathe the freshest air ever.
Taking long walks on the scenic pathways, paying a visit to the peaceful Buddhist monasteries can be some of your fondest memories to remember when you're old. Not to forget, Sikkim and Gangtok are a bonus when you visit Darjeeling.
Places to Visit Near Darjeeling: Dawki, Kurseong, Jaldhaka, Mirik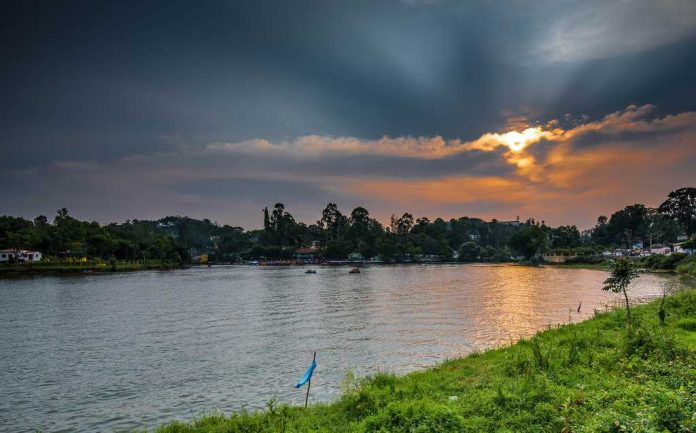 One of the most exotic places to visit in South India, Yercaud is a magic box of natural wonders. Yercaud is a wonder in itself. An amalgamation of beautiful lakes and waterfall and the soothing fragrance of coffee beans and spices, this please will surprise you with all things beautiful.
Tucked in the Salem district of Tamil Nadu, Yercaud can be visited to witness the bewitching beauty of South India. Visit the orange farms and drive on Loop Road, Yercaud has multiple nature gifts for you. You can reach Yercaud by rail and road easily. Book your tickets to this mind-blowing destination in Tamil Nadu for a short weekend trip and appreciate the beauty of nature that Yercaud hides. It most definitely is one of the best places to visit in August in India.
Places to Visit Near Yercaud: Krishnagiri, Coimbatore, Bengaluru
Also Read: A Complete Travel Planner for Weekend Getaways in 2019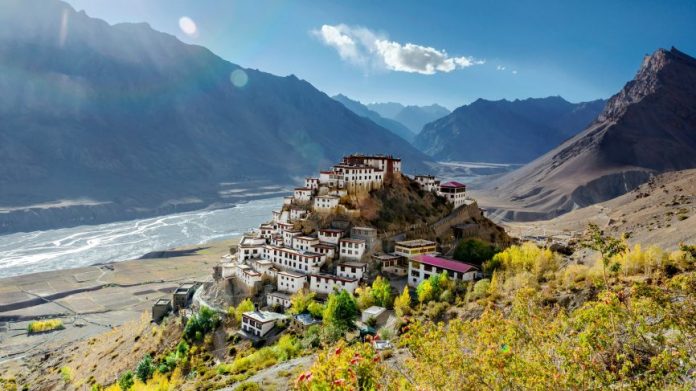 Spiti Valley is on every backpacker's checklist. This "Little Tibet" is not your regular hill stations to visit in India for a summer retreat. Spiti Valley has a different charm. It's every trekker's love, and it's home to all those who are seeking solitude and a refreshing venture to a group of friends looking for camping and fun.
Go around hiking in this picture-perfect destination to detox your soul and fill your camera with jaw-dropping pictures. Its soothing beauty will call you back for sure! Don't forget to visit Parashar Lake and catch the most beautiful sunset of your life!
 Places to Visit Near Spiti Valley: Kalpa, Manikaran, Rangrik, Shimla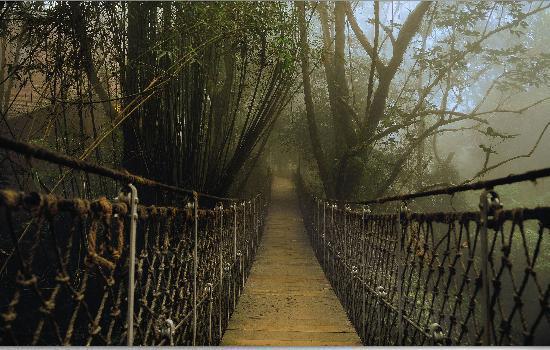 As soon as you set your foot in Wayanad, you will know that paradise exists. Wayanad is a beautiful hill station in Kerala that attracts tourists from all across the world. Click pictures amidst the bamboo rafting and bridges, experience the enticing aromas of tea, spices, and explore the beguiling caves of Wayand on a breezy day.
Visiting Wayanad also means relishing some delicious South Indian food like Appam, Avial Milk, Parotta, and your favorite Malayali curries and already drooling? Please book your tickets to Wayanad before it's too late.
Places to Visit Near Wayanad: Vythiri, Muttil, Kozhikode, Mysuru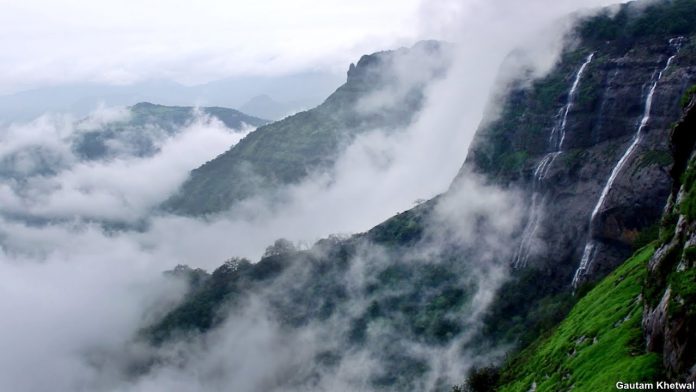 Living in Pune or Mumbai and thinking to go on a short trip this monsoon season? What else can be a better option than this fabulous hill station of Matheran. This petite man-made hill station is surrounded by beautiful valleys covered by lush greenery. During monsoon, this town looks even more soothing and attractive that you'll surely feel like extending your stay for another week.
Also known for its cute little toy train, you can reach the town by getting a ticket for it. And, while you roam around the tiny place, you are sure to fall for its sparkling waterfalls and picturesque landscape.
Places to visit in Matheran: Charlotte lake, Louisa point, Shivaji's ladder, Monkey point, One tree hill point, Echo point and Panorama point.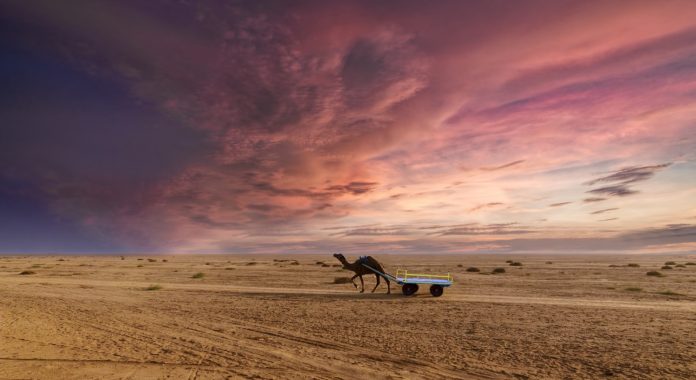 Though Amitabh Bachchan has already convinced you to visit Gujarat in the "Kuch Din To Guzariye Gujarat Me" advertisement for Incredible India, we'd like to mention it still! Kutch is unbelievable! It's not a destination. It's an experience. On a full moon night, Kutch turns into something pristine, something heavenly!
Believe it when we say, witnessing the vast Thar Desert with your eyes, the colorful cultural festival, and clear sky can be a sight to behold for a lifetime. As we said, Kutch isn't a place. It's an experience!
Places to Visit Near Spiti: Dwarka, Somnath, Gir
Image Courtesy:
Weekendthrill.com
Pinterest
Offbeat Himalaya
GoIbibo
Wayanad.ocat.in