The variety of speakers out there have spoilt us with choices. A Bluetooth speaker from JBL, or Bose, or one from Philips – can't decide between the best. Can we really make a decision on the basis of online videos? Well, if you are doubtful about the experience you'd have with a speaker you planned to buy, then going for the most trustworthy brand is the best way. That gives you the peace of mind of buying a good quality product and, not to forget, the brand warranty.
Moreover, why not get an external speaker to beat the poor quality of TV speakers or the mediocre phone stereo speakers. Just by adding an external speaker, you can change your whole experience of listening to music. Make a fantastic ambiance while watching a movie with maybe a soundbar or woofer system (depending on your budget).
So which is the best brand of speaker that you must go for?
In this article, we have covered the best brands of speakers along with their range of products, price brackets, features, specifications, and discount opportunities. Read the below article to find out.
List of 10 Best Speaker Brands in India for 2022
1. JBL
JBL speakers are considered to be all-around speakers that can get the job done. Features like water-resistance compact sizes, huge batteries, and color options make JBL a preferable brand in the speaker market. It is undoubtedly one of the go-to brands for many people who wish to enhance their audio listening experience. Get a Bluetooth speaker (JBL Go Pro, JBL Flip, etc.) or something more extravagant (like a JBL woofer system). The good quality comes at a good price too.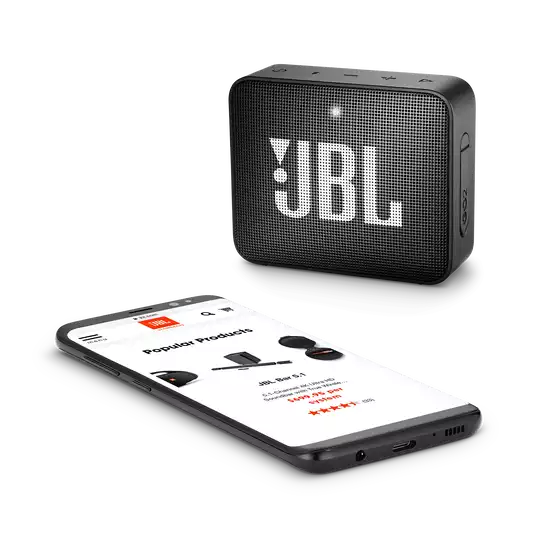 Whereas the JBL Go 2 might cost about a little more than Rs 2000, the Flip and Charge models might drain more of your cash. But you can get 20% off on JBL speakers no matter which by using GrabOn coupons. You can visit Grabon for offers on the other seeker brands mentioned in the list too. So now that that's taken care of, continue reading to know what are your best options while buying a speaker.
2. Marshall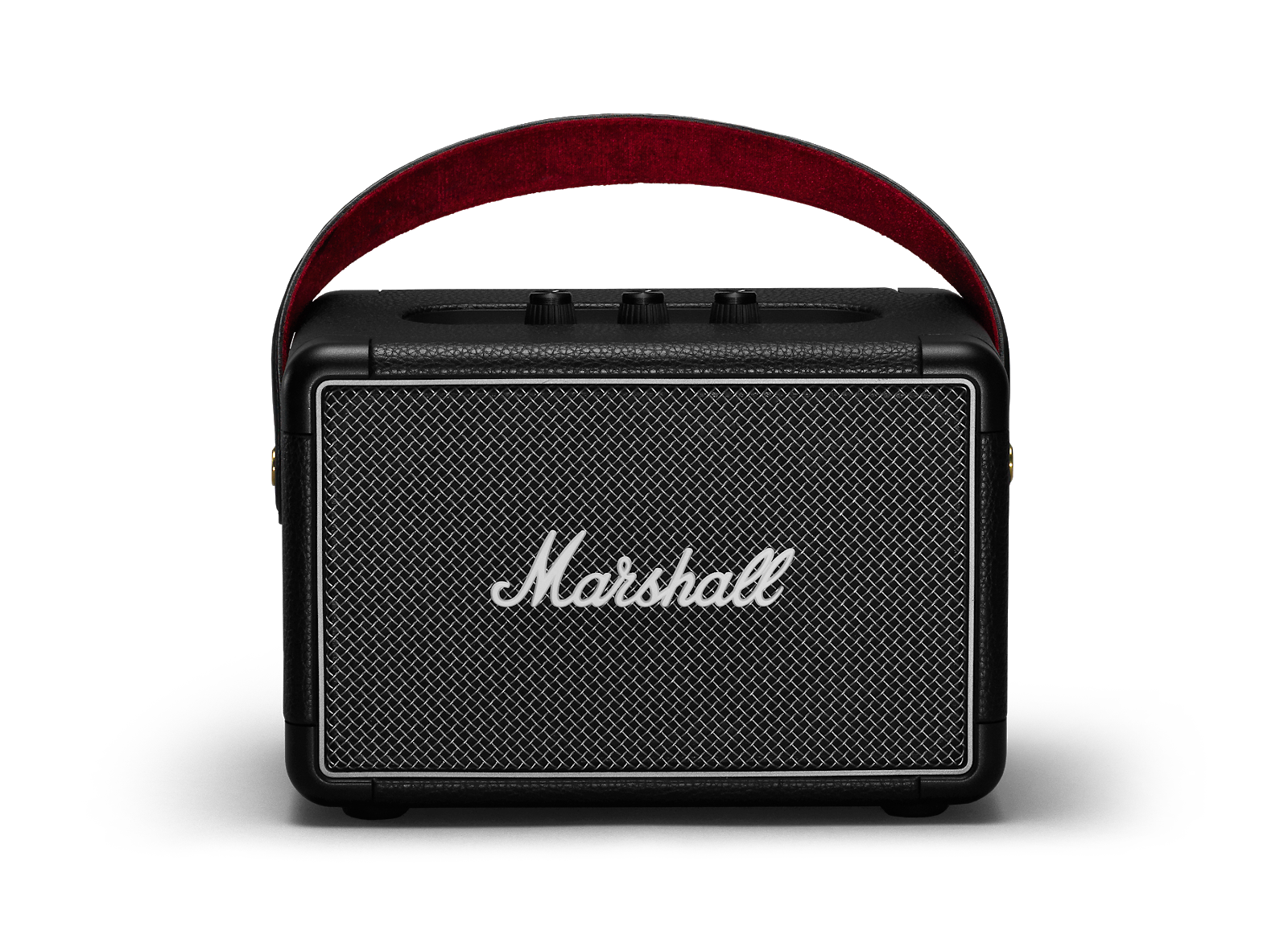 The pioneer in the industry, Marshall is still a loved brand for its users. You can expect vintage-looking products that will add to the beauty of your home. These are not the daily speakers that you can have in the kitchen or even the living room. These are, on the other hand, high-end speakers and amplifiers that those in the music business can use. The neutral color scheme and the unique-looking Marshall speakers speak for its brand personality. The company is set on the way to provide the music industry, and music lovers (who can afford it), a sound experience like no other.
3. Bose
Enjoy listening to dramatic undertones? Then Bose is the one for you. The speakers from Bose boost the treble and the midbass. This leads to more noticeable music from the speakers. The speakers are built with noise cancellation. They cost less as competitors and this is a great choice when you are thinking of buying a speaker. Wired or Bluetooth they have it all. The SoundLink Mini Bluetooth Speaker is one of their best-selling products and is available to buy from Amazon.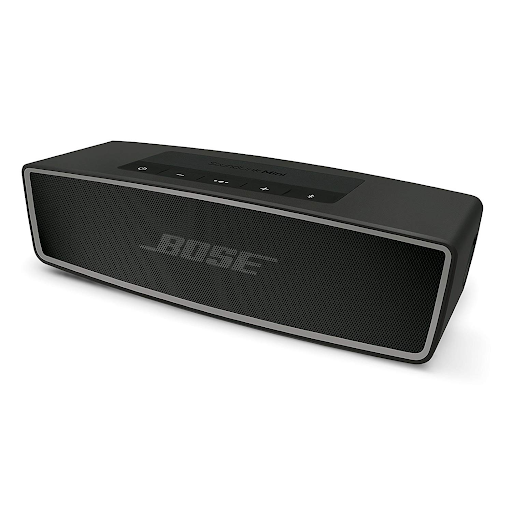 4. Philips
The mother of many electronic products, Phillips, has also nurtured a range of premium speakers. Get the infamous Phillips woofers to bounce on the beats or there are also many budget Bluetooth speakers to rejuvenate your boring evenings. Out on a long drive and broken car stereos? We've all been there. The portable ones from Philips are here to rescue.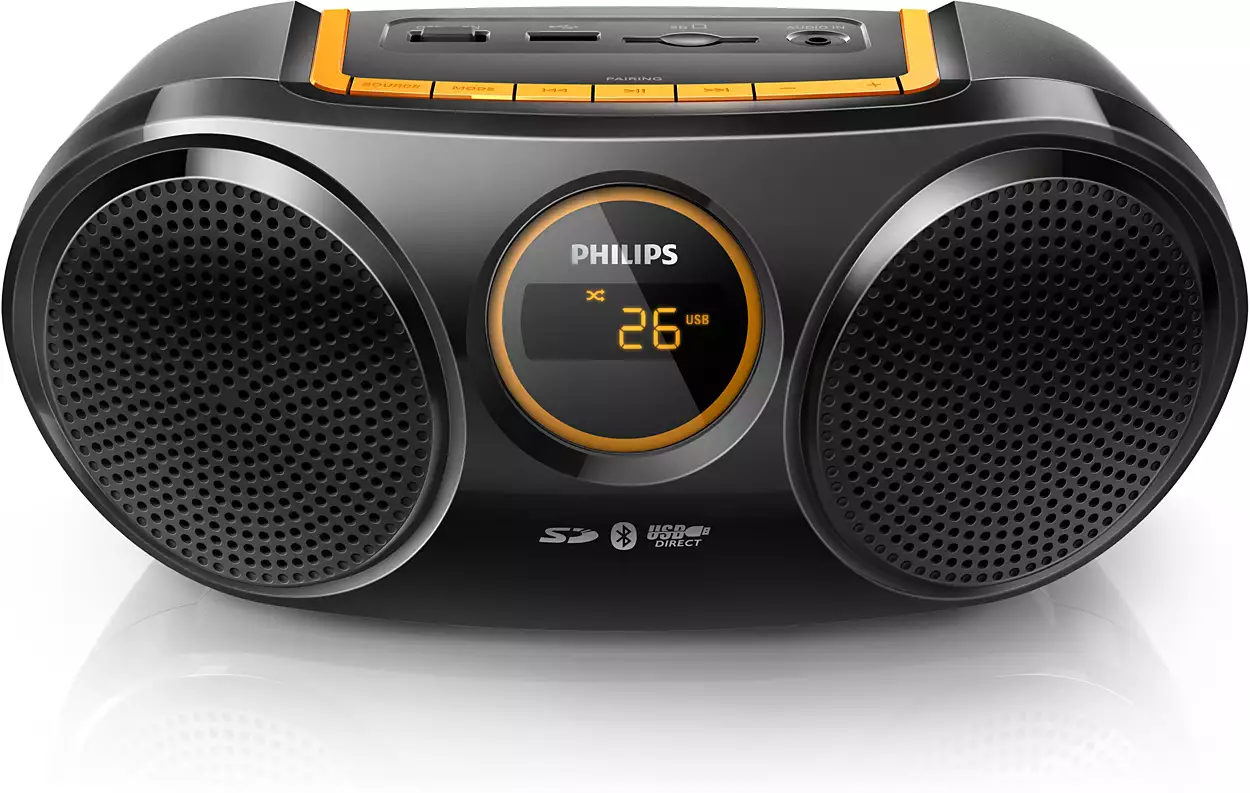 5. Ultimate Ear
Some features that make UE speakers distinctive from the rest are their vibrant and bright colors with those huge volume buttons with amazing tactile feedback. It is well known for its Bluetooth speakers of which they have a huge range. These products are easy to carry (even while traveling) and have a great design.
The Ultimate Ears Boom 2 is one of the best-selling products of the Ultimate Speakers and you can buy it easily from Amazon or even some offline stores. The products are water-resistant, easy to use and look super cool with their rubber and fabric material.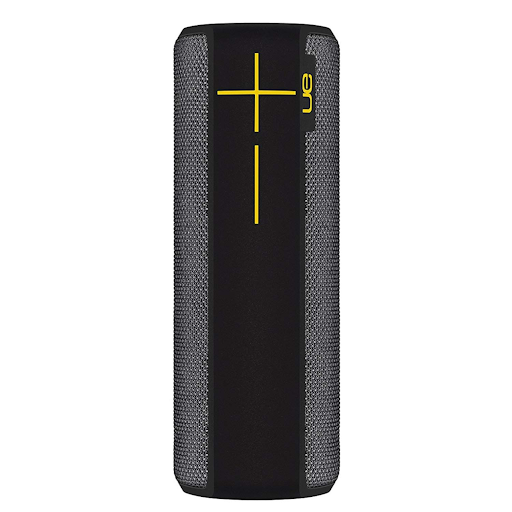 6. Zebronics
We couldn't wait to talk about Zebronics. Some of the bets features of Zebronics speakers are:
Thump and loud volumes
Undeniably bass-happy
High-frequency range performance
Cost effectiveness
The company was formed in Chennai in 1997 and specializes in gaming peripherals, mobile accessories, power solutions, and speakers among many more things. Its products are known for their curves and colors that make them stand out and the fact that these speakers are budget-friendly makes them a choice for many.
7. Intex
Although computer accessories are the first thing that may come to your mind when you hear the word Intex, its speakers have done amazingly well over these years. Innovative designs like the trolly speaker make this brand a must-try. These not only give a wide-faced sound but also are easy to carry thanks to the bag-like handle.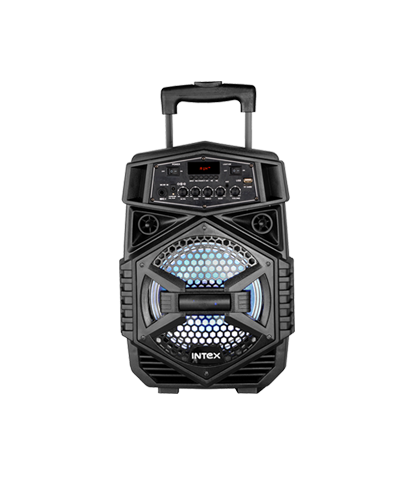 Well, if you thought that was it, the company also makes super-efficient and (whispers) under budget speakers (both Bluetooth and wired). The company describes the home audio systems as crystal clear with a delightful experience. And the Bluetooth speakers with a bunch of different colors, with modern and query design, make Intex a worth considering choice even if you are a music lover.
8. Beats
"Portable and Powerful"
When you talk about speakers, how can you miss Beats! They are said to be designed to fill the room with sounds that are rich and powerful.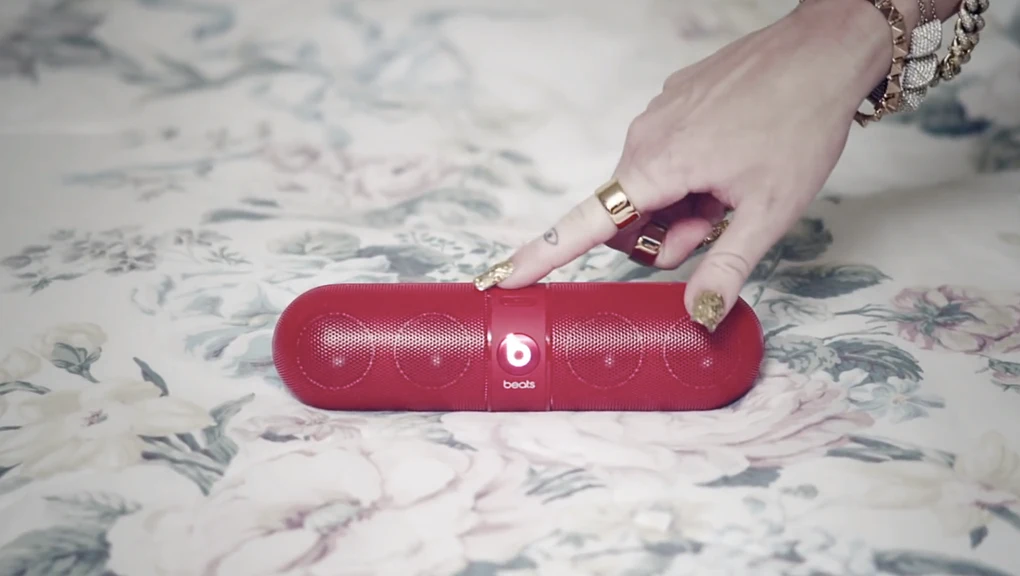 Although the speakers have a compact size, the sound is very loud and the amazing stereo properties make them worth every penny. Some of the features that you can enjoy with a Beats speaker are:
Dynamic range
Stereo active 2-way crossover system
Apt-X technology
9. Boat
The Indian brand, Boat, has given us some really exciting speakers to get hooked to. The Boat Stone series or the Rugby one (that looks like a Rugby ball) sure have had people going crazy when they had just come. The exciting designs of the Boat speakers and the amazing pricing make them one to consider for sure while buying a speaker. Most Bluetooth speakers are within the range of Rs 2000 (sometimes even less) and are good on performance considering the prices.
10. Logitech
A friend for budget shoppers, Logitech, provides a range of speakers from Bluetooth to computer speakers all with decent sound quality and durability. You can get these to connect to your smartphone or simply to your laptops or PCs. These are handy and are less expensive so you can replace them often. Logitech produces many other accessories and peripherals in the gaming and PC industry and sure has created some buzz with its good quality speakers that you can get without a second thought if you need a couple powerful speakers on a budget.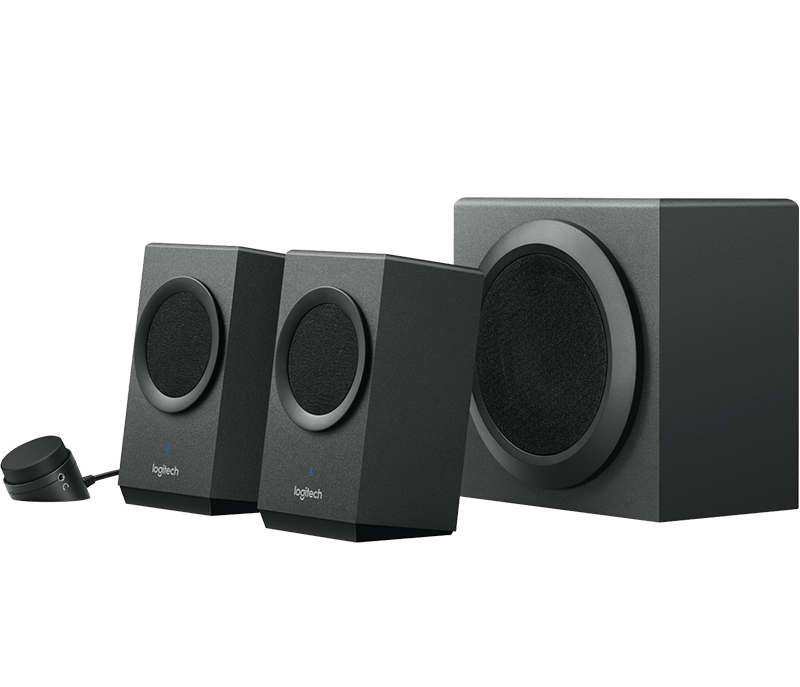 Conclusion
So that's the best brand for speakers to consider if you are looking out for one this Christmas. Don't forget to save by using Christmas offers that are valid on Amazon and Flipkart both from where you can get these stunning speakers. Speakers are great gifts to your friends or simply to slide in your sock for your little one. Let us know which brand speaker you use or planning to get in the comments.