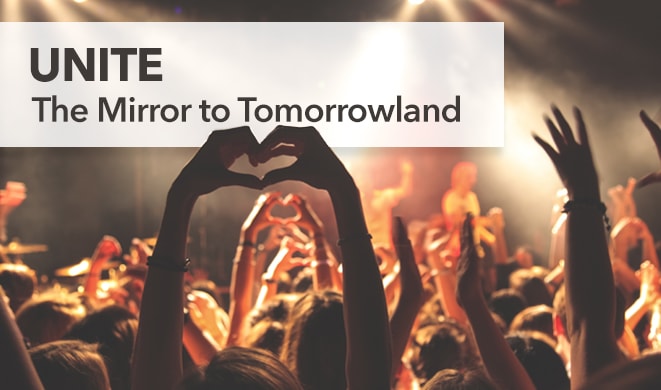 Over the last decade, there has been a steady shift in India's western music scene from revolutions of rock to the current craze of electronic dance music. This has given rise to several music festivals that offer us either a muddy, long day's worth of outdoor frenzy, or a weekend of sleeping in a tent, waiting in line for a shower, grabbing burgers and burritos from food trucks, and being secluded from rest of the world!
Tomorrowland
When the biggest electronic dance music festival announced Unite 2016, promising a live connection from Tomorrowland main stage in Belgium and live DJ sets across countries like Colombia, Germany, Israel, Japan, Mexico, South-Africa and India, the excitement has refused to die down.
Music festivals are a great place to meet like-minded people from all across the country and be exposed to music and madness. Whether you are a music festival virgin or a mud-stained regular, check out a few tips for dealing with the heat, exhaustion, lack of showers, and other inconveniences you are bound to encounter.
1. Sunscreen
This first tip may seem like the most obvious, but it is also the most important. Carry a bottle of sunscreen with you to reapply whenever you can and chances are, doing so may also get you some unexpected festival friends who perhaps weren't so thoughtful and want to borrow your SPF. Sunglasses and a hat to shield your face from the sun is also a great idea.
2. Toiletries
Carry a roll of toilet paper or travel-sized pack of Kleenex, since port-a-potties aren't always reliably stocked. Wet wipes and hand sanitizers are a must too. Extra hand towels are convenient, as you must be prepared to sweat it out in the dance arena. Facial wipes and hand wipes are good ways to wash without easy access to handwashes or proper vanity room.
3. Money Belt
Whenever you are in a crowd such as at a music festival, it's a smart idea to wear a money belt. It simply goes under your shirt and provides a small pocket to carry your wallet, your chap-stick, passport or any other ID and a few other very small items. This would save you the hassle if your pockets get picked, which might be a likely occurrence given the sheer number of people that turn up at such events.
4. Portable Phone Charger/Power Banks
Because if you are camping out, chances are that your mobile will soon run out of charge. Lucky for us, we live in a world where power banks exist. But make sure your power banks are charged, if not, we may have to rely on the good old portable phone chargers.
5. Deodorant
At these festivals, you spend all day (and possibly all night) outside. That being said, ignoring personal hygiene for an entire weekend is completely inexcusable. Double check to make sure you have packed your deodorant, and other female hygiene essentials you think you might need to keep the grime away.
6. Clothes
Think about comfort. Looking your best is not even practical on these days. Carry an extra pair of clothes in something completely waterproof, may be a sealed plastic bag. Pack a raincoat. You may not have to use it. But it is good to have one handy if need be.
7. Flashlight
Get a flashlight because finding your tent or the toilets in the dark is no fun. Don't rely on the flashlight on your smartphone. LED keychains or any other accessories that clip onto your clothes are the best bet. They are cheap, bright and can last forever. You can find dozens of them online. Invest in one.
And despite all these tips, if you are still on the fence, thinking about shelling out the extra cash for any of the music festivals (they don't come cheap), think of it like this — you are never going to be any younger than you are RIGHT NOW. Live a little!