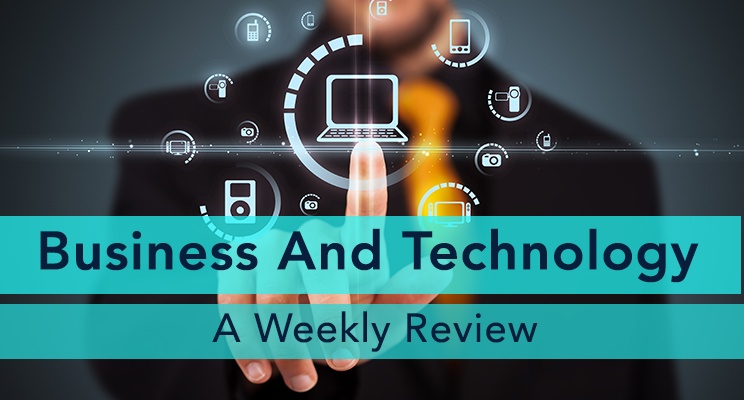 This past week has been very eventful for the Business And Technology sector. From Yahoo reportedly selling its core internet business to Verizon and eventual management shuffling to India's homegrown e-commerce giant Flipkart doing a bit of corporate rearranging of their won, there has been a lot of things that needs to be covered. Business And Technology – a weekly review is an effort at breaking down all the major events into smaller bites, assimilating only the important sections in the form of an infographic that you could glance through in less than a minute. Whether you're a gadget addict or a startup enthusiast or passionate about business, this will help you keep a track of all the major events that has taken place in the last week.
Converting major Business & Tech events to 1 minute read.
CES 2017 held in Las Vegas, Nevada concluded on 8th of January. The biggest electronics and gadgets show on the planet gave us a host of prototypes and futuristic devices, from AI's to Robots, self-balancing motorbikes, cutting edge processors and groundbreaking smartphone technology.
Asus treated us to the world's first 8GB RAM smartphone that is day-dream ready and Tango-enabled, ZenFone AR. This AR and VR-focused smartphone runs on Android 7.0 Nougat and is powered by Snapdragon 821.
Amazon's Alexa took home the cake as it was the major highlight of CES 2017. As more and more devices have started integrating Alexa, it has become increasingly easy to control them via voice command.  Lenovo's smart assistant to Hyundai's cars using Alexa went on to show that this tech is here to stay and will only continue to improve from here. But relax, machines won't take over anytime soon :P
Honda grabbed eyeballs with its self-balancing motorbike prototype powered by Riding Assist technology. It is said that this has the potential to significantly cut down on the rate of road accidents.
While Nvidia announced GeForce Now for Mac and PC, Snapdragon showcased it's more efficient and better performing 835 processor.
Are you Nokia faithful? Well, here's some great news for you. HMD Global unveiled Nokia's first entry into the Android space with Nokia 6. It will run the latest Android 7.0 Nougat and is priced at CNY 1699 (around USD 246.26). More information to follow on February 26th just before MWC 2017.
Something to add to Business and Technology Weekly Review?
Let us know in the comments below. Have a great weekend :)