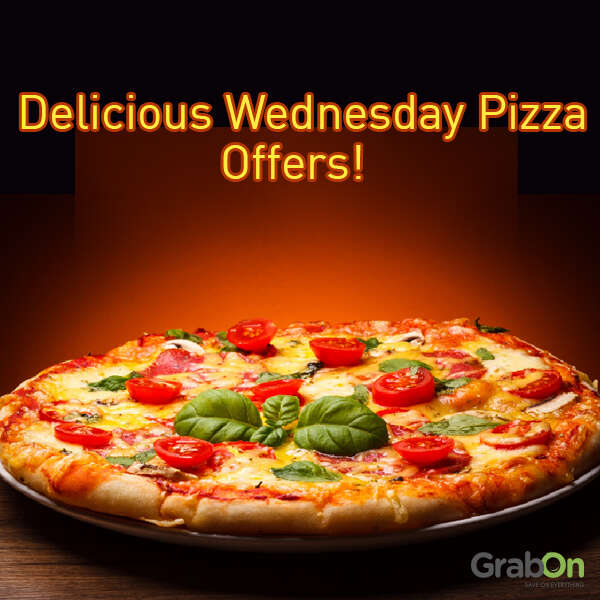 It's Wednesday again. Are you worried about those overpriced brunches? Well, these Wednesday delighted special offers on Pizza are just for you – have a big slice of pizza from your favorite pizza joint while enjoying deeply discounted prices and irresistible pizza offers. We bring you the best deals on Pizza to spring at today for all those pizza snobs outt here.
Domino's Wednesday Offers
Enjoy the big pizza slice of your favorite flavor with cheese bursts, extra toppings, and choice of crusts today at Dominos. If you are bouncing for great deals on Dominos pizza, well, this offer will never disappoint you — Get any 2 regular-sized or medium-sizedpizzas at Rs. 99 & Rs. 199 each, respectively. Do check out today's tempting online Dominos offers here.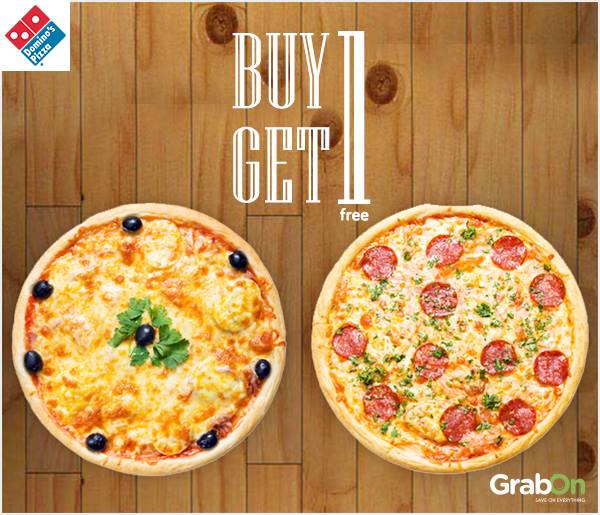 Any 2 regular pizzas at Rs. 99, any 2 medium pizzas at Rs. 199
Flat 40% off up to Rs. 100 on any Domino's pizzas (Minimum order value Rs. 199)
But 1 & Get 1 free on Pizzas at Papa John's (Wednesday Offer)
Papa John's presents to you a wide range of delicious pizzas to feast on along with delicious offers. Get the extra cheese or burst crust pizza now. They come with a wholesome range of ingredients and choices that taste unbelievable. You'll have to stop yourself from ordering more Pizza at this moment. Why wait? Treat yourself with today's best Papa John's offers.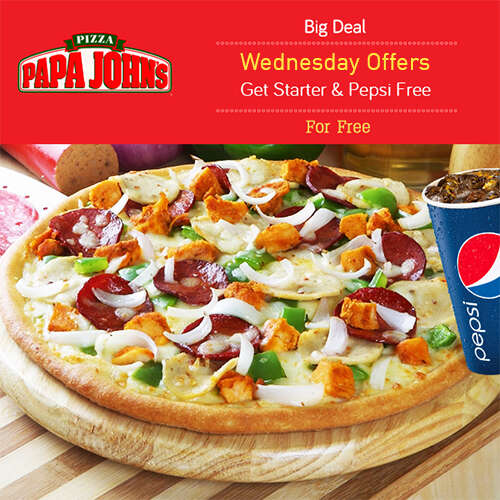 Buy 1 Get 1 Free on Medium/Large pizzas (applicable only on Wednesday)
Rs. 50 Cashback on Papa John's pizzas (Applicable only through Freecharge wallet payment)
Oven Story Pizza Wednesday Offer
If you're looking for pizzas specific to your taste, Oven Story is where you order them from. They are renowned for their unique ingredient combinations and sizes. If you're eating alone, Oven Story's half-pizzas are all you need. Ordering pizza on Wednesday? Get flat 30% off up to Rs. 100 on any pizza orders and from any Oven Story outlet.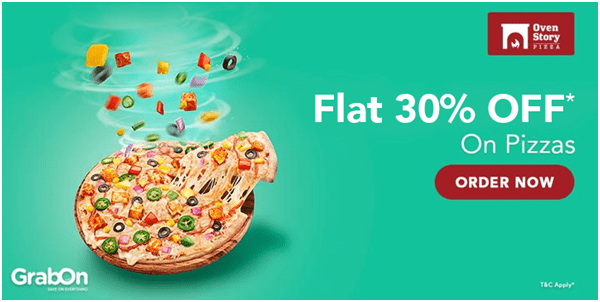 Flat 30% off up to Rs. 100 on any pizza order (Minimum order value of Rs. 299)
Get up to 50% off ordering from Oven Story outlets (Minimum order value of Rs. 600)
Pizza Hut Lip-Smacking Wednesday Offer
Keep calm and treat yourself. The number one rule of ordering a pizza: you don't need any occasion to order pizza. When talking about online pizza, the first thing that comes to our mind is exciting pizza offers. You prefer Pizza Hut because it comes second to none in offering a range of pizza choices along with awesome service.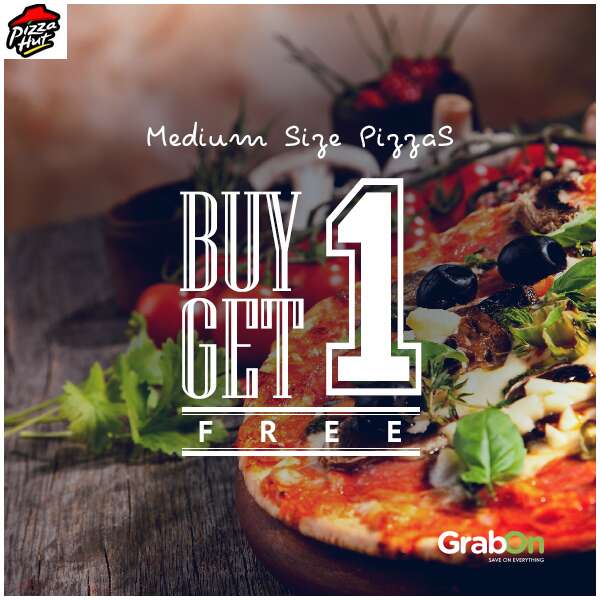 Buy 1 Pizza Get 1 Pizza Free (valid only on Wednesdays)
Grab these delicious offers today and spend more time and less money eating with friends and family.