You simply must know about the upcoming FlipKart FlipStart Super Saver Day Sales Offer & Deals – Trust us, this is one sale bonanza you wouldn't want to miss out on!
It's the perfect time to loosen your purse strings and take active participation in April's edition of the monthly FlipStart sales organized by FlipKart. The sale only lasts 3 days though so haste is definitely not waste here!
What Are FlipStart Days?
Flipkart has come up with an amazing way to start the month right. Flipkart hosts an exciting sale for the first three days of a month where you can really splurge and save with great offers. This monthly sale is the perfect way to snag everything you had your sights on at mind blowing deals.
We all need a break from the monotonies of life. Shopping is always a great way to bust stress and really take your mind off things. You can enhance your experience by doing it from the comfort of your home while sitting in pyjamas and munching on some crunchy snacks. Get the most out of your experience with the FlipStart Days, valid only until the 3rd.
You can get discounts across all categories, including daily essentials, fashion, babycare, electronics, and way more!
Do you know what's the best part?
You can now get an additional 10% off when paying online using any major bank Credit/Debit Card or Net Banking. Alsooooo, you may avail this offer even on EMIs. It doesn't get any better than this!
You can also avail additional discounts with GrabOn Coupons that make shopping a much more pleasant experience.
All you need to do is simply make your own Flipkart account and you're good to go!
Every month's FlipStart Sale offers deals on different products. We've compiled a list of products that you should grab for a steal this month.
Save On Daily Essentials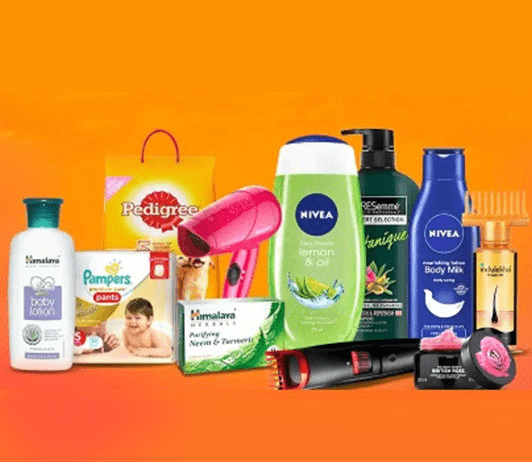 Recommended Product –
LuvLap Baby Bottle Cleanser Liquid Detergent
₹958
₹612
Save 36%
Your daily essentials are now available at your fingertips, more affordable than ever. Shop online for everything on your monthly grocery list. Skip the queues and show up online on Flipkart instead. You will find everything you were looking for, including beverages, noodles, cereal, diapers, beauty products, and much more.
Flipkart ensures only fresh products are dropped at your doorstep to give you an assurance of quality. Flipkart makes your shopping experience easier by segregating products into categories like Dry Fruits, Confectionery, Grooming & Beauty, etc.
 Television Sets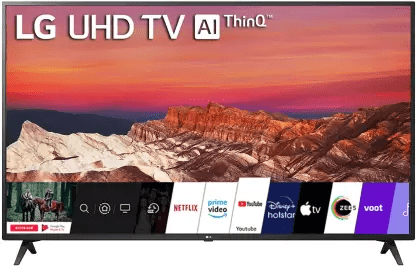 Recommended Product –
LG All-In-One SmartTV
₹66,990
₹43,999
Save 34%
The advancements in technology have made SmartTVs a very popular source of entertainment. You can now purchase one at really discounted rates. Flipkart is offering 40-60% offers on top television Brands, including Samsung, Thomson, Vu, Mi, etc.
These exciting deals can help land you a TV for prices as low as ₹12,999!
Whether it's a 64-inch TV, or a smaller one, Flipkart's diverse range has got you covered. Choose the right TV for you and pay as per your convenience by opting for an EMI.
What more could you ask for? Buy a SmartTV today and enjoy movies and games in 4K quality.
Computers & Laptops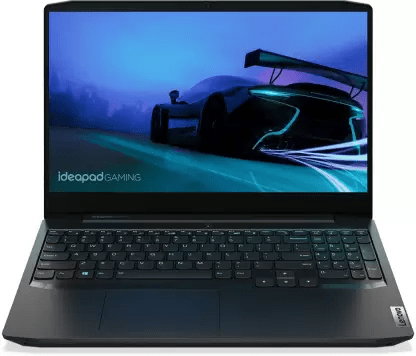 Recommended Product –
Lenovo IdeaPad Gaming 3i
₹1,09,990
₹65,990
Save 40%
Computers & Laptops can be considered a necessity in the present-day world. They are used for professional, as well as personal purposes. Owning your own laptop/computer is very important and Flipkart makes this feasible by offering great deals on these appliances. The FlipStart sale will grant you a whopping discount of upto 60% off on top Brands so that you are always office ready.
Flipkart also offers a similar sort of discount on notable accessories like Printers, Speakers, Hard-disks, Earphones, etc! With deals like these, all you'll have to worry about is their items clearing out!
Gaming Devices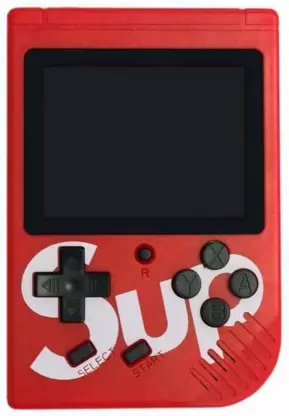 Recommended Product –
Blueseed SUP 400 in 1 Games
₹1,999
₹539
Save 73%
Catch up on your gaming with all the latest gaming devices – Now at discounted rates. Purchase an Xbox, Playstation, and much more. Resume your passion by unravelling the legend of Zelda, answering your Call of Duty, or just organize an online Fifa tourney with your friends. Never feel bored for even a second with so many gadgets to choose from.
Strike while the iron is hot and grab all the latest, cutting-edge technology driven gaming apps today!
Hand & Power Tools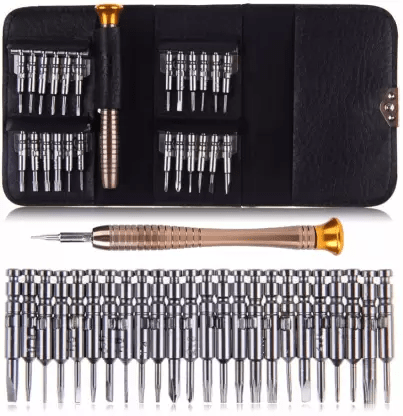 Recommended Product –
Hillgrove 25in-1 Portable Pocket Repair Kit
₹599
₹281
Save 53%
It is essential for every household to have some power tools and hand equipment to fix things around your home. If you don't have one, fret not because the Flipkart FlipStart sale is offering great deals on the best equipment in the market. From a wrench, to power drills, and from screwdrivers to a saw, you can get them all under one roof with Flipkart!
Home Appliances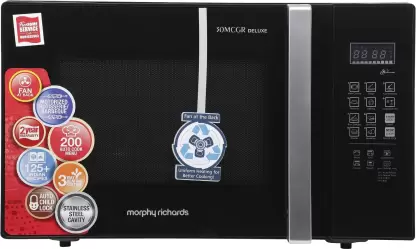 Recommended Product –
Morphy Richards 30 L Convection Microwave Oven
₹15,670
₹10,699
Save 31%
Don't you want to enhance your lifestyle and make work easier? Flipkart offers useful appliances, such as a sandwich maker, Ovens, room heaters, and more, which can provide a wide array of benefits.
In addition to the above, Flipkart also has a collection of fans, induction cookers and inverters, all of which are specifically designed to make your life easier.
Air Conditioners

Recommended Product –
Whirlpool 1.5 Ton 3 Star Split Inverter AC
₹53,420
₹29,999
Save 43%
With the hot summers approaching, there seems to be no respite from the unbearable heat. But wait, there's no need to panic just yet. Flipkart has you covered. Explore the different ACs available on Flipkart and add them to your cart after availing irresistible discounts.
Get Air Conditioners by Voltas, Onida, LG, Blue Star, and more, for upto 40% off.
Pretty cool, right?
Refrigerators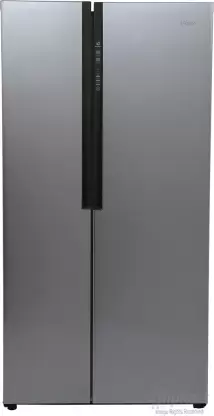 Recommended Product –
Haier 565 L Frost Free Side by Side Refrigerator
₹1,05,000
₹56,990
Save 45%
Another problem that summer poses is that it tends to spoil food much quicker. Avoid this by storing food in cold refrigerators at all times. Make the right choice by picking a Refrigerator from Flipkart's broad catalog for cheap prices and great discounts.
You can now save upto 25% on refrigerators with Flipkart's exciting FlipStart Days Deal.
Furniture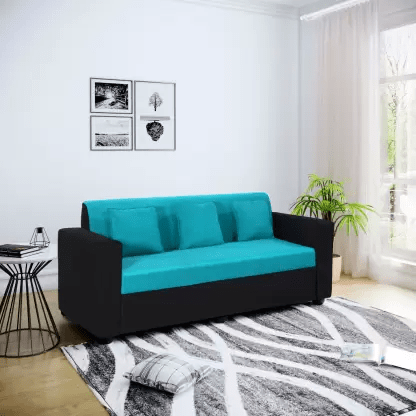 Recommended Product –
Bharat Lifestyle Desy Fabric 3 Seater Sofa
₹25,999
₹8,299
Save 68%
Why not make most of this wonderful opportunity and revamp your whole house? The affordable furniture available on Flipkart can truly breathe new life into your home and give it a complete makeover.
From the couches, to the bed, and everything else in between – Get it all for upto 40% off with the super-saver offer by FlipStart Days.
You will simply not find a better time to grab all the furniture you've had your sights on.
Cameras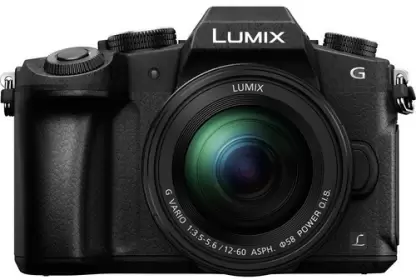 Recommended Product –
Panasonic Lumix G85M Mirrorless Camera
₹74,660
₹50,999
Save 31%
The perfect shot requires the perfect camera. There are countless options for you to choose from. Flipkart FlipStart sale brings you upto 30% discount on top Brands. Like Canon, GoPro, Yi, Nikon, and more.
Take photos like a professional with ease with Flipkart's collection of DSLR Cameras that redefine photography with their superior outputs!
The Flipkart FlipStart Sale has a bit for everyone and it is the one sale you definitely wouldn't want to miss out on.
Hurry to Flipkart today and grab everything on your list before stocks clear out. Because with offers like that, it's only a matter of time. The offers last only 3 days and the time has already started to tick. Fill up your shopping cart before 4th April to save big with Flipkart