Most of us love movies and music. However, it is not always possible to recreate the atmosphere you get in a theatre or a music concert. But that doesn't mean it is impossible. Going to the theatre for a movie is such a thing-of-the-past. Why bother buying expensive theatre tickets, stand in queues and have our ears blasted, just to watch a movie, when we can simply Netflix it? Within your own home, it is possible to get the theatre vibe without the unwanted stuff. As far as the sound is concerned, the solution is a home theatre system!
A home-theatre system normally consists of five to seven audio channels plus a subwoofer channel (5.1 or 7.1), which recreates the audio experience of a theatre. Pick the right TV, and you will never miss another movie or concert ever again! With the recent craze in buying such systems, we decided to list our top 8 picks for the best music systems in the country. And remember, you need a good home theatre system to get the rights to hosting a house party. So, without further ado, here we go!
Here's our list of the Top 10 Home Theatre Systems in India for 2022
1. Bose Lifestyle 650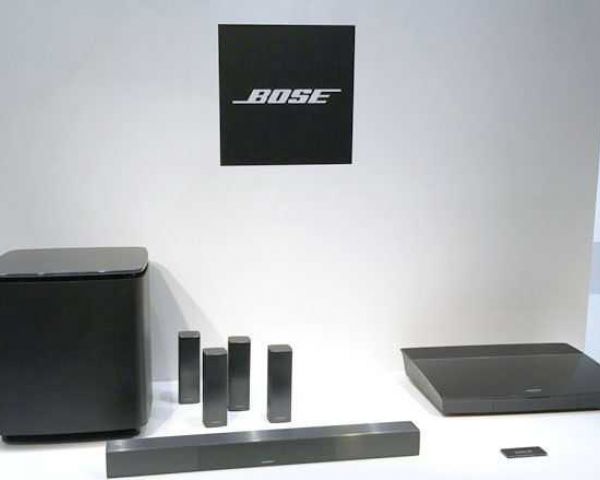 The reason why Bose Lifestyle 650 makes it to the top of the list is because this one of the most budget-friendly sound theatre system. Delivering top-notch sound with a premium look, the Bose 650 is an absolute favourite. Already known for their sound systems, there is little to wonder why this one by Bose is on our list.
Why we love it?
Supports Alexa voice control
Omnijewel 5.1 speakers which provide an unmatchable sound
Supports various formats like Dolby Digital, Dolby Digital Plus, Dolby TrueHD, DTS, Multichannel PCM.
Looks beautiful with a classy finish
2. Q Acoustics 3000i Series 5.1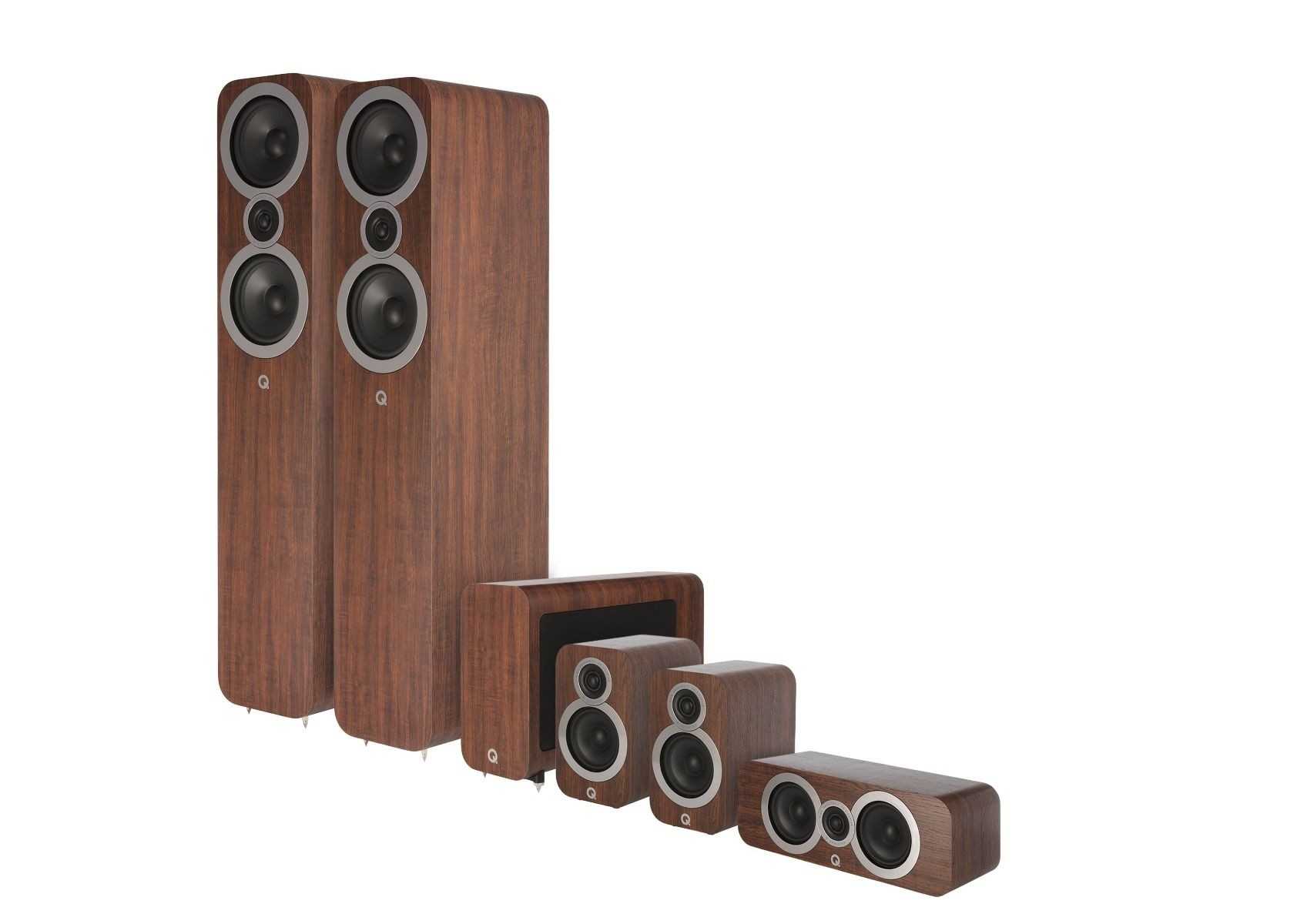 Beautiful from every angle, the 3000i is made out of English Walnut to give it better clarity. With just the right amount of bass, you can pair it up with your TV and experience the power of this 5.1 sound theatre system. Every buzz, every whisper, no matter how faint can be heard crystal clear on this beauty.
Why we love it?
Beautiful design, made out of English Walnut
Clear audio details
High treble and bass
Technology curated for every speaker, including Q Acoustics P2P™ (Point to Point) and
HPE™ (Helmholtz Pressure Equalizer)
3. Sonos 5.1 Surround Set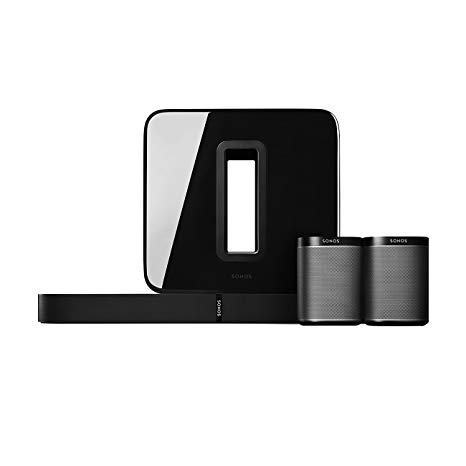 Known for their smart speakers, Sonos has one of the best speakers available in the market. An easy setup to use, these wireless speakers and sound bar come in a single home theatre package. It includes a Sonos Beam soundbar, two surround speakers, and a Sub. The only downside is that it has no Dolby Atmos.
Why we love it?
Comes with the all-new beam, which supports Alexa and AirPlay2
Deep bass and no cabinet buzz
Powerful subs
4. Klipsch Black Reference Theater Pack 5.1

Why is this so high up the list? Simple: affordable and reliable. With a superior sound quality at a bargainable price, the Klipsch Black Reference Theatre Pack is one of the best music systems in the world, let alone India. Trust this with your eyes closed and you won't be disappointed.
Why we love it?
Superior acoustics, one of the best in this range
Tractrix Horn technology promises a clear sound
Cinematic sound experience
Enviable design
5. Onkyo HT-S7800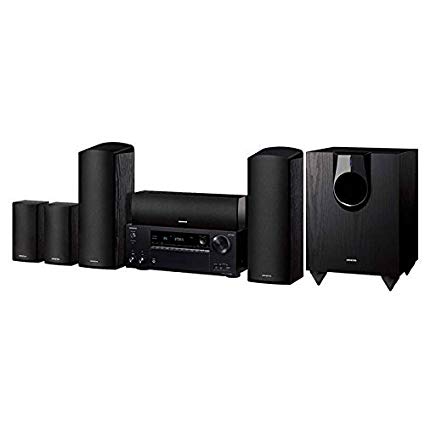 A proper Home-Theater-In-a-Box (HTIB) system, we love this one! Amazing value for money and the best HITB in the market, Onkyo gives you a sound like no other. Why we ranked it at 5 then? Because at high volume, the sound distorts a bit…and not exactly the most beautiful looking system either. Otherwise, it is flawless!
Why we love it?
Value for money
Comes as a 5.1.2 surround speaker
Built-in Chromecast, airplay, Wi-Fi, Bluetooth, tune-in radio and Spotify for app-based audio streaming
Supports Dolby Atmos, Dolby TrueHD, DTS: x, DTS-HD Master Audio, DVD-Audio, multichannel PCM, and CEC
6. Yamaha YHT-4930UBL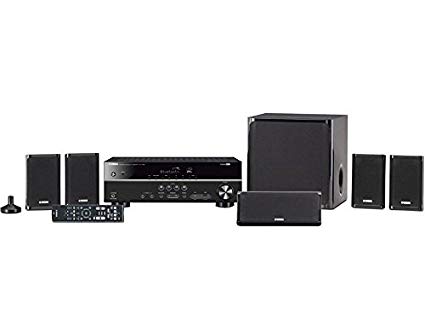 If you are looking for a budget-friendly music system, nothing comes close to this beauty from Yamaha. Compact and clear, this one is for the people who are not looking to invest a lot on a home theatre system but want one. However, with so many new models coming into the market, this one is kind of a weaker model. The sound clarity visibly fades at high volume.
Why we love it?
Budget-friendly
Supports 4K Ultra HD pass-through with HDCP 2.2
Automatic YPAO sound optimization
Wireless Bluetooth with sound enhancer
7. LG LHD657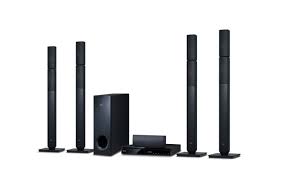 Again, a budget-friendly speaker, this one is for any music system enthusiast. A HITB system, this home theatre system from L.G has a great sound quality for its range. However, don't expect it to give you an unforgettable experience, considering its price. It does its job perfectly well though. In fact, we would definitely recommend you give it a try.
Why we love it?
Supports a wide power range of 110-240 V
Looks elegant
You can play and record at the same time
Decent sound quality
8. Pioneer HTP-074 5.1

If you've had a Pioneer stereo in your car, you know that this brand delivers good sound quality. Decent sound, multiple options of playback and a decent price, we love this model! Bluetooth and full 4K HDMI pass-through, this one from Pioneer is again for the low-budget/entry-level enthusiasts. It doesn't leave a mark like the other ones in the list but that does not mean it is bad from any angle. A lot to offer for the price, get this one if you are low on budget or just want a great system in a small room.
Why we love it?
Compact and good-looking
Supports ultra HD pass-through with HDCP 2.2 (4K/60p/4:4:4)
Supports HDR support and Dolby TrueHD/Dolby digital plus/Dolby Pro Logic II
So, that is all from our list of the best home theatre/music systems for your house. Let us know which one you like, and you plan on buying. And if you have a better one, don't forget to let us know in the comments. Keep on headbanging in the living room!