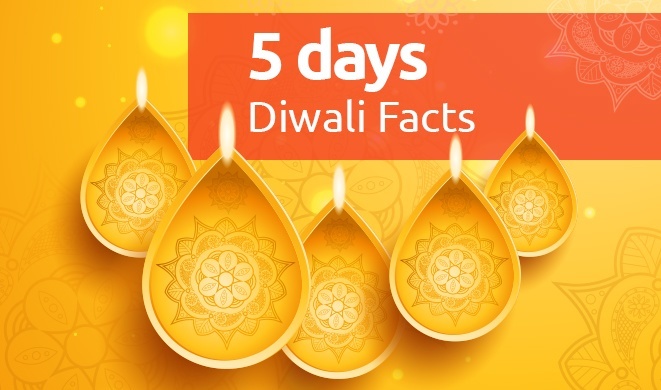 Among all the other Indian Festivals, Diwali is considered as the most popular one. Diwali is a five-day Hindu festival of light where each day has its own significance. There are anecdotes from the Puranas for each day. Do you know about the significance of each day of Diwali festival?
Here We Have The Explanation To Diwali Facts
Day 1: Let's Buy Gold
The first day of Diwali is known as Dhanvantari Trayodasi, also Dhan Theras. It is the thirteenth lunar day of Krishna Paksh (the dark fortnight) of the month of Kartika. It is believed that on this day, Lord Dhanvantari appeared on Earth to deliver Ayurvedic medicine for mankind.
This day also marks the beginning of Hindu festival of light and buying new things as gold, silver, ornaments, utensils is considered auspicious.
Day 2: It's Choti Diwali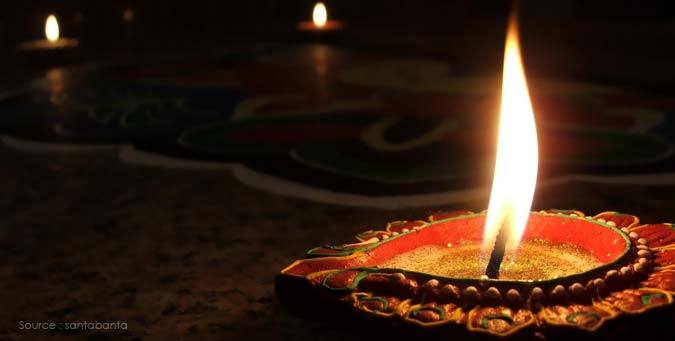 The second day of Diwali is known as Naraka Chaturdasi. It is the fourteenth lunar day of Krishna Paksh. It is said that on this day Lord Krishna killed the demon Narakasura who imprisoned 16,000 princess.
Day 3: Worshiping God Lakshmi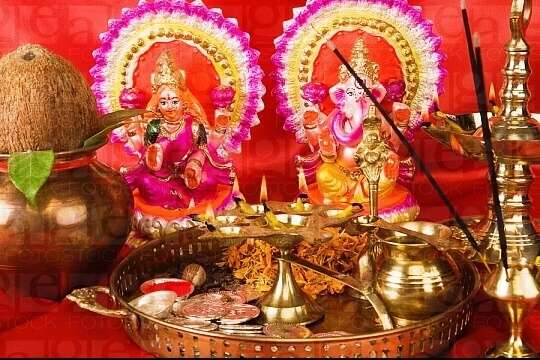 Indian Festivals are incomplete without prayers. This is the day when everybody worships Lord Lakshmi for the peace and prosperity. Houses are lit with lamp. The Hindus make sure that they clean their houses. This day of the year they wear new clothes, cook food, visit relatives with gifts for them. Houses get decorated with series of lamps marking the return of Lord Rama to Ayodhya from exile and wish each other "Happy Diwali". So. shopping during Diwali is a must. However, it need not necessarily be heavy on the pocket, thanks to the Diwali offers easily available online.
Day 4: Worshiping Padwa and Govardhana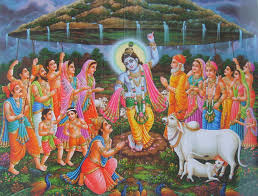 On the fourth day of Diwali Govardhan Pooja is performed by all. Thousands of years ago, Lord Krishna made the people of Vraja perform Govardhan Pooja. Since then every year Hindus worship Govardhan to honour the first Pooja done by the people of Vraja.
Day 5: Ending with Sibling Bonding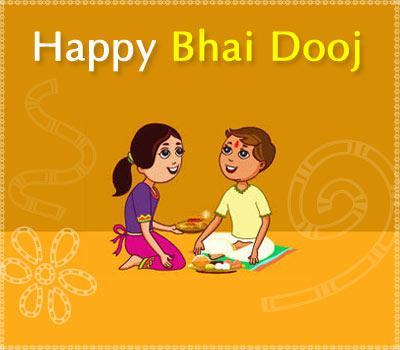 The last day of Diwali is marked with Bhai Duj, which is celebrated by putting tilak on brother's forehead by their sisters. Many years ago, in the Vedic era, Yama (Yamraj, the Lord of death) had visited his sister Yamuna on this day. After his visit he gave his sister a Vardhan (a boon) that whoever visits her on this day shall be liberated from all sins. They will achieve Moksha or final emancipation. Since then, brothers visit their sisters on this day and sisters pray for long and healthy life of their brothers.