'Women belong in the kitchen'
Well, these women most certainly beg to differ!
Rio Olympics – 2016
Sakshi Malik not only became the first Indian female wrestler to win a medal at the Olympics but also ended India's medal drought in 2016 Summer Olympics, Rio.
This 23-year-old made a strange career choice when she decided to enter a male dominated sport.
She didn't settle for making "round rotis and ghar ka dal", instead, she aspired to something bigger and rest as they say is history!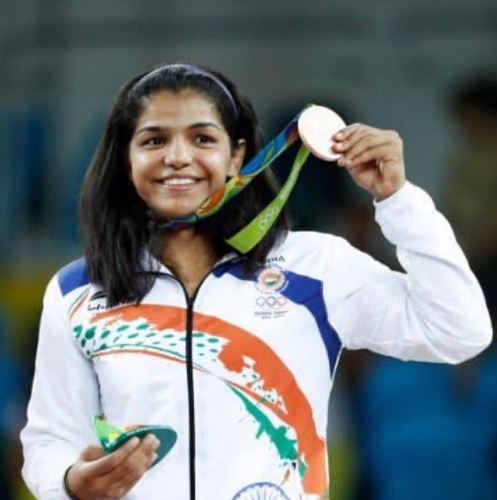 Dipa Karmakar might've missed out on the bronze by the slightest of margins, but she sure did win all our hearts. From a small town in Tripura, the golden girl journeyed to the Olympics by the dint of courage, dreams and perseverance. She happens to be one of the five people ever to conquer the Produnova, touted to be the toughest vault in Olympics. Adding another feather to her cap, she is also the first Indian woman gymnast to qualify for the Olympics. Many young girls have taken her example and followed suit.
Don't be alarmed if you see fewer women in the kitchen and more in Olympic events winning medals and bringing the country laurels!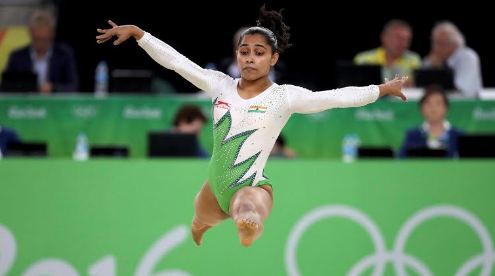 Pusarla Venkata Sindhu, the 21-year-old shuttler from Hyderabad has reached the finals of women's singles in style after convincingly beating Japan's Nozomi Okuhara 21-19 and 21-10! All eyes are set for the finals as Sindhu takes on the Spaniard and world number one Carolina Marin in the bid for guts, glory and gold. After crushing her Japanese opponent in straight games, Sindhu marches into the final with a billion dreams on her shoulders.
Congratulations on the semifinal win and all the best ahead of the finals. You go, girl. Go for gold.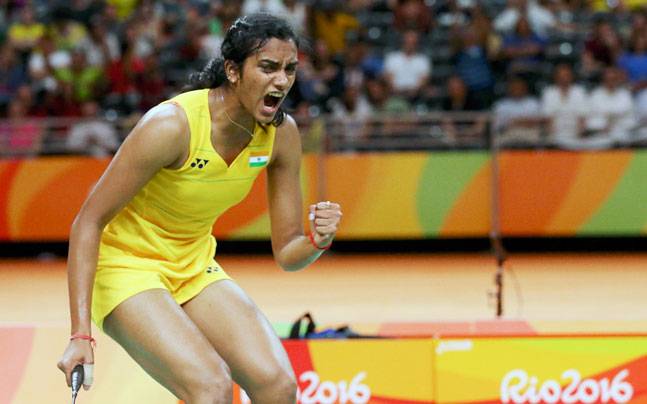 Between Sakshi's bronze win and India opening the medal's tally, Vinesh Phogat is under recovery from a painful ligament tear in her right leg. After decisively defeating the Romanian Alina Emilia 11-0, all hopes of a medal in the 48kg freestyle was pinned on this 21-year-old from Haryana. Call it sheer bad luck or misfortune, just as she was leading her opponent 1-0 the dream collapsed. Vinesh suffered a terrible injury and went down writhing in pain before being carried stretchered away.
You can see the pain and heartbreak expressed in less than 140 characters.We as a nation are proud of our brave heart and wish for her speedy recovery.
If I tel u that I m ok it wud b lying to myself n all of u. Right nw I m hurt; both physically and mentally. I ll recover soon. Thank u all

— Vinesh Phogat (@phogat_vinesh) 17 August 2016
In this match-up pitting Indian Women and Indian Kitchen, Indian Women gain a resounding victory.
Breaking every single archetype imposed by years of societal norms, these women have set the standard quite high. Not only Olympians but  every single woman from every single household irrespective of the cast, creed, religion and status should be free to follow her dreams. To go into sports, into STEM fields, into literature or whatever her passion is. Let them spread their wings and fly.
Don't confine them to the kitchen. Don't let them be condemned to making round rotis!