With the start of the IPL season in India, the Cricket frenzy is at an all-time high. IPL, now in its 16th edition, has had brilliant moments and epic milestones so far. In this post, we're going to share some of the most interesting IPL facts that every cricketer should be aware of.
In these past IPL seasons, hundreds of players have tried to impress and establish themselves as T20 players, but only a few have managed to rule the charts. Some of the most popular names and IPL teams on our list include Piyush Chawla, Gautam Gambhir, Suresh Raina, and many more, while Chennai Super Kings (and other IPL teams too) takes it to our list for a unique record.
Do have a read and stay amazed!
30 IPL interesting facts that will blow your mind: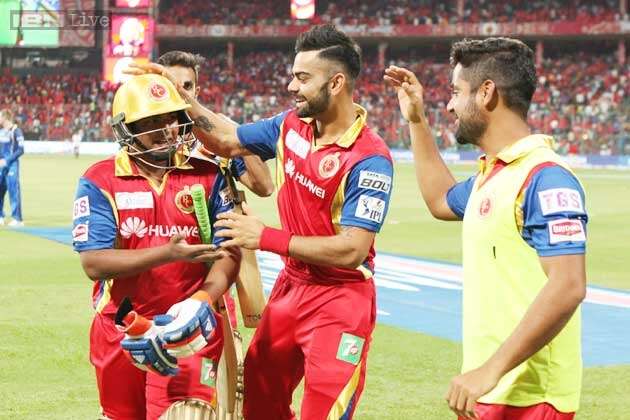 1. Sarfaraz Khan was only 10 years old when IPL's first season commenced. Now he's 17 and playing for Royal Challengers alongside cricket giants like Gayle, ABD and Kohli.
2. Piyush Chawla has bowled more than 360 overs in his IPL career. He is yet to bowl a no-ball! He has also conceded the most sixes in IPL.
3. Gautam Gambhir has both, the most number of the fifties and most ducks in IPL-11 Ducks and 26 Fifties.
Participate In GrabOn's Cricket Fantasy League 2023!
Gear up for the best fantasy cricket league in the country. Play GrabOn Cricket Fantasy and get a chance to win prizes like smart LED TVs, Bluetooth headsets, exclusive vouchers, and much more. Play engaging games like Whack A Ball, Power Predictor, and Book Cricket to earn easy points and top the leaderboard. Refer to your friends to earn more points.
4. Parthiv Patel has played for 6 different franchises. The most by any player.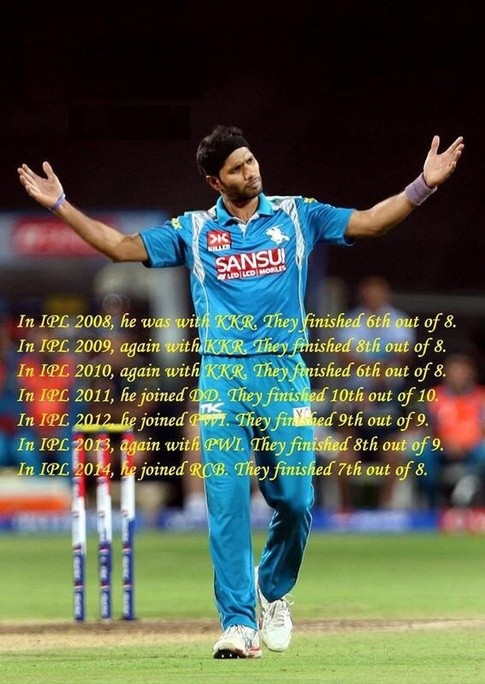 5. Ashok Dinda has played for 4 teams, but every single time the respective franchise ended up in the bottom four. Sadly, the teams he has played for have never qualified for the Finals.
6. Manish Pandey and Robin Uthappa both have played for 4 different IPL Teams but they both have been on the same team for all 8 seasons.
7. More than 10 Indians have managed to score 2000+ runs in IPL, yet The Maestro is the only Indian player to win the 'Player Of The Series Award'.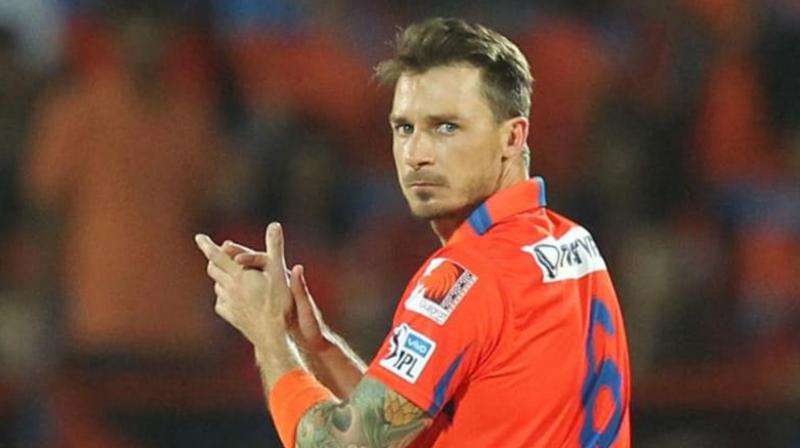 8. In 2013 Dale Steyn bowled 212 dot balls, highest by any bowler. In total, he bowled 407 balls in that season, more than 50% dot balls.
9. Adam Gilchrist has the best bowling figures in IPL. In his last IPL match, he bowled just one ball and took the wicket of Harbhajan Singh
10. Suresh Raina is the only player to play all the matches played by a single franchise. He also has most runs in IPL.
11. Delhi Daredevils is the only team that has never played an IPL final. (Sunrisers Hyderabad played an IPL as Deccan Chargers)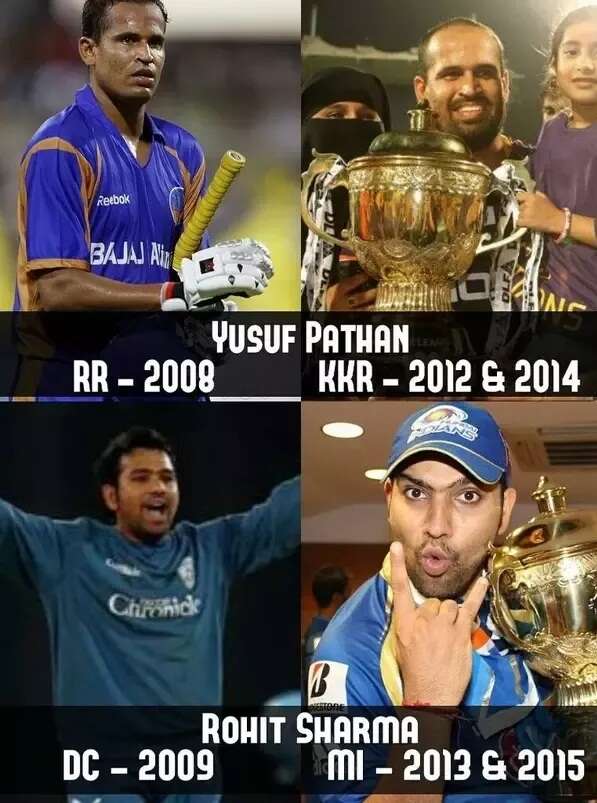 12. Yusuf Pathan and Rohit Sharma are the only two players who have won the IPL Trophy three times – the most by any player in the league.
13. Dream11 got the Indian Premier League 2020 sponsorship rights with Rs2.22 billion.
14. Do you know the most runs in IPL history of top 3 are from India? Any guesses? The most loved players are Virat Kohli (6,283 runs), Shikhar Dhawan (5,784 runs), and Rohit Sharma (5,611 runs).
15. Chris Gayle still tops the most sixes (357) and highest individual score (175 runs off 65 balls). He also holds the top position for most centuries i.e. 6 in the IPL history. Hope his legacy continues…!
16. TATA Group is now the new sponsor for two consecutive seasons, IPL 2022 and 2023.
17. Chennai Super Kings played the most number of IPL finals, i.e. 9 led by the former Indian Captain, Mahendra Singh Dhoni. So far the team has won 4 titles (2010, 2011, 2018, 2021).
18. If you are eager to know some bowling stats, Harbhajan Singh ranks top with 1,268 dot balls followed by Bhuvneshwar Kumar (1,267) and R. Ashwin (1,265).
19. Brendon McCullum is the first-ever batsmen to hit a first six in the IPL season which is held in 2008.
20. Chennai Super Kings is the only team who have never changed the Captain, MS Dhoni, since the start of IPL i.e. from 2008 to till 2022.
21. Guess who scored the most runs in a season? It is none other than the most aggressive and destructive player, Virat Kohli. He scored 973 runs in 2016 with an average of 81.08.
22. Can you think for a while about the most IPL matches played by a foreign player? Kireon Pollard it is! He played 178 matches and contributed 3268 runs, 65 wickets so far.
23. The most catches taken by any player in the Indian Premier League is Suresh Raina with 109 catches in 205 matches. He is the first person to achieve the milestone of 5000-runs and 100-catches in IPL. Unfortunately, we couldn't see him playing for CSK in the IPL 2022 season.
24. Hurray! David Warner (2015, 2017 and 2019) is awarded with Orange cap thrice while playing for the Sunrisers Hyderabad. It is good to see him smashing boundaries all over the ground. The most funny thing is he does the tik-tok videos of popular Indian movies, an eye-feast for his fans.
25. Bhuvneshwar Kumar is the only person to achieve the purple twice consecutively in 2016 (23 wickets) and 2017 (26 wickets).
26. For the second time in IPL history, Chennai Super Kings fans are a little dejected as a result of their team's failure to advance to the playoffs (i.e. 2021 and 2022). One of the primary causes may be the absence of all-round players like Suresh Raina, often known as Chinna Thala, who has been a member of CSK since the IPL's inception.
27. Sanju Samson, the captain of the Rajasthan Royals, broke MSD's dreaded record after losing the toss for the 13th time during the IPL 2022 season. Samson nevertheless guided the group to the championship game with victory. During the IPL 2012, MS Dhoni was in charge and has previously lost the toss 12 times.
28. The 15th season of the IPL saw some amazing over-the-boundary smashes, setting a record for the most sixes ever recorded in a single season. More than a thousand sixes were recorded.
29. The Impact Player Rule was introduced for the first time in IPL history in 2023. This rule allows each team to field a substitute player as an Impact Player in the match. The Impact Player can come on anytime during the match as a replacement for another player and can bat or bowl for his respective side in the second inning of the match.
30. The ability to review No ball and Wide ball calls was introduced for the first time in the history of the Indian Premier League. This means that both the batting and fielding sides will be able to review No ball and Wide ball calls, just like they can review LBW, caught, and run-out decisions.
So, those were some of the most IPL interesting facts, which we could manage to churn out over these 15 years. That all being said, we are looking forward to IPL 2022 fixtures.
Let's all catch up with the same spirit and get indulged in the cricket mood and cheer for our team in the upcoming games. Do you have experience in analysing the cricket game? Well, you can use cricketing skills and predict the game on Dream11 fantasy league. To join the online game, use dream11 free entry coupon code to start predicting without any difficulty.
Image Courtesy:
Quora
News18
Deccan Chronicle
Dotcomstories
Pixabay
Pexels