London's Best Hubs
London is another name for luxury shopping destination. For the Shopaholics who wish to load-up the unconventional souvenirs, these shopping destinations won't let go back on their promise — from luxury high-street shops to bargain shops at London's flee markets, you'll enjoy every bit of your shopping.
Splurging is the real spice of life, don't you agree? But what if you can take trump of this extravagancy behavior by knowing the well-known places to shop in London and include it Media as an activity in your itinerary? Your spree won't break your bank.
Westfield Stratford shopping mall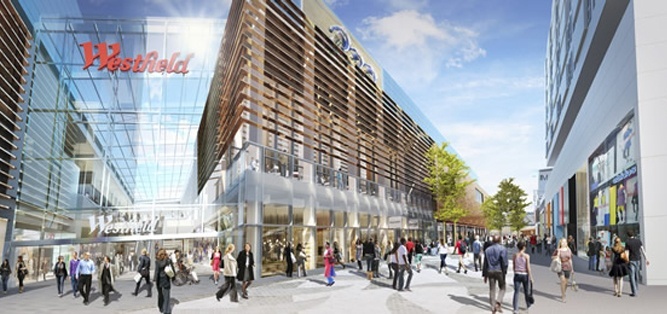 image source: manager.bg
Westfield city is known as one of the largest urban shopping hubs with 250 shops and over 70 eateries in Europe which is sprawling composedly over 150000 square meters. It is sheltered adjacent to the Stratford Station and Queen Elizabeth Park. Shopping here is not just going to be a real treat but you got a room for plenty of shopping opportunities, spectacular places, awesome events and delightful places to dine. This shopping center incorporates a panoply of big-named fashion brands from across the world. In addition to these fantastic features, the Westfield Stratford shopping mall is surrounded by Casino, 17-screen opulent digital cinema, as well as accommodating luxury bowling back-street.
Carnaby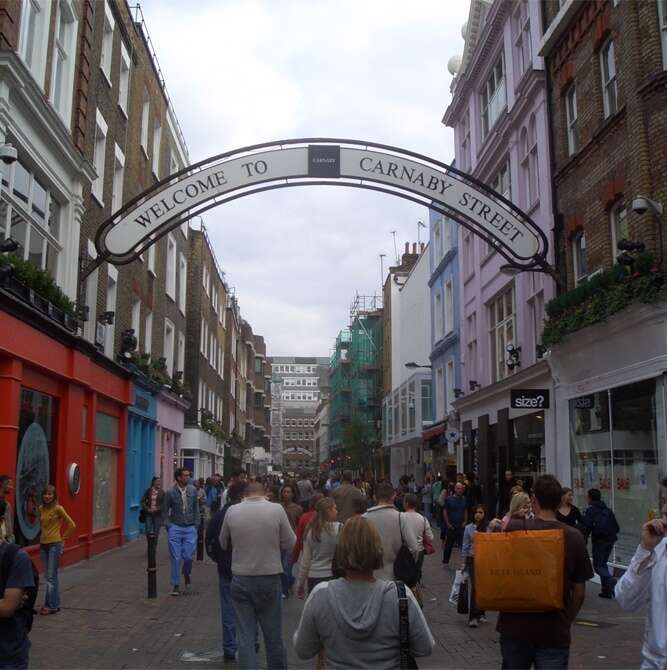 image source: upload.wikimedia.org
Known as the shopper's paradise, the Carnaby is a home of 13 streets comprising bespoke boutiques, top brands and everything from flagship stores to global brands. There's no better place for iconic styles and fashionable collections other than the Carnaby. Offering a unique shopping concept with independent boutiques, restaurants and finest craftsmanship, this address ranks second to Westfield Stratford in terms of the best shopping destinations in London. It shelters over 50 cafes, restaurants, English pubs and entertainment plaza.
Oxford Street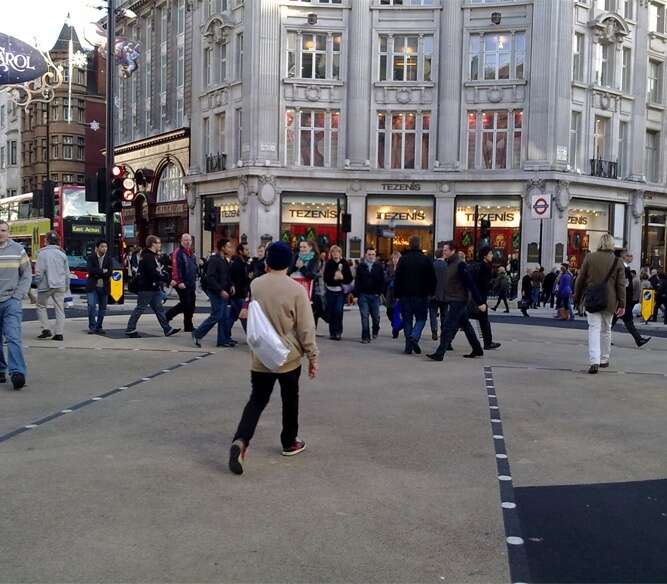 image source: upload.wikimedia.org
Oxford street is far the most busiest place in London. Step into the iconic arch of this beautiful place to unravel a great shopping experience. This is the home of the most high street brands such as Gap, Topshop, House of Fraser, John Lewis etc., where you will be spoilt for its exciting mix of fashion labels and global brands. Prized for its hodgepodge styles, catering everything that is pondered by serious fashionistas. The Oxford Street has been shopping capital to spree worth giga-bucks. You'll also find mind-boggling choices for kids' wear, home decor, technology and accessories.
Bond Street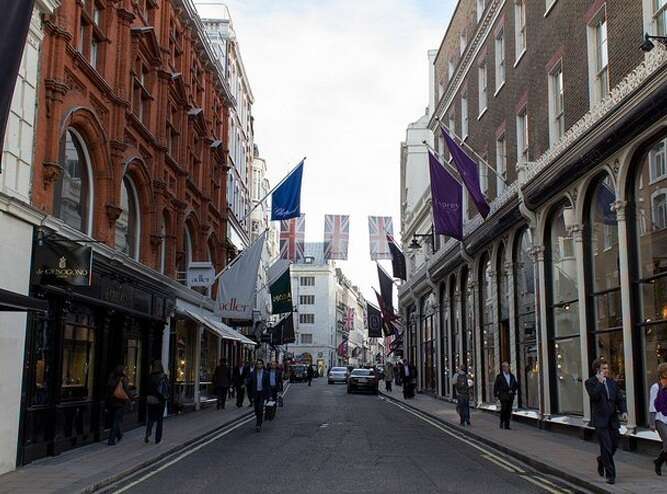 image source: londonofficespace.com
Admired for its smorgasbord of elegant shops, fashionable stores, designer labels, independent boutiques, and finest art, antiques and luxury goods. Rooted in the central London, this place is traversed by hundred thousands of visitors everyday. Prized for its exclusive range of designer brands and high-end labels, the Bond street is a bliss for serious shoppers. This place boasts world's best and unique hotels, restaurants and Sotheyby's — the world famous auction place. The street is massively popular with celebrities, fashionistas and enthusiastic fashion followers.
Dover Street Market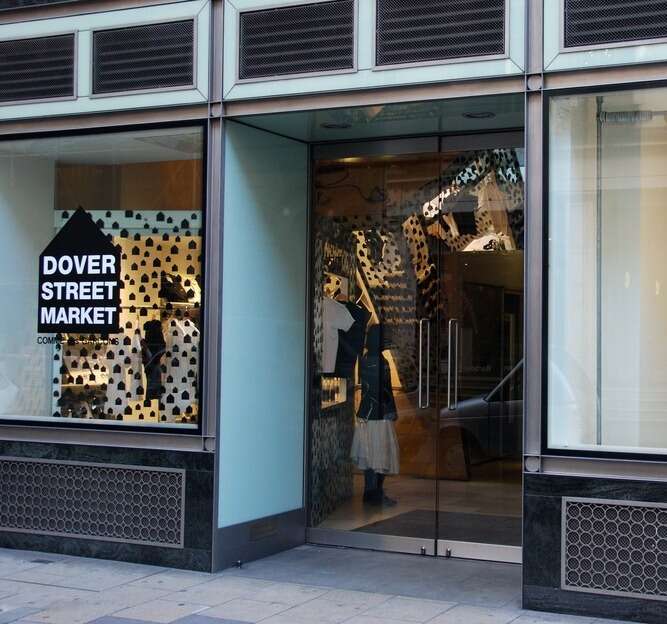 image source: cdn.ltstatic.com
Blending luxury looks with affordable prizes and standing as a favorite spot with celebrities from Alexander McQueen to Saint Laurent, Dover Street Market is a great place to pick up the pieces that are renowned as favorite pieces in the fashion world. This six-story fashion center shelters high-street shops that pack everything from wardrobe essentials to exclusive fashion looks that ramp straight off the catwalk.