The Indian Beauty, Manushi Chhillar who is just 20 years old was crowned Miss World 2017 in an extravagant resort in China on Saturday, 18th November. Looking at her pictures from when she was crowned, you cannot help but praise her for her poise, confidence, and charm.
Manushi Chhillar is the sixth Indian woman to be crowned Miss World,
after Reita Fario in 1966, Aishwarya Rai Bachchan in 1994, Diana Haydon in 1997, Yukta Mookhey in 1999 and finally Priyanka Chopra in 2000. She deserves all the love, trust, and support she is getting for bringing the title home after 17 years. The crown was passed to her by last year's Puerto Rican winner, Stephanie Del Valle.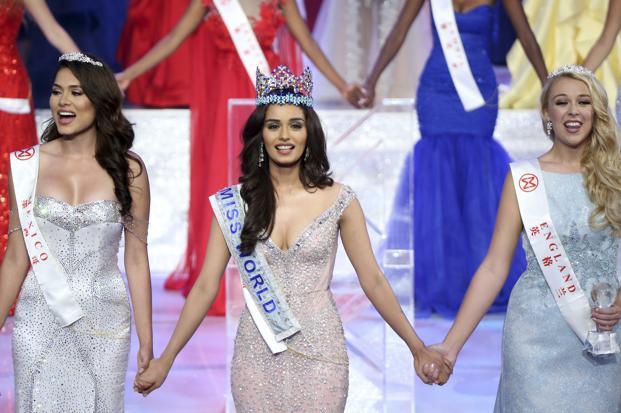 From becoming the Campus Princess to winning the Miss India crown, she's come a long way which has both affected her life in both positive and negative aspects; nevertheless, she's all smiles and sunshine. Take a look at her journey to the ultimate crown of the world.
Hometown and Background
Manushi was born on 14th May 1997 into a Jat family from Haryana. Both her parents have been a constant role model and support for her. Her father, Dr. Mitra Basu Chhillar, is a scientist at the Defence Research and Development Organisation and her mother, Dr. Neelam Chhillar is an associate professor and department head of neurochemistry at the Institute of Human Behaviour and Allied Sciences. She looked up to them and chose to pursue medicine as a career option and aimed to become a cardiac surgeon.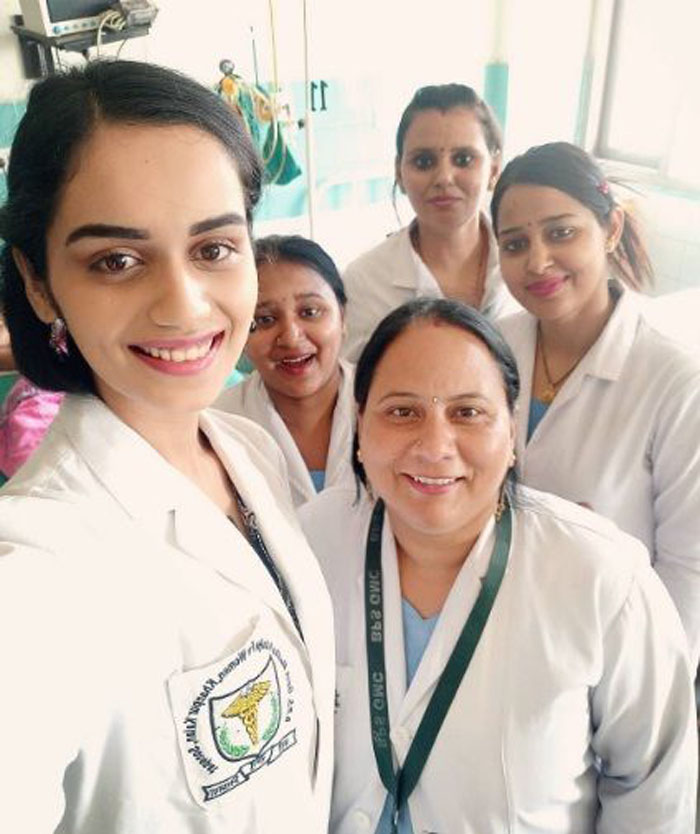 Chhillar enrolled at St. Thomas's School in Delhi where she had her initial education and further to Bhagat Phool Singh Government Medical College for Women in Sonipat to pursue a medical degree. Sadly, after winning the Miss India title, it was hard for her to give the rightful attention and focus to both her studies and the Miss World Pageant, henceforth she paused her studied midway and still has three more to complete to order to get her degree.
Personal life, habits and what do her friends and classmates have to say about her?
Manushi is a very talented person and her friends and acquaintances refer to her as an all-rounder. She is a trained classical dancer and also enjoys painting, singing and acting. She is also very passionate about outdoor adventure sports like snorkeling, scuba diving, and bungee jumping.
"She was very particular about everything she did from jogging, academics to performing. She had that spark in her and told me I would be a cover page girl of big magazines,"
said Varsha Dakha, her roommate. Her friends say that she always maintained a very strict lifestyle, be it for her studies or health and fitness. She has strict regimes regarding both her academics and diet.
"Her diets most of the time had food like broccoli while jogging was part of the regular routine which we did together,"
as told by Smriti Kasa, her batchmate. It's is really commendable that even after all the glitter and glamour, Manushi is a focused, determined and aspiring doctor who hopes to open non-profit hospitals in rural areas of the country.
Winning the World Beauty Pageant
On reaching the top 5 of the pageant with other contestants from France, Kenya, Mexico, and England, she was asked which profession she thought deserved the highest salary and why during the Questions and Answers round.
To this, she replied,
"I think a mother is of the highest respect. I don't think it's just about cash but love and respect she gives to someone. She is the biggest inspiration in my life. Mother should get highest respect."
After winning the crown, she posted on her Twitter handle:
Thank you, everyone, for your constant love, support at prayers! @feminamissindia @MissWorldLtd #MissWorld2017 This one's for #India pic.twitter.com/kcnLV4C22P

— Manushi Chhillar (@ManushiChhillar) November 18, 2017
Manushi has made her parents, her friends and her whole country proud with her immense dedication. She sure is a beauty with brains. From everyone at team GrabOn, we congratulate her on the victory and wish her all the best in future endeavors.
Do you have any memorable moments from Manushi Chhillar's crowning?
Share them in the comments below :)