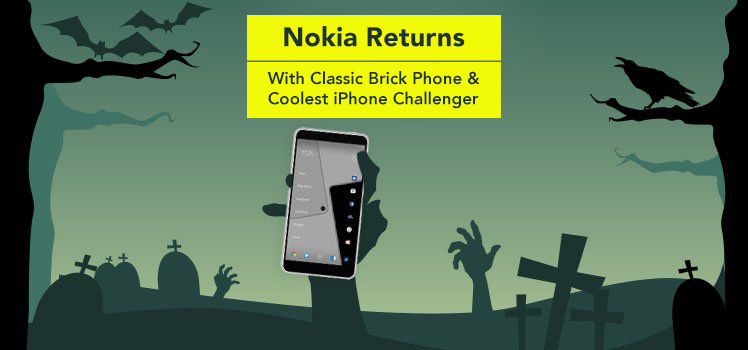 They call it as the "brick phone". The legend is back! Nokia – the brand that gave most of us our first phone is back! The upcoming Nokia Android phone 2017 sports an amazing list of mobile phones that are well-suited for people from all walks of life. If rumors are to be believed upcoming Nokia Android Phone N9 will be cheaper in India that it's priced in US and Europe. Nokia returning be all: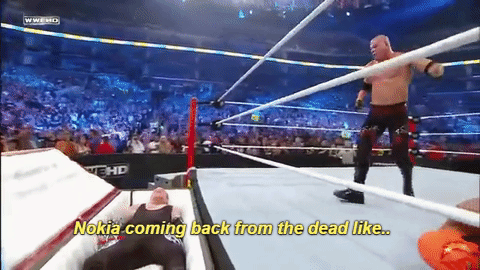 Before we walk you through the list of Nokia Upcoming Android Phone 2017,
let's have a quick sneak peek into the history of Nokia in India. Do have a read!
A brief timeline of Nokia's journey so far in India
Nokia's growth story in India has been phenomenal and synchronic as compared to its stance in the South Asian nation's telecom sector.
Nokia was launched in India in 1995, and after 2 decades, Nokia has its offices in 10 of the country's major cities including New Delhi, Mumbai, Kolkata, Ahmedabad, Bengaluru and Chennai to name a few.
At present, Finnish company HMD Global has acquired the rights to make and sell phones with the Nokia branding. HMD Global, which is now the new home of Nokia has confirmed that the upcoming Nokia Android phones will be powered by Google's Android operating system. In a press release on 8th January, 2017, they announced their launch of first Nokia Android mobile, Nokia 6 in China.
In 2013, Microsoft announced that it was buying out Nokia's devices business for $7.2 billion. Irrespective of Nokia's ownership, the brand has left behind a legacy that many of us can always relate to.
Here are some of the many firsts Nokia had given us: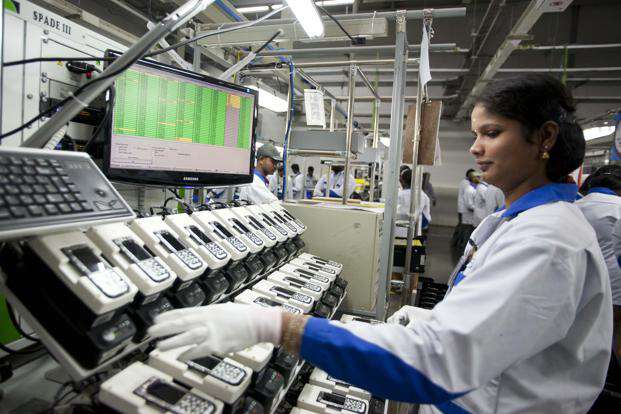 The first phone call on a mobile phone in India was made on a Nokia handset through a Nokia network.
Nokia introduced first ever Indian ringtone – "Saare Jahan Se Accha"– on a Nokia 5110 handset in 1998.
Nokia introduced first ever phone with a user menu in Hindi on its Nokia 3210 handset in 2000.
Nokia introduced first ever camera phone in India in 2002 – Nokia 7650, and a year later it introduced its Nokia 1100 – the company's first made-for-India phone.
Nokia introduced SMS in Hindi in 2004, and the same year this brand also introduced the first WiFi enabled phone – Nokia Communicator N9500. It added user interfaces in other Indian languages in 2005.
In 2006, the Finnish company was the first mobile phone company in India to set up a manufacturing unit at Sriperumbudur, near the southern Indian city of Chennai in Tamil Nadu.
Nokia launched their first regional news portal in India in 2007 and launched Nokia Life in 2009. Nokia Life was the first of its kind information tool for mobile phones in India.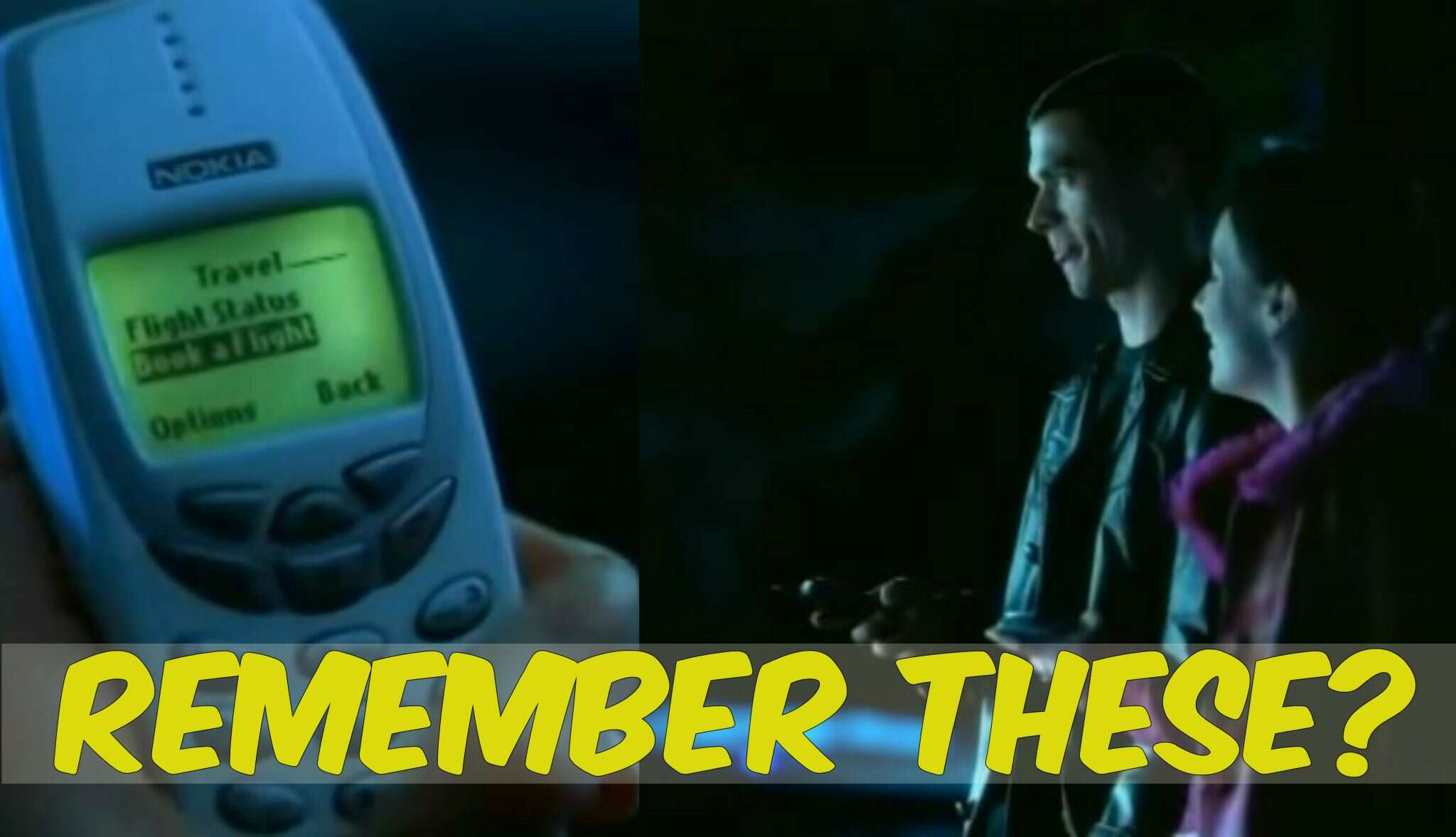 Nokia which has had rough times is back with a bang and their comeback is huge this time with an array of Nokia upcoming phones Android.
Here's what Arto Nummela, chief executive officer of HMD Global had to say about the launch, "I have never seen in my life that when we enter meetings, customers (distributors or trade partners) hug us – that's because of Nokia (equity and trust)."
He probably indicated towards the trust and love that the brand has built in all those years not only with customers but also with trade partners.
Apart from winning over the trust of their old customers in India, the company is aimed at impressing those who have never used a Nokia latest Android phone before by launching Nokia 3, 5 and 6. Since Indian telecom market is already dominated by biggies like Apple and Samsung, Nokia has geared up to once again become the favorite brand in India. And Nokia latest Android phones are already justifying the aforementioned statement with their unique take on Android.
Also Read: 5 BEST ANDROID PHONES UNDER 6,500
Here's a list of Upcoming Nokia Android phone 2017
Nokia 3310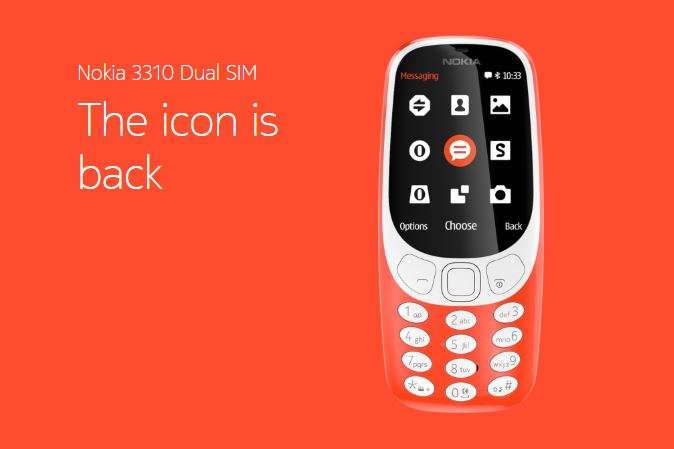 Kicking off our list of Nokia Upcoming Android phone 2017 is the legendary brick phone – Nokia 3310. Finally this much anticipated iconic phone Nokia 3310 launched in India today and is available at Rs. 3310 and is available for sale on Amazon and Flipkart from May 18 on wards. 
Ajey Mehta, VP (India), HMD Global had this to say on Nokia 3310 launch,
"Talk all day on a single charge, send texts, take pictures and enjoy a pocket jukebox with a built-in FM Radio and MP3 player. Our reinvention of this classic design is sure to make you smile. It's got everything you remember, but with a modern twist. So whether you're after a feature phone that offers amazing battery life in a head turning design or a companion phone, the Nokia 3310 won't let you down."
First released at the turn of the millennium, everyone's favorite pre-smartphone phone has been reborn. The phone brand's new owner HMD Global is pitching Nokia's grandeur days before the smartphone era, releasing an upgraded take on the feature phone that debuted in 2000. The announcement has certainly spread a wave of nostalgia among those who owned the original, bringing back fond memories of predictive text, the patented ringtone, and not to mention once most popular mobile phone game – Snake. The relaunch of the classic Nokia 3310 was the highlighted topic in the annual Mobile World Congress last week. This nostalgic Nokia phone that was first released in 2000, has been upgraded ten times with a long battery life, a camera and a color screen.
For those who want a break from the smartphone era and are willing to return to the virgin days of simple text messages, polyphonic ringtones, and the Snake game, Nokia 3310 can be their ideal choice. HMD Global is yet to announce an official release date for the 3310, but it is expected to be available this summer.
Specifications
Nokia OS
30 + os version
Feature Phone
Available in Warm Red (Glossy) Dark Blue (Matte) Yellow (Glossy) Grey (Matte)
2.4-inch screen size
QVGA display
2 Megapixel Rear Camera
No Front Camera Megapixel
LED Flash
Video Recording1200 mah battery capacity with removable battery
Connectivity includes Bluetooth
Nokia 5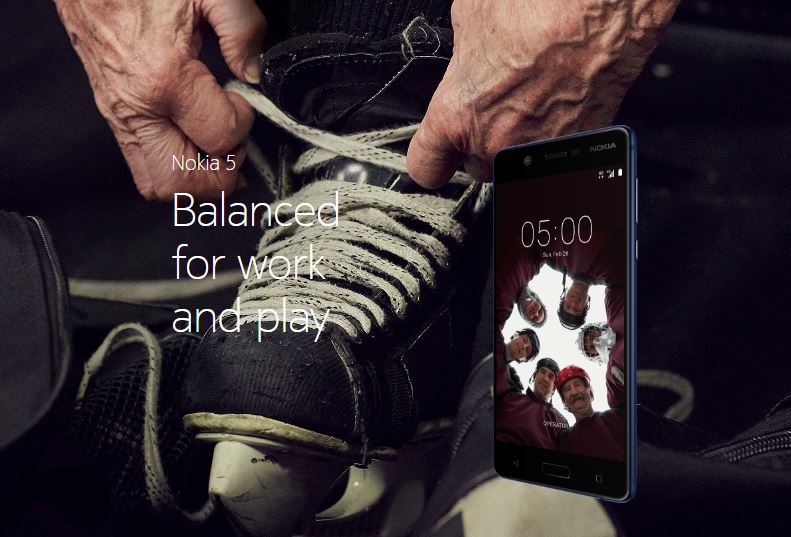 In one of their recent posts, Forbes had raised this rationalized question – "Why Nokia 5 is the coolest iPhone challenger?" As we had earlier said Nokia's comeback is huge, Nokia has been already making considerable hay by relaunching the classic
Nokia Android phone 2017 – Nokia 3310. However, it is the new range of Nokia Android smartphones on which Nokia's future largely depends.
Back in 2013, one of Nokia's shareholders had told then Nokia's CEO Stephen Elop, "The road to Hell is paved with good intentions. Please switch to another road." Probably this time, the HMD Global has taken his words literally and are offering some high-end Android phones.
But in reminiscence, Nokia might have designed the best, slickest Android phones around that can give Samsung and Apple a tough competition. Arguably Nokia's comeback was the biggest winner from Mobile World Congress. And the Nokia Trinity (that's what we would like to refer) – Nokia 3, 5 & 6 are Android-powered handsets and are the best upcoming Nokia phones in 2017. (albeit not as much as the new Nokia 3310 feature phone).
This Nokia Android phone evokes memories of the Linux-powered N9 and is the most enticing of the Nokia Trinity. This Nokia Android phone is an even mix of a good balance of power and value. It has proved nimble and responsive in tests. Since its screen isn't full HD, the phone is expected to run faster flanked by longer battery life than its competitors. Nokia 5 boasts a unibody carved from individual blocks of 6000 Series aluminum – a manufacturing process on which Nokia claims to invest an hour in cutting out each one and 12 hours on the whole to finish.
Specifications
Octa-core processor with Qualcomm Snapdragon 430
2GB RAM
16GB internal storage
Expandable storage up to 128 GB
13-megapixel rear camera
8-megapixel front camera
Nokia 5 is powered by Android 7.1.1
Connectivity includes Wi-Fi, GPS, and Bluetooth
Dual Sim and supports 4G
Sensors include Compass/ Magnetometer, Proximity sensor, Accelerometer, Ambient light sensor and Gyroscope
Nokia 3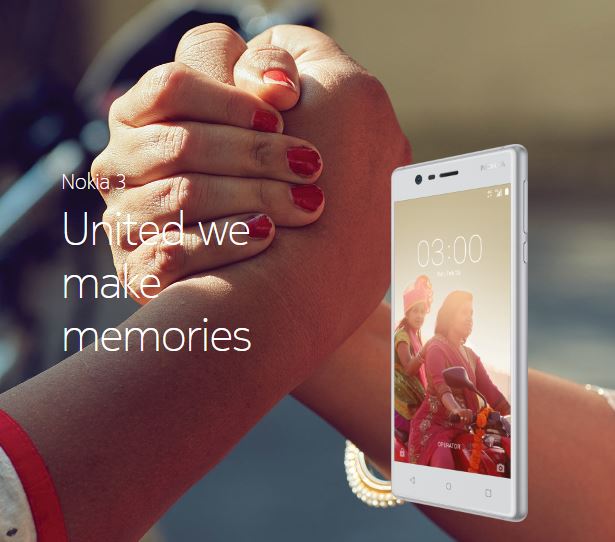 Here's another budget Nokia Android phone from the Nokia Trinity and it was released in February 2017 at Mobile World Congress in Barcelona at the end of this month along with Nokia 5 & 6. This Nokia Android phone 2017 price is set at Rs. 9,999.
Specifications
Operating system Android™ 7.0 Nougat
PU MTK 6737, Quad-core 1.3Ghz
RAM 2 GB
Internal memory 16 GB2
MicroSD slot Support for up to 128 GB
Size and type 5.0" IPS LCD
Resolution HD (1280 x 720, 16:9)
Material 2.5D sculpted Corning® Gorilla® Glass display
Brightness 450 nits, laminated
Features Polarizer
Battery type Integrated 2650 mAh battery
Primary camera 8MP AF, 1.12um, f/2, LED flashFront-facing camera 8MP AF, 1.12um, f/2, FOV 84 degrees, display flash
Connectivity Micro USB (USB 2.0), USB OTG, Bluetooth, Wi-Fi
Sensors Accelerometer (G-sensor), ambient light sensor, e-compass, gyroscope, proximity sensor, NFC for sharing
Nokia C1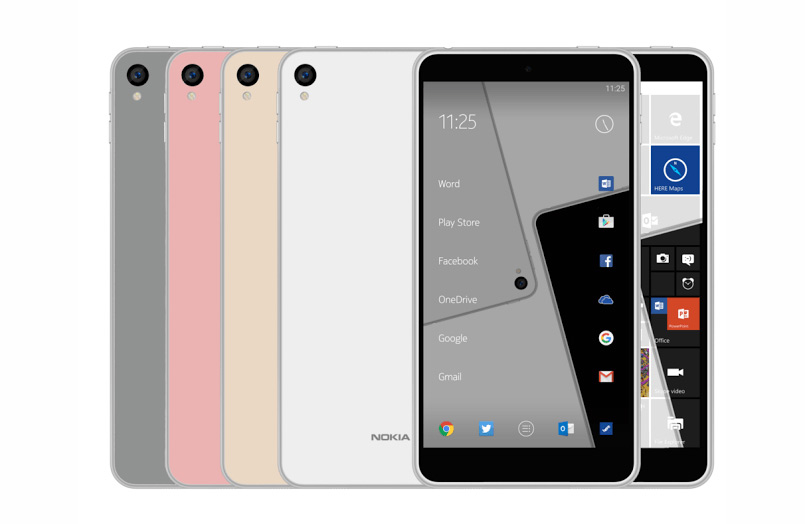 Nokia C1 Android is slated to release on 10th April 2017 and is another highly awaited upcoming Nokia Android phone in 2017. It is rumored to be priced at Rs. 12,999. According to rumors, the Nokia C1 is flanked by a metallic body and an overall broad profile, along with a slim waistline.
Specifications
1.8 GHz Octa Core 64-bit Processor (1.8 GHz, Quad core, Cortex A72 + 1.4 GHz, Quad core, Cortex A53)
Qualcomm Snapdragon 652 Chipset
2 GB RAM
Adreno 510 GPU
32 GB Internal Storage
Expandable Storage up to 128 GB
Micro Sd Card
13 MP Rear Camera
5 Mp Front Camera
2800 mAh Battery Capacity
No removable battery
Connectivity includes GPRS, 2G, 3G, 4G, WiFi, Bluetooth, GPS, USB OTG
Nokia 6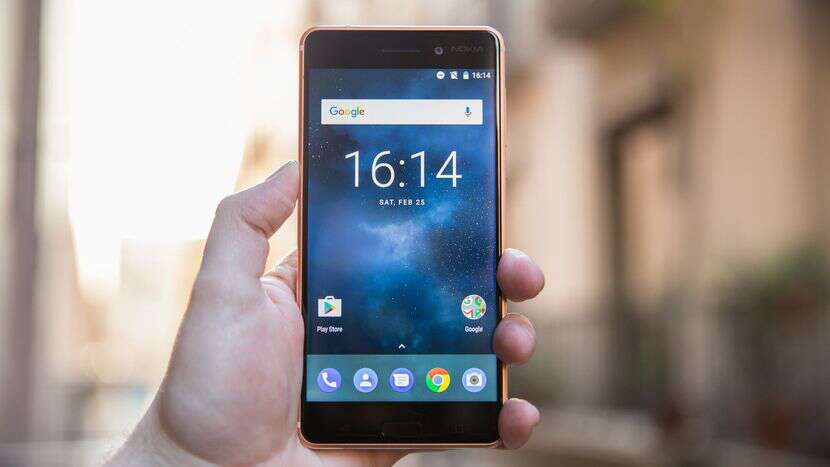 The Nokia 6 got sold out in a minute it was launched in China on JD.com during the first flash sale. Nokia fans in India have already showered their love by embracing this first Nokia Android phone. Over 1 million people had registered for a chance to buy one and the same craze is expected to be witnessed in India.
Nokia 6 hit the Indian market last month and has been priced at Rs. 16,750. The sale has gone viral in the Indian podium. As we all know Nokia ruled the Indian market in the late 20's and now it has made a comeback like a boss and seems to stay longer than ever.
Specifications
5.5-inch screen with 1,920×1,080-pixel resolution and Gorilla Glass
16-megapixel rear camera
8-megapixel front-facing camera
Qualcomm Snapdragon 430 processor
3GB RAM, 32GB internal storage (Nokia 6)
4GB RAM, 64GB internal storage (Nokia 6 Arte Black Limited Edition)
microSD card slot (up to 128GB)
Aluminum chassis
Android 7.1.1 Nougat
3,000mAh battery
Fingerprint sensor
NFC
Also Read: 5 BEST SAMSUNG MOBILES BELOW RS 10000
Nokia 8 (P1 Flagship)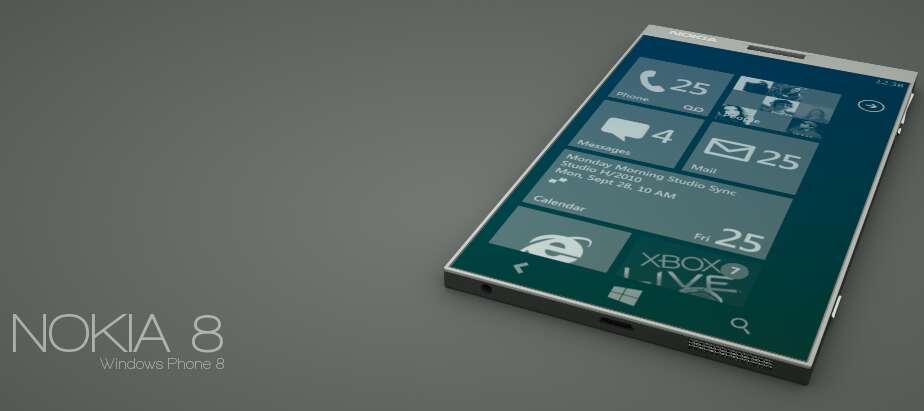 Nokia 8 – The Android flagship is scheduled to launch in June 2017 powered by Qualcomm's new Snapdragon 835. The leak also points to the main camera coming in at 'at least' 23MP. What didn't Nokia announce at MWC 2017 is about its launch of Nokia 8
A YouTube user under the name ConceptCreator had posted a concept video on Nokia P1 in January 2017, giving a hint at what this Nokia smartphone might look like. From the video, we can see the device is encased in a metal frame with glass on the front and back. The phone is enabled with a hybrid SIM slot on the left and pill-shaped home button on the front, dubbed to double as a fingerprint sensor.
HMD Global, which has acquired the exclusive license to manufacture phones under the Nokia brand, will be releasing as many as 7 Nokia phones in 2017 with the prime focus being the Nokia P1.
Specifications
Android OS, v7.0 (Nougat) Operating System
Single SIM
5.3 inches screen size
1080 x 1920 pixels Screen resolution
Touchscreen
IPS LCD Display Type
CPU Processor Octa core (2.45 GHz, Quad core, Kryo + 1.9 GHz, Quad core, Kryo)
128GB Storage
6 GB RAM
Up to 256 GB External Storage
microSD Card
22.5 MP Rear Camera
8 MP Front Camera
Camera features include Geo Tagging, HDR, Continuos Shooting
Non-removable Li-Ion 3500 mAh battery
Connectivity includes GPRS, Edge, WLAN, Bluetooth, USB and GPS
Nokia Heart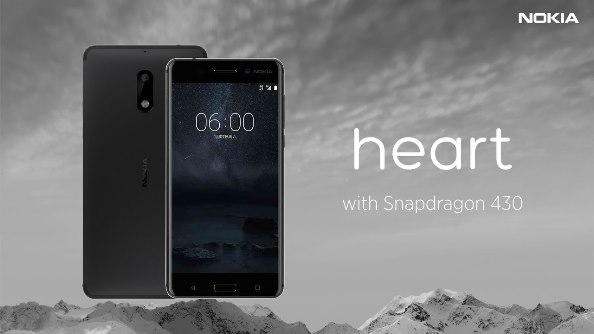 It seems Nokia is on the verge of releasing new devices with an array of Nokia Upcoming Android phone 2017, running Android 7.0 Nougat, fitting all budgets and likenesses.
Specifications
Runs on Android 7.0
5.2″ touchscreen with 1280×720 pixels' resolution and at least 5 finger gesture support
Octa core CPU@1.4GHz Qualcomm (Cortex A53-ARMv8)
GPU: Qualcomm Adreno 505
1.8 GB memory
9GB of storage
12MP primary camera with full HD video recording, face detection, and touch focus
7MP front shooter with full HD video recording
The iconic Finnish mobile firm announced its return to the mobile market with the Nokia 6 earlier this month. And we all saw how the Nokia 6 got sold out within just 1 minute of its launch in China. It's the first new device released under the stewardship of HMD Global. Nokia Heart is a budget smartphone that's going to be sold under GFX benchmark. Undoubtedly one of the most anticipated releases among the list of upcoming Nokia Android phone 2017.
Nokia D1C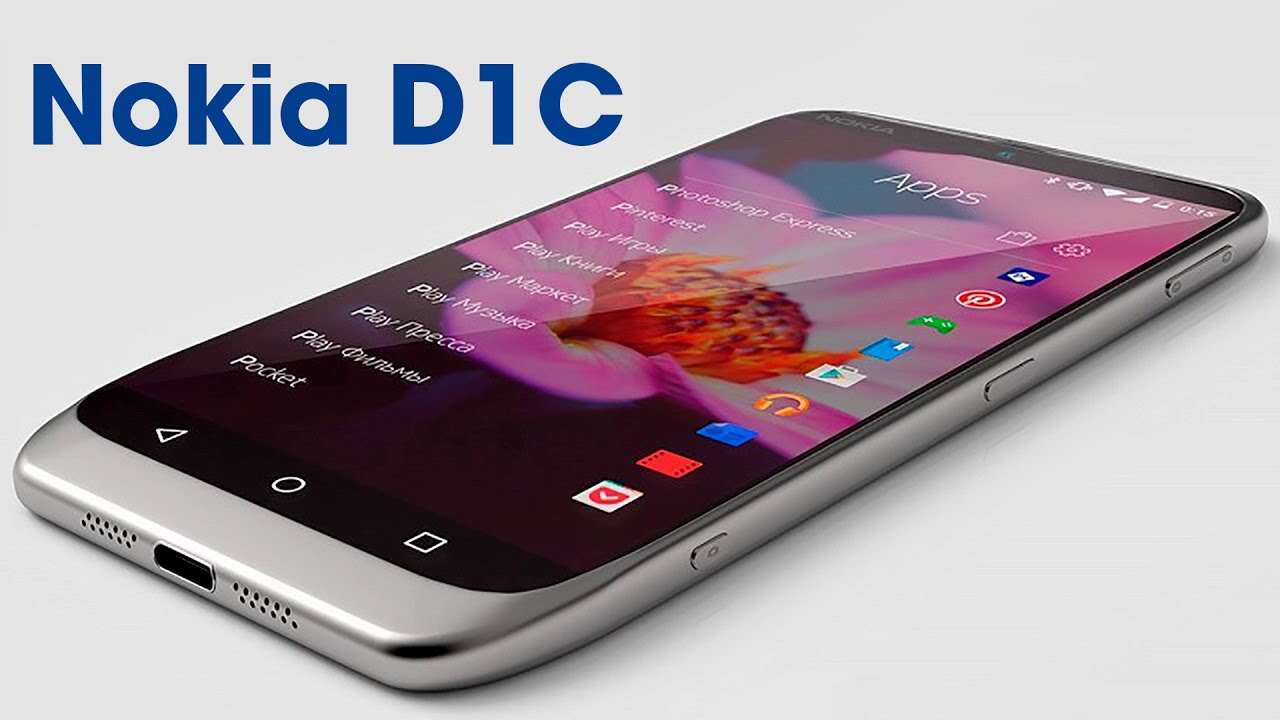 D1C is among upcoming Nokia Android phones from the list that was announced at the Mobile World Congress 2017 (MWC). Specifications of the phone have been leaked several times earlier and now a new report shares the price of the Nokia D1C. If reports are to be believed, the new D1C will come in two variants; 2GB RAM at Rs 10,000, and 3GB RAM variant at Rs 13,000. This is one strong contender for the best android smartphone from Nokia among a long list of Nokia Upcoming Android phone 2017.
Specifications
3000mAh Battery
16 Megapixel Rear Camera
8 Megapixel Front Camera
Single SIM Card Slot (GSM), No fingerprint sensor and Quick charging
5.0" Full HD screen and 1080 x 1920 pixels' resolution
32 GB internal memory and expandable up to 128 GB
Android 7.0 Nougat Operating System
Qualcomm Snapdragon 430 MSM8937 chipset, Octa Core 1.4 GHz, Cortex A53 processor
2 and 3 GB RAM
Nokia Lumia 1820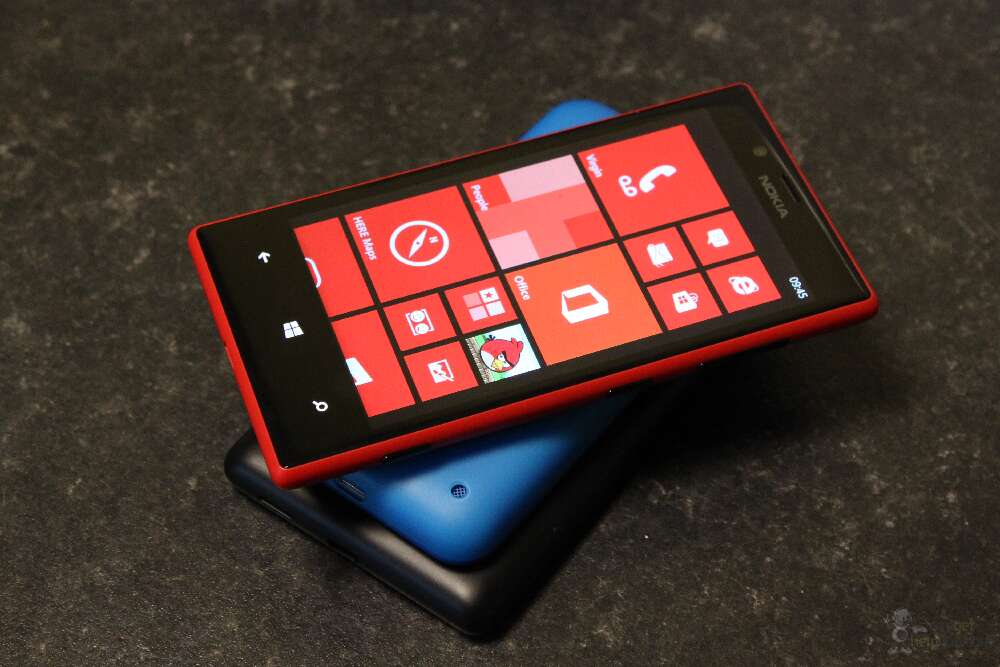 Nokia's adaptation to latest design and technology sends out a strong message that it is very much serious about giving a tough competition to the big names already in the mobile industry including Samsung and Apple. This happens to be one of the most anticipated releases among upcoming Nokia Android phone 2017.
Microsoft's deal is finally over to take over the control of the Finnish smartphone Nokia. The classic Lumia is no more under their ownership and the final design of Lumia 1820 has already been finalized and ready to be released in the markets. This device comes with peculiar specifications like 6.0-inch screen having 2K resolution and a very powerful 2.3GHz processor. This may be a surprise for the Nokia lovers as well.
Specifications
Windows phone Operating System
Qualcomm Snapdragon 805Quad-core, Krait 450 CPU
2 GB RAM
32 GB Internal storage
Connectivity includes Bluetooth, WiFi, GPS, GPRS and NFC
Predictive text input
SNS integration
Facebook, Gmail, Google maps, Twitter, Youtube
Document viewer
Video/Photo viewer/editor
Primary Camera is 20 MP & front camera is 5 MP
Nokia E1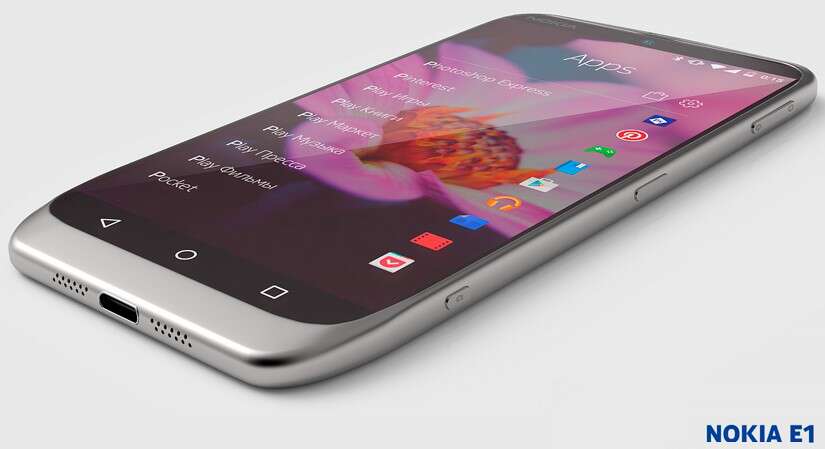 Nokia E1 is another high-end smartphone and touted as the crown jewel of the upcoming Nokia Android phone 2017, rumored to be priced at Rs 27,000, that's expected to release soon in Indian market. Nokia's smartphone (TA-1000) that passed China's Compulsory Certification (3C) recently is actually the Nokia E1 as reported by NokiaPowerUser. Nokia has come up with a series of both features as well as smartphones that cover the entire spectrum of mobile phone world i.e. from low-end to mid-range and also high-end variants.
Specifications
Latest Android Version OS
2.3 GHZ Quad Core Processor
2700 mAh Li-Ion Battery
1920*1080 px Resolution
20 MP Rear Camera & 5 MP Front Camera
2 GB RAM
4.95 Inches Display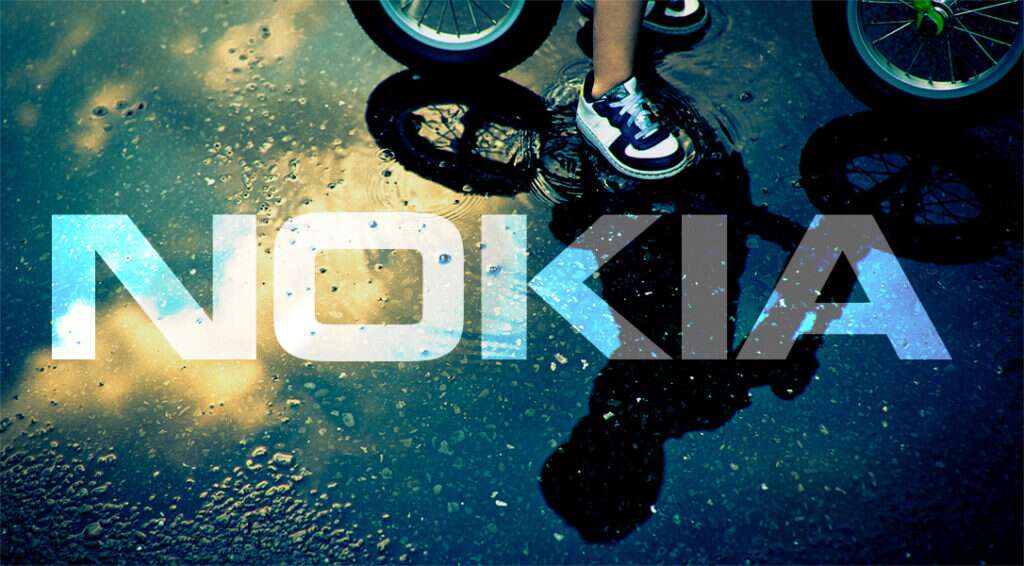 Nokia is aimed at penetrating into the entry-to-mid-range segment with its upcoming Nokia Android phones, which are enabled with a handful of standout design features, and advanced technology to satisfy the tech-savvy users. What's more? The brand recognition of this veteran manufacturer is one of the major factors Indians will be willing to embrace it once again as upcoming  Nokia Android phone 2017 unfurls.
We'll have more on all of Nokia's new Android phones from Mobile World Congress 2017 landing shortly, so stay tuned! Are you excited about upcoming Nokia Android phone 2017 releases? Let us know in the comments below :)
Here is the list of upcoming Nokia Android phones:
| | | |
| --- | --- | --- |
| Upcoming Nokia Mobiles | Date of Release | Expected Price |
| Nokia 3310 | 25 April 2017 | 3,500 |
| Nokia 3 | 18 March 2017 | 10,500 |
| Nokia C1 | 10 April 2017 | 12,999 |
| Nokia D1C | 25 April 2017 | 13,000 |
| Nokia Heart | 17 March 2017 | 13,500 |
| Nokia 6 | 30 April 2017 | 16,750 |
| Nokia 5 | 18 April 2017 | 19,999 |
| Nokia Lumia 1820 | 1 October 2017 | 28,999 |
| Nokia E1 | 8 August 2017 | 29,990 |
| Nokia 8 | 18 March 2017 | 29,999 |
Image Courtesy: 
Mirror
Livemint
Nokia
NDTV Gadgets
BGR
CNET
Softpedia
iSportstime
YouTube
GadgetHelpline
Infobox
OneTechStop
Nokia
DLB Gadget