There are tons of choices when it comes to selecting a smart LED TV. So, in order to help you find the most reliable and value for money smart TV, we have done some research and have decided on one particular smart LED TV: The Ridaex Nuke 43 inch 4K smart LED TV. So, sit tight and take notes as we begin our Ridaex Nuke review of the smart TV.
Ridaex Nuke comes in a cardboard box with its components neatly wrapped in plastic covering. The TV screen has safety stickers on either side that ensure safe handling and avoid any smudges or scratches on the screen.
The box contains a TV stand, wall mounting accesories, two sets of remotes (standard and gyroscopic remote), as well as a USB hub and ethernet cable that protrudes from the back panel.
The Ridaex Nuke has an ABS plastic body with a metal back panel that contains hardware that can be upgraded to the latest version.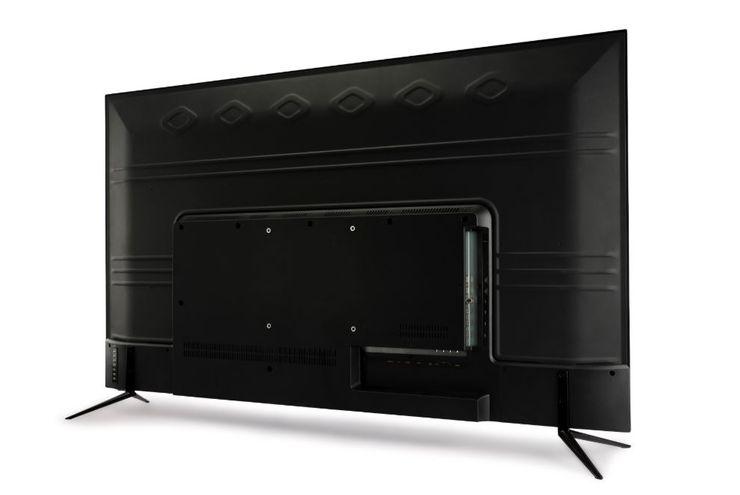 Ridaex Nuke runs on Android 7.1 with 64 bits Quad-Core Processor, 2 GB RAM, and 16 GB internal storage. 2.0 GHz Mali-450 Penta-Core supports brilliant graphics.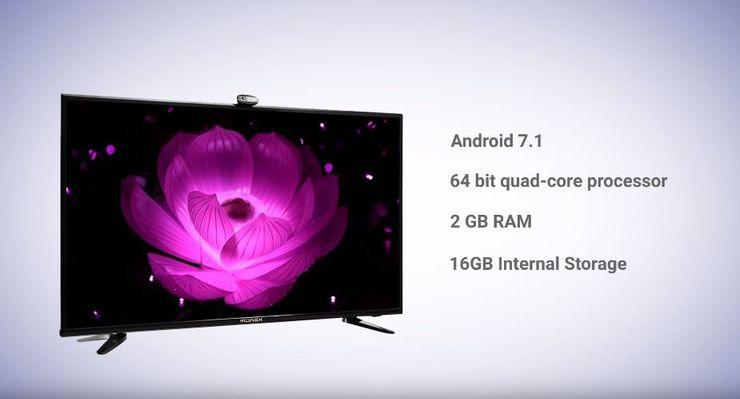 Ridaex Nuke comes with DLED based A+ IPS panel that produces crisp and sharp 4K images at 30 frames per second backed by 10-bit HDR support.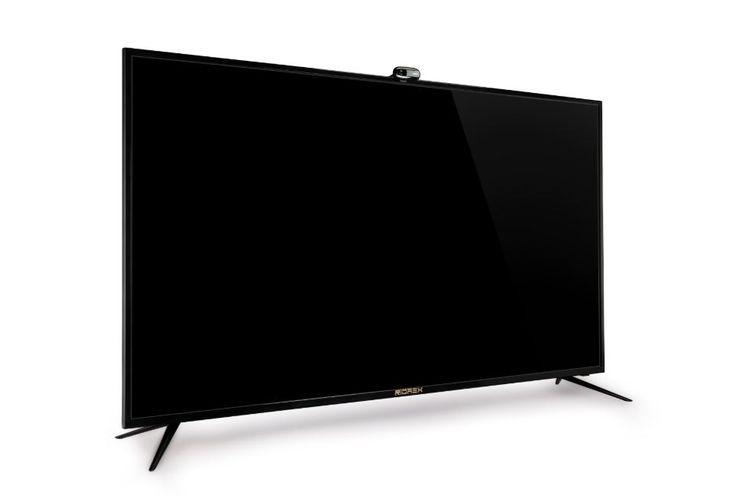 Ridaex Nuke sports two 10 Watt, downward firing Dolby speakers perfect for movies and music.
The TV has an Android Home Screen that with widgets having RAM Usage indicator, local weather updates, the download speed of the internet connection and a rich content library with movies, music, news and more, pulled from free sources.
There are two remotes that come with the TV- a standard remote and a gyroscopic remote.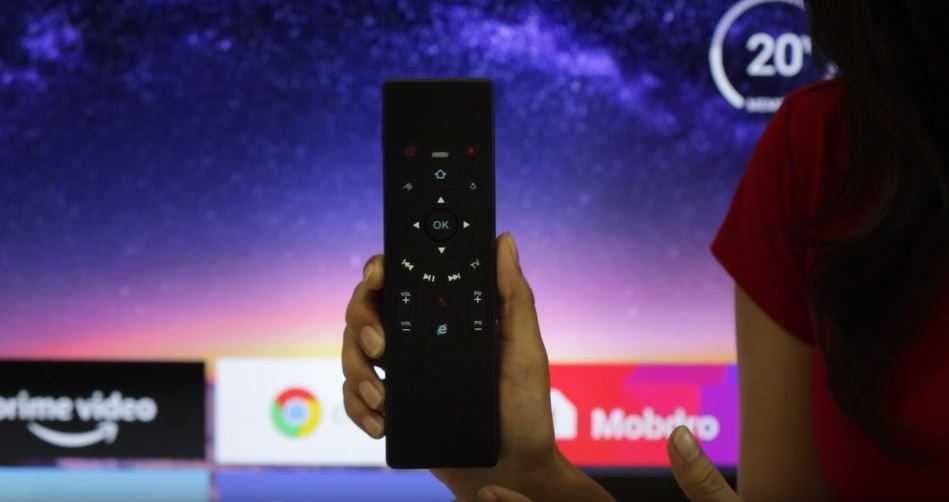 The front panel of the gyroscopic magic remote has navigation keys, fast forward & rewind button, home button as well as a button to activate the pointer. The back panel has a QWERTY keypad along with a trackpad to move the pointer sideways and browse between apps, navigating between the home screen and the individual applications.
Check out the complete review here.
Where can you buy the Ridaex Nuke Smart LED TV?
You can buy Ridaex Nuke Series TV directly from the manufacturer and save on your purchase using Ridaex coupons and offers. get the best Ridaex coupons & offers only on GrabOn. We verify and validate every coupon curated to ensure that you get nothing but the latest and the best deal without any hassle!
Image Courtesy:
GrabOn (YouTube Channel)
Ridaex Information Systems – INDIA (YouTube Channel)