Flipkart has apologized to its customers for the "extreme inconvenience" and "technical glitches" caused by their inadequate preparation and efficiency to source enough products and big deals as per the customer's requirement on Monday.
Flipkart's Big Billion Days happen between 3rd October to 10th October 2021. It is a great opportunity for the sellers and buyers to actively participate and take advantage of it. You can get exclusive deals and discounts of Flipkart big billion day by visiting the GrabOn merchant page. You can avail 70% off on fashion,  80% off on mobile accessories, 90% off on electronics items. There are plenty of popular brands available during the sales season and one can pick according to the choice of interest and budget preferences.
Most people who have ordered their products on Monday starting 8 AM were unable to receive their purchase confirmation and a few were greatly disappointed at "out-of-stock" message and "server error" issues. As a result the irked users have tweeted and posted their angry messages on Flipkart's Facebook page, Twitter and on their individual social networking sites.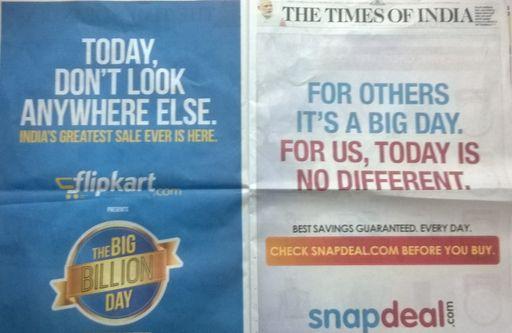 For the last couple of days, this e-commerce giant in India has been spotted everywhere with its promising ads, intimate discounts and jaw-dropping product deals such as selling products starting just at Rs. 1. Snapdeal and other e-tails have also followed the suit, while gunning Flipkart with the real-cheeky statements. However, competitors were not the only ones who were trying to gun for this e-commerce big billion day sale, but the users and customers who got screwed up by Flipkart did so. Undoubtedly, cracking the "Big Day" sale has been a hard nut for Flipkart.
A large number of great sounding-deals have presented an "out-of-stock" message while others got an internal server error. Though the company stated the problems to be normal glitches, it's not in reality. And Tweets of frustrated customers show the brand damage has already done for the Flipkart.
Tweets From Flipkart Users
Flipkart bamboozled on the Big Billion Day sale. As grouchy web users are like to do, exasperated Flipkart buyers and users have stumbled upon social channels to let out their anger and exasperation about their disappointment encountered during Flipkart's BB sale.
Besides the anger showered by the users, there were also a bunch of hilarious memes that perfectly described Flipkart's Big Billion Day sale. We have compiled a few of the funniest memes for you below.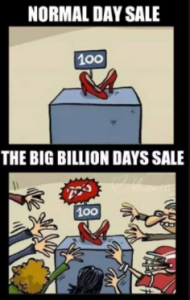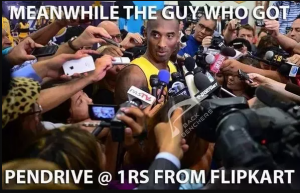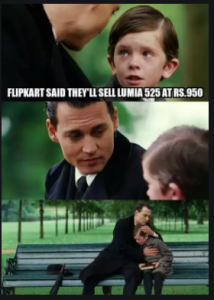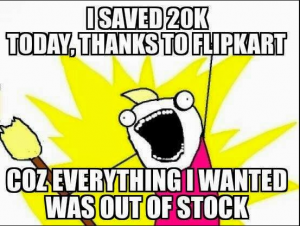 Here are some complaints and online mockery on the eCommerce giant collected from the web during the Big Billion Day Sale 2019. Do have a look at them.
Flipkart or #Flopkart?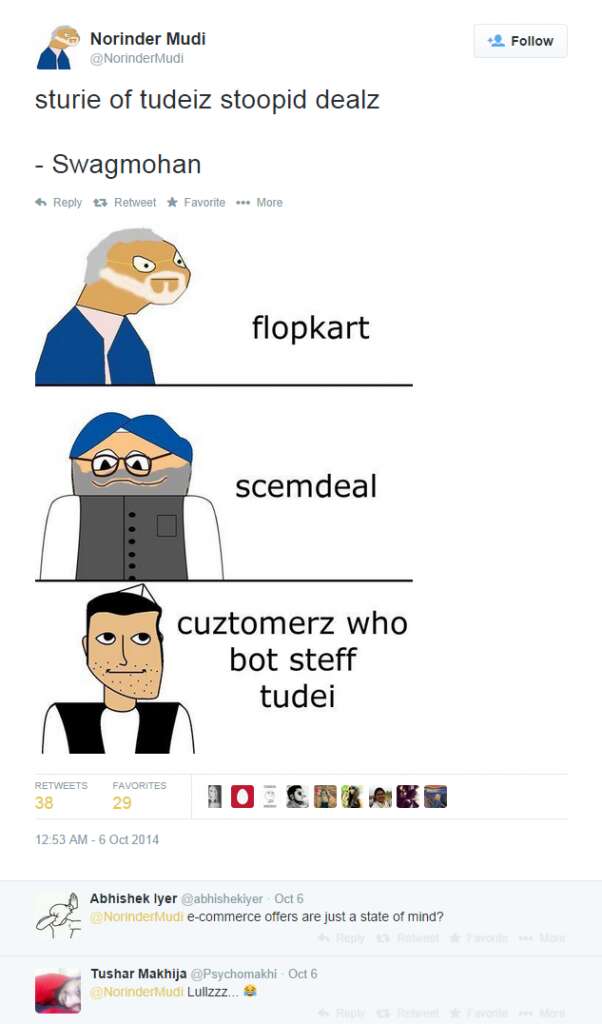 Torn between Samsung tablet or Saridon tablet? LOL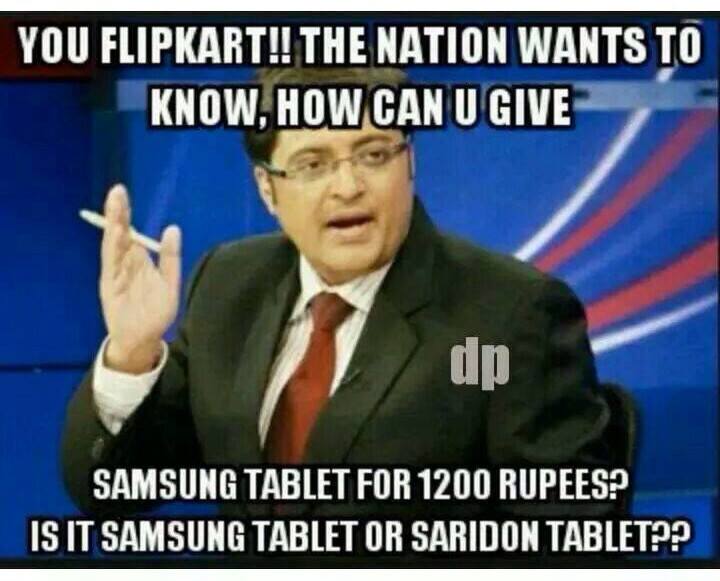 Problems galore at Flipkart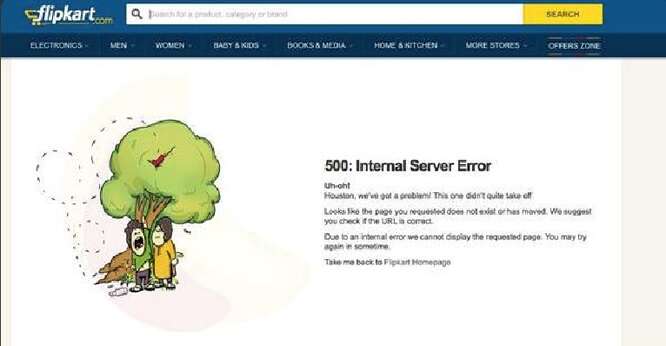 #BIGBILLIONDAY #FlipkartFoolsDay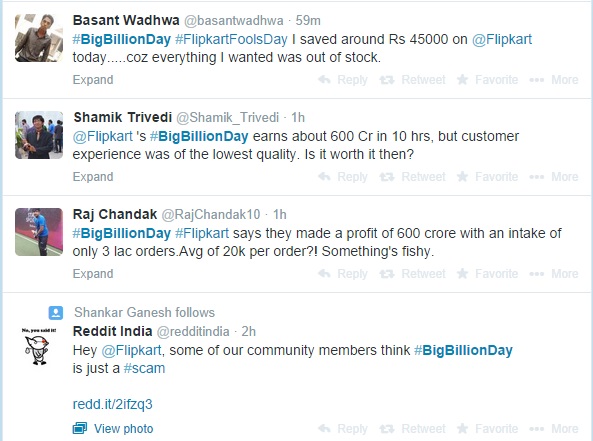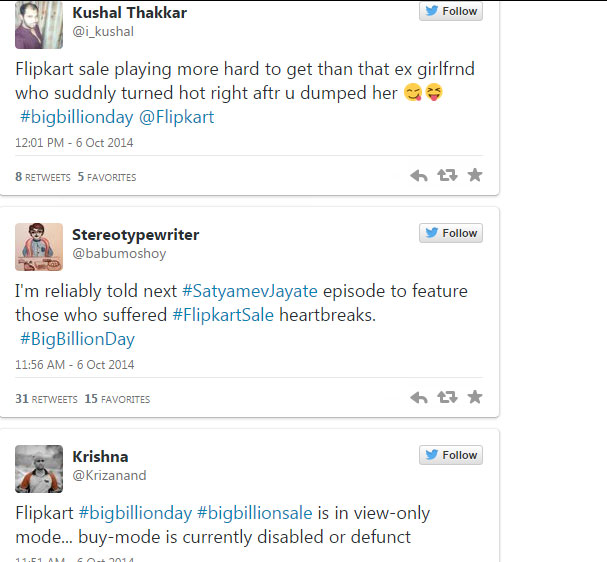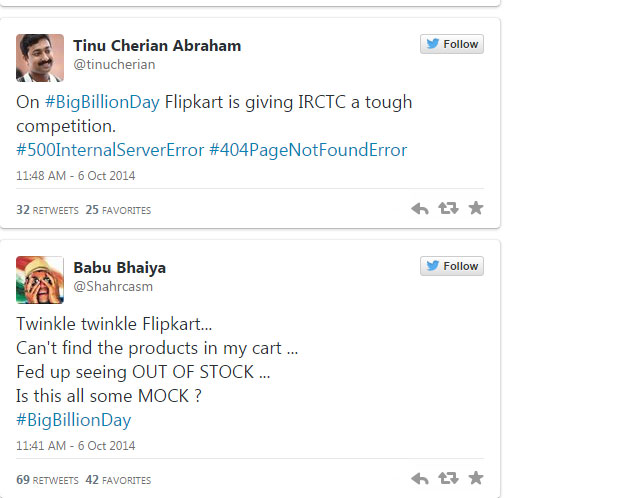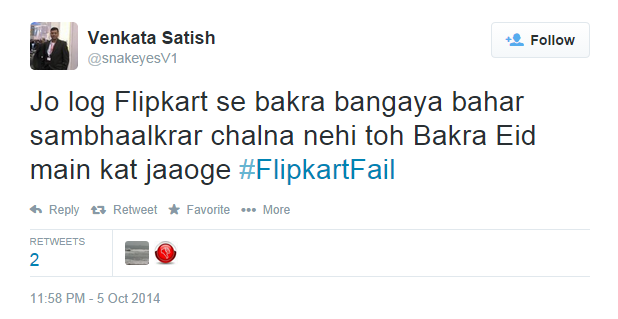 Some Facebook Funny Posts: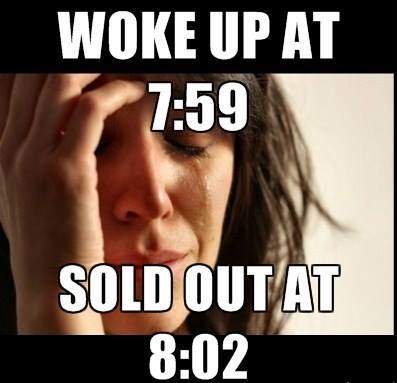 Source: fbcdn.net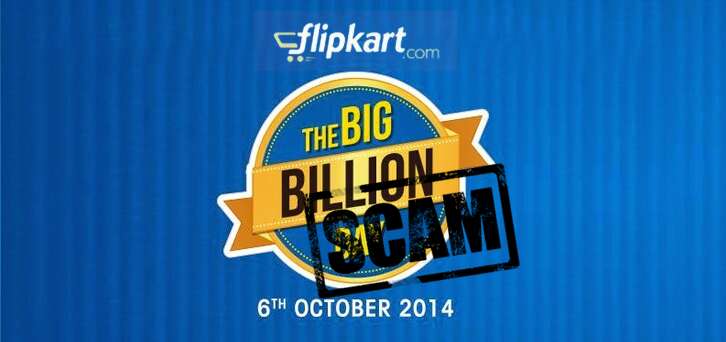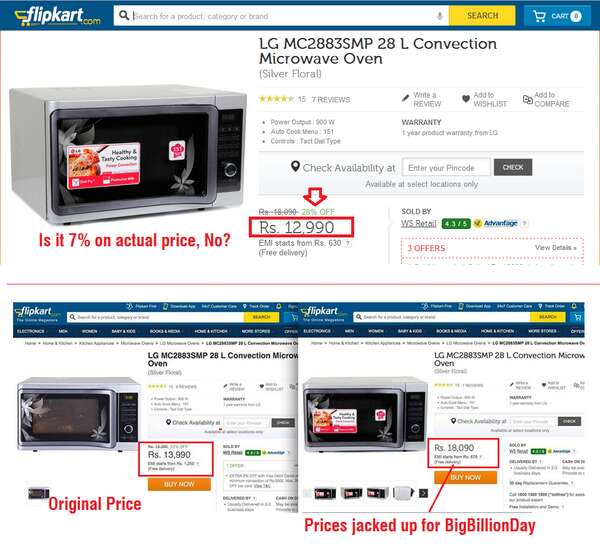 Are you frustrated too with the glitches that have risen while ordering Flipkart's products on its Big day? Okay, tell us why your shopping experience has become a hindrance through the comment section below.
Related Articles:
Nykaa.com Review – Makeup, Beauty, and Health