Collars are often overlooked, but they have a significant impact on men's fashion. They make strong fashion statements and are considered a must-have in every man's wardrobe. They are versatile and can be worn to both formal and informal occasions. Collars not only draw attention to the neck and jawline, but they also improve the overall appearance of your outfit, giving it a sophisticated yet subtle vibe. Today, thanks to significant advancements in men's fashion, we have an enormous variety of collars to try and experiment with. Before we proceed, let us first define what a collar is.
What is a collar?
A collar is an extra flap of cloth sewed around the neckline of a shirt, t-shirt, and many other items, generally with buttons and a front opening. The collar wraps around or frames the neck. The focal point of the garment frequently draws the eye upward to frame the face.
The collar is distinct from other necklines such as reversals and lapels in that it is made of a separate piece of fabric rather than a folded or cut portion of the fabric used for the main body of the garment.
With the advancement of the fashion business, we now have a broad variety of collars. However, selecting the correct collars to match your personality might be difficult, so we've come to your aid.
31 Types Of Collars For Men – Ultimate Guide
So looking for a decent type of collar that matches your taste and enhances your style. In this article, we have discussed the wide range of collars that are available for your ultimate guide.
Essential Shirt Collars
1. Point Collar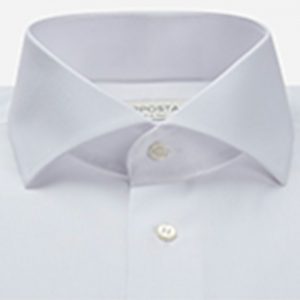 The Point Collar is one of the most common collar styles found in every man's wardrobe. It is also a very versatile collar that may be used with any outfit on any occasion. Forward point collars and straight point collars are other names for point collars. When buttoned, the spacing between the two collar points is narrower, creating a small enclosure for a tie knot. The Point collar has a collar height of 1-2 inches and a collar point length of 2-3 inches. Point collars are typically found on formal and semi-formal shirts.
The point collar is most suited for men who have a wide round face, but it flatters most facial shapes and sizes. They are readily available in a variety of colors and sizes and can be found on a variety of garments such as shirts, polo t-shirts, and so on. Point collar garments are available at every retail shop or on your preferred e-commerce platform.
Point Collar – Style Tips
You can wear a point collar attached shirt as a stand-alone with a pair of jeans for a more laid-back and casual look.
A point collar works best in medium stiffness. It is an ideal formal wear that is perfect for office meetings and it goes beautifully with a tie.
2. Button-Down Collar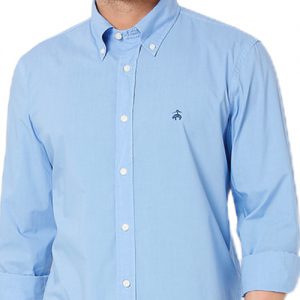 Button-down collars are similar to point collars, with the exception of little buttons at the collar points. The sole distinction between the button-down and other collars is the rigidity of the collar. Shirts with button-down collars are the most common.
The button-down collar stands strong and frames your face properly; it also looks neater, especially when worn tucked. This collar garment is undeniably a must-have in every man's wardrobe.
Button-Down Collar – Style Tips
Usually, the button-down collar is more informal but when you pair it up with a suit and a tie, it offers a clashing level of formality.
Wear a button-down collared shirt with jeans and chinos and a textured cotton wool tie for a more casual look.
3. Spread Collar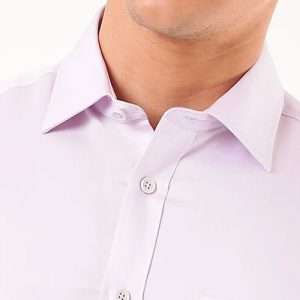 The Spread collar has a wider collar point that is angled outwards the sleeves instead of pointing down like a Point collar. It is a popular collar characterized by horizontal, angular points and is considered a formal type of collar.
A spread collar usually suits men with slim or long faces. It is an ideal type of collar for those who wear ties as the spread of this collar allows more room for a wider knot due to the extra space between the collar point.
Spared Collar – Style Tips
For a smart casual look wear your spread collar shirt with a leather jacket with boots. It can even be worn as a stand-alone.
You can even wear a spread collar garment and can layer a sweater over it with denim for a semi-formal look.
For a business/formal look wear a perfectly creased spread collar shirt with tailored trousers and compliment it with a pair of loafers.
Sartorial Shirt Collars
1. Cutaway Collar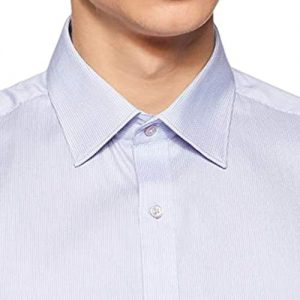 The Cutaway collar comes with a wider gap between the collar points than the Spread collar. It is the most usual collar type, with the tips cut away, facing toward the shoulders rather than pointing down.
The cutaway collar is a contemporary take on traditional collar styles. It can be worn with or without a tie and is ideal for the workplace. However, with a tie, it will look amazing because the objective of the large space is to comfortably lay the tie knot. You can also get your favorite cutaway collar clothing from a variety of e-commerce platforms or any retail garment store.
Cutaway Collar – Style Tips
Though it is considered a typical formal collar, you can still create your own casual look by wearing it with skinny blue denim and sneakers, leaving a few buttons open.
You can create a lightweight summer perfect attire by pairing it up with a pair of chinos and cargo trousers. You can even use this combination for business-casual flair.
2. Tab Collar
Tab Collar is another endangered type of collar nowadays. This collar type comes with a small tab extent inwards from under the point of each leaf, one of which has a button and the other a buttonhole. The close point is that the snap gives your shirt a neat and polished appearance.
Tab collar garments are intended to be worn behind the tie, this design keeps the collar points and tie in place and lifts the tie knot to create an elegant drape at the top of the tie. One thumb rule for tab collars is they should always be worn with a neck tie, bow tie, or ascot. From this, you might have understood this fall under typical formal wear.
Tab Collar – Style Tips
It pairs well with a collared dress shirt and works best for formal occasions. If you are looking for a classy look, this is the type of collar to go for.
Tab collar garments are considered luxury and elite wear that is perfect for high-rise events, weddings, or business meetings. Create a dashing look by layering a blazer over the tab collar shirt with a nicely pressed tie, complete your look by adding a pair of well-polished shoes and you are good to go.
3. Eyelet / Pinned Collar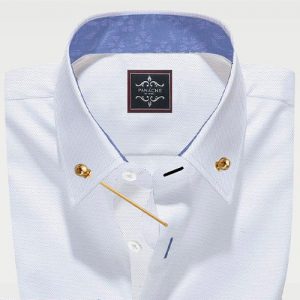 This is a posh, stylish collar type and is one of many collar styles available for gentlemen for special occasions. The things that make the pinned collar different from all other styles are the collar pin, clips, and bars that are attached at the collar ends. Which holds the two ends of the collar together and passes underneath the knot of a necktie.
The pinned collar is designed to push your tie knot forward and help it stand still. This type of collar is ideal for weddings, parties, and even business meetings and should be worn with a tie for an elevated look. In addition, the pin will prop up the knot of the necktie which makes the tie look prominent.
Pinned Collar – Style Tips
Wear your favorite pinned collar garment with tailored-fit trousers with formal shoes for a go-to business casual look.
For a sophisticated look, you can even pair it with your favorite blazer.
4. Club Collar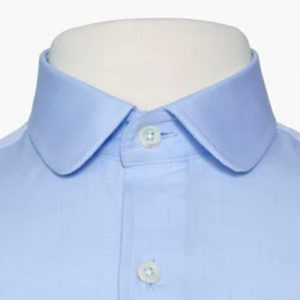 The Club Collar, often known as an Eton collar, has a small spread and a vintage appearance. The club collar is similar to any other collar, with the exception that the collar's two ends are spherical rather than pointed. The rounded collar points provide a distinct design, making it one of the most flexible pieces that can be worn for any occasion.
Club-collared shirts are available in all sizes and may be found on prominent platforms like Arrow, Louis Phillipe, Raymond, and others. And if you're looking for some discounts to make the ultimate style statement, there are a variety of fashion coupons accessible online that will save you a lot of money when you shop online. So go ahead and check them out.
Club Collar – Style Tips
It looks great paired with a jacket and a slim tie or worn open for a more casual look.
Layer it up with a blazer, plus a tie, or without for a formal look. It is best worn with simply patterned ties, thinly knotted.
5. Band/Mandarin Collar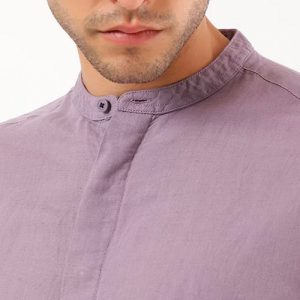 Mandarin Collar, also known as the Chinese collar or the Mao collar, is a basic band or fabric that goes around the neck with no folds or turnover and is usually two to five centimeters in height.
In other terms, a band collar encircles the neck without a full turndown or collared cape. Buttoned to the top seems more refined and classier, but leaving a few buttons undone gives off breezy and casual emotions.
One thumb rule for a band collar it should be worn without a tie and will look more attractive to people with long-neck. Band collars are usually considered informal or casual wear. It is generally worn with an unbuttoned top button for casualness and comfort. It is one of the most generally available collars; you may purchase your favorite band collar items from many e-commerce platforms such as Flipkart, Amazon, Myntra, and others. Band collars can also be found on a variety of clothes such as band collar shirts, band collar t-shirts, and so on.
Mandarin Collar – Style Tips
With its low profile and unfused construction, it is an excellent choice for casual denim and chambrays.
You can even dare to wear it under a blazer or even a suit if you can really pull it off. Can try a light blue mandarin collar shirt untucked with a blazer on top for a casual party-ready look.
For a decent formal look, you can wear a striped mandarin collar shirt tucked with chinos with a stylish belt.
Also Read: Different Types of Shirts For Men
Unusual Shirt Collars
1. One Piece Collar
A One-piece Collar is made of a single piece of fabric that extends as a placket through the front body. It is made from the same material as the shirt placket, which supports it and allows it to stand upright. Because the fabric support is cut and sewed, the collar may stand on its own.
Usually, the shirt collar is constructed separately from the rest of the shirt. One-piece collar shirts are rare to find since it requires great tailoring skills to make, hence if you are looking for a one-piece collar then find yourself an experienced and skilled tailor or designer
One-Piece Collar – Style Tips
For a casual look, you can wear it unbuttoned and let the collar stand on its own for a relaxed style.
Wear a light blue one-piece collar shirt and pair it with denim or chinos and a pair of loafers.
2. Camp Collar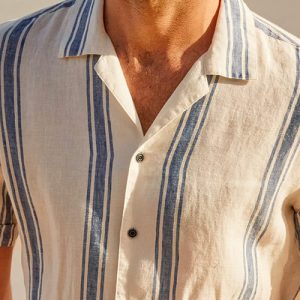 The camp collar, often known as the pyjama collar, is a sophisticated yet basic collar. This type of collar has a notched, soft, and unstructured camp collar for a casual look.
Usually, camp collar garments are short sleeves characterized by an open unstructured lay flat collar that creates a lower cut V neck and also defined V neck with a straight bottom hem It is specially designed to be worn with pajamas but it is also worn as casual wear.
Pyjama Collar – Style Tips
For a casual chilled look, you can wear it with jeans, shorts, or even trousers. The key? Whatever the bottom wear is, keep it simple, especially when you are wearing a bold camp collar shirt.
For a bold look, you can even dress up a camp collar shirt by wearing it with a suit, or pair it with a pair of canvas sneakers.
Elevate your camp collar with shorts and with a pair of white sneakers for a holiday look.
3. Square Collar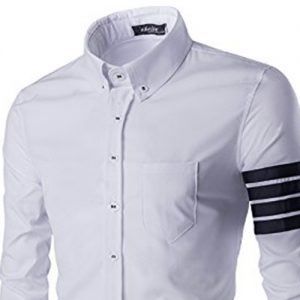 Square Collars, a style of collar that was popular among men's shirts during the twentieth century, are rare today. It is closely related to the Club collar, but with a very minimal spread giving you a sleeker look.
The collar leaves are modest in size and are closely spaced, hence their name, which refers to their squared-off shape. They are appropriate for casual occasions but should not be worn with a tie. Square collars are one of the unique types of collars that can be detached from the garment whenever you want and can be reattached.
Square Collar – Style Tips
Create a formal look by wearing it with a pair of tailored trousers with formal shoes, or complement it with your favorite blazer.
Even stand-alone square-collared clothing can be worn with a pair of blue jeans for a semi-formal appearance.
4. Wing Collar
The Wing Collar, as the name implies, is a standing collar with the points forced to stick out, like wings. Wing collars are among the most stylish collar styles for guys. This collar, also known as a wingtip or a winged collar, is stylish and eye-catching because it features a stiff short collar with winged points that stand up and point horizontally.
Wing collars are a more formal sort of collar that can be worn to weddings, meetings, and other formal occasions. Because it cannot be worn alone, the wing collar is best paired with a bow tie or casual tie. Wing collars are often only found on shirts. and is mostly white. You can purchase your selected size wing collar shirts from many e-commerce sites such as Amazon, Flipkart, Myntra, Lime Road, and many others.
Wing Collar – Style Tips
Wear a wing collar tuxedo shirt with a blazer, tailored pants, and a must-have tie with formal shoes for an ultimate formal yet casual fit appearance for weddings and high-profile dinners and parties.
You can layer a wing collar shirt with a long trench with jeans if you would like to go for a modern style.
5. Nehru Collar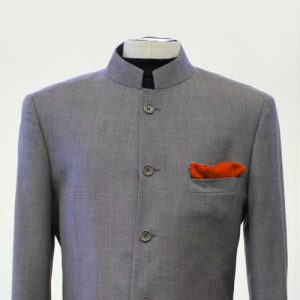 Inspired by the former and the very first Prime minister of Independent India, the Nehru collar has been resurrected to bring traditionality to our wardrobes. This type of collar has round edges but at the same time, but at the same time stands straight by not folding or bending.
Many top brands have fused Nehru Collars with different apparel, such as shirts, jackets, and more. After the styling is done perfectly, you will have the traditional look that can also resonate with new fashion. Some of the brands that have culminated in these collars are Darzi, Manyavar, Blackberrys, and more.
Nehru Collar – Style Tips
If your shirt with Nehru Collar is printed then the best way to personify your style is by fusing it with the classic Denim that you must already have in your wardrobe.
And if only a shirt with Nehru Collar doesn't give you the look that you have in your mind then you must try adding layers to your fashion. One can add light jackets, sweaters, or bomber jackets to go bold!
6. Grandad Collar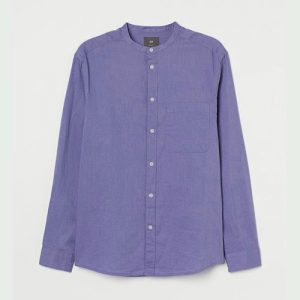 Wondering what is the difference between Grandad, Mandarin, and Band Collar? Well, the answer is quite simple. Grandad Collar is something that is considered vintage formal. The reason behind associating this collar with the word, 'grandad' is that this type of collar was usually worn by the eldest one in the family.
The shirt that is fused with the Grandad Collar is considered a collarless shirt as the ends of both sides does not meet when buttoned up. This collar was resurrected in recent years as it brings the comfort around the neck that one needs while relaxing.
 Grandad Collar Style Tips
To go with something casual, you can try your favorite Grandad shirt with Chinos, and can also add layers to go one step beyond.
Want to do something different when it comes to fashion? Try out The Grandad collar shirt with a loose tie, and loose pants, then worry not about how you will look in photos.
7. Cuban Collar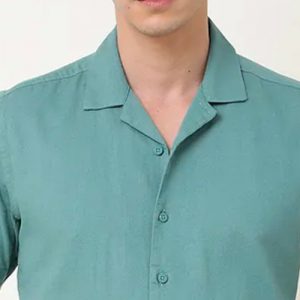 Cuban Collars are one of the most well-liked types of collars, predominantly found on Cuban-styled shirts, or the Revere collar shirts. This type of collar features an open, notch lapel-like collar, and a boxy hem. It provides a casual smart look that has proven to be flattering on all body shapes by broadening your upper body and running down your sides.
This smart-casual collar is perfect to wear in warmer weather because of its lightweight, breathable fabric. The versatile nature of this collar makes it suitable to wear with any outfit be it with denim, a blazer, or with shorts. This type of collar typically comes in informal designs that give the wearer a relaxed and pleasant vibe.
Cuban Collar – Style Tips
The Cuban collar is a great standalone piece but goes extremely well when paired up with a blazer for a business casual look.
You can even go for a relaxed look by wearing a Cuban collar garment with a pair of skinny denim.
8. Hoodie Collar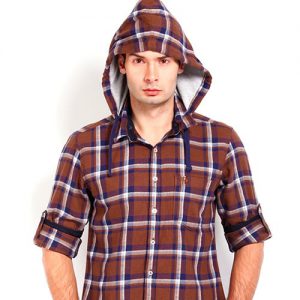 A raised collar with an extension that covers the wearer's head and full neck is known as a hoodie collar. This collar design is offered on hoodies and is suitable for everyday activities, workouts, and cold days.
Even the drawstring on this collar may be adjusted to make it fit more snugly or looser. The greatest collar style for a more relaxed appearance that may be worn slack or tight is a hoodie collar.
Hoodie Collar – Style Tips
Hoodie collars are undoubtedly great for informal wear and can be parried with denim jeans with funky sneakers.
You can even create a decent classy look by wearing it with chinos.
9. Semi Cutaway Collar
As the name implies, this collar falls somewhere between our traditional and cutaway collars. Men usually prefer the semi-cutaway collar on their business casual shirts since it is so easy to dress up or down.
It is a simpler form than a conventional collar and is ideal for men with long or narrow features, and is more of a standard formal shirt collar.
Semi Cutaway Collar – Style Tips
For a decent formal look, layer it up with a blazer with ironed trousers, and a pair of formal shoes.
For a semi-formal or casual look, try semi cutaway collar shirt with denim jeans untucked with some boots.
10. Hidden Button-Down Collar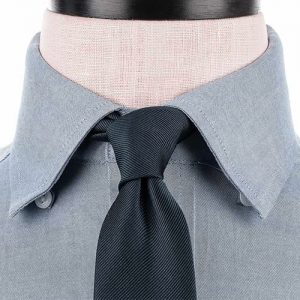 As the name suggests, the buttons and buttonholes are hidden under the collar. Hidden button collars are essentially the same as a button-down collar, except the buttons that fasten the points of the collar to the shirts are hidden beneath the fabric. This gives the collar support to stay in place and creates a neater and more polished look.
This is perfect for formal wear and can be worn tucked or untucked, or with or without a tie. However, with a tie, it projects a neat and tight look as the collar is held down around the tie. You can wear the collar open and the collar points will be buttoned into position so the collar sits up high and won't flop out of place.
Hidden Button-Down Collar – Style Tips
The hidden button-down collar is perfect for the office. You can style it with a pair of tailored trousers.
Hidden button garments are versatile and can be worn in both formal and informal events. So, layer your hidden button shirt over a jacket with blue denim for a funky casual look.
11. Detachable Collar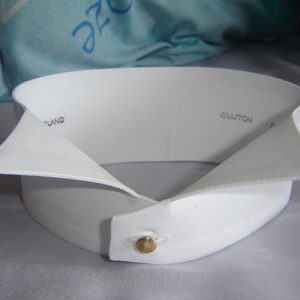 Invented in the year 1827, the detachable collars are the most visible parts of shirts during the 19th century. As the name suggests, these collars can be separated from the rest of the shirt. The funny fact behind inventing this collar is to avoid huge amounts of laundry, as the collars are certainly most likely to get dirty.
With the detachable collars, you can de-attach it from your garment and can wash it. You don't have to wash the entire garment. These collars were excessively starched and shaped in many different ways. It is a versatile element that can be worn with shirts, neck t-shirts, polo t-shirts, and any things that you want.
Detachable Collar> – Style Tips
Detachable collars are versatile so they can be worn as both formal and informal wear. For a business formal look, you can attach the collar to your plain shirt and layer it up with a blazer to complete your look.
You can even attach this collar to your t-shirt, especially a polo t-shirt for a classy casual look.
 Also Read: Best T-Shirt Brands In India
12. Convertible Collar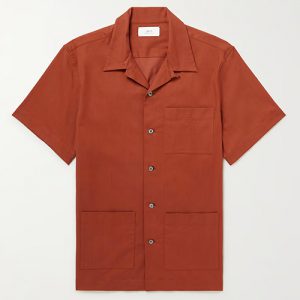 A convertible collar is a completely different type of collar. The support is built-in rather than a separate pattern piece, distinguishing it from a standard collar. As a result, convertible collars are easier to put together and appear more relaxed.
This sort of collar is commonly found on apparel with front openings and is available in two styles: open and closed. Convertible collars are seen on the majority of coats, jackets, camp-style shirts, shackets, and other clothing items.
Convertible collars are attached to the garment neckline, and the collar facing, which incorporates the raw edges of the material during the sewing process, ensures that the garment looks good whichever way the collar is being worn. They come in various lengths, shapes, and widths.
Convertible Collar – Style Tips
For men, a convertible collar shirt is an excellent semi-formal choice. You can wear it to both work and parties by pairing it with denim jeans with boots to complete your party look.
It is more comfortable than the conventional high-collar. Though it can be worn with a fully formal ensemble, by pairing it with a blazer.
13. Shawl Collar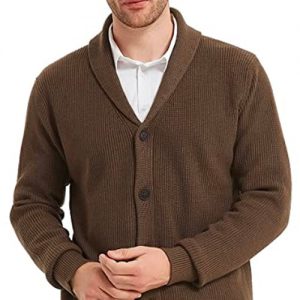 A shawl collar is essentially a lapel and collar put together. The undercollar is sewn into the front of the garment as one piece, and the center back seam connects the two sections of the collar. It is a turned-over collar of a garment that combines with lapels forming an unbroken curving line. The lack of peaks or notches makes shawl lapels identifiable. Instead, they are a continuous shawl of fabric wrapped around a jacket collar.
In other words, it is usually a rounded collar forming a V neckline that extends over the chest and tapers near the waist. Generally, shawl collars are seen as one of the most formal lapel styles because it is used almost exclusively for tuxedo and formal dinner jackets.
Shawl Collar – Style Tips
For a classic look, layer your shawl collar over a t-shirt and go for it with a pair of chinos or trousers and you are ready to rock.
Wear a collared shirt underneath your shawl collar for an ideal formal look. For those wondering what are some of the best shirting options for a perfect match, then our list of best shirt brands for men that also covers some information about a few collar types is a must-read.
14. Turtle collar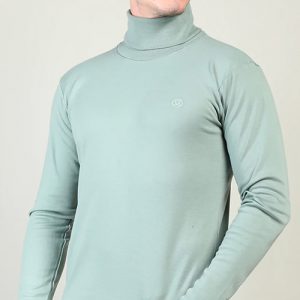 Turtle Neck Collars are highly fashionable and if you are a fashion buff you should have turtle neck garments in your wardrobe. A turtle neck is a high close fitting turnover collar. In other words, it is a high-collar sweater that is folded over itself to create a double layer at the wearer's neck. Usually, a turtle neck will have a slim fit to the body and is constructed so that the folded neck portion is finished in a ribbed knit in contrast to the body's solid knit.
Turtle neck t-shirts are soft, stretchy, and versatile garments. It is considered a unisex garment that can be worn for both formal and informal events. It can be worn on its own or as the base layer for the rest of your outfit. The woolen fabric makes it a perfect winter garment.
Turtle Neck – Style Tips
You can layer a turtle neck as an undershirt for overcoats and jackets. It can also be a replacement for your casual t-shirt or button-down.
It is always appealing to wear a white turtle neck, pair it up with a cream suede jacket as an overcoat, and finish off the style with black boots.
15. Two-Button Collar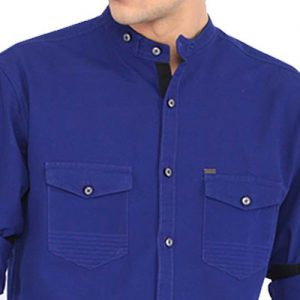 Two-button collars are just like any other type of collar with a fraction of difference just as the name says. This is the tallest of all collars with an average height of 4.6 cm. It comes with a double button which helps carry the collar when you button it up but also would look great when worn unbuttoned. It is recommended for men with a long neck as it helps offset the neck and better frame the face.
This type of collared shirt is usually, worn or must be worn with a tie, but in other cases, the stiffness of this collar helps to retain its shape if a tie is not worn. Two buttons are quite rare and it would be challenging to find the right fit. So, it would be better if you would get it stitched by a professional tailor for a perfect fit.
Two-Button Collar – Style Tips
As it falls under the formal category, pairing it up with tailored-fit trousers with a blazer and with a pair of formal shoes, for a business casual look works well.
You can even try wearing it stand-alone with a tie complementing with cotton jeans or typical trousers for a typical office-ready look.
16. Collarless
By the name, you can guess what this type of collar means. Here, the apparel doesn't have a collar. If wearing a tie isn't your style and a collar is something that irritates you as you want a free flow of air on your neck, then collarless shirts are something you must try! Over the years, people have started to recognize collarless shirts formal as well as one can easily go formal with the solid look that it gives to the wearer.
Some of the apparel that comes as collarless are shirts, jackets, blazers, full-sleeve t-shirts, and more.
 Collarless Style Tips
Jackets add flare to almost all the outfits that are out there. And we all know that collars are sometimes the barrier that disrupts the uniformity of dresses, if collarless shirts are added to this layer, then rest assured that you are going to have a perfect look.
Which outfit is more elegant if not a suit? None! If collarless are worn inside the suits, then the magnitude of look and comfort is doubled instantly!
17. Clergy Collar
Started wearing a long time ago, Clergy Collars are still something that will never go old fashioned. Initially, this type of collar was only worn by the clergy and the high priests. It is also known as the 'Roman Collar'.
This collar is mostly white in color as the priests don't wear colors that are flamboyant. In earlier times, it used to be made with cotton or linen but nowadays it is made up of plastic to maintain the structure of the shirt.
Clergy Collar Style Tips
Clergy collars can always make you go an extra mile ahead if worn with a black suit. This style is good if you want to look formal while also having a unique look.
This collar can also go with a plain white half-shirt to get going to the arrangements of any function or other events.
Things To Consider While Choosing The Right Collar Style
It is very important to Choose the appropriate garment and type of collar to complete your attire. But confused about how you should choose the best collar for yourself. In order to assist you in selecting the best choice, we've put together a list of factors to take care of while choosing a collar.
Collar Stiffness –The stiffness of a collar, among many other factors, makes a significant effect. Today, a stiff collar is more appropriate for a formal setting. A relaxed shirt collar style should possess a softer, more laid-back vibe.
Collar Height – Collar height is the measurement of how high a collar sits on your neck from the fold to the tip. Higher-height collars have a formal and menacing appearance and lesser-height collars are for informal events. So, select as per your taste and requirement.
Collar Size – A collar size can assist you to determine which sort of men's shirt collar will best suit your body shape. Broad collar sizes are preferable for persons with round faces or large features because they will balance the entire outfit and vice versa for small and narrow faces.
18. Notch Collar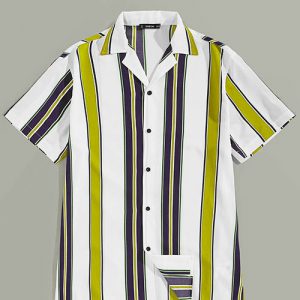 Notch Collar is something that we see every day and everywhere without even realizing it. It is worn by everyone from lawyers to doctors and whatnot. To give you a simple gist of what Notch Collar is and what it looks like, just look at any typical blazer or doctor's apron.
This type of collar can easily be featured in both men's and women's apparel such as jackets, coats, shirts, and various other apparel. The V-shaped notch collar is mostly worn in formal settings whereas the other types like the U-shaped collar are considered informal or casual wear.
Notch Collar Style Tips
Notch Collars go well with jeans that are dark in color, especially Denim ones. The jeans must not be torn, as untorn bottoms give a more sophisticated look if Notch Collar is featured.
Notch Collar also gives you charisma if worn with Chinos. This combination gives you a look that plays between a formal and casual look.
19. Lapel Collar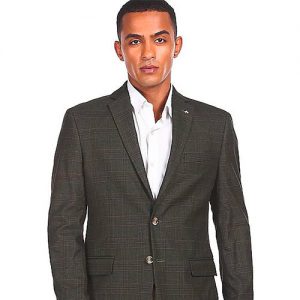 Lapel Collar is usually seen in formal formats such as suits, coats, and tuxedos, because of their layering pattern that resonates with the wearer's overall looks. When it comes to Lapel Collar, you have three options to choose from and decide your look, that are Peak Lapel, Notch Lapel, and The Shawl Lapel.
From just a quick look, all three of these Lapel Collars look similar, but after a thorough scan, you can spot the minor differences. Peak Lapel Collar has edges that point toward the shoulders, whereas Shawl Lapel Collar has curved and round corners, which gives a different style altogether.
Lapel Collar Style Tips
Dressing according to the occasion is crucial, so if you want to look formal prefer Shawl Lapel as it gives a peculiar and more formal than the other two Lapel Collars.
If you are a thin person, wear suits with thin lapels or otherwise, lapels can ruin the style that you wanted.
20. Peter Pan Collar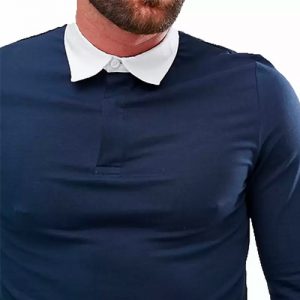 Inspired by Maude Adam's costume in his role as Peter Pan, this collar has managed to stay in the spotlight since then. This collar is flat and touches the torso, not lifted a bit, and has round edges. It is believed to be one of the most comfortable collars that have now become a signature in most of the uniforms and kids' wear around the world.
This collar is not bounded to simple tops and generic upper wear, it has been implemented in many other types such as sweaters, sleeveless tops, blouses, and more. In recent years, a new fashion trend of making detachable Peter Pan Collar has also amplified its usage in dresses that goes with your mood and the events.
Peter Pan Collar Style Tips
A Peter Pan Collar styled sweater can really glorify with slim-fit denim jeans and high boots.
When implemented on one-piece dresses, this collar-type can make any outfit, eye candy for many.
21. Funnel Collar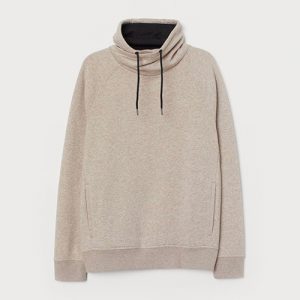 Funnel Collar is a special type of neckline. It stands upright close to the neck, sewn directly with the torso, and not an additional collar. Unlike some collars out there, the Funnel Collar will provide an all-encompassing look that covers the entire neck nicely. Not just merely a partial covering or fragmentary coverage of your ensconced style.
This trendy piece of apparel offers an aquatic sensation around your lovely neck, impressing admirers. Putting on a Funnel Collar exudes confidence and outstands all others with minimal effort.
Funnel Collar was really admired by the wearers because it protects from cold winds and dust that can be a real headache for many. These days, the Funnel collar can be seen featured in jackets, coats, shirts, sweaters, and more. Different fabrics are used according to the user's needs and the seasons that the wearer decides to wear them.
Funnel Neck Style Tips
A Funnel Collar hoodie can be a nice touch to your not-so-tight chinos or other bottom wear.
For females, a Funnel Collar sweater can go really well with flared jeans. This combination can be quite peculiar as well as beautiful if the colors are matched.
22. Pleat Collar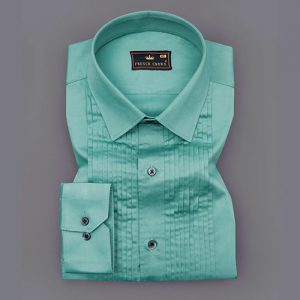 Ever wondered what those tailored foldings are, that end up looking like an Accordion in one section or maybe, throughout the shirt? To put it simply, those foldings are called Pleats.
These pleats give a different texture to the shirts and the whole attire through their unique feel and look that comes with their shape and size.
Some of the most common Pleats are Accordion, Box, Kick, Rolled, and Forward Pleats. The Pleats are made in two ways, i.e. Pleats that are created by ironing and tailoring them for a more edgy look or can be stitched without ironing to give a more fluid look.
Pleat Collar Style Tips
A shirt with Pleat can be worn inside a Tuxedo. This combo can end up giving you a peculiar look that can make you stand out from the rest.
The Bottomwear that can go with your favorite Pleated shirt is none other than formal pants. With this look, you can be the center of the topic on any occasion.
23. Laydown Collar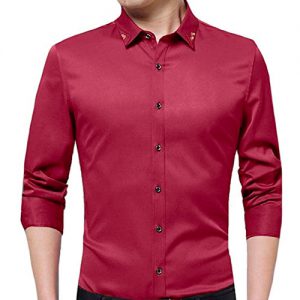 Laydown collars are one of the most popular types of collars used on men's dress shirts. These collars have a flat, spread layout that reaches from the bottom of the neck and along both sides of the shirt.
Unlike more classic pointed collars, laydown collars typically feature a straight line across their tips which gives them a more casual look. This makes them perfect for wearing with formal attire or a dressed-down ensemble.
The collar is made of stiffer fabrics such as cotton, linen, and twill, so they are relatively easy to maintain and keep looking sharp despite repeated wearing. Laydown collars also come in different heights to accommodate all neck sizes and provide varying degrees of style.
Laydown Collar Style Tips
Laydown collars are some of the most versatile collars available, and there are plenty of ways to make them work for any style. Consider pairing a laydown collar shirt with a dark suit for an evening out or wear it unbuttoned with jeans and a blazer for a casual look.
You can also pair a laydown collar shirt with a complementary necktie for a more formal look. For an even bolder style, consider wearing a patterned shirt with a bright-colored tie to add color and contrast
Conclusion
Collars add a formal touch to any outfit, nowadays garments with collars are also worn at informal events too. Collars are an important part of a garment because they serve as the frame for your face. It doesn't matter if you are fashion-conscious or a business professional, you should have collared garments in your wardrobe. For you to make the job easy, we have curated the above list of the best collar types that might help you find your suitable collar type. We hope you enjoy reading this article and we truly appreciate your comments and feedback on it.
FAQs
1. Which is the best comfortable collar for men?
Well, it completely depends from person to person on what they are comfortable with. But broadly collars like Point Collar, Spear Collars, Cuban collars, Tab collars, and Cutaway collars are some of the most comfortable yet versatile collars for men.
2. Which is the most widely worn collar for men?
Well, every collar is specially designed for different purposes and for different occasions. But collars like Point collars, Spear collars, Band collars, club collars, Cuban collars, and square collars are widely used that you can be wearing every day. Unlike wing collars, pinned collars are specially meant to wear on special occasions.
3. Why is it important for men to wear collared garments?
Collars are the most defining aspect for men. Apart from a high level of comfort, the collared garments give the feeling of smartness and professionalism, which is enough to boats your hike your confidence. The collar frames the neck area of the body and sometimes plays an important by deciding if the collar type is suitable or not.
4. Which is the most premium collar type?
There are some collars that have been designed and customized for different occasions. Like Wing -tip collars, pinned collars, piece collars, Hidden button collars, tab collars, shawl collars, and turtle collars are some of the premium category collars.
5. Which is the best collar for winter?
We layer up so many garments in winter to keep ourselves warm. Hence you can try a Turtle collar, shawl collar, and hoodie collar which are usually available in warm fabric, and a perfect winter perfect collar.