The one piece of clothing that can add an energetic vibe to your outfit is a jacket.
On any day, during any season, a jacket is that one true apparel from your closet that can help you carry a sustainable fashionable look.
What's best is that they are unisex and go well on anyone, irrespective of their age and gender.
But what makes them so appealing? Is it their practicality or the fashion statement it makes? Jackets, undoubtedly, offer both.
They can protect us from the cold weather, harsh winds, or even rain, while also following the latest fashion trends.
But with the plethora of options out there one is bound to get confused.
Hence for you to make the right choice while buying one, we bring you a well-curated list of different types of jackets available on the market along with their key features and the occasions they are best suited for.
Hop on with us on this ride to discover the world of jackets.
Types of Jackets
Whether for style or comfort, jackets are an essential part of any wardrobe. Each style has its own unique features – think leather jackets for edgy urban looks and puffer jackets for effortless outdoor styles. In this article, you'll find all you need to know about the different types of jackets tailored for men and women. Spice up your wardrobe this season with stylish apparel that takes inspiration straight out from the fashion world runway. Read further along to learn more about what's trendy and seasonal when it comes to jacket styles, so you can stay warm while bringing glamour every day of the week.
1. Bomber Jacket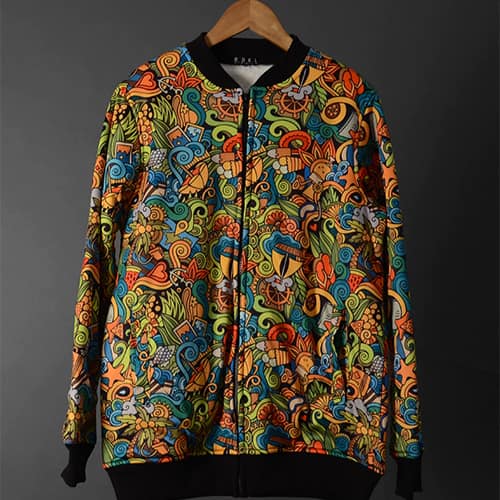 The punk movement embraced the bomber jacket, and soon it was adopted by the masses as mainstream fashion.
Today, the bomber jacket continues to evolve with designers experimenting with various fabrics, colours, patterns and styles.
The bomber jacket can be styled in many ways.
Style Tip
Take a classic pair of blue jeans out of your closet and complete the look with a pair of sneakers and a T-shirt. Or wear it with dress pants, a button-up shirt and shoes for a more formal look.
Highlights:
The jacket has ribbed cuffs and hem that provides comfort.
The zippered pockets of a bomber jacket add practicality to it.
It has a durable construction that contributes to its longevity.
The quilted lining that comes with these jackets gives warmth to the wearer.
2. Denim Jacket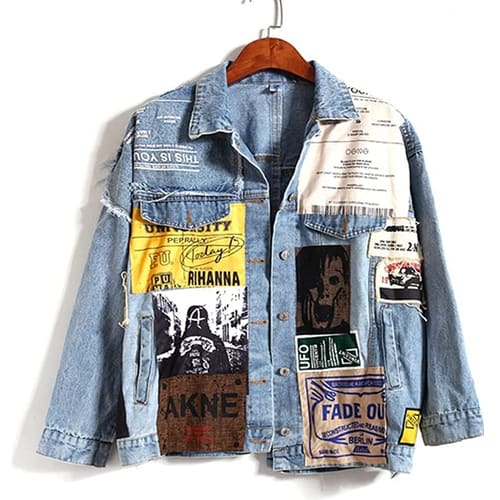 Originally considered as a type of workwear, denim jackets have now become a casual fashion statement for both men and women.
The intricate attention to detail and impeccable finishes ensure that this item can withstand the test of time.
The jacket's versatility allows it to be paired with various outfits.
Style Tip
Show off your classic denim look by layering it over a basic T-shirt and a pair of jeans.
Highlights:
Its structured design gives off a rugged look while also providing warmth and ease.
Made from sturdy cotton material, a denim jacket can withstand rough usage and last for years.
The jacket often features detailed topstitching, including chest pockets and metal fasteners, giving it a unique and stylish look.
Their timeless design makes them a classic piece of fashion apparel that never goes out of style.
3. Parka Jacket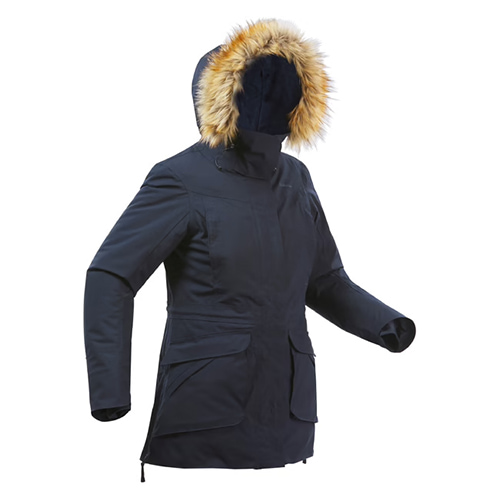 Parka jackets, originally worn by the Inuit people of the Arctic, have become a popular type of apparel worldwide.
They are typically made with waterproof or water-resistant materials and have insulation to protect against cold weather.
They complement any outfit.
Style Tip
Rock the streets by wearing them with jeans and cool footwear or dress them up with turtlenecks and slacks for a more formal look.
Highlights:
Parka jackets are designed with insulation which makes them a perfect warmth and comfort giver in cold weather conditions.
They come with a hood that provides extra protection from wind and snow.
Parka jackets are typically made with water-resistant materials, which makes them perfect for outdoor activities.
Multiple pockets give ample storage for personal items such as phones, wallets, and keys.
4. Trench Coat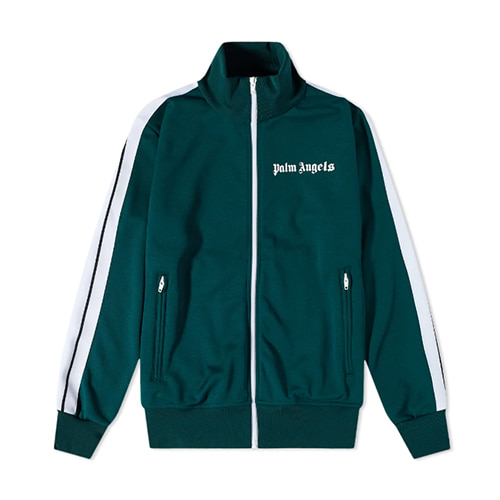 Trench coats are made from various fabrics, including wool, polyester, and cotton blends.
They are also seen in different styles, such as single-breasted, cropped, and oversized.
Their design makes them suitable for both casual as well as formal occasions.
Style Tip
Don them with your favourite pair of jeans and boots for a chic look or wear them over a dress for a formal affair.
Highlights:
Double-layering offers protection against rain and wind.
Belted waist creates a flattering silhouette and defines the waistline.
Shoulder epaulettes give a touch of military style and structure to the coat.
Classic details such as the storm flap, buttons and lapels, add sophistication and timeless elegance to the coat.
5. Windbreaker Jacket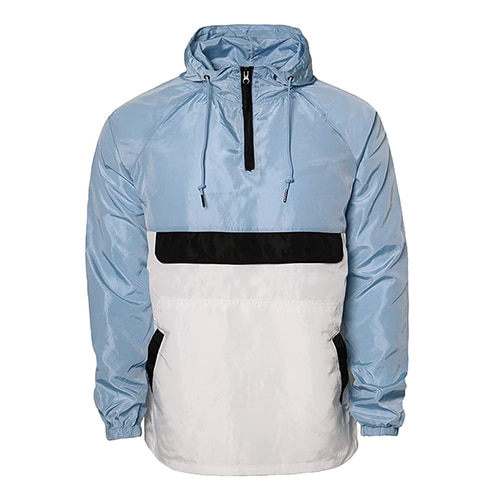 People who prefer a coat that is lightweight as well as a protector against wind and light rain, can go for these jackets.
Windbreakers come in various styles, such as hooded, collared and with or without pockets.
The jacket is made of a synthetic material that ensures durability and longevity. Windbreakers are not only functional but also stylish.
Highlights:
Nylon, which is known for its lightweight and water-resistant properties, is used in these jackets.
The elastic waistbands and arm cuffs make them a perfect and comfortable fit.
Zipper closures for an easy adjustment to weather conditions.
The additional water-resistant properties offer protection against light rain.
6. Leather Jacket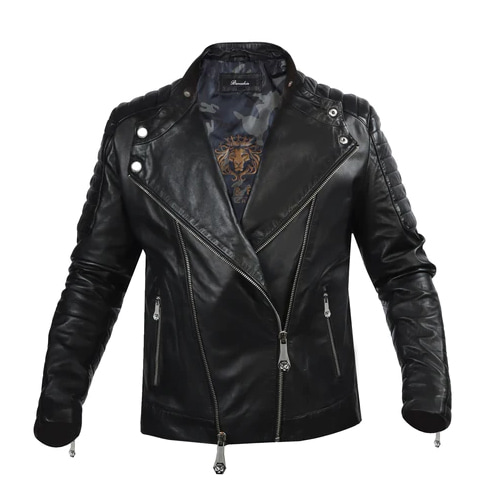 Love them or hate them, but Leather jackets can never go out of fashion. In spite of repeated controversies, they succeeded in remaining on trend.
These jackets are available in various styles like bomber, moto, and blazer. Leather is durable and can last for years, making it a worthy investment piece.
They remain in trend due to their ability to effortlessly elevate any outfit.
Style Tip
Leather jackets can be styled in multiple ways. They are perfect for layering during fall and winter, which is the best season to wear them.
Highlights:
Timeless style that never goes out of fashion.
Durable material that can last for years with proper care.
Versatile, can be dressed up or down.
Provides warmth and protection from the elements.
7.Peacoat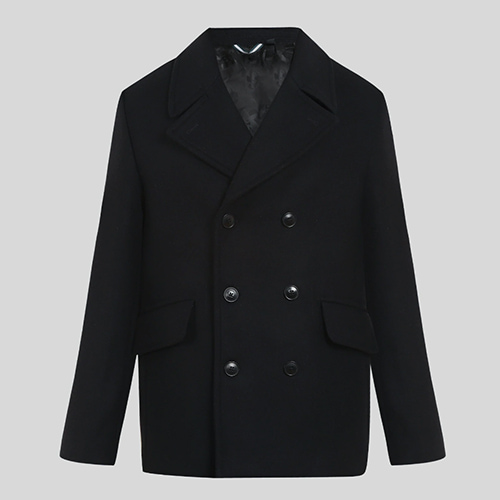 Do not take this piece as a trend of bygone days. Peacoats have stood the test of time and remain popular among people of all ages, even today.
This can be attributed to their durability, warmth, and timeless style. Made of heavy wool, peacoats are available in various styles and colours.
Navy blue is the most popular hue of these coats.
During winters, these jackets can be styled in the way you like. They make a good choice for the office as well as an office after party.
Style Tip
Pair it with slim-fit trousers, dress shoes, and a dress shirt for a dapper look, or jeans and sneakers for a more relaxed vibe.
Highlights:
Peacoat are short length and have broad lapels.
Double-breasted front with large buttons provides them with a timeless look.
Vertical or slash pockets make them a sustainable fashion choice.
Heavy wool used in its making provides for extra comfort and coziness.
8. Harrington Jacket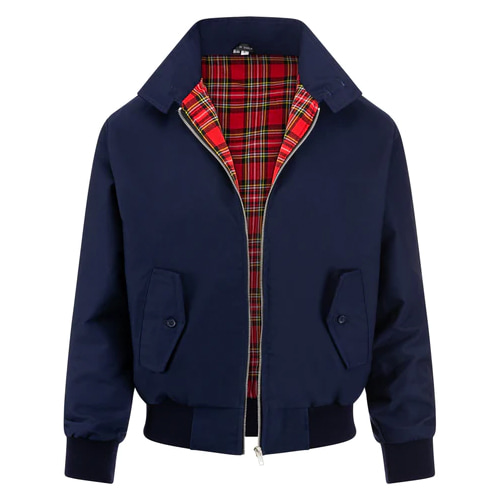 A Harrington jacket, also known as a Baracuta or G9 jacket, is a stylish piece that has been sleekly designed since the 1930s.
The jacket is available in different styles and colors to suit different preferences ranging from classic black or navy to bold bright colours that creates a statement.
The adaptability of the jacket makes it ideal for everyday wear.
Style Tip

When styling a Harrington jacket, put on dark blue jeans or chinos and T-shirt, polo shirt or shirt for the best autumn look.
Highlights:
Its classic design continues to be fashionable and highly sought after.
A water-resistant shell provides protection against precipitation.
Its ribbed waistband and cuffs create a fitted and refined silhouette.
Its full front zip and collar add to the jacket's modern design.
9. Quilted Jacket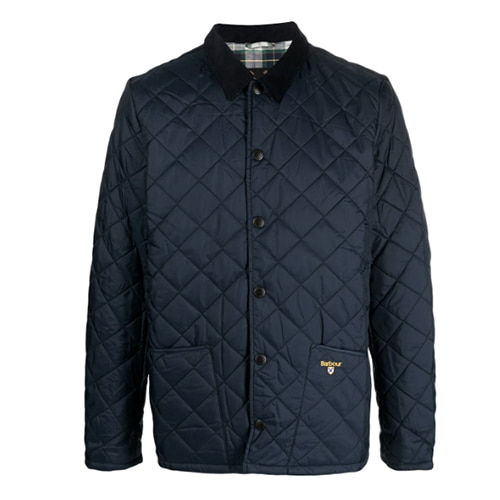 Quilted jackets are a go to choice for those who feel a little extra cold. This three-layered jacket will envelop your body like a giant, protective burrito wrap.
They are typically filled with insulating materials, such as down or synthetic fibers, that provide warmth without adding extra weight.
These jackets are available in different styles.
Style Tip
Quilted Jackets can be dressed up with a pair of chinos and dress shoes or paired with a T-shirt, jeans and casual footgear for a dapper look.
Highlights:
Quilted pattern keeps the insulation in place making it a perfect winter wear.
Made from water-resistant material which adds rain-proof quality.
The fabric used is lightweight yet warm for winter purposes.
It is available in different styles for the buyers.
10. Field Jacket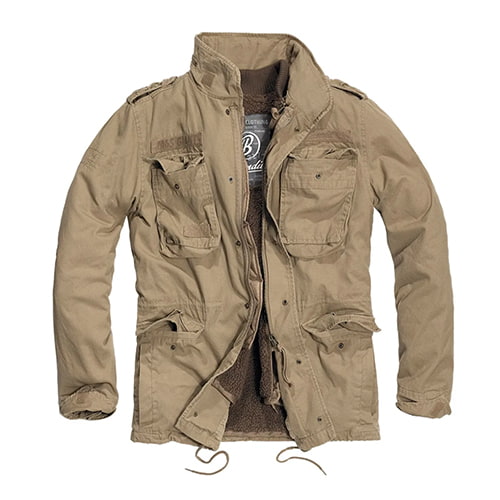 Field jackets are primarily made from cotton, canvas or polyester which lends them durability and practicality in outdoor settings.
With these you can add dimension and personality to your wardrobe, without sacrificing your own comfort and needs.
Despite its practical origins, the field jacket has become a fashion statement. And to up your style game, opt for classy shoes from top brands like Puma, Adidas, etc.
Style Tip
Wear them with jeans, chinos or cargo pants, alongside boots or trainers and get the best of both utility and style.
Highlights:
Multiple pockets make it practical and functional for outdoor activities.
Can be worn as a statement piece or as a layering item.
The boxy, masculine cut adds structure to an outfit.
High-quality fabrics and finishes ensure durability and longevity.
11. Puffer Jacket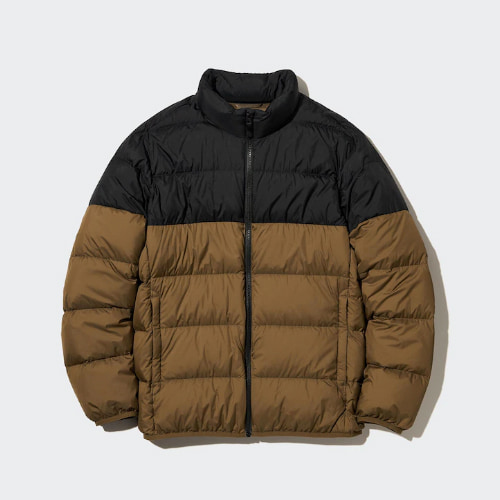 A puffer jacket is a wardrobe essential that is versatile and can be styled in various ways for different occasions.
You'll usually find them made of materials like wool, cotton, or linen and also in various styles such as single-breasted, double-breasted, and tailored.
A puffer jacket is perfect for cold and harsh seasons.
Style Tip
Leggings, joggers and sweatshirts go perfectly well with these jackets. Layer it with a beanie and sneakers, to create the perfect laid-back winter look.
Highlights:
The high-quality fabric makes it durable and long-lasting.
It has structured shoulders and a tailored fit for a polished look.
It comes with notched lapels and multiple pockets for added style and functionality.
Available in a wide variety of colours and patterns.
12. Blazer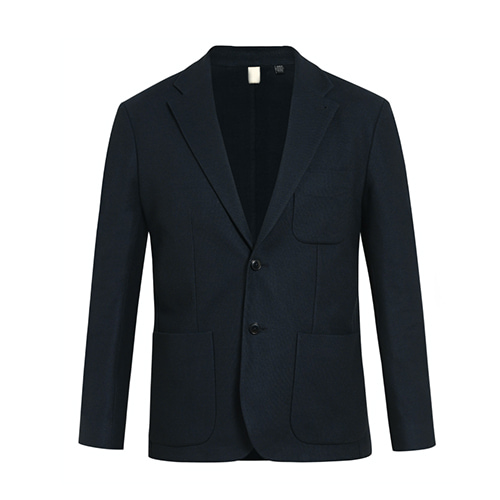 Though blazers may seem drab for those who wore them as part of their school uniform, we guarantee you that the right fit and style can make heads turn.
These jackets are commonly made from wool, cotton, or linen, each offering a unique look and feel.
There are also numerous printed and textured options available in the market.
Style Tip
Blazers can be worn in a variety of ways, from pairing with jeans and sneakers for a brunch look to wearing them over a dress for a dressier occasion.
Highlights:
It has a structured, tailored fit that flatters the body.
A variety of fabric goes into its making, ranging from classic wool to modern satin.
Distinctive naval-style metal buttons or other unique embellishments.
Can be easily dressed up or down for a wide range of occasions.
13. Fleece Jacket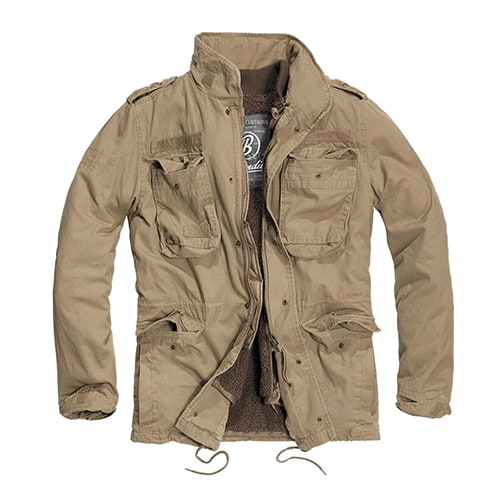 These ultra-soft materials are available in various styles, including zip-up, snap-button or pullover jackets.
They are still in fashion because they are lightweight, warm, breathable and easy to layer over clothes.
They are perfect for the colder months, autumn and winter.
Style Tip
These pieces can be dressed up or down and styled with different outfits, such as jeans, leggings or skirts.
Highlights:
Ultra-soft fuzzy texture as they are made of material such as polar fleece.
They are lightweight and durable.
Highly breathable and water repellent due to polyester as the base material.
Easy to care for and low maintenance which makes them an affordable purchase.
14. Motorcycle Jacket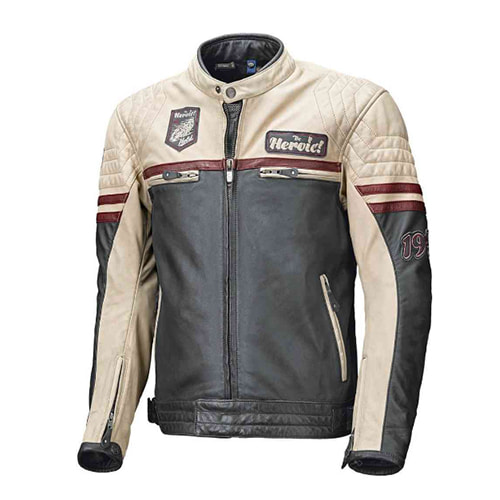 A motorcycle jacket is a staple clothing item that has managed to retain its popularity over the years.
These jackets are typically made from leather but can also be found in other materials like denim, cotton, and suede.
They come in various styles, such as classic, bomber, and racer.
Style Tip
Try them with jeans and boots for a daywear look or with a shirt and trouser for a more formal occasion. They are versatile enough to be worn all year round.
Highlights:
Notch style lapels with metallic snaps gives them a rugged yet stylish look.
Asymmetrical zipped front closure makes it a style statement.
Multiple pockets with zip or snap closures add practical dimensions to the jacket.
Vertical zippered sleeves provide for a more fitting look. 
15. Rain Jacket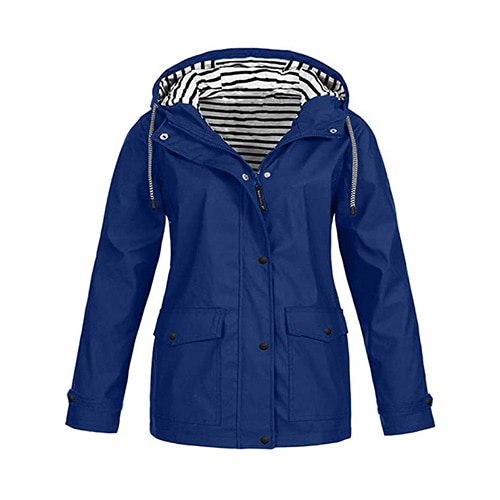 Rain jackets are an essential clothing item that should be owned by every individual living in places with high precipitation rates.
These jackets are generally made from fabrics such as Gore-Tex, nylon, and polyester, which make them perfect for protecting the wearer from heavy rain.
Rain jackets have also recently gained popularity in the fashion world.
Style Tip
They can be styled in numerous ways, depending on the occasion, and can easily enhance any outfit with their sleek and stylish appearance.
Highlights:
Made with breathable material that allows for the circulation of air, preventing discomfort during humid weather.
Adjustable hoods and sleeves provide additional protection against rain and wind, making them perfect for any climate.
Multiple pockets allow for easy storage of important items such as cell phones, wallets and keys.
A jacket with sealed seams ensures that no rainwater seeps inside, keeping the wearer dry and comfortable.
16. Ski Jacket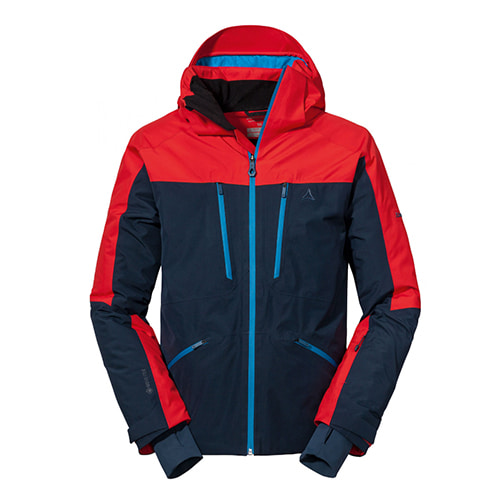 Ski jackets come in a variety of styles, each with their own unique features and benefits.
These jackets are typically made from high-quality materials. They also come with a layer of synthetic insulation that traps the heat inside.
Ski jackets are both stylish and functional.
Style Tip
Ski Jackets can be styled with a variety of accessories like hats, scarves, and gloves to create a chic look. The best season to wear ski jackets is during the winters.
 Highlights:
Durable fabrics that withstand harsh weather conditions.
Breathable materials that keep you comfortable during exertion.
Adjustable hoods, cuffs, and hems for a customised fit.
Multiple pockets that provide ample storage for your belongings.
17. Track Jacket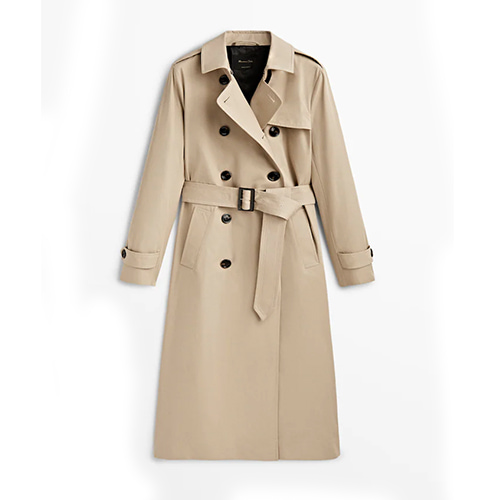 Track jackets have become an essential athleisure wear for many sports enthusiasts.
Breathable fabrics such as nylon, polyester or a blend of both are the most common fabric used in the manufacturing of track jackets.
They are a popular choice because of their durability and functionality.
Style Tip

Different ways to style a track jacket include pairing it with distressed jeans and shoes for a casual look or dressing it up with chinos and loafers for a semi-formal ensemble.
Highlights:
Stretchy and lightweight materials that provide comfort and ease of movement.
Zippered front closure that allows for adjustment of ventilation.
Reflective details for visibility in low-light conditions.
Elastic cuffs and hemline for a snug fit and added protection from wind and rain.
18. Overcoat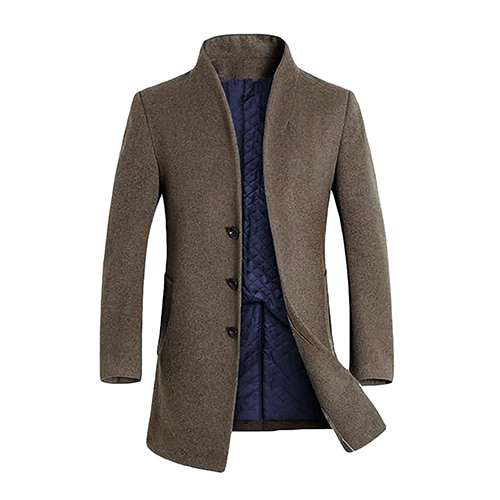 A winter attire that not only provides warmth but also adds style to your outfit. These coats are specifically designed to be worn as the outermost layer.
They come in different styles and fabrics, but the most popular fabric used in making overcoats is wool.
A good quality overcoat should be warm, well-fitted, and durable.
Style Tip
Wear it over your formal or casual outfit to create a chunky look. They look best during the winter seasons.
Highlights:
Made of high-quality wool or cashmere, providing warmth and durability.
Find them in a number of styles such as single-breasted, double-breasted, and belted options.
Timeless piece that will never go out of style.
They are usually knee or thigh length.
19. Chore Coat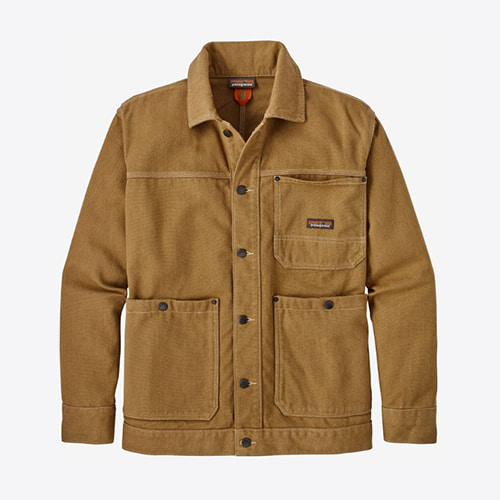 Chore coats have been a timeless staple in the fashion industry for decades. They are usually made of durable materials like heavy cotton, denim, or moleskin.
Shop them in a variety of styles such as boxy, short, or long, but what makes them so popular is their practicality and functionality.
Its durable material provides protection against various weather elements.
Style Tip
Chore coats can be dressed up with a pair of chinos or worn casually with jeans and a T-shirt.
Highlights:
Classic design for those who love vintage styles.
Large front pockets for carrying your everyday essentials.
Metal buttons that add durability to the attire.
Boxy or oversized fit for a comfortable and practical look.
20. Anorak Jacket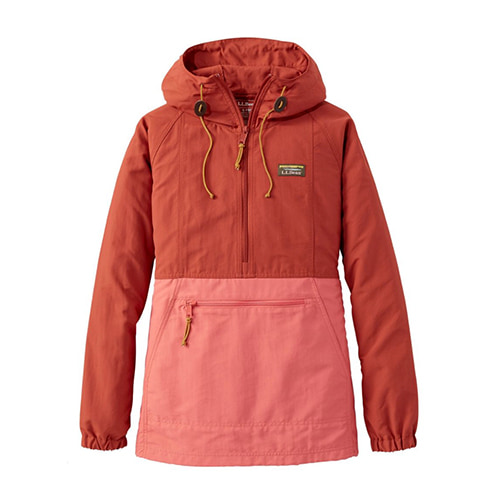 Anorak jackets, derived from the traditional Greenland Eskimo coat 'anoraq,' have been a popular choice for outerwear since the 1930s.
Their practicality to protect against harsh weather conditions and their eye-catching aesthetics make them a perfect choice for any wardrobe.
Anorak jackets are best worn during autumn and winter months.
Style Tip
They can be styled in different ways depending on the occasion. They pair well with jeans, joggers, boots or sneakers, adding a sassy touch to any outfit.
Highlights:
Water-resistant and durable materials make them ideal for harsh weather conditions.
Hooded design provides added protection from the wind and cold.
Multiple functional pockets for storage and convenience.
Versatile design allows for easy pairing with casual or formal attire.
21. Nehru Jacket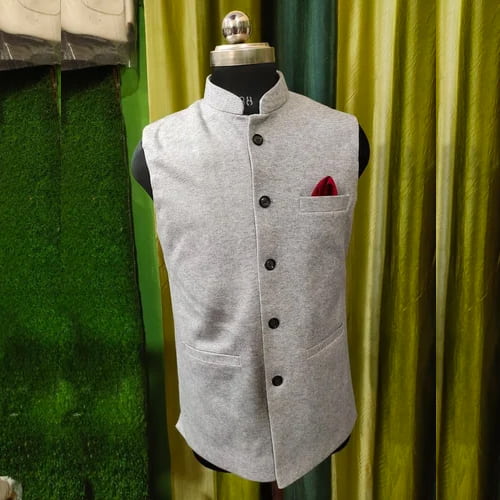 The Nehru jacket, inspired by the Indian achkan or sherwani, has become a global sensation.
Crafted from high-quality fabrics like cotton, silk or linen, Nehru jackets are available in a variety of styles.
You can find printed, embroidered, and solid-coloured patterns in this style.
Style Tip
One can pair it with jeans, trousers, or even ethnic wear for a more traditional look. However, one must be careful not to over-accessorize the look.
Highlights:
A mandarin collar adds a touch of refinement.
The jacket is tailored to perfection, offering a flattering and comfortable fit.
Its length extends to the hip, making it ideal for layering.
The jacket's design is timeless, ensuring its relevance for years to come.
22. Bandhgala Jacket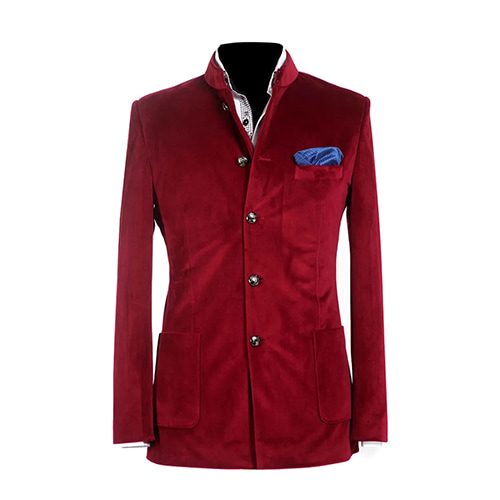 A popular traditional Indian garment, the bandhgala, is made from luxurious fabrics such as silk, brocade, and velvet.
Despite being a classic piece of clothing, they have continued to remain relevant due to their timeless design.
They come in various styles such as long coats, waistcoats, and achkans.
Style Tip
Wear it with your traditional kurta and churidar for a formal event or pair them with a dhoti or pajama for a wedding look.
Highlights:
Handcrafted detailing and embroidery add character to the jacket.
The slim-fit silhouette gives a modern twist to the traditional design.
The high-quality fabric ensures longevity and durability.
The versatility of styling options makes it a must-have in every wardrobe.
23. Sherwani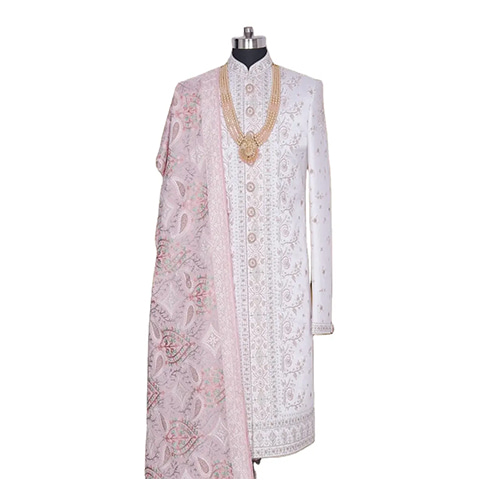 Sherwani is a traditional men's formal attire in South Asia, especially in India and Pakistan. However, women are also embracing these in unique ways.
It is a long-sleeved coat that usually falls below the knee and has a stand-up collar.
They are popular among men for formal occasions, weddings, and festive events.
Style Tip
Style them with churidar pants, dhoti pants or even regular trousers. They can also be accessorized with a turban, a pocket square or a brooch.
Highlights:
Elaborate embroidery and embellishment on the collar, cuffs, and front.
Long sleeves and a stand-up collar that gives an elegance to the attire.
Fitted with waist suppression forfa perfect fit.
Available in a range of colors and fabrics, from silk to velvet.
24. Achkan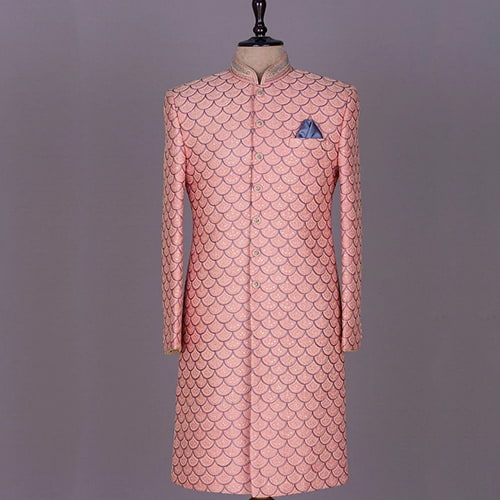 This coat has a fitted silhouette that enhances the masculine form and gives a sharp look.
Achkan can be styled in different ways, and it is available in various styles like the Jodhpuri, Nehru and Bandhgala.
The coat carries with it a rich cultural heritage.
The best season to wear them is winter as the warm and cozy fabric protects you from the chill.
Style Tip
A popular style tip for wearing an Achkan jacket is to pair it with fitted trousers and a simple kurta, creating a sleek and stylish ensemble.
Highlights:
Handcrafted embroidery and embellishments make Achkan jackets unique.
The distinction in cuts and styles gives the wearer a plethora of options to choose from.
Combination of graceful fabrics and patterns makes it an ideal choice for formal events.
The intricate details make it a timeless piece that can be passed down generations.
25. Kutchi Jacket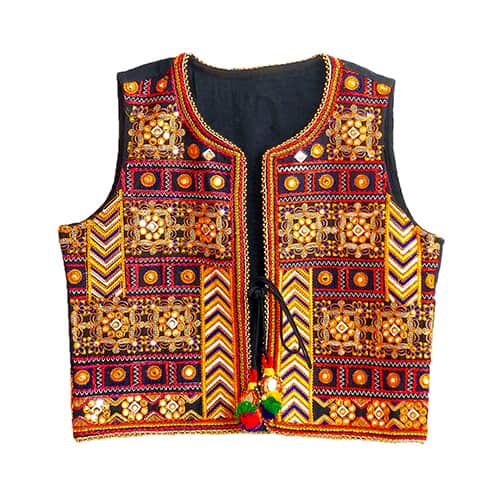 These jackets originated in the state of Gujarat, India. They are typically made of cotton or linen fabric.
The Kutchi Jacket has hand-embroidery escorted by the waistcoat and is suitable for weddings and formal gatherings.
These jackets can be styled in various ways to create a versatile look.
Style Tip
One can wear an embroidered Kutchi Jacket over their solid coloured kurtis to create a perfect vibrant look for any traditional occasion.
Highlights:
They come in a variety of fabrics, including cotton and linen.
The jackets come in various styles – shorter and longer cuts.
Sophisticated hand-embroidery and rich embellishments make them suitable for formal occasions.
Short Kutchi Jackets can be styled with traditional Indian attire or modern western outfits to create a versatile look.
Conclusion:
All in all, this blog has hopefully shed some light on the various types and features of jackets available.
Be it any season, Jackets add a dimension to any outfit. We are sure after reading this post you can easily recognise a Field jacket or Denim jacket, among others. From windbreakers to anoraks, there is a jacket out there that fits your style!
What's more? You can use special discounts and promo codes available on our website and buy what you like at prices never heard of before.
FAQs
1. What is the difference between Sherwani Jacket and Bandhgala Jacket?
Both can appear very similar, however, a Bandhgala is shorter in length making it seem more like a tuxedo. On the other hand, Sherwanis are longer in length, almost reaching the knee.
2. Can I wear jackets throughout the year?
Yes. Jackets are made from different kinds of material. Depending on the season you can either go for a heavy wool or insulating polyester jacket to keep you warm or opt for a light cotton jacket just to add a little extra spice to your outfit.
3. How can I save on my Jacket shopping?
Online retail stores come up with sales every now and then and also allow the users to take benefit of online promo codes. Users can find these offer codes online easily.
4. Which accessories go best with jackets?
Gold statement earrings and watches go best with jackets. Experiment with scary, handbag and boots to find the style that suits you the best.
5. How to differentiate between a Bandhgala and Kutchi Jacket?
Kutchi Jackets are mostly worn by women and are heavily embroidered. They reach up to the waist in length and have an open front. However, Bandhgala are mostly worn by men and are longer in length with a closed front.