We must understand that underwear is a vital item of clothing that should be selected carefully. The fabric needs to be soft on the skin because it will be worn close to sensitive body parts.
Today, there are numerous types of underwear for men in India, such as – boxers, bikinis, boxer briefs, mesh underwear, string bikinis, long johns, and many more. But what to wear, when, is something we hardly know.
An individual needs to choose a specific type of undergarment based on his preferences and comfort and each man's idea of comfort is different. However, certain types of underwear suit most men. Let's take a look at the different types of underwear so you can make an informed decision whenever you buy men's underwear in the future.
30 Types Of Underwear For Men
Men's underwear options go far beyond the standard white briefs. Although it is a favorite of many, still there are a lot more that you can look into and learn about. For that, below, we have enlisted some popular types of underwear in India, that we think every man needs to be familiar with, to improve his comfort, fit, and concealment.
1. Brief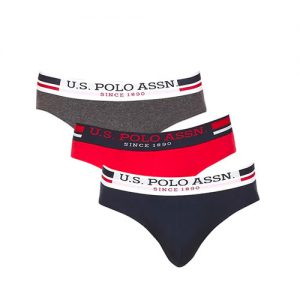 The design of the Brief men's underwear is timeless and extends from the waist to the upper thighs. This is wider on the sides than bikinis but shorter than boxer briefs in length. It covers the body completely, from the waist to the top of the thigh. A contour pouch or an overlap fly is a characteristic feature of briefs. Additionally, there are low-rise briefs as well that have narrower side fabric that fits well.
2. Mid-Rise Brief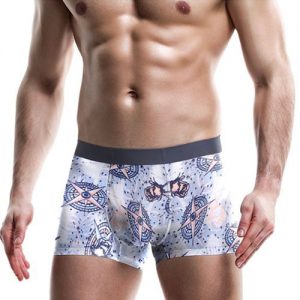 This underwear has a lesser rise than a typical brief and is worn just at or above the navel and the waistband is positioned about 2′-inches below the waistline. Other than that, it has a working front fly and all the styling of a classic brief.
3. Sports Brief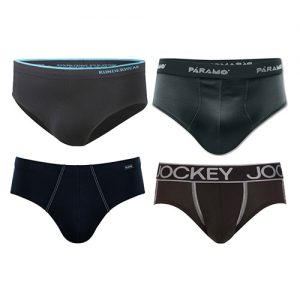 The sides of this brief are a little more flexible than the elastic waistband, yet it has a front cup and a back panel. Compared to a string bikini or thong, this form offers more modesty. Also, it is mostly used as an alternative to athletic dresses.
4. Jockstrap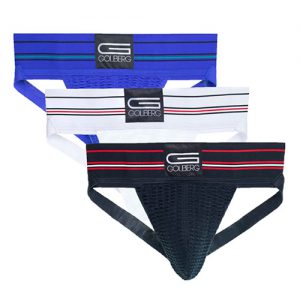 Jockstrap is an underwear with a wide elastic waistband and comes with a support pouch that carries a box or cup that has the ability to protect the testicles and two straps that wrap around the buttocks and attach to the sides of the waistband. You can also wear a jockstrap underneath a pair of jeans.
This is a wonderful substitute for wearing briefs while hiking, riding, camping, or engaging in other outdoor activities because the jockstrap can provide much-needed cooling and absorbs less perspiration than a pair of cotton briefs. Because the scrotum is elevated away from the thighs by the jockstrap, it also helps to minimize chafing.
5. Bikinis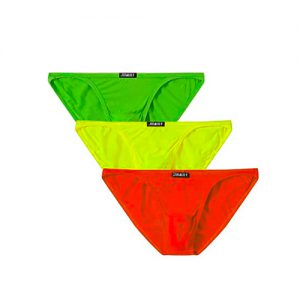 Bikinis are something that have always been associated with women, but not anymore. Many big brands have started making men's bikinis as they are quite comfortable and are also made with very less fabric. The bikinis are best suited for summer as the airflow is optimum. They are convenient as its doesn't much time to wash those off. These bikinis are lighter which makes them easy to wear and also the wearer looks more attractive than in normal briefs.
6. Boxer Brief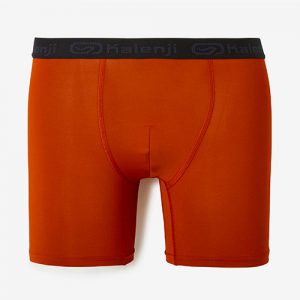 This boxer brief is styled similarly to that of classic biker pants, but it has a thigh length that is a little shorter. To create this new look, designers combined the best of both – shorts and boxers. The cut is longer in the leg like a boxer but fits like a brief string. The front-fly design of boxer briefs is similar to that of a regular brief.
Comparatively speaking, these boxer shorts are just a hair shorter and fit the man's physique more perfectly. All in all, it can be said that this is a versatile type of men's underwear that is made for all builds.
7. Trunk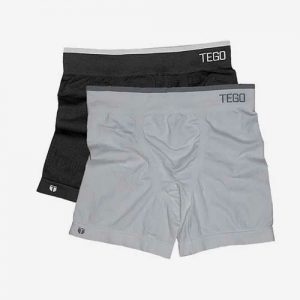 With one exception, this type of underwear is similar to that of boxer briefs. Compared to boxer briefs, these have shorter legs. It must be noted that the swim trunks for men that were popular in the 1950s are the inspiration for the development of trunk underwear.
8. String Bikini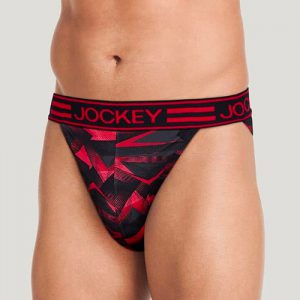 In terms of men's underwear designs, the string bikini has the lowest cut and least amount of coverage (thong and jockstrap excluded). It has no side panels and sits about 4 inches below the waist. The elastic waistband, which connects the front and back panels in a "string" fashion, extends all the way up to the leg openings. The full-seat covering is provided by string bikinis, but there is no working fly.
9. Thong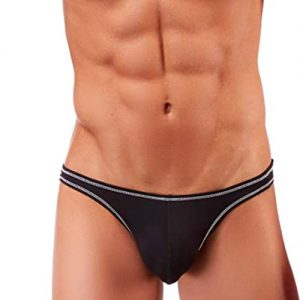 This design features a front cup and an elastic waistband along with a piece of tape that passes through the legs and fastens to the waistband in the middle to keep the cup panel in place. This design is utilized in athletics when more support or little coverage is preferred.
10. Padded Underwear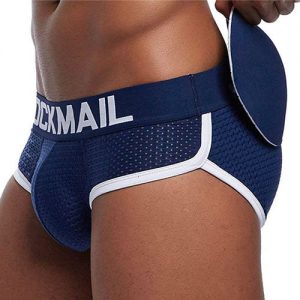 Undergarments with detachable silicone cushions at the back are known as padded undergarments that are cozy and seductive. On the front, nicely hidden pockets are featured that come with pads made of sofa sponge, which are also removable. Without any obvious signs, the pads give you lift and added size. Further, it is appropriate for intense activities including working out at the gym, riding, and racing.
11. Hipsters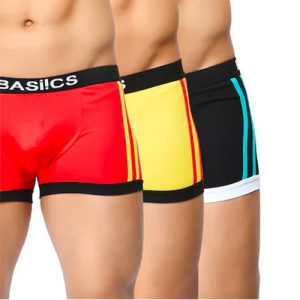 Hipsters are for men who want to keep their underwear concealed under their jeans or other clothing. This style of men's underwear sits down the hips, giving the wearer a highly attractive appearance if they have a flat stomach.
12. Y-Front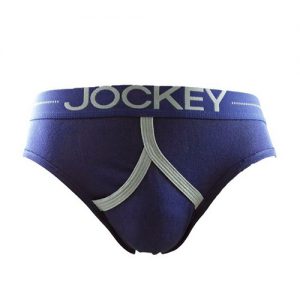 Wondering what was the trendsetter in old times? Well, the answer is Y-Front underwear, which was introduced by Jockey in the year 1935. This underwear, which was about to be removed from the display window, set a record of being sold 30,000 units in just 90 days. It was named this because of the visualization of the letter 'Y' in the front. This underwear is mostly made of breathable pure cotton which could also stretch to provide the proper support while also not leaving a soft touch on the skin.
13. Mesh Underwear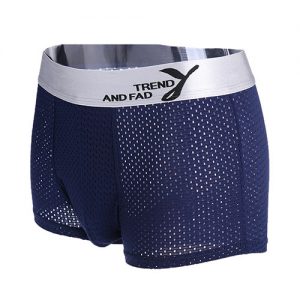 This kind of underwear is made using a breathable, light material. In hot areas and while playing some specific sports, wearing regular underwear is less comfortable, hence this is frequently used. This kind of underwear is designed from materials that can keep moisture away from the body, allowing it to evaporate and improving a man's comfort. Also, small holes are included in this to allow airflow.
14. Tanga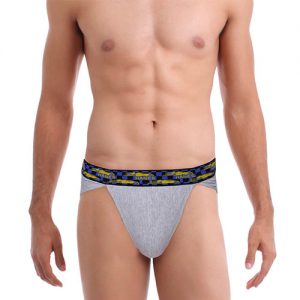 Tanga is a pair of briefs that cover the front and are fastened around the waist with fabric bands. Although the waistbands are tiny, the G-string is thicker. It can be worn in your everyday attire or even when getting ready for a function or party.
15. Low-Rise Brief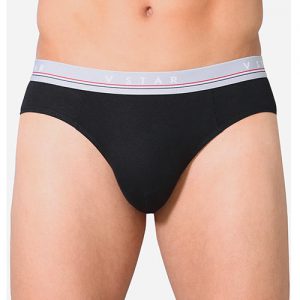 This underwear is one of the most preferred ones on the market today, thanks to its impressive design. It has gained a lot of popularity because of the new low-cut jeans that are very popular among the youth. It is worn about 3 inches below the waist and the waistband hangs on the hip. The typical brief legs are present, and the side fabric is also available but not in the high-cut format. A front fly may or may not be present.
16. Boxer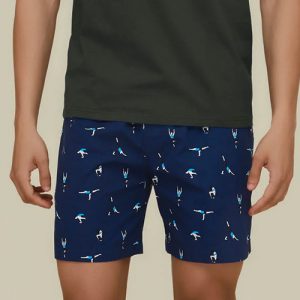 This is the loosest fitting underwear for men that comes with an elastic waistline and a fly front. These types of underwear are named after the shorts that professional boxers wear when they are in the ring. There are some boxer briefs made of silk, however, most are made of synthetic material.
The traditional boxer is a full-rise, full-cut short with a 3-inch inseam that loosely covers the body from the waist to just above mid-thigh. They typically have a functional front fly and it's worth saying that silk-made boxers are a great choice for nightwear and have the extra benefit of keeping you cool even in the scorching heat.
17. Long Underwear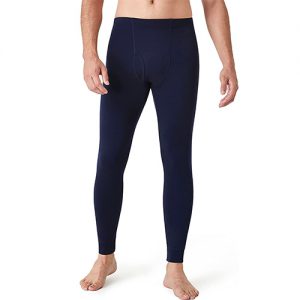 This kind of underwear, often known as "long johns," covers the entire leg up to the ankle and provides an additional layer of warmth beneath pants in extremely cold weather. This type of underwear is also known as thermal underwear. Talking about the fabrics, most of them are made from cotton or a blend of cotton-polyester.
18. Tapered Boxer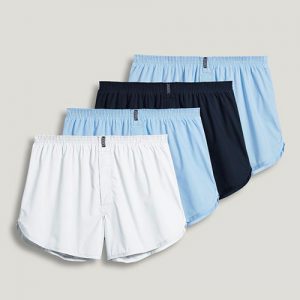 This boxer comes with tapered legs for a trim fit and may or may not have a fly front. Also, it has side vents for providing leg freedom and comfort. This type of underwear is best known for offering sleek coverage and is usually made of cotton and polyester.
19. Full Cut Boxer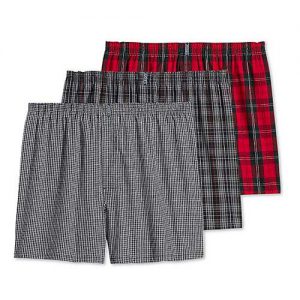 The Full Cut Boxer has a fuller cut throughout and also has a U-shaped panel that is known as a gusset that is frequently present between the legs to lessen binding and improve wearing comfort. Full-cut boxers typically have a fly front, and most of them available on the market today come with a soft mix of fabrics for comfortable wear.
20. Compression Shorts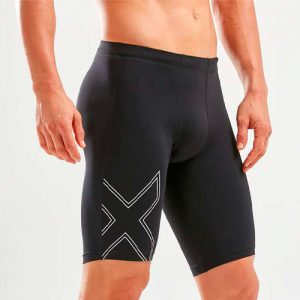 Compression Shorts are made using two-way stretch fabric that resembles spandex and is very similar to boxer underwear. These clothes are used as multi-sport, long-leg biker-type shorts and are essentially flyless boxer underwear.
This underwear keeps the muscles warm and is also helpful in avoiding muscular pulls or sprains. It also prevents rashes and chafing and is frequently worn in place of a jockstrap, providing the person with consistent pressure and support to muscles.
21. Long John's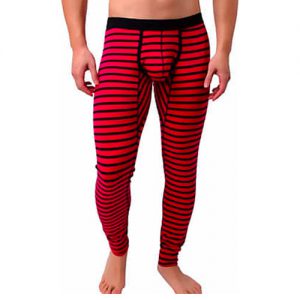 John L. Sullivan used these drawers as a boxing suit for the first time and since then this underwear is known by his name – Long Jhon's. It is a form of long, typically ankle-length underwear bottoms.
Talking about the fabrics, it varies from country to country, with some adjustments to fits, based on the skin type, and climatic conditions as well. For example, in the USA it is made from cotton and polyester, while in Europe high-quality wool is used.
22. Pajama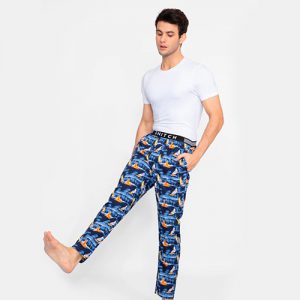 A set of tops and bottoms made specifically for sleeping. Pajamas were first created in the 1800s as an alternative to nightgowns for Indian males. The words "pai" for "leg" and "jaman" for "garment" are Persian. Today, pajamas, often known as PJs, are a staple of both men's and women's nightwear.
Further, if you are looking to buy new pair of underwear for yourself, you can use men's underwear offers and coupons to save some of your hard-earned money while shopping online. The link is surely going to be your savior… Thanks to us?
23. G-String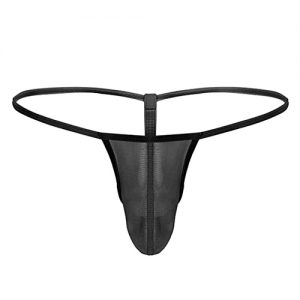 G-string underwear is designed for the man who likes to show off. Because the pouch and waistband are connected by a small piece of fabric, this sensual shape is excellent when you want to eliminate panty lines. The best part? This type of underwear comes in a range of colors, and prints that are sure to 'gaga you'.
24. C-String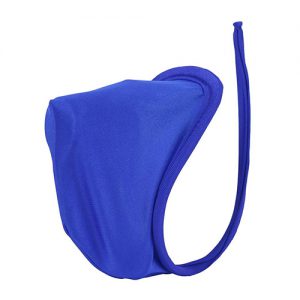 Recently, C-string has been on the list of many who wanted to try underwears that are different yet very relaxing. For those who think other undergarments are not compatible with your needs, C-String is a must-try! The main reason for C-Strings being a success is its different approach to covering up manhood. They are considered invisible as they are strapless and are also easy to wear and at the same time, one can be quite cozy to go about one's daily work.
25. Singlet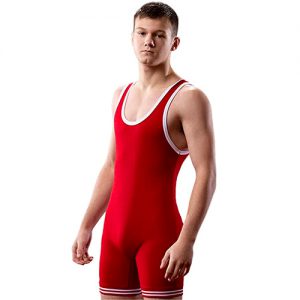 This type of underwear, the Singlet has a one-piece bodysuit-like look. It may also have straps that resemble suspenders and extend from the waistline to the shoulders. Singlets are designed to showcase the skin, and come with captivating features like waterproof, and zero-slip grips.
26. Boxer Short
This type of underwear ensures breathability and freedom of movement as it has longer legs and a relaxed fit, providing ventilation and ease of movement. It can be paired with any attire, shorts or dress pants.
27. Dual Pouch Underwear
It is made using cotton and flexible materials and is very cozy and breathable to wear. It is made to keep a man's private parts comfortably separate, clean, and free of anything sticky. It is perfect to wear during vigorous exercises like cycling, swimming, or any other gym activity.
28. Square Cut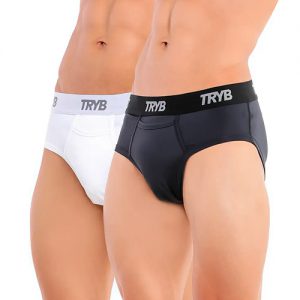 Square Cut Underwear is considered some of the most comfortable undies. The reason behind naming it like this is its square shape opening for legs. This type of arrangement leads to convenient and supportive adjustments for our delicate and sensitive skin. This underwear is made with pure cotton as it usually does not make it too delicate while also maintaining softness throughout the rough day.
29. A-Front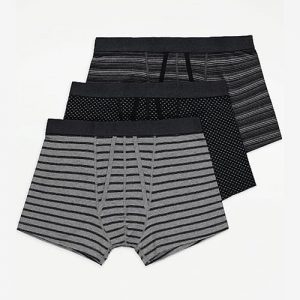 Underwear with a front opening is known as A-front underwear. This design is often thought to be more comfortable than conventional underwear designs because it allows users to dress and undress more easily. Cotton, polyester, and nylon are among the materials used to make A-front underwear. Since it eliminates the need to button or tie the front of their undergarments, some users prefer a-front undergarments. Others may prefer a-front underwear for practical reasons, such as needing an easier way to get dressed in the morning.
30. Mankini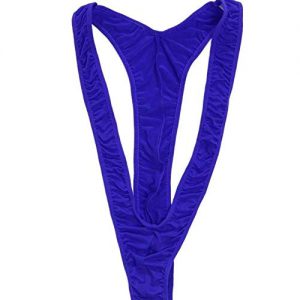 What is Mankini actually? Well, it is just a miniature version of a woman's bikini. It is a one-piece bathing suit used by men. This suit comes in a shape that is similar to a 'V', where shoulder straps are combined together in the crotch area covering the male genitalia. It is designed to be comfortable and flattering and is generally made from a lightweight fabric. Since they are more modest and offer more coverage, mankinis are often viewed as an alternative to conventional swimwear.
And… Its A Wrap!!!
The list of different types of underwear that are popular among men has come to end. Now, it's time to look at some tips to choose and maintain your underwear collection. From our perspective, this segment is as vital as picking the appropriate pair of underwear for yourself. Also, as you are done with knowing about the types of underwear if you like you can check about some top underwear brands for men and get your hands on the perfect fit for yourself.
Tips for Choosing and Maintaining Your Underwear Collection
Maintain The Cleanliness of the Underwear Drawer:
The white underwear you own will eventually become dirty and yellowish. This is the case even if you buy the best underwear for men available and take the best care of it. Every two months or so, make sure to go through your drawer of underwear and get rid of anything that would make you uncomfortable over time or that has lost its color. Try to keep a tidy drawer if you want your underwear to last for a longer duration.
Select The Fabric of Underwear Based on Your Preference:
It is one of the most priority things that need to be paid heed to when it comes to buying underwear. We all know that cotton is the most preferred fabric as it has organic makeup along with the ability to absorb moisture. You should surely choose it for daily wear. You should look for underwear made of it or materials that complement cotton in every way. Also, if you are a gym person or engaged in laborious activities, cotton-made underwear is best as it can easily soak sweat. Cotton-spandex blend underwear is ideal for workout wear because it doesn't need to be dried out after a workout session.
Pick The Appropriate Size:
Knowing your underwear size and sticking to a specific type once you've found the optimum fit are necessary for convenience. Anything that fits snugly will limit your mobility rather than provide comfort. In a similar vein, anything that is too loose will have you constantly fiddling with your underwear. When it comes to underwear, size does matter.
Purchase Less but Consistently
To make sure that all of your underwear gets a regular break, make sure you get in the habit of constantly adding to your collection. You can also determine if your size has altered and purchase underwear in accordance. Wearing undergarments that are generally in good shape can stop your pants from fading too rapidly. If you can't do laundry frequently, buying undergarments frequently will be of great assistance to you.
Use Non-Chlorine Detergent for White Underwear
After being cleansed using bleach detergent, your white underwear will regain its brilliance. But washing your underwear in a non-chlorine bleach will help you restore the shine without harming the fabric. Hence, it's best to use only non-chlorine detergent to wash white underwear or for that matter any underwear.
FAQs:
1. What underwear Should I Wear Daily?
I would advise underwear made of natural fabrics, particularly cotton, as they can gently absorb extra moisture.
2. How tight should underwear be?
Underwear, especially briefs, bikinis, and thongs, should fit snugly, but it shouldn't leave imprints on the skin.
3. Should I wear underwear to bed?
Sleeping with underwear can lead to more moisture buildup. Wearing underwear keeps that moisture close to your genitals. This allows bacteria and yeast to grow, which can cause infection and other problems. Hence, it's better to not wear underwear while sleeping.
4. Should men's underwear be tight or lose?
Men's underwear should fit snugly – not tight – around the waist and thighs while providing breathing room in the crotch; in other words, you should feel comfortable, but not feel cramped. Underwear that's too tight can lead to chafing, rashes, skin irritation, and general discomfort.