Gone are the days when subscribing to a DTH plan was synonymous with being rich. These days, almost all the households have a direct-to-home connection for their TV to binge-watch all that they want, from news to entertainment. Thanks to a plethora of DTH service providers offering great discounts on DTH packages, we can easily afford the entertainment we wish to see.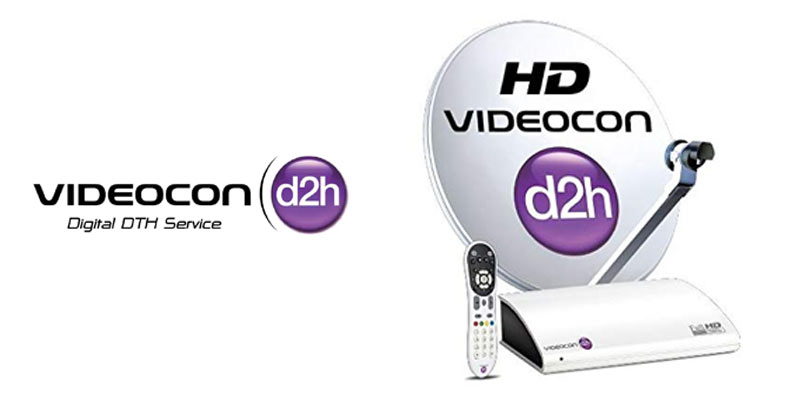 A one-stop-destination for all your entertainment needs, Videocon D2H service is one of the best and most affordable D2H services that you can subscribe to. With over 650 channels to choose from, you can pick up the best channels that you want to see on a regular basis. In order to subscribe to a plan, you need to pick 100 channels in total, including some free channels and some paid ones.
Read on to find out the best offers on Videocon D2H plans 2020, check the Add-On channel codes, popular FAQs and much more.
Videocon D2H Packages and Recharge Plans FAQs
1. How to select channels in Videocon D2H?
Ans: Selecting channels on Videocon D2H is pretty simple. All you need to do is follow these steps:
Download the Videocon D2H App on your smartphone or Open the Website
Log in using your username and password
Select the zone to get the best channel suggestions
Check the existing Videocon D2H plan on your number
Choose from Add-Ons, D2H Combo, or Bouquet to select your favorite channels
Activate the selection and enjoy uninterrupted streaming
2. How to change a Videocon D2H plan?
Ans: There are three ways to change a Videocon D2H plan.
You can call on the Tollfree number to get the plan changed or upgraded
You can send an email with your customer Id and preferred plan
You can download the Videocon Infinity App and change the plan on your mobile phone
3. How to recharge Videocon D2H?
Ans: There are multiple ways to complete a Videocon D2H recharge. You can easily do the recharge at home and avail GrabOn exclusive offers on Videocon D2H recharge.
You can complete the recharge on Videocon Infinity App or the official website
Alternatively, you can also recharge your Videocon D2H plans through apps like PhonePe, PayTM, etc.
4. How to add channels in Videocon D2H Plan?
Ans: Adding channels to your Videocon D2H Plan is easy but to add channels successfully, you need to know the correct channel numbers. All you need to do is an SMS ADD < ADD ON CODE > to 566777. Here, 'Add On Code' is the channel number that you wish to add.
You can also select the channels you want to add to your D2H plan on the Videocon website and proceed to Activate.
5. How to deactivate Videocon D2H add-ons?
Ans: To deactivate a particular add-on from the Videocon D2H pack, you can either get in touch with the customer care on the Videocon Infinity App or Call on the Tollfree number for assistance.
6. How to check Videocon D2H balance?
Ans: There are three easy ways to check your Videocon D2H balance:
You can Log In on the Videocon website with your customer ID and the registered mobile number. You can click on 'My Account' to check the remaining balance.
The next option is to Call on the tollfree number and check the balance or send an SMS BAL << Customer ID > > to 566777 to get an update on your balance.
However, it's the easiest on the Videocon Infinity App. tap on the account to check the remaining balance.