This time with Christmas around, GrabOn goes one step further and has some really awesome stuff in store for you. Enjoy Christmas Carnival and have loads of fun with engaging games and win amazing prizes.
Christmas Carnival will take place from 18th December and will run up to 24th December 2020.
Join The Christmas Carnival And Win Exciting Prizes!
The Christmas season is here soon! To make this Christmas special and merrier, we have partnered with PLUM as the title sponsor.
Droom is our cosponsor while Sporto is the in-game sponsor. But that's not it! We have an amazing collection of gifts for you this season. And we've roped in some awesome brands as our gifting partners to make it happen. These include Udyan Tea, Crossloop, Zunpulse, Indigifts, Caprese, Skybags, Spykar, Plum Body Lovin, Flo Mattress and Bare Anatomy. So get ready to enjoy some cool headphones, bags, beauty kits, and so much more. You are up for a treat this season!
GrabOn is all set to offer you one of a kind gaming experience that is guaranteed to make your Christmas week joyful.
So, What Are You Signing Up For?
Christmas themed games to add to the festive cheer of the season. These are the games that will fetch you prizes. Games that are absolutely fun.
So, the games lined up for the Christmas Carnival are:
Winter Slot: This game is all about luck. It's a simple 'Spin machine' game where the slots contain various brand logos. You pull the lever and if the same brand comes in all the 3 slots, you win vouchers from that brand! Isn't that amazing? Moreover, you keep on increasing your points along the way. You can use all these points to enter into other contests like the Secret Santa which is our next exciting game.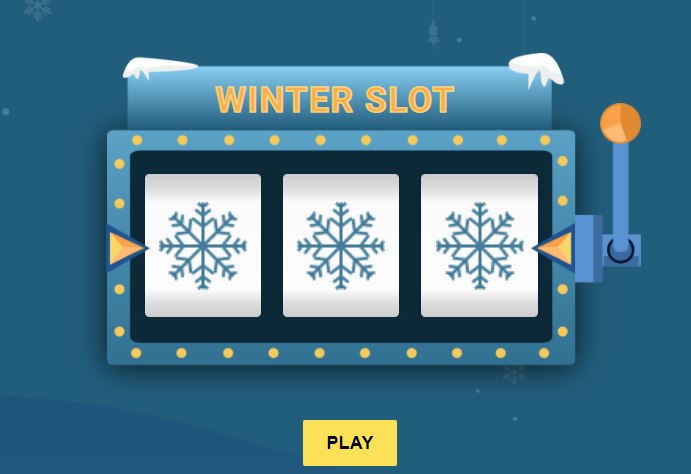 Secret Santa: This is a bidding game where there are 4 secret boxes containing gift prizes. You can choose to bid on one or multiple boxes. You can bid using the points you have collected. You need to have a minimum of 150 points to bid. The more you bid, the higher chances of winning more goodies you get. There are so many amazing prizes from exciting merchants that can be won.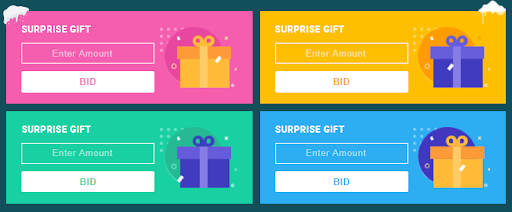 Spot the Sock: A Christmas Stocking will appear on the campaign page at random hours during all the 7-days of the event. The objective is to spot the sock and click on it to collect points. But do it within 10 seconds to get the points you need. The durations for the sock reveal will be mentioned on our official social media channels.
So, gear up for the Christmas Carnival!
Earn points, score big and don't miss out on this chance of bagging wonderful prizes. Earn points to either bid on the Secret Santa or, enter into the lucky draws. Wandering what the lucky draws are? We thought so! Okay, these are the mega winning opportunities where you can enter with your points and heavily increase your chances of winning the big hampers. You get more too! So collect as many points as you can and start winning.
Here are a few more hacks to win points without having to do anything. You'll love these hacks.
a. Refer a friend: You can simply refer a friend or a family member to play Christmas Carnival. Not only both of you can have fun together, but also will you get additional points just for doing so.
b. Download the Chrome extension: GrabOn's chrome extension lets you know the latest and the hottest offers on the go. So we encourage you to download the chrome extension. And if you do that through the Christmas Carnival page, then you are up for some more points ;)
c. Newsletters: Another way to stay up to date with the coolest offers on thousands of brands is subscribing to our newsletter. Simply doing so will also get you some additional posts.
The best way to win more points is by logging every day and playing awesome games!
Already set your eyes on those prizes? Play soon and take them home. :)