This time with Christmas around, GrabOn goes one step further and has two major things in store for you. One, a Christmas Carnival, promising 7 days of fun loaded with engaging games and amazing prizes. Two, in the pursuit of helping our users, we have included exciting prizes and exclusive cashback on Gift Cards purchased through Paytm.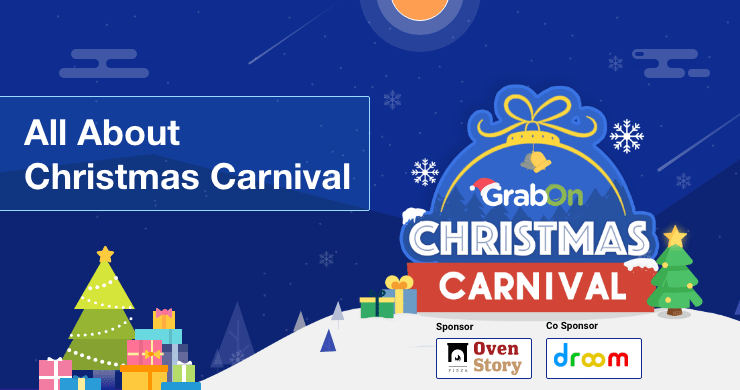 The Christmas Carnival will take place from 17th December and will run up to 23rd December 2019. 
Join The Christmas Carnival And Win Exciting Prizes!
The Christmas season is here soon! To make this Christmas special and merrier, we have partnered with Ovenstory and Droom as the title and co-sponsor respectively. Myntra, Fastrack and Plum Goodness have come onboard as gifting partners for the event. TataSky Broadband will assist us with outreach efforts. GrabOn is all set to offer you one of a kind gaming experience that is guaranteed to make your Christmas week joyful. In addition to that, we have planned for a 48-hour cashback sale on e-gift cards powered by Paytm.
So, What Are You Signing Up For? 
Christmas themed games to add to the festive cheer of the season. Games that will fetch you prizes. Games that are absolutely fun.
So, the games lined up for the Christmas Carnival are:
Santa's Spin: This game is all about luck. It's a simple 'Spin the wheel' game where the wheel contains various goodies. You spin the wheel and if the wheel stops on the goodie, you win a prize.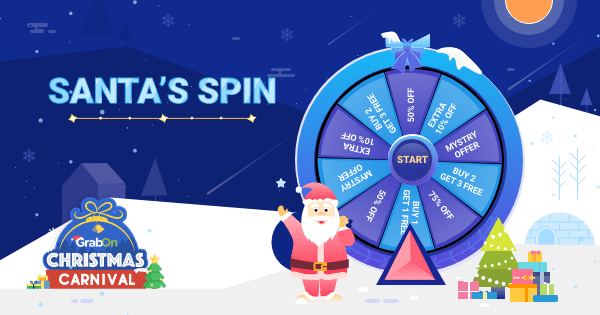 Secret Santa: This is a bidding game where there are 4 secret boxes containing gift prizes. You can choose to bid on one or multiple boxes. You can bid using the points you have collected.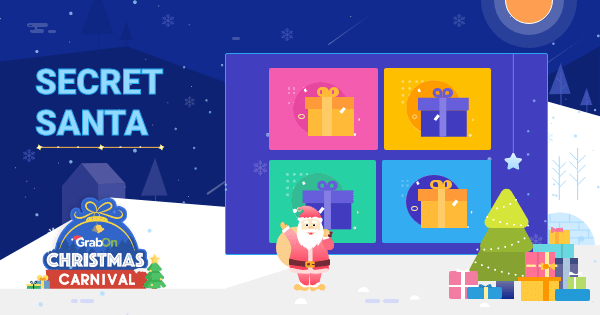 Spot the Sock: A Christmas Stocking will appear on the campaign page at random hours during the 7-day event. The objective is to spot the sock and click on it to collect points. The durations for the sock reveal will be mentioned on our official social media channels.
What you need to do is play all these games and share the season greetings to earn points and win big. You can play the games and engage with the interactive elements all 7 days during the Christmas Carnival to better your chance of winning prizes.
What Is the Bounty On Offer?
We have got quite the bounty for you this Christmas:
Fastrack- exclusive goodies like Watches and Bags worth Rs 1 Lakh
Timios- Exclusive Vouchers worth Rs 300 each
Plum Goodness- Exclusive Vouchers worth Rs 500 and Hampers worth Rs 2500
The Phy Life- Exclusive Vouchers worth Rs 500 and Hampers worth Rs 2500
Nursery Live- Free Plant for every unique login
A Fragrance Story- Exclusive Perfumes worth up to Rs 699
Myntra- Exclusive coupons with Flat 10% OFF up to Rs 500 on a minimum spend of Rs 999
So, gear up for the Christmas Carnival!
Earn points, score big and don't miss out on this chance of bagging wonderful prizes. Already set your eyes on that 'one' prize? Play soon and take it home. :)