The first thing we all jump on to in the first week of any new year is to pick our new year's resolutions. Try new things, or stop eating junk or some other thing that you care about. But these last only until the new year decorations. Is that really true though? Is that really a myth? So here we are discussing myths around new year's resolutions. You would definitely relate to at least 1. You can let us know which one by commenting below the article. But first, let's see what it is all about.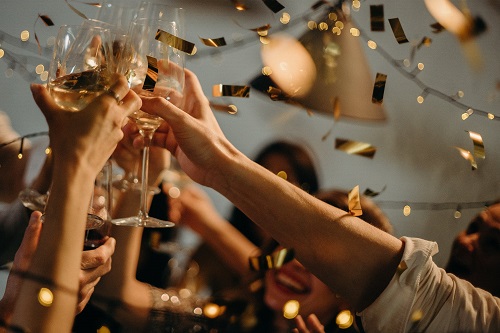 A resolution generally comes from emotions and often has no destinations or directions. While some promise to keep away from eating junk, while others pledge to work out, and some about saving money, these things, however, don't last for more than a week, or month.
Actually, we are just being very practical to understand what we are doing wrong and restricting ourselves to stop doing that. Here is the list of the most common resolutions made during the New Year.
People mostly make promises on the following during New Year:
No Alcohol Drinking
Quit Smoking
Be Fit
Studying Regularly
Saving Money
Start travelling
Spending more time with loved ones
Donate more
Have a healthy lifestyle
Love oneself
Be bold
Follow one's heart, and the list goes on
Don't tell us you never made took up any of the above resolutions. These are indeed the most ordinary ones on every person's list. Now, let's jump to the myths revolving around resolutions taken on New Year's Eve.
Let us see what the myths on this fact are…
Myth #1: They really work
New Year's time is just an excuse to make a new beginning. There is a saying that resolutions are meant to be broken. Still, people who know that they need to get rid of a few bad habits make resolutions and they do not work always. It is just a myth that promises made on New Year work.
But there's a silver lining to it. Try to go as specific with your goals as having broad and open-ended ones. For example, 'stop eating regular chocolate' might be more achievable than 'staying healthy.'
Myth #2: They really make a lot of sense
People who think that a resolution makes a lot of sense are completely mistaken. Making a resolution is nothing but paving way for a better future. So, when you know the areas you need to improve then why wait for New Year? Just start your day by believing that you can. Researches show that people making promises during the New Year lack self-confidence.
By now you must have figured out that I am against new year's resolutions. But don't get me wrong. What I also believe is that there need not be one time to decide new things. Instead, you can try the 22-day rule which might have a better chance of working. 22 days is less than 365 days, right? So you can more likely develop a new habit, and possibly also retain it.
Myth #3: Big ambitions are preferable versus little ones
Instead of talking those giant steps, consider taking those little ones first. Whenever you commit yourself to do something new, remember it takes time. For example, if you pledge to save 35% of your monthly salary, the first two months, or so would look great, but the real challenge comes when you are not consistent enough. This might affect people mentally as they are not able to meet their goals, and are just ending up paying bills week after week. Instead of manually saving month after month, it is always a great option when you set up automatic deductions of whatever amount you want to save into your savings account. By doing this, you can be confident of accomplishing your goals easier.
Finally, the last myth.
Myth #4: Only a resolution can make a better you
Lot of people think that a resolution can make them better. Actually, that is just a myth. The fact is that only when you think you can make yourself a better person, then you can. It can be mid of the year, end of the year or beginning of the year. The time really does not matter.
Did you know some of these facts about New Year's Resolution?
Most New Year Resolutions are on staying fit.
75% of the people keep their promises only for the first week of the year and then forget it.
Only 8% of the people keep New Year promises for the entire year.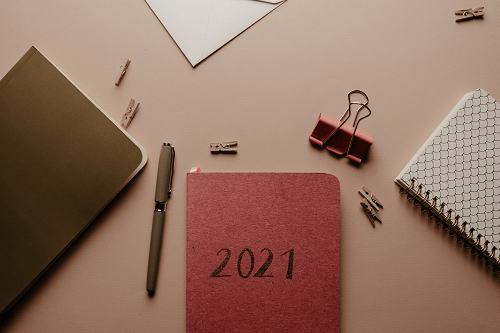 Interesting Statistics About New Year's Resolutions
While there are millions of people worldwide making resolutions, only a few end up keeping them. Here are some interesting statistics about the percentage of people who keep failing from the start to the end of the year.
Of the total 100%, 22% of people fail to keep their resolutions after the first week.
And after a month, the percentage increases by 18, meaning a total of 40% fail to keep their resolutions.
After the first quarter of the year, 50% of resolutions are said to fail.
And on the completion of 6 months, a total of 60% of resolutions fail.
How did New Year's Resolution start?
History says that about 4000 years ago Babylonians were the first to make a New Year Resolution. Rome also did the same thing, after the reform-minded emperor Julius Caesar tinkered with the calendar and established January 1 as the beginning of the New Year circa 46 B.C.
Just like a few good things come to an end, all bad things also come to an end. To end few bad things and habits, we make New Year's Resolutions. It is a very common thing to make promises to change in New Year. But what happens to those promises? Making a New Year's resolution is also considered as a myth by many. Well, that might or might not be the case but if there's one thing that's certain it is that you can definitely save big on all your expenses in the coming days with New Year offers!
So, have you changed your mind after reading this blog or are you still planning to make some resolutions this new year? Even if you are planning to make a few promises, make sure you follow them religiously and inculcate them for your own good. In the end, all we want is to leave behind all the sorrows of the last year and hope to kick-off the new year with utmost joy!