There's a lot more to Christmas than just red, white and green. This festive season we have compiled a list of top Christmas Fashion Trends that will definitely win you applause from your friends, loved ones, and colleagues.
Indulge in holiday cheer, play Christmas Carnival and take home prizes worth up to Rs 10,00,000!
Without any further ado, let's take a look at the best Christmas Fashion Trends:
1. Bold Velvet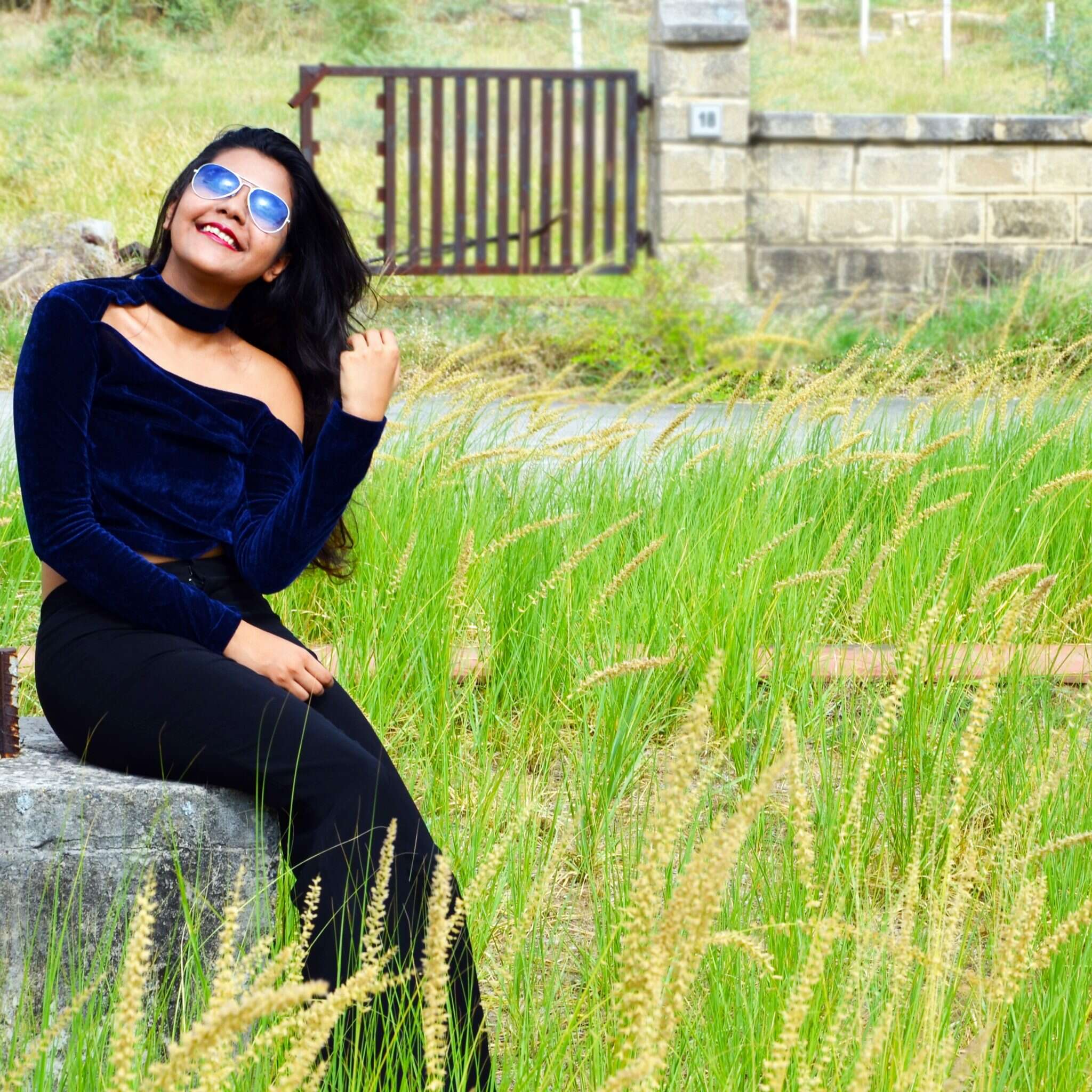 You might have already seen these trends on the runway or in magazines. Velvet has made a comeback along with two of these shades. Black and blue together create a romance that is appealing to the eyes. Coming to the velvet trend, the fabric is already rich and luxurious and it multiplies the appeal with bold colors. Bold colors ruled the New York Fashion Week. Hence, bold colored velvet will rule this season. Ditch the all-black outfit, and mix it up with some bold blue to make a statement. Get amazing velvet outfits at unbelievable prizes only on Tata CLiQ.
2. Folk Prints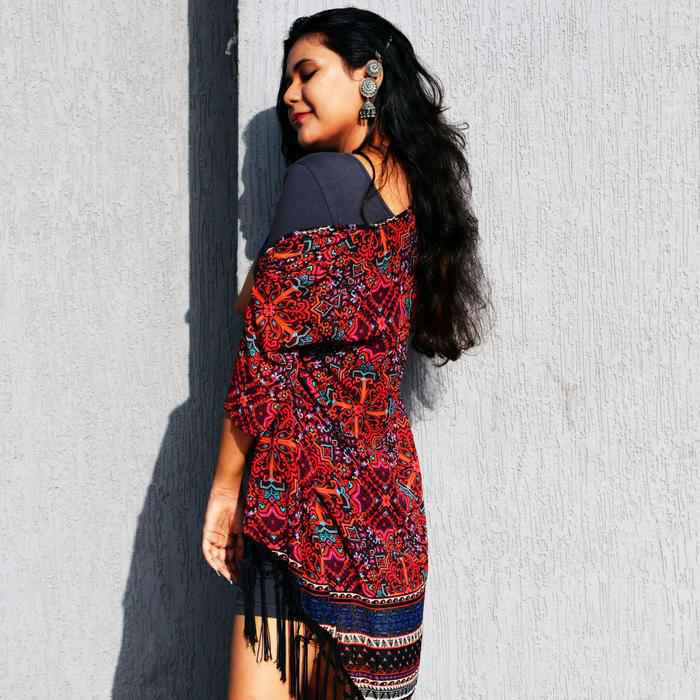 Designers experimented their hearts out this time of the year by mixing up unexpected prints together. Stitching together different prints, materials and tones resulted in a folk drama on the runway. It is all about more sophisticated ethnic and tribal prints adding elegance to women's wear. Be it a shrug or a suit, feel free to experiment with prints this season, because you know you'll be wearing a trend!
3. Head To Toe Denim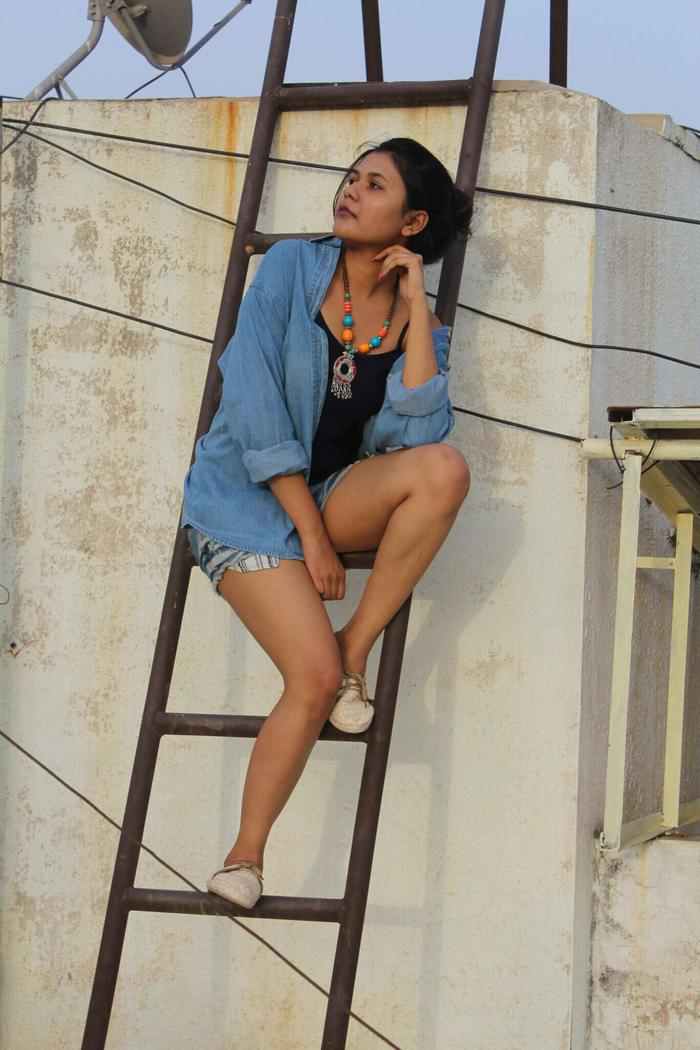 Now, this might not surprise most of us. It was set to rule the runway's ever since we saw Instagram flooded with people wearing denim outfits. Not to forget, most of us tried it and found it to be oh so comfy! Be ready to wear it anywhere you want. We have already seen celebrities going to parties with this look. We love this trend because it allows individuality to come through and is chic at the same time. It's up to you, wear a baggy denim shirt with dark denim hot shorts or a well-tailored denim jacket with jeans. The only rule here is the right fit. Make sure whatever you wear fits you properly to look chic. Accessorize your outfit with statement jewelry or even a pair of sunglasses will do the job. Here are some outfit ideas that you can try-
4. Check-mate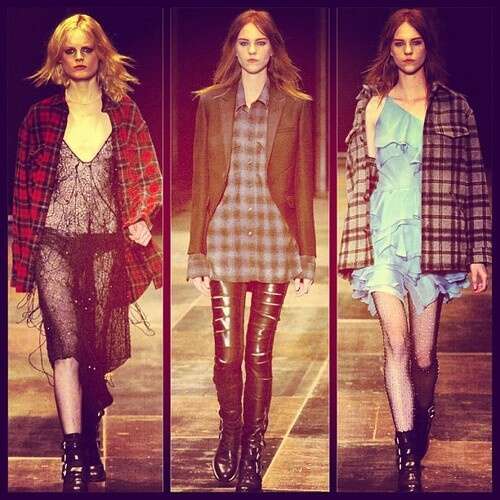 In the wake of the 90's spirit, checks have made a comeback. But this time around it is all about layering them. Be it on a plain t-shirt or an entire outfit, it about leaving it open at the front. Plaids are not only timeless but effortlessly chic. But this is one of the trickiest trends to pull off. Either you end up looking elegant, or a complete granny. Stay away from styling yourself way too much, keep it minimal. You can go for a plaid scarfs, jackets, skirts or coats. Pair it up with the right accessories and bold lips.
5. Dark Florals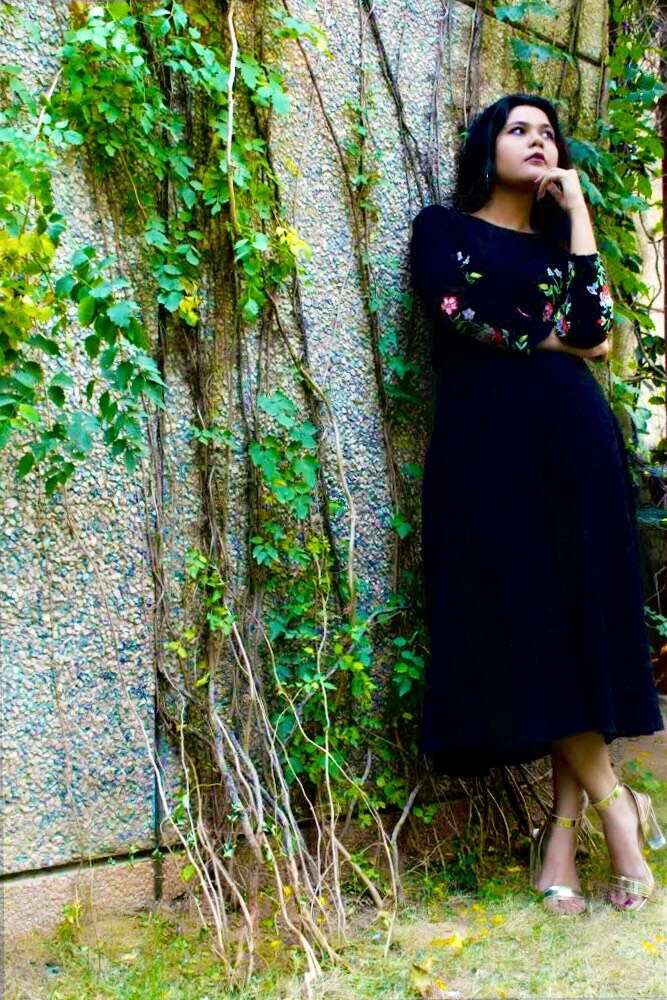 Florals are no longer a summer story. From this season on, try dark, romantic floral prints in the winters. Florals don't have to feminine or bright, for winter's sake, you can try dark and moody blooms. Make sure they are on a dark color pallet with a hint of the Victorian era. Pair it up with bold solids to create a gothic look. Here is a floral embroidered top styled in two ways along with our favorite looks.
6. Colourful Fur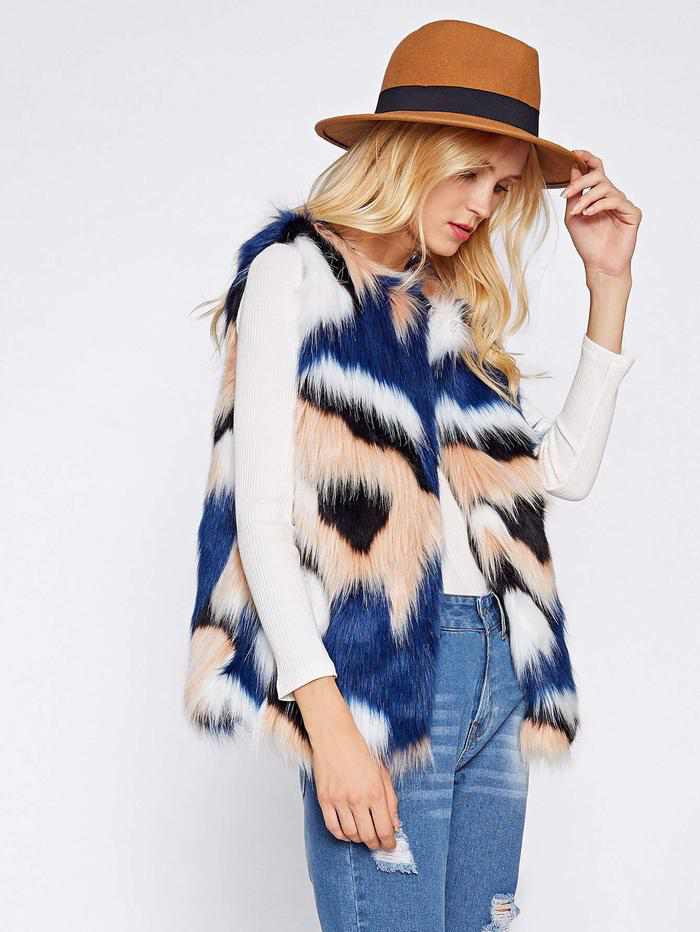 Who does not love fur? We all do! The trend came in first with footwear and now it's all over. But this time it is not restricted to black, white, beige and browns. It has made a comeback with every color you can think of. Fur is not holding back this season with bursts of color. You can wear it as a coat or a cap, put on a belt on it if you wish, there are no limits. So beat the winter blues with a splash of color. And of course, it will keep you warm like no other.
7. Galactic Prints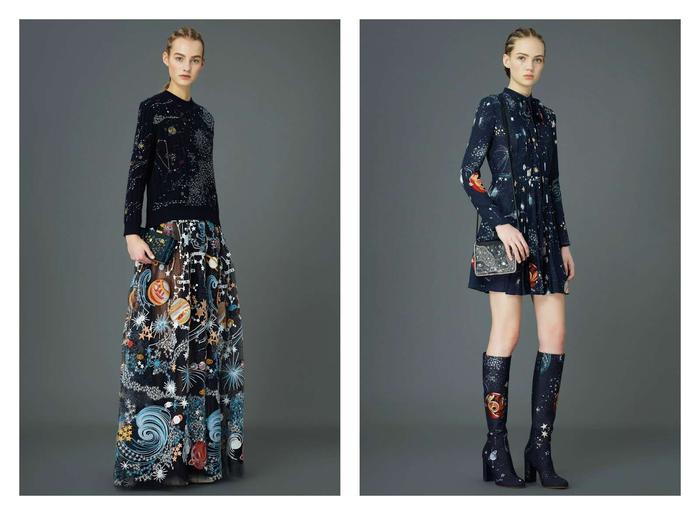 With humans reaching out to space, this trend is an ode to science. This year, shine brightly with some stars on your outfit. Galactic prints are very diverse and you can wear them as you like. Abstract, direct or minimal, it's your choice. You can go colorful but we suggest you stick to black and white for a classy feel. You can adorn this one among the other Christmas Fashion Trends as a sheer dress, a denim jacket or a pair of jeans.
8. Glitter dress
Glitter clothing is perfect for any festive event, family get-togethers, birthdays, and other holidays like Christmas. Glitter fashion is the best choice and a special idea for that Christmas party you are trying to have!
Which one of the Christmas Fashion Trends are you excited to try?
Let us know in the comments below. Stay classy :)
Image Courtesy:
thequirkyvogue
Thunder and threads
Pinterest
SheIn