We are back with the 6th edition of the immensely popular Bachat Wali Diwali, cosponsored by Rapido and Edvoy. This time the games are even more exciting and the prizes are bigger and better. You can win giveaways worth up to Rs 15,00,000. Yes, you read that right! Now, I'm sure you're intrigued about the Bachat Wali Diwali Season 6 games & what you need to do in order to win those prizes.
What are you waiting for? Play NOW to win big. Read up about the games, how to play them before you begin :)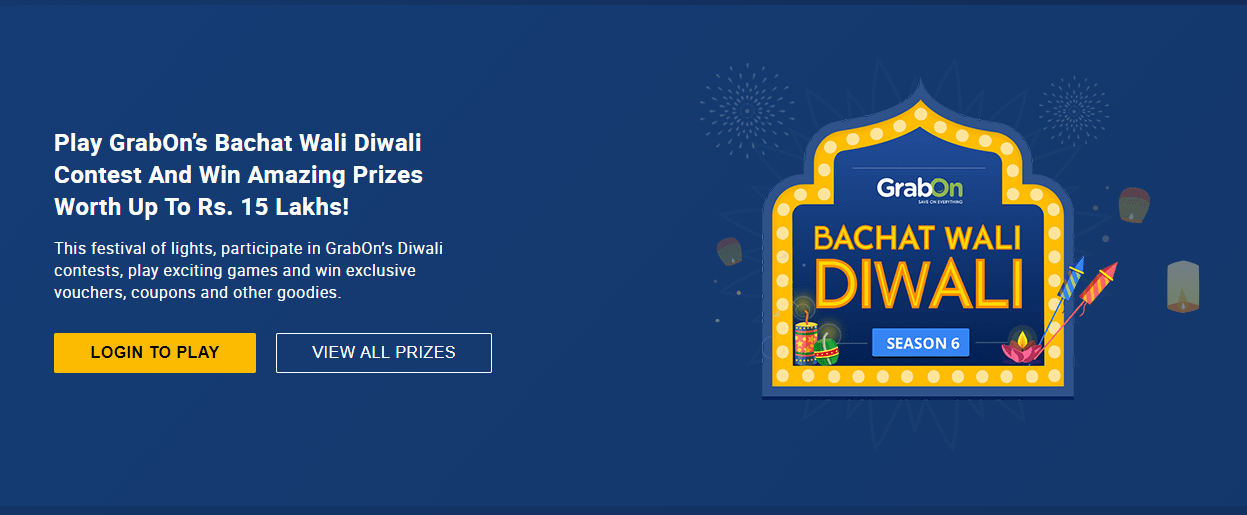 We're pleased to announce that this season of Bachat Wali Diwali is associated with Droom as the gaming partner and there is a list of awesome gifting partners where you can get amazing hampers and goodies throughout the season from our gifting partners that include Bombay Shaving Company, Tagg Electronics, WOW Skin Science, Ferns N Petals and True Jet. 
Without further ado, let's jump directly into the
Bachat Wali Diwali Season 6 games & prizes to be won.
There are two simple, engaging and easy to play games that can win you prizes worth up to Rs 15,00,000:
1. Cracker Pong
The first of the two games is a throwback to the retro style of Spin The Wheel game. Simply hit the center button to spin the wheel and win vouchers or points. Test your luck!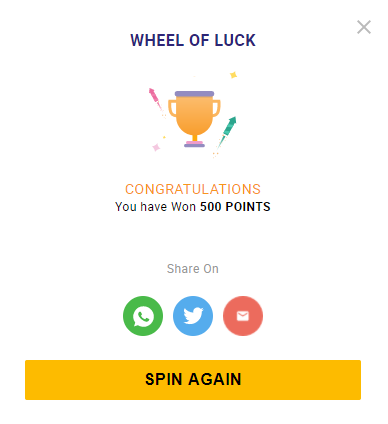 You can win up to 4000 points in just 5 spins of the game. That's more than enough to enter the mega lucky draw where the benefits are limitless.
2. Boli Lagao
How do I play this game?
You are bidding for amazing prizes like headphones or skin hampers and more. Decide a bid amount and enter your bid.
The one with the biggest bid amount gets the bonanza.
You can bid once per day. But no worries. Simply go on the next day to bid again and increase the chances of winning.
So, are you excited about Bachat Wali Diwali Season 6 Games & Prizes?
Let us know in the comments below and start playing now!
You can also check out curated deals and offers that will make your Diwali a special one for you and your loved ones :)