We are back with the 7th edition of the immensely popular Bachat Wali Diwali. This time the games are even more exciting and the prizes are bigger and better. You can win giveaways worth up to Rs 15,00,000. Yes, you read that right! Now, I'm sure you're intrigued about the Bachat Wali Diwali Season 7 games & what you need to do in order to win those prizes.
What are you waiting for? Play NOW to win big. Read up about the games, how to play them before you begin :)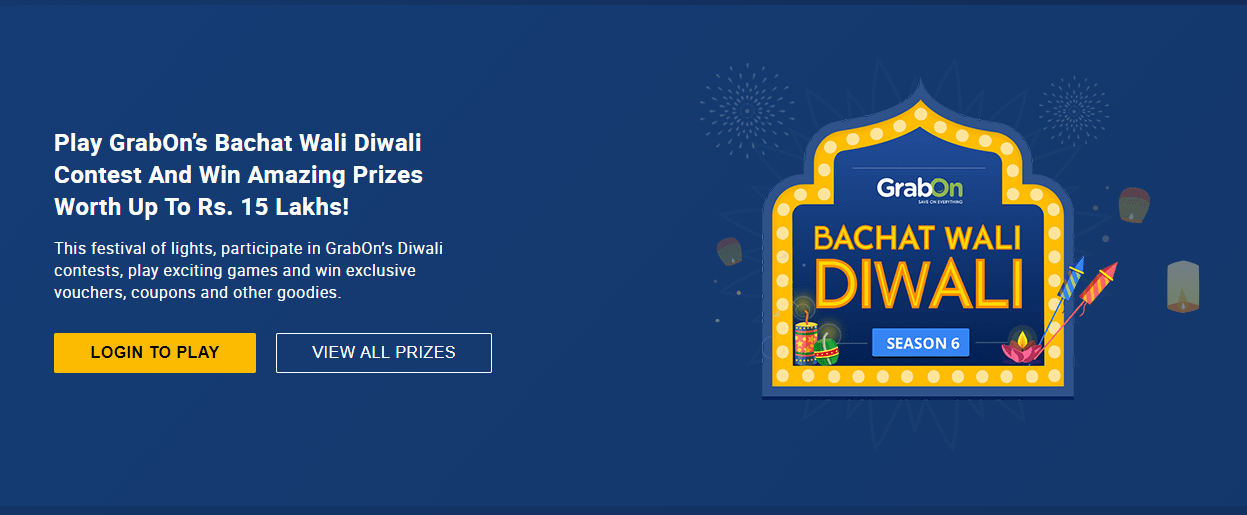 We're pleased to announce that this season of Bachat Wali Diwali is associated with awesome gifting partners where you can get amazing hampers and goodies throughout the season that include Auric, qurez, Sytara, Silberry, My Flower Tree, The Whole truth Foods, Gift Kya De, and Nobycart.
Without further ado, let's jump directly into the Bachat Wali Diwali Season 6 games & prizes to be won.
Bachat Wali Diwali games & prizes.
There are three simple, engaging and easy to play games that can win you prizes worth up to Rs 15,00,000:
1. Wheel of Luck
The first of the three games is a throwback to the retro style of Spin The Wheel game. Simply hit the center button to spin the wheel and win vouchers or points. Test your luck!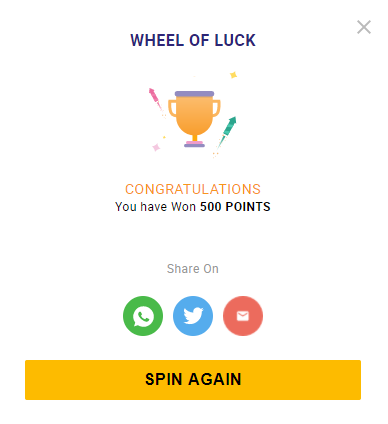 You can win up to 4000 points in just 5 spins of the game. That's more than enough to enter the mega lucky draw where the benefits are limitless.
2. Spot The Pataka
A pataka will be available on the screen on stipulated times. All you have to do is spot it while it lasts and click on it for an explosion of points. The Pataka lasts for one hour twice everyday through the campaign days.
Here's a hack! If you are wondering if you would be able to spot the pataka and click on it while it lasts, keep an eye on our social accounts. We post the timings of the Pataka there. Easy as a cake, but rewarding like a huge pennetta!
3. Minesweeper
Help the miners sweep the mine in the classic Minesweeper game which is making a return this season of Bachat Wali Diwali. You would surely relish this childhood game and take home awesome gifts. That's the real way to pay Minesweeper.
So, are you excited about Bachat Wali Diwali Season 7 Games & Prizes?
Let us know in the comments below and start playing now!
You can also check out curated deals and offers that will make your Diwali a special one for you and your loved ones :)