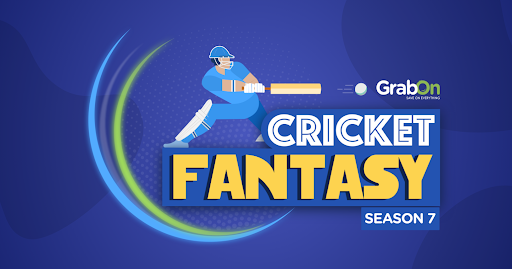 Your favourite place to play games and win rewards is back on the map. Yes, you guessed it right. GrabOn's Cricket Fantasy League (CFL) has returned for a seventh season, with better games and better rewards. And like any other edition of CFL, you don't have to put much effort into it. The games are easy, yet, fun and addictive. The rewards are so big that you won't have to think about shopping for a few months.
In order to get you the best rewards this CFL, we have partnered with some of the biggest, widely popular brands in the market. We're proud to have PharmEasy, Tata Cliq and So Sleepy as our cosponsors in the Cricket Fantasy League by GrabOn. From bombastic audibles to hotel bookings, you'd be able to win all that this cricketing season. In order to get to you awesome gifts and vouchers this CFL, we have partnered with OYO, BoAt, Cult.fit, Rapido, Grofers, Leaf Studios, Rage Coffee, Reyfeber, Asian Paints, Rapz Audio, Trawow, Porter and Safalta.
We have got games like Whack-A-Ball and Speedy Cap which are not just simple to learn but also highly engaging. They will bring out your competitive gaming side while ensuring that you don't feel disappointed at any point. Because, at CFL, you always win something, no matter how you've fared.
So, to get in the spirit of the cricket season, let us kick off CFL with a bang and have a rewarding couple of months. If you're still on the ropes about our Cricket Fantasy League, here are a few points about it that will convince you to participate in it.
Reasons to take part in CFL Season 7
1. A History Of Successful Editions
Over our past six seasons of CFL, we have witnessed millions of users participating in this wonderful bonanza. More than 2 crores worth prizes have been won by various people around the country.
2. Awesome Partners
When it comes to convincing you of CFL's benefits, we leave it to these big brands you regularly shop from. We've partnered with the biggest names to get to you a first-hand experience of how beneficial it is to them and their users.
If you need more reaffirming, then, keep reading to know why brands like these and lakhs of people are excitedly awaiting CFL.
3. Fun Games To Play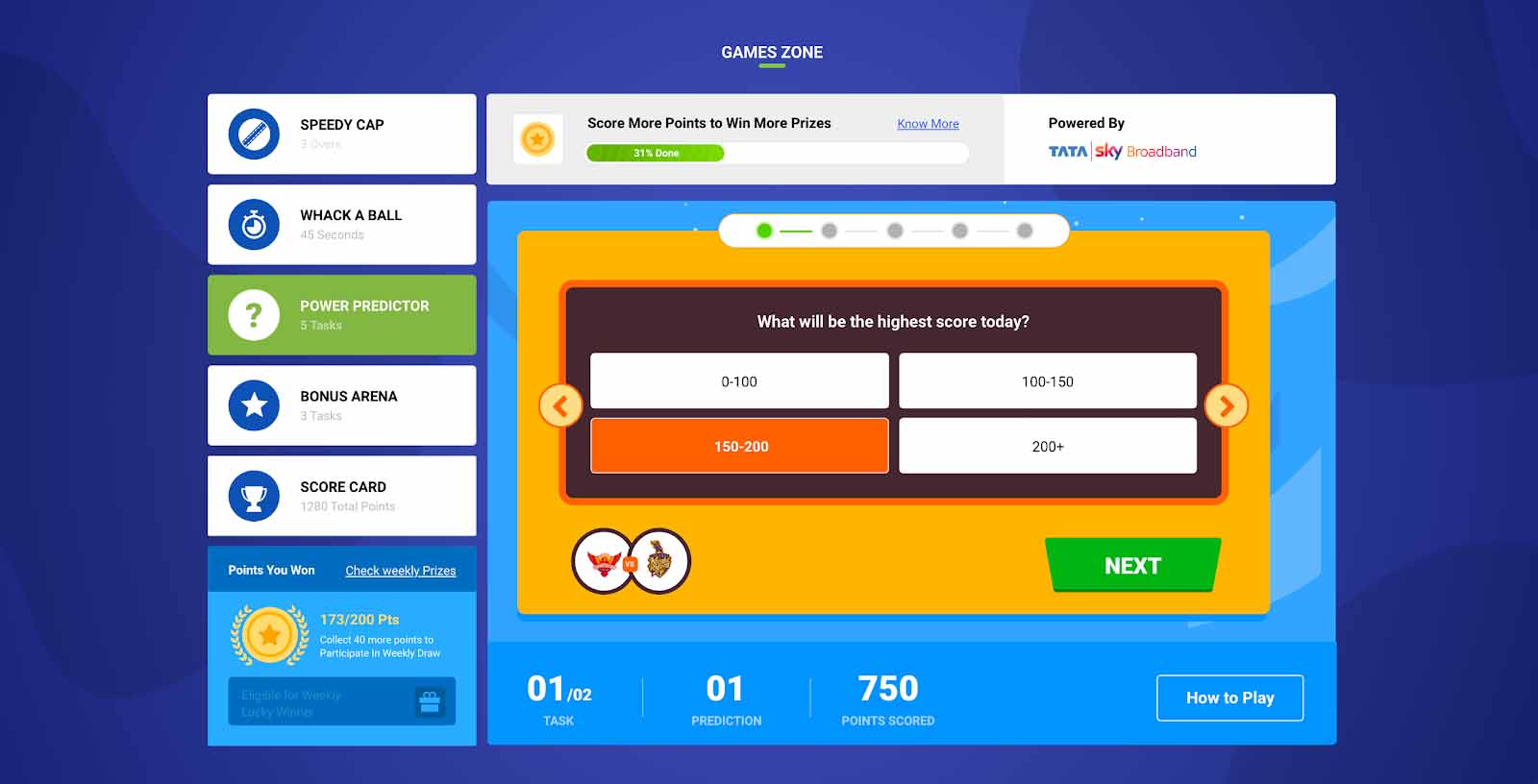 Tired of the many difficult games where you play and play but win close to nothing? Well, come to CFL and play one of its games to get that feeling of winning again. We have simple games like Whack-A-Ball where you just have to tap on the ball as it comes up. If you wish to chance your luck, you can do it at The Predictor and make predictions on the upcoming matches of the IPL. I mean, you can just watch the IPL game and in between the ad breaks, you can just play a round on CFL or set your predictions and win yourself some rewards. Yes, it's that quick.
Play everyday to increase your points haul while adding to your prize collection. Also, take part in the daily and weekly giveaways and don't miss the mega draws that come in between (that's the place where you win big and get ahead of the competition).
4. Big Rewards For Big Savings
Your time at GrabOn is all about saving. Saving money, saving effort and even saving time as well. So, it should be no surprise when you make savings too while participating in CFL. How, you ask?
Well, the gifts you win during CFL are all useful and will come handy at some or the other point. You won't get anything that you wouldn't know what to do with. And since you will be bagging them as rewards, you would be saving up a lot of money that you can spend elsewhere.
5. Ways To Win More At CFL
Even though everyone wins something at CFL, you can use some ingenious hacks to win more than the others. Because we're all very competitive and we all want to bag as many rewards as we can when they're being dished out, right?
6. You Win No Matter What
At CFL, everyone's a winner. Everyone wins prizes and gifts. And they are not some consolation prize but rather, proper prizes. No matter where you end up, first or second or last, there's a reward waiting for you. And the word "loser" doesn't exist at GrabOn's CFL. Additionally, we have added more creative ways this year for you to never stop winning.
So, whatever your gaming capabilities might be, do take part in CFL everyday to win prizes. Rest assured, you won't regret your time here.
7. Exclusive Coupons By GrabOn
Other than the rich rewards, you can also get exclusive coupons by joining GrabOn's Cricket Fantasy League. Here's how. First, you log in to CFL at GrabOn's website and play a game of your choice. Putting aside the rewards you win in each game, you might be left with some additional points. These points will be transferred to the rewards store from where you can access them to get exclusive coupons by GrabOn which you can't find anywhere else.
Here's the thing about these coupons- they are deals that are bound to make you some giant savings on your purchases. Plus, you get to pick from a range of brands and get discounts or cashback deals on the brand of your choice.
So, these are a few reasons why you should participate in CFL. There are many more but I have a feeling that you are already convinced. And if that's the case, then, you should gear up and be ready for the cricketing season that's about to hit you. Beginning on 9th April 2021, the seventh edition of CFL will run along with the IPL and be a major part of your summer recreation.
So, go ahead and sign up for CFL. The earlier you sign up, the more you will win there. You will also get early-bird vouchers for joining in early.
If you want to know more about this year's CFL, you can get all that info here and be prepared to win a lot of rewards.