Somewhere on Facebook, we all have come across a status that read – "Asking someone else to drive your beast is like asking someone else to kiss your girlfriend!" Such is the guys' love for bikes. There is an increasing segment in the Indian market, which spends in beasts to hone or relive the passion of guys for biking. We, at GrabOn, had a lot of fun gazing fervidly over these dream machines, as we put this exclusive list of 25 most expensive motorcycles in the world together that will empty your wallets and fill it with unlimited thrill. Let's count down the 25 most expensive bikes on sale on the planet. Prices are in US Dollars.
Here are the 10 most expensive motorcycles in the world
Neiman Marcus Limited Edition Fighter – $11 million
1949 E90 AJS Porcupine – $7 Million
Ecosse Spirit – $3.6 million
The Yamaha BMS Chopper – $3 million
Harley Davidson Cosmic Starship – $1.5 million
Dodge Tomahawk V10 Superbike – $550,000
Legendary British Vintage Black – $400,000
Ecosse FE Ti XX – $300,000
Ducati Desmosedici D16RR NCR M16 – $232,500
NCR Macchia Nera – $225,000
For anyone who loves the experience of being on the road on the bike, some of these ridiculously expensive motorcycles will still be a dream purchase. We can just pack our bags and go on that long trip on one of these bikes, covering vast reaches and exploring isolated places. A bike is the best vehicle if you wish to dip your feet into nature and no bikes are better than these. Not just that, these sturdy beasts can take you almost anywhere you want to go. You just have to know how to tame them.
25. Harley Davidson CVO Limited- $44,000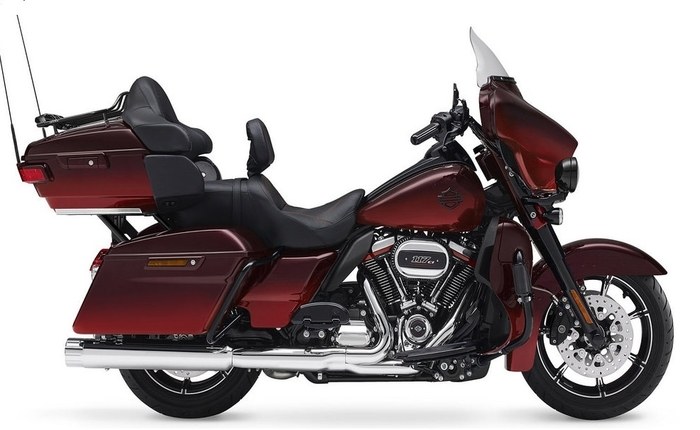 To start of the list of the most expensive bikes in the world, here's the 25th one- Harley Davidson CVO Limited. The CVO stands for Custom Vehicle Operations. The CVO series is made for a custom use with an addition of wireless headset interface module to the already existing stereo.
If you want to buy or sell two-wheelers, the Droom marketplace is the best option. You can explore numerous models as it is backed with advanced technology for making online transactions effortless. While buying your favorite bike, use the droom coupon code to avail of huge discounts and offers.
24. Kawasaki Ninja H2R – $50,000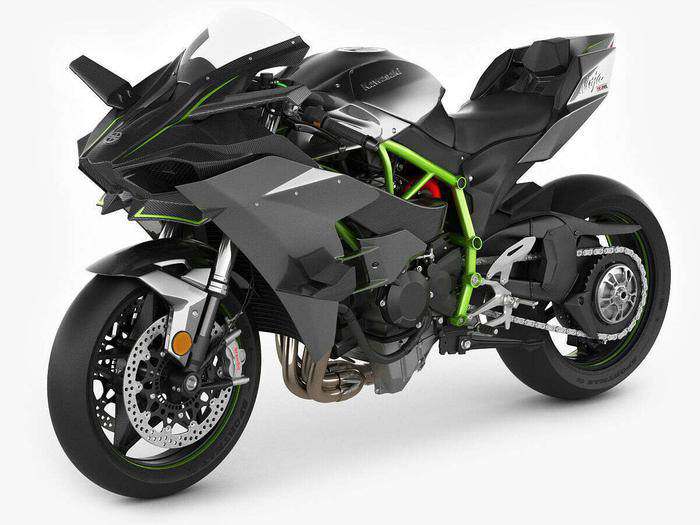 This bike is of the supercharged, super-sport class. This one was launched in 2014. All the Kawasaki industries came together to create this super bike. A trellis frame with an intense force design carbon fibre body designed in their aerospace division. It has their retro river mark logo. If you want to feel like a Moto GP driver by spending not too much, you can do it by buying this bike.
23. TRON Light Cycle – $77,000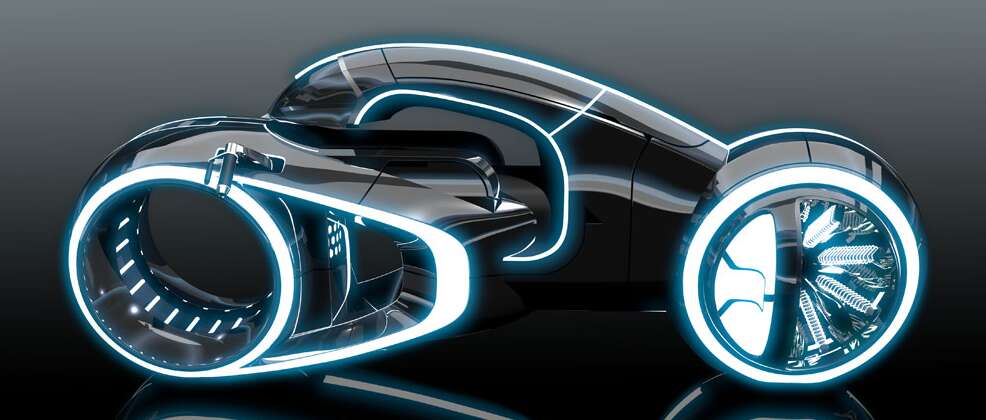 Whether you're a fan of the new TRON movie or think the original 1982 film was better, it is hardly arguable which movie had the better bikes, which were integral to the science fiction feature.
Missing only the badass trail of light that the bikes leave in the movie, a replica of the futuristic light cycle built by California-based Andrews Collection is almost as good as the ones in the film. The unique car dealership sell the replica for USD $77,000. But they are hard to come by and worth showing off if you manage to buy one.
22. Confederate B120 Wraith – $92,500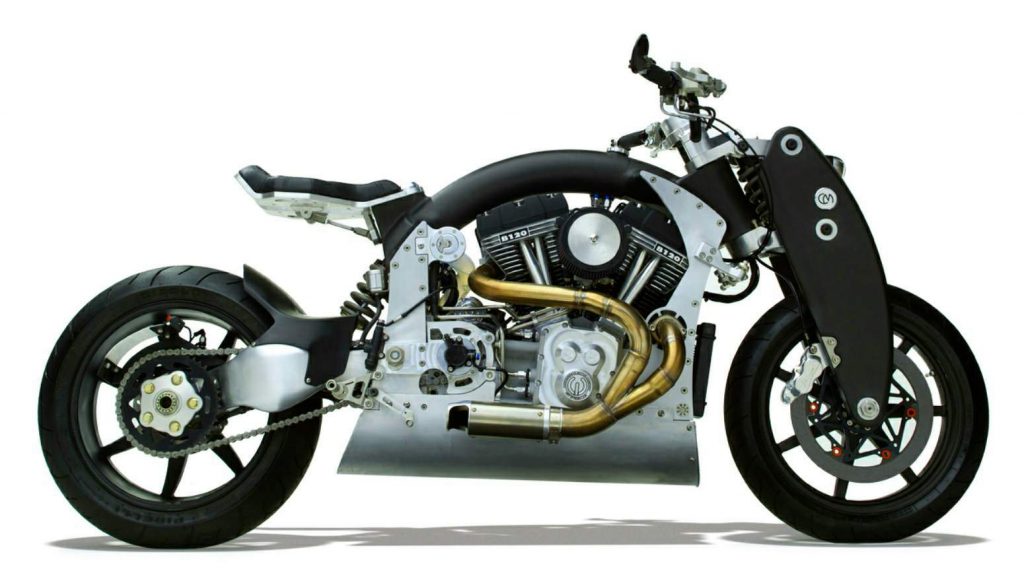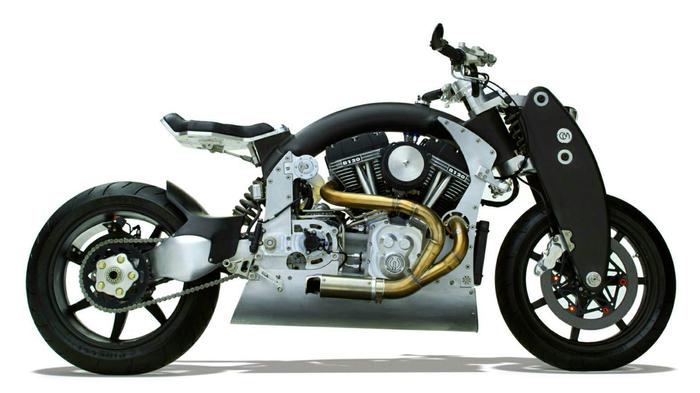 Although not as futuristic as the Tron Light Cycle, the Confederate B120 Wraith is dearer with a price tag of $92,500. This bike is a must buy for any motorbike enthusiast who loves the aesthetics of retro motorbike design with modern performance standards.. and also happens to be seriously rich.
The bike itself is still worth the money in a way, with its billet aluminium that is aircraft grade and carbon fiber that gives it the unique blend of old and new.
21. Vyrus 987 C3 4V – $103,800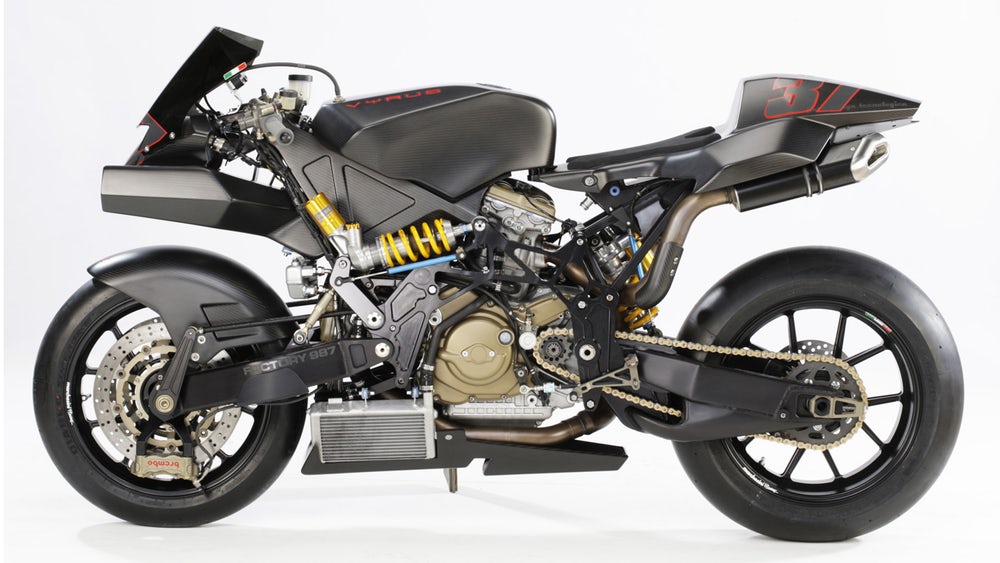 Vyrus is an Italian company that builds insane beasts powered by Ducati engines. The 987 C3 4V is one of their most expensive motorcycles with a price tag well over $100k. With a crossover of a sports bike and motocross aesthetics, the bike is super light at a cool 158 kilograms.
The naked design also makes it a must buy for those interested in the mechanics of a bike and who also happen to be super-rich.
20. MV Agusta F4CC – $120,000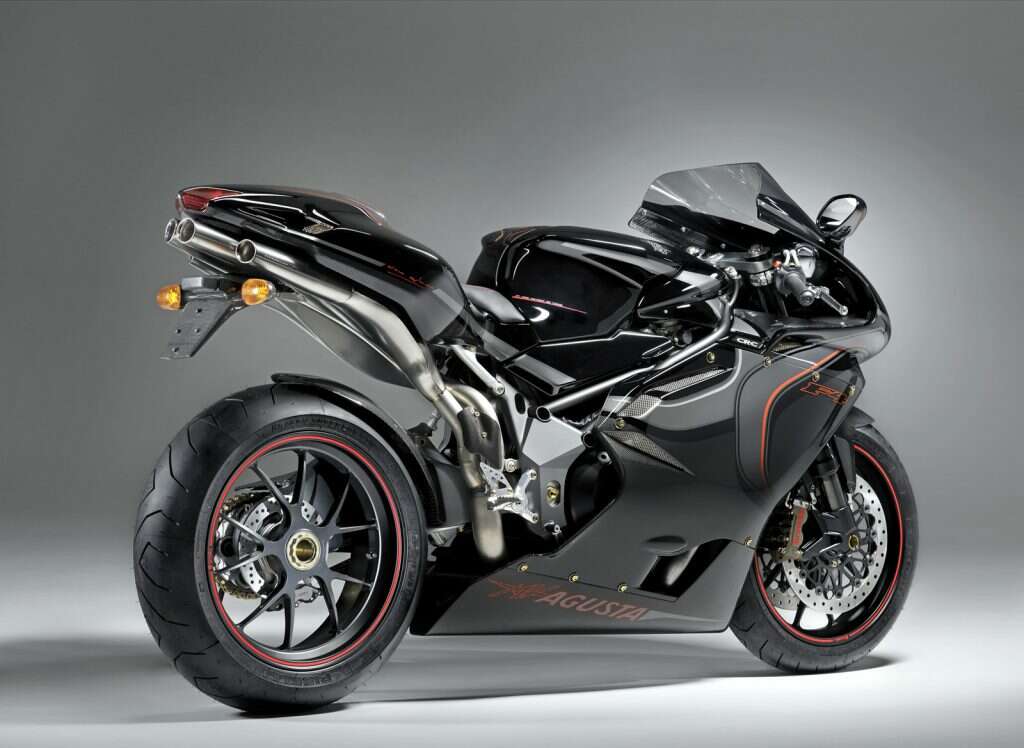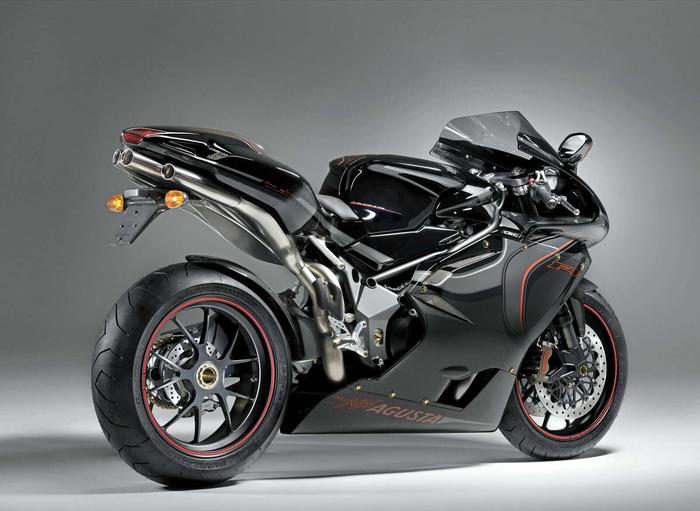 The aggressive posture of the rider on the MV Agusta F4CC asserts its position as a bike designed for high speeds, with horsepower clocking at 200. The price tag of the MV Agusta comes with a justification of exclusivity, with only 100 units built.
That the entire bike is practically hand-built with over 90 percent of its parts(including engine valves from Ferrari) being tailor made might also give some comfort to its owners. And MV Agusta is not a motor-brand to be taken lightly. This bike is certainly worth the money you're going to spend.
19. Coventry Eagle – $120,000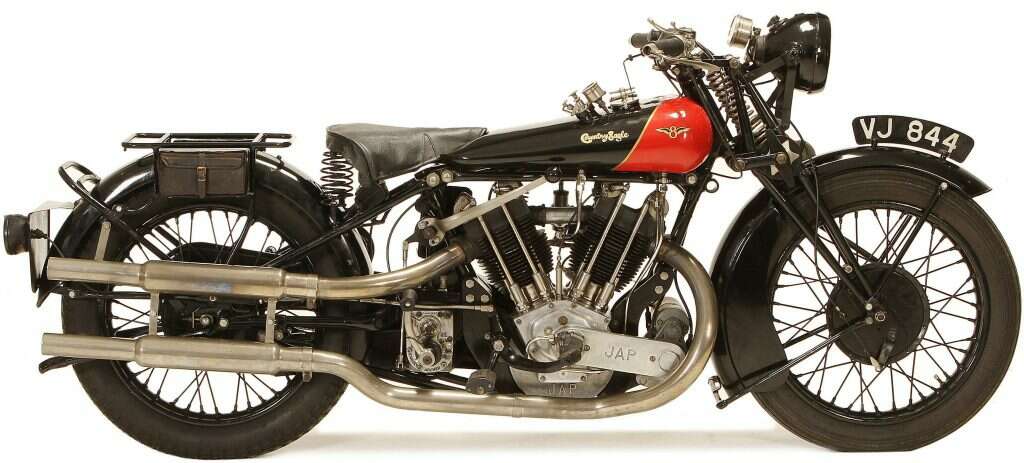 Flying Eagle is one of the oldest and yet, one of the most expensive bikes from the Royal Eagle Company. Although it is a little less than a hundred years old, the bike is still good to hit the road. Designed for the classy riders and believers of the phrase 'Old is Gold'. Well, the price certainly makes it gold. If you collect unique, antiquated bikes, this one should be in it.
18. NCR MH TT (Mike Hailwood) – $130,000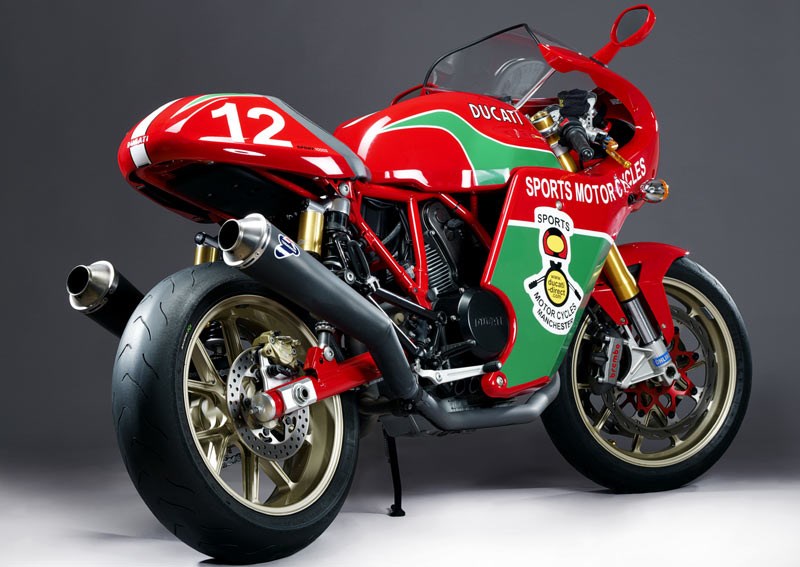 Here is another on our list of most expensive bikes in the world. This retro looking, titanium-framed motorbike was built exclusively for collectors, or at least that is what one would assume looking at its horsepower of 130 and the price it sells at.
There were only 12 of these babies ever assembled to commemorate the 30th anniversary of British Grand Prix racer, Mike Hailwood's victory at the Isle of Man. The design is reminiscent of the late 1960s racing motorcycles. Certainly, a collectible that every moto-racing fan should own.
17. NCR Leggera 1200 Titanium Special – $145,000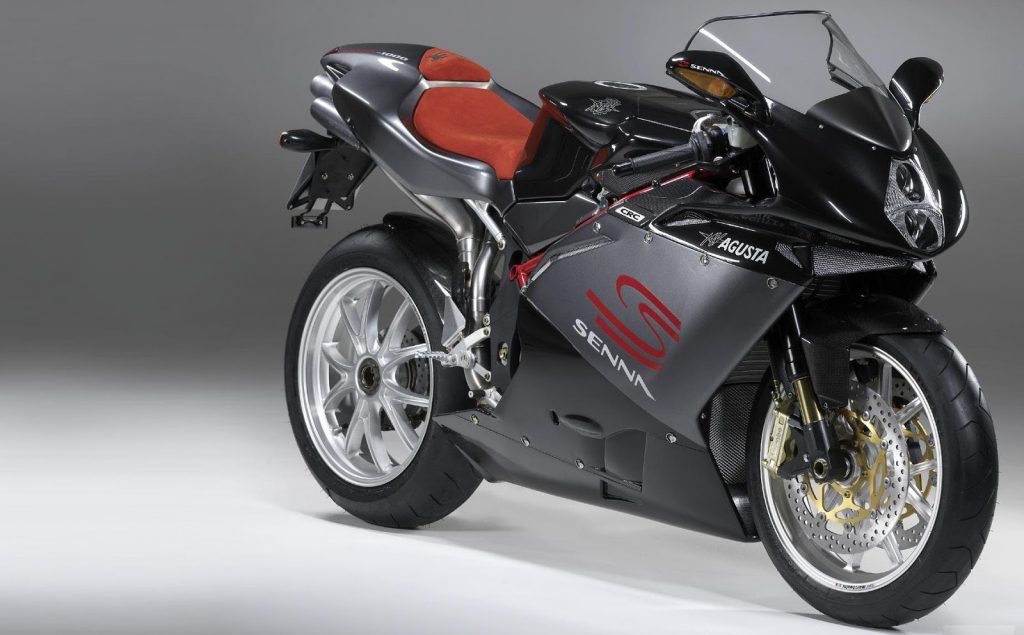 Another titanium beauty, except with splendid components. The bike features carbon fibre BST wheels, suspension by Öhlins, brakes by Brembo and a titanium frame weighing 5 kilograms. This makes the bike super agile, much like any bike by NCR.
16. Hildebrand Wolfmüller – $150,000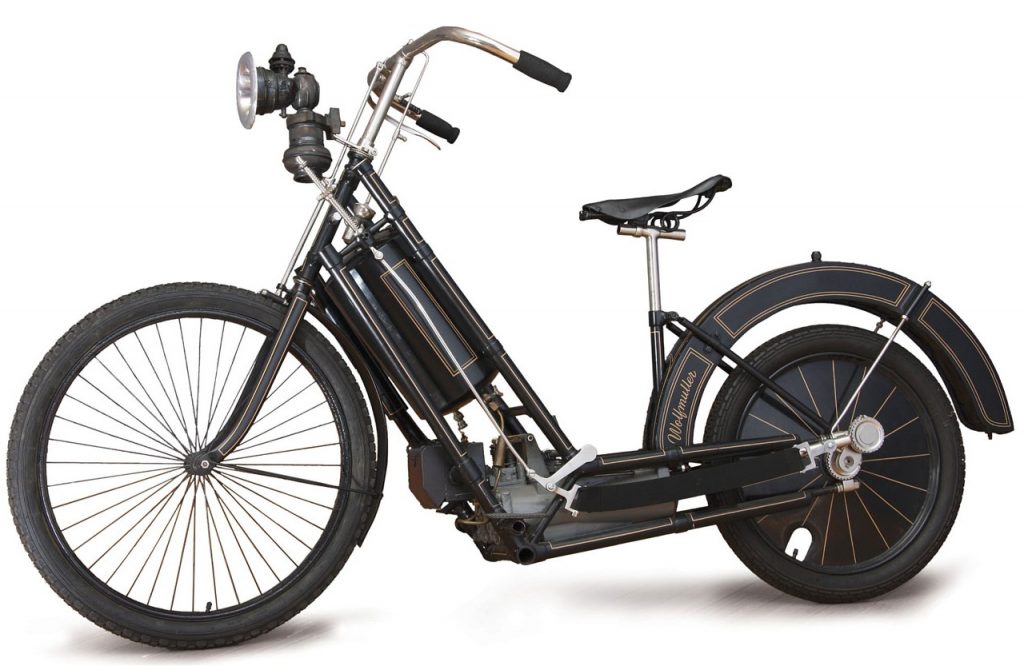 "If I have seen further than others, it is by standing upon the shoulders of giants."
-Isaac Newton
The world's first production motorcycle, Hildebrand and Wolf Müller is one of the most expensive motorcycles in the world. They have a graceful and enduring history. Heinrich and Wilhelm Hidebrand (the original owners) were steam-engine engineers before they teamed up to produce their internal combustion Motorrad in Munich in 1894. 1894 Hildebrand & Wolfmüller's first production motorcycle was sold in an auction in 2010 for $111,626. This bike is again on sale and priced much higher for the history behind it. It is a rare bike indeed. The bike has a two-cylinder four-stroke engine. If you want to own a piece of history, this is the bike you buy.
15. 1955 Vincent Black Prince – $162,800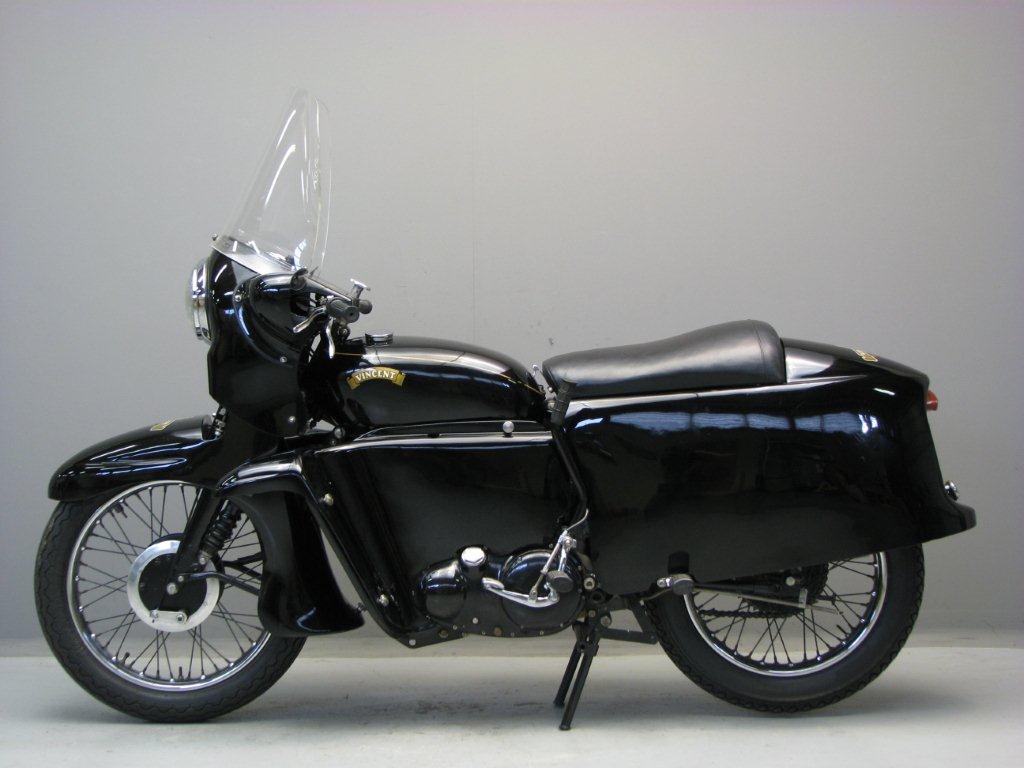 Way back in 1950, Vincent introduced their 500cc bikes again. But things didn't work out as expected and they didn't produce them anymore because of a good decline in purchasing of luxury products. But over a century later, it's one of the most loved and valuable Vincent bikes ever. And since it's so rare to find, you can expect the price to be this high.
14. Icon Sheene – $172,000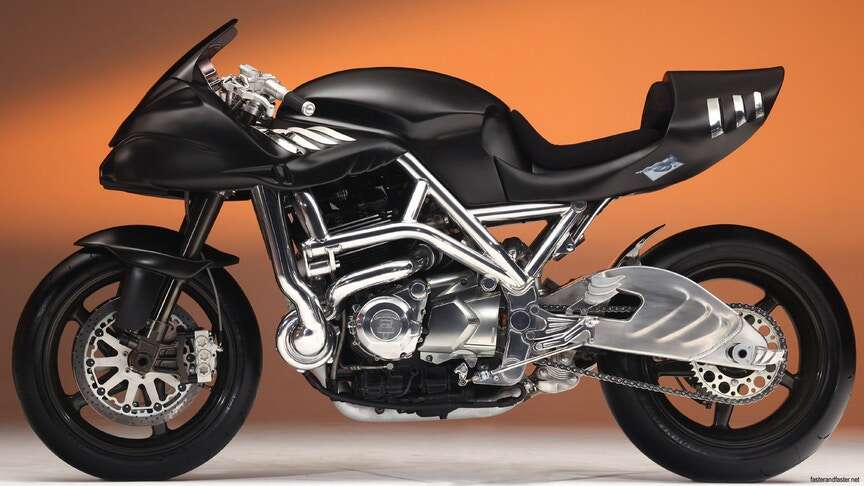 Much like the NCR MH TT, the Icon Sheene is also a commemoratory bike built to pay homage to world champion motorcycle racer, Barry Sheene. Being limited edition seems to have an influence on the price tags of the bikes on this list, as is with the Icon Sheene with only 52 of them ever built.
To further highlight the exclusivity of each bike, the makers printed one of the 52 playing cards on each unit. Deemed to be the most powerful bike of its time, the $172000 bike has a 1500cc engine.
13. Hubless Harley Davidson – $155,000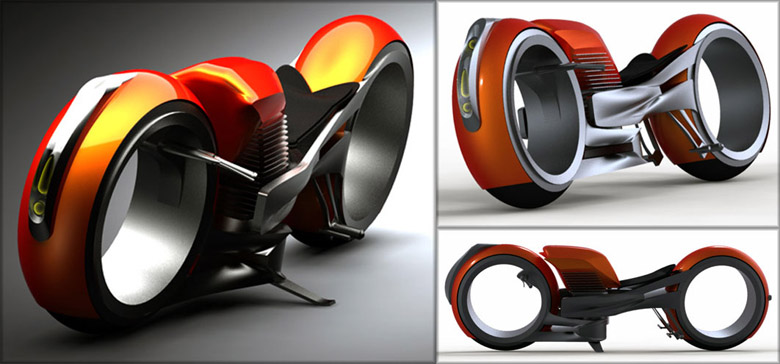 This badass Harley-Davidson road king rides on hub-less wheels i.e. it doesn't have spokes, unlike other expensive motorcycles. While making the high-end bikes in our elite list of the world's most expensive motorcycles, this particular renegade wasn't in our mind and we had to see the images to believe it. Featuring an all-aluminium body, the most striking thing about this Harley beast is it has the most insane wheels that look strikingly similar to a Dyson office fan. Machined from a solid piece of billet, the brake system has been integrated into the wheels while a custom air cylinder has been designed specifically for the load the bike and wheels will have to endure.
12. MTT Turbine Streetfighter – $175,000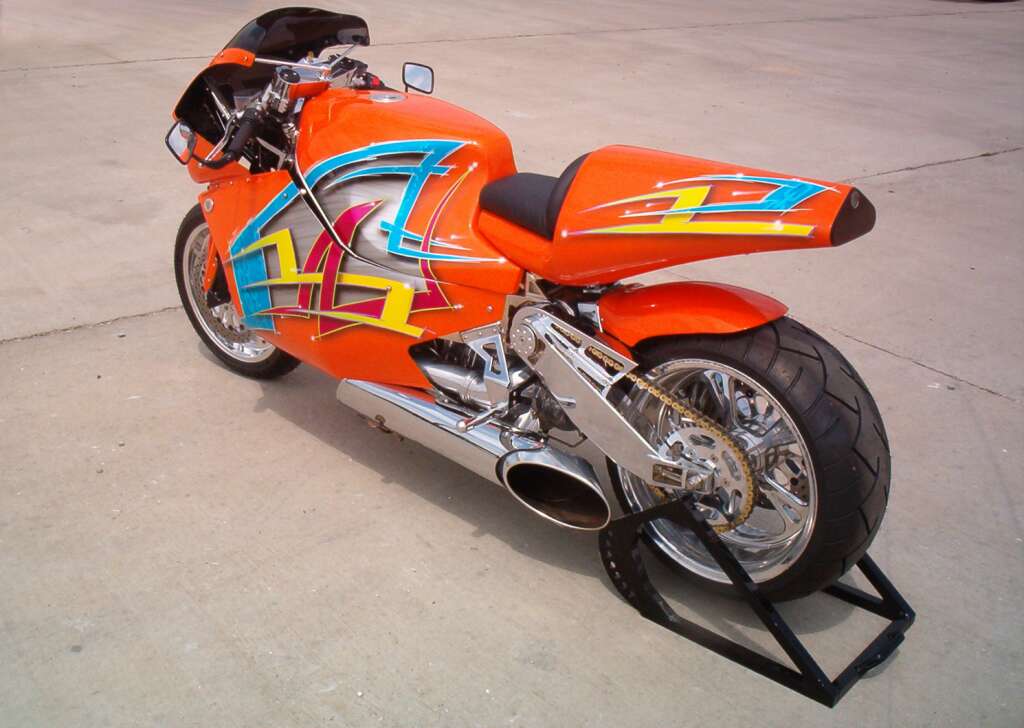 This beast by MTT had a Rolls Royce-Allison turbine built in which let it reach 320 hp with its Pirelli Diablo tires. With production limited to less than 5 per year, the bike is known for its insane acceleration with zero vibration. The MTT Turbine Streetfighter is still up there with the best super bikes. With only a few being made every year, you might struggle to get this bike, even at the price mentioned above.
11. Suzuki AEM Carbon Fiber Hayabusa – $200,000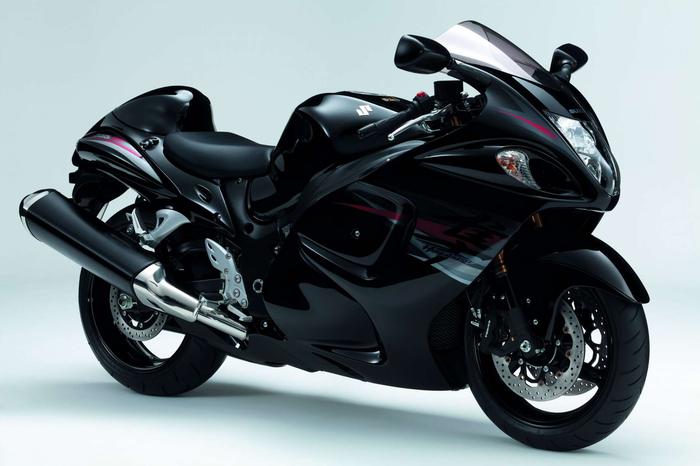 I am sure we have all had pictures of a Suzuki Hayabusa on our bedroom walls as kids. That's because it was the epitome of cool back then. And even today, it is the bike to have amongst the cool, rich people. It can easily reach the speed of over 188 miles per hour, known as the world's fastest production motorcycle, a title it still holds to this day. Launched in 1999 with an upgraded version in 2008, it doesn't compromise on qualities like comfort, handling, reliability, noise, fuel, economy or even the price. Get a Hayabusa today and make your childhood dream real.
10. NCR Macchia Nera – $225,000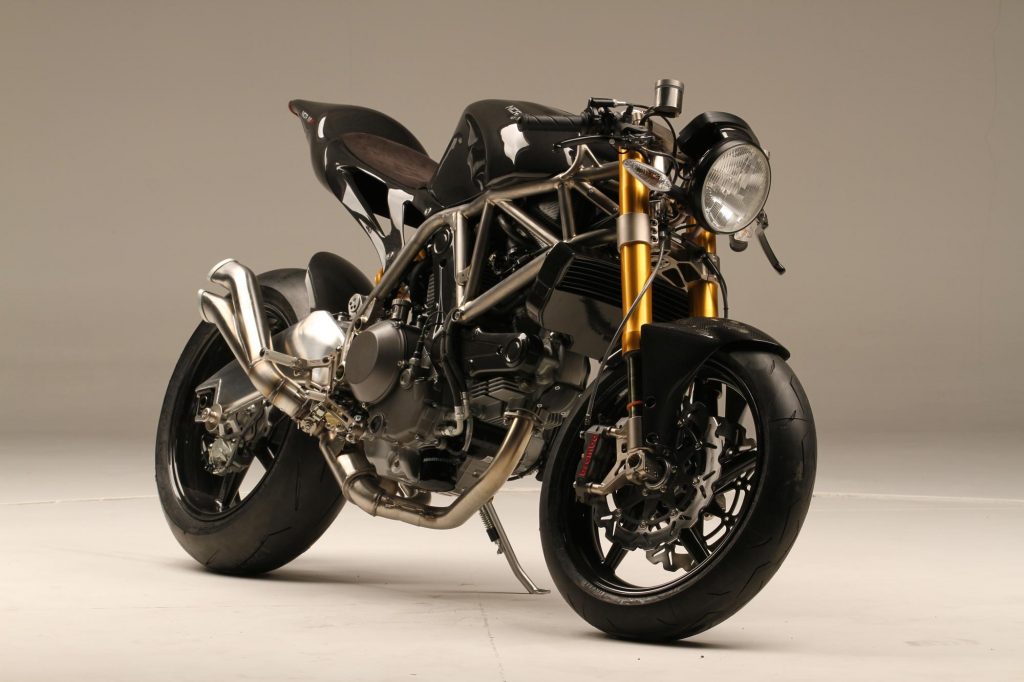 Macchia Nera is another bike riding on the 'limited edition' game to get its $225000 tag, and having celebrated Italian designer Aldo Drudi's name only helped. Albeit, not very powerful in comparison to the many super-bikes on this list, the NCR bike is super light at under 135 kilograms making it heavily popular as collectibles for aficionados.
9. Ducati Desmosedici D16RR NCR M16 – $232,500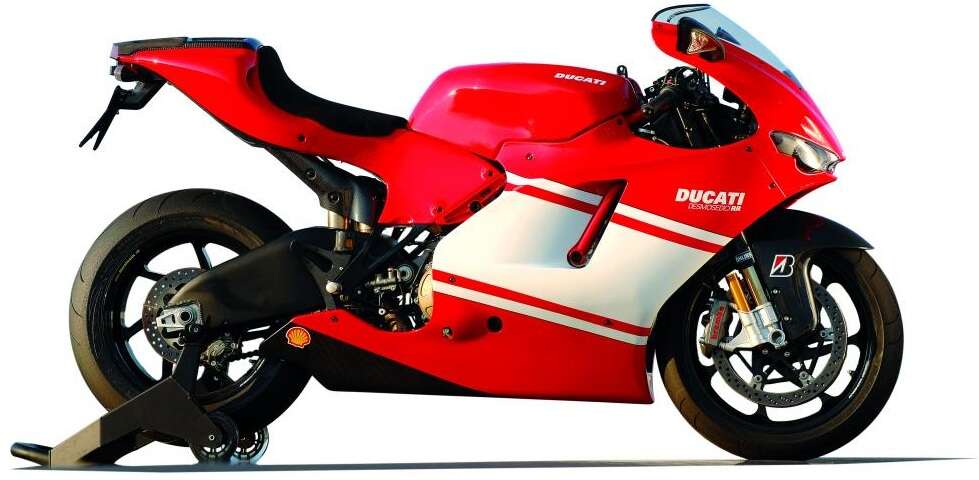 Ducati is one of the biggest brands in the superbike world. Their bikes are not just pleasing to look at but also true beasts on the turf. This model is much the same. It features carbon fibre for the fenders and there are also other materials which were used for making the different parts of the bike such as titanium, avionic and aluminium. Although you can find all of these materials, the bike is not heavy as it weighs just about 145 kilograms.
8. Ecosse FE Ti XX – $300,000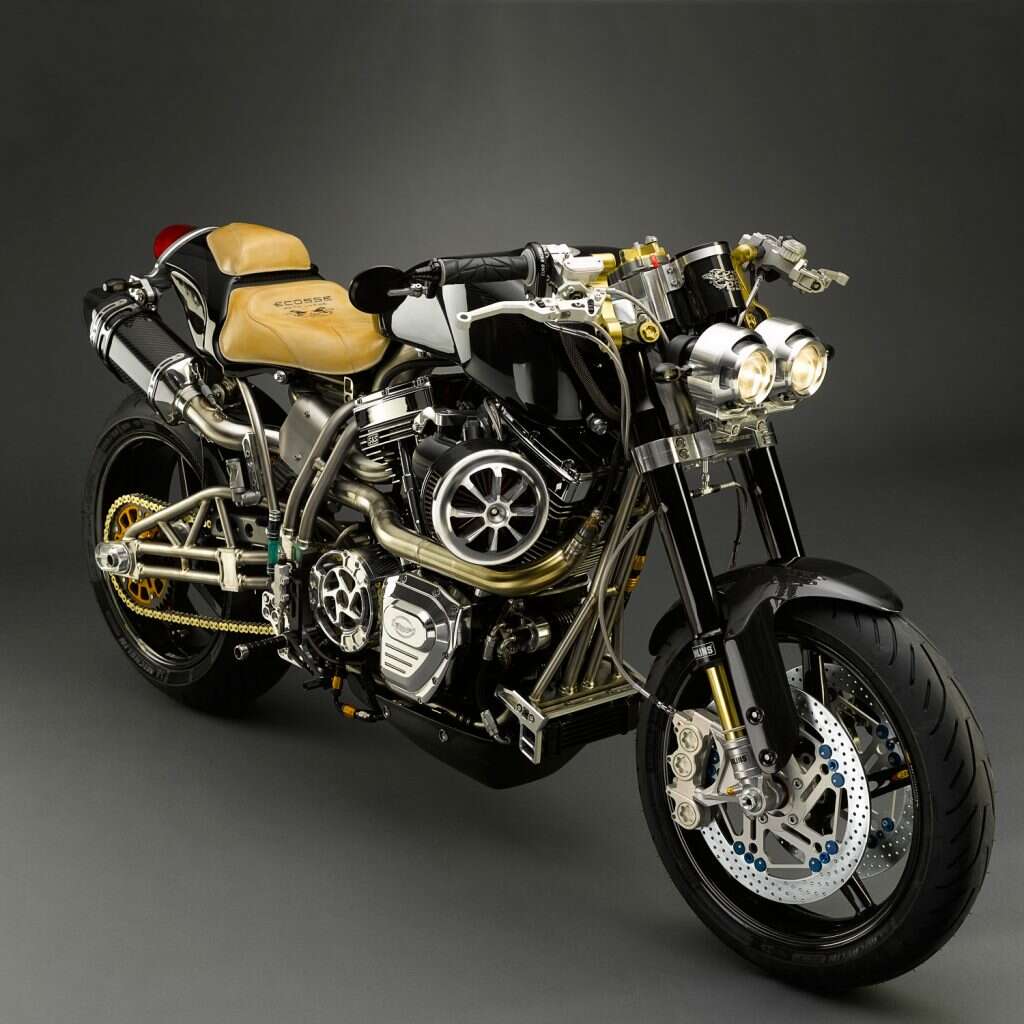 Ecosse Moto Works is renowned for its exclusive range of motorcycles and one of its latest, most expensive motorcycles in the Titanium Series the Ti XX is the Ecosse FE Ti XX. The bike is ranged at whopping $3 lakh, which is about 1.64 crore in INR.
The motorcycle is powered by a 2,409cc billet aluminium power plant and transmits 228PS of power to the rear wheel. Carbon fibre has been used abundantly on the bike to keep the weight low and the saddle has been handcrafted by posh Italian leathermaker Berluti.
If that isn't enough, its grade-9 titanium exhaust pipes have a ceramic media shot-peened finish on them. To keep the Titanium Series FE Ti XX highly exclusive, only 13 units were ever made.
7. Legendary British Vintage Black – $400,000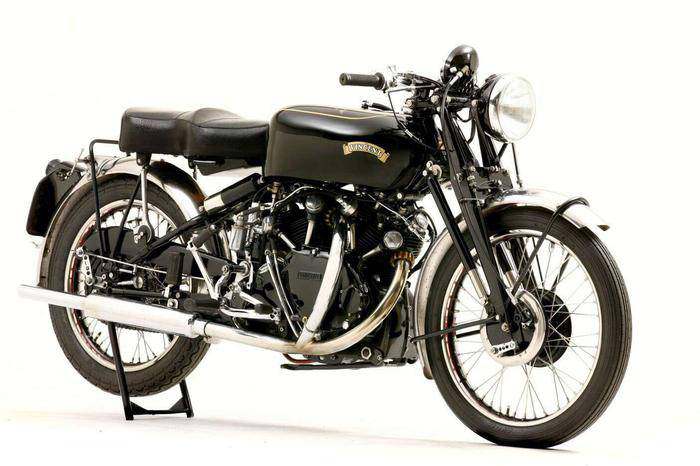 Legendary British Vintage Black was initially known as Vincent-HRD. It was once faster than the Jaguar Sports Car when it was released in 1948. Only 33 of these bikes were built. Richard Thompson, the musician, wrote the song "1952 Vincent Black Lightning" inspired by this bike and recorded it for his 1991 album Rumor and Sigh.
6. Dodge Tomahawk V10 Superbike – $550,000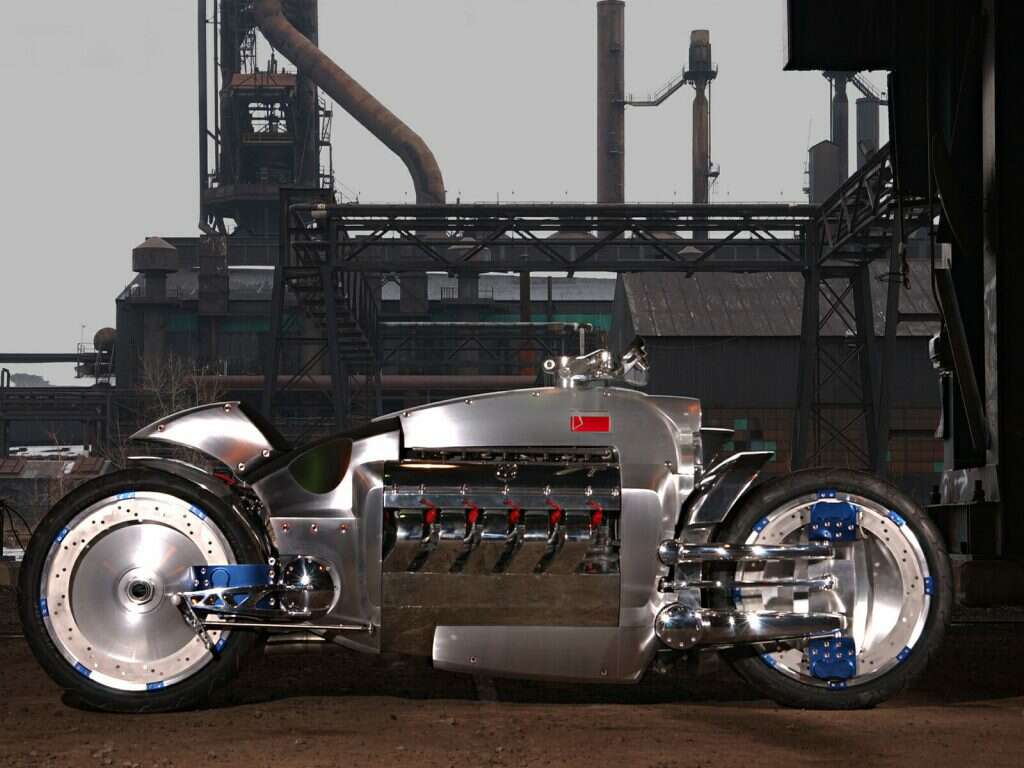 At the first sight, the Dodge Tomahawk V10, one of the world's most expensive motorcycles, looks like something straight out of a high-budget sci-fi movie. The chrome futuristic beast weighs well over an absurd 680 kilograms and still manages to clock o to 60 in 2.5 seconds with a maximum speed of 482 km per hour.
The bike itself, however, is a concept automobile meaning that it is illegal to ride it on the streets. But certainly a work of art to keep in your garage, right?
5. Harley Davidson Cosmic Starship – $1.5 million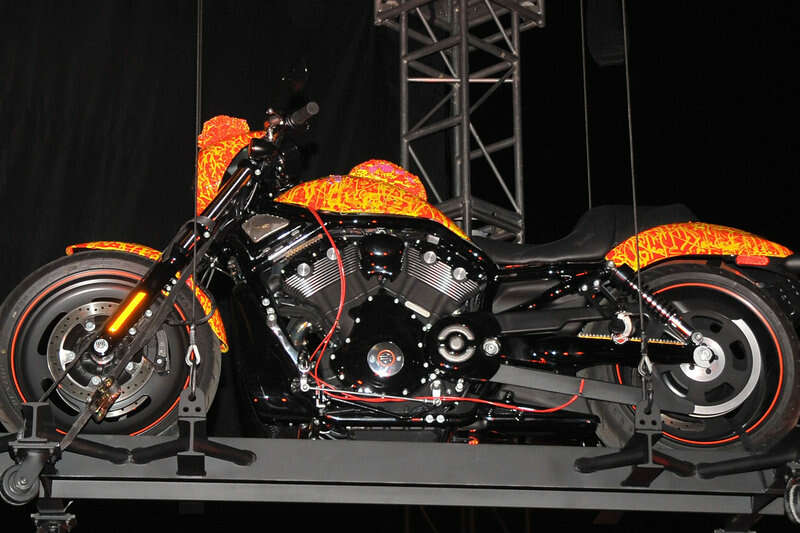 Harley Davidson is the only American company in the list with a bike priced over $1 million. The price you'd pay(if you could) wouldn't be for the power as the bike has nothing much to boast in terms of horsepower or torque. But, the Harley Davidson Cosmic Starship is a complete work of art hand-painted by Jack Armstrong.
The price tag of 1.5 million might seem too much until you consider the fact that most of Jack Armstrong's paintings' prices go as high as $3 million.
4. The Yamaha BMS Chopper – $3 million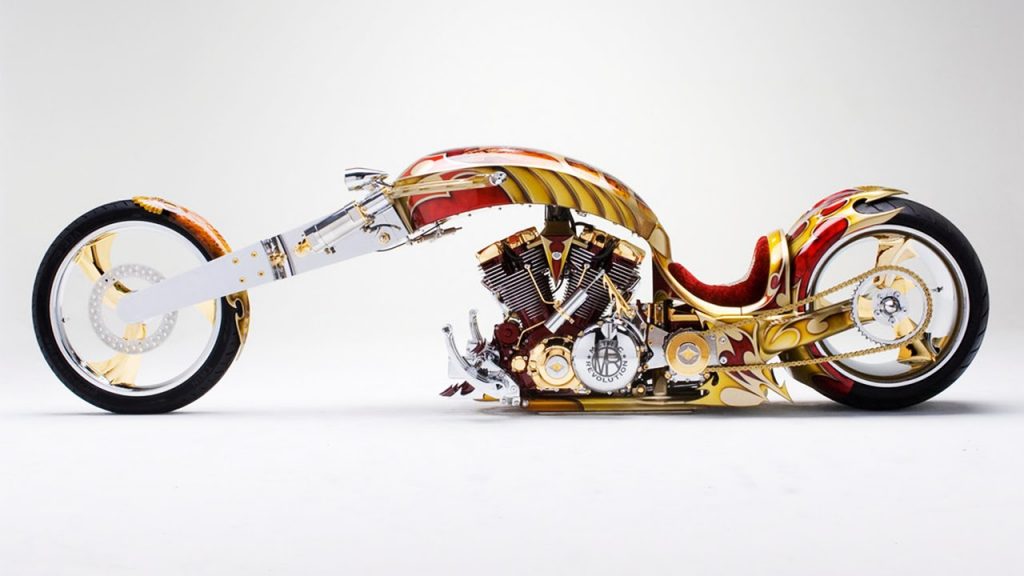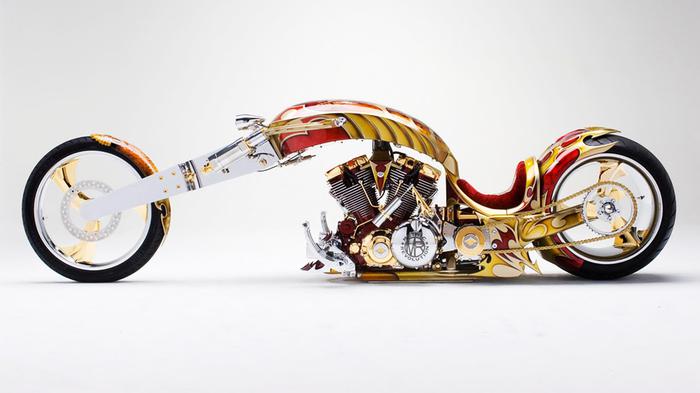 The list from here on is of bikes that are pure collectibles and not really meant for the road. The selling factor for these is more the uncanny design rather than power or torque.
With a red velvet upholstered seat, the Yamaha BMS is almost entirely coated in 24 karat gold with a peculiar print and seating posture that oddly shares a stark resemblance with the bikes featured in Samurai Jack. It is literally "riding on gold".
3. Ecosse Spirit – $3.6 million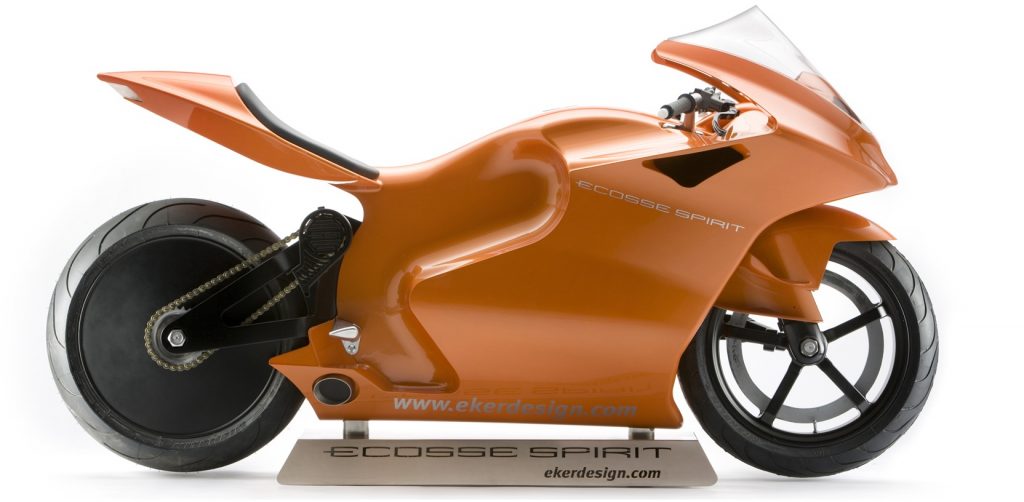 The Ecosse Spirit ranks second in the list of world's most expensive motorcycles. It may look harmless at first sight but make no mistake, it packs enough power to satisfy any racer with a maximum speed of 370 kilometres. The peculiar looking motorcycle was built based on the design of formula-1 cars by American and British engineers.
The Ecosse Spirit, not unlike other bikes on the list, also rides on exclusivity with only 10 of these ever built in the titanium series priced at least $3.6 million. Ecosse requires you to take a two-week class at their headquarters in order to take a ride, which means that this beast can't be tamed by just any amateur.
2. 1949 E90 AJS Porcupine – $7 Million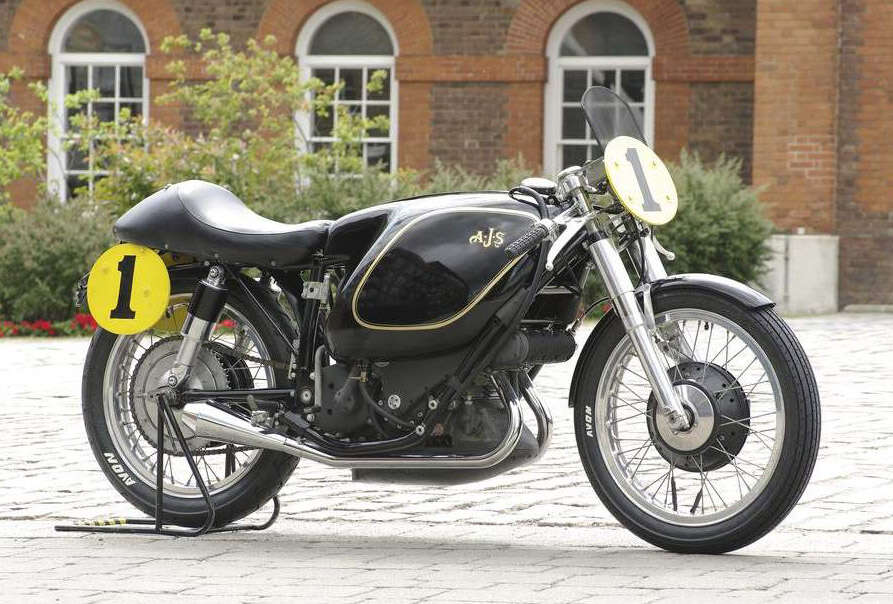 Considering that this motorcycle was originally made in 1949 makes it worth studying for any bike designer. The bike isn't too far from modern design standards and is often considered one of the most innovatively designed motorcycles.
With only 4 units ever made, it is easy to understand where the price comes from. And that Les Graham had won the world championship in 1949 on the bike seals it for the AJS Porcupine.
1. Neiman Marcus Limited Edition Fighter – $11 million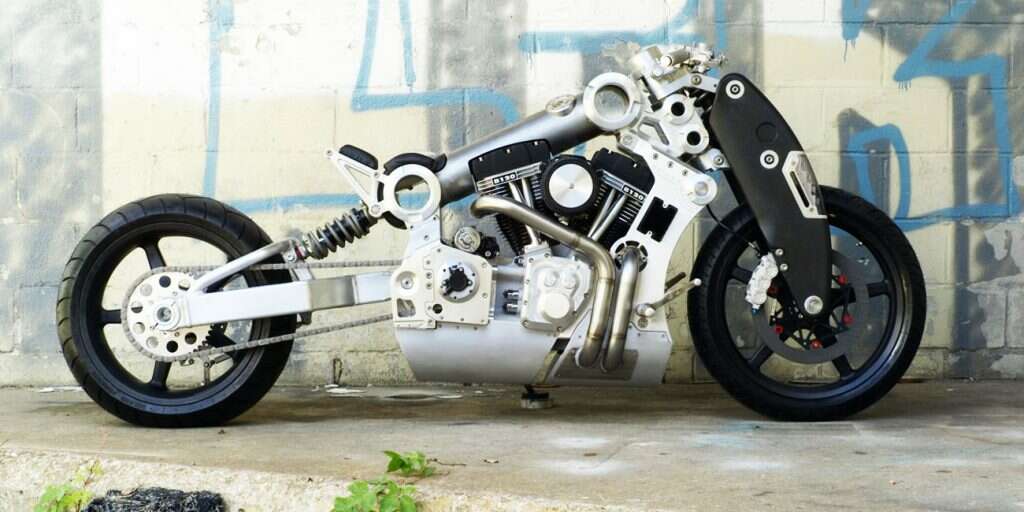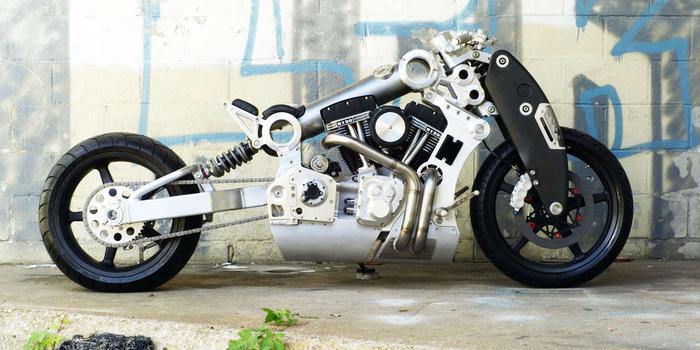 For anyone who doesn't know Neiman Marcus as a superbike manufacturer, there is good reason – it isn't a superbike manufacturer; rather a department store. When the company unveiled the Limited Edition fighter for auction, it started at $110,000, which although not a small amount is not even close to what it would go on to sell at.
With Neiman Marcus selling the bike as the evolution of the machine coupled with its resemblance to clockwork, innovative design ultimately got the bike purchased at $11 million, making it the most expensive bike so far and the number 1 on our list!
Honestly, these photos of the most expensive motorcycles are probably the closest we'll ever get to possessing any of these luxury bikes, so we can at least revel in the above photos. But if you have the money to splurge, riding these beasts is an indescribable feeling you rarely experience in life.
Don't like expensive things? We have coupons!
Image Courtesy:
Visordown.com
motorcycle-usa.com
bikescatalog.com
keywordsuggest.org
tron.wikia.com
motorcyclespecs.co.za
newatlas.com
totalmotorcycle.com
ducati.ms
pinterest.com
carsandbike.com
lite.almasryalyoum.com
marineturbine.com
moto.zombdrive.com
weneedfun.com
baomoi.com
turbozens.com
motorcyclespecs.co.za
<div class='toc'><ul><li><a href=#Here-are-the-10-most-expensive-motorcycles-in-the-world><b>Here are the 10 most expensive motorcycles in the world</b></li><p> <a href=#25.-Harley-Davidson-CVO-Limited--$44,000>25. Harley Davidson CVO Limited- $44,000</p><p> <a href=#24.-Kawasaki-Ninja-H2R-–-$50,000>24. Kawasaki Ninja H2R – $50,000</p><p> <a href=#23.-TRON-Light-Cycle-–-$77,000>23. TRON Light Cycle – $77,000</p><p> <a href=#22.-Confederate-B120-Wraith-–-$92,500>22. Confederate B120 Wraith – $92,500</p><p> <a href=#21.-Vyrus-987-C3-4V-–-$103,800>21. Vyrus 987 C3 4V – $103,800</p><p> <a href=#20.-MV-Agusta-F4CC-–-$120,000>20. MV Agusta F4CC – $120,000</p><p> <a href=#19.-Coventry-Eagle-–-$120,000>19. Coventry Eagle – $120,000</p><p> <a href=#18.-NCR-MH-TT-(Mike-Hailwood)-–-$130,000>18. NCR MH TT (Mike Hailwood) – $130,000</p><p> <a href=#17.-NCR-Leggera-1200-Titanium-Special-–-$145,000>17. NCR Leggera 1200 Titanium Special – $145,000</p><p> <a href=#16.-Hildebrand-Wolfmüller-–-$150,000>16. Hildebrand Wolfmüller – $150,000</p><p> <a href=#15.-1955-Vincent-Black-Prince – $162,800>15. 1955 Vincent Black Prince – $162,800</p><p> <a href=#14.-Icon-Sheene-–-$172,000>14. Icon Sheene – $172,000</p><p> <a href=#13.-Hubless-Harley-Davidson-–-$155,000>13. Hubless Harley Davidson – $155,000</p><p> <a href=#12.-MTT-Turbine-Streetfighter-–-$175,000>12. MTT Turbine Streetfighter – $175,000</p><p> <a href=#11.-Suzuki-AEM-Carbon-Fiber-Hayabusa-–-$200,000>11. Suzuki AEM Carbon Fiber Hayabusa – $200,000</p><p> <a href=#10.-NCR-Macchia-Nera-–-$225,000>10. NCR Macchia Nera – $225,000</p><p> <a href=#9.-Ducati-Desmosedici-D16RR-NCR-M16-–-$232,500>9. Ducati Desmosedici D16RR NCR M16 – $232,500</p><p> <a href=#8.-Ecosse-FE-Ti-XX-–-$300,000>8. Ecosse FE Ti XX – $300,000</p><p> <a href=#7.-Legendary-British-Vintage-Black –-$400,000>7. Legendary British Vintage Black – $400,000</p><p> <a href=#6.-Dodge-Tomahawk-V10-Superbike-–-$550,000>6. Dodge Tomahawk V10 Superbike – $550,000</p><p> <a href=#5. Harley-Davidson-Cosmic-Starship-–-$1.5-million>5. Harley Davidson Cosmic Starship – $1.5 million</p><p> <a href=#4. The-Yamaha-BMS-Chopper-–-$3-million>4. The Yamaha BMS Chopper – $3 million</p><p> <a href=#3. Ecosse-Spirit-–-$3.6-million>3. Ecosse Spirit – $3.6 million</p><p> <a href=#2.-1949-E90-AJS-Porcupine-–-$7-Million>2. 1949 E90 AJS Porcupine – $7 Million</p><p> <a href=#1.-Neiman-Marcus-Limited-Edition-Fighter-–-$11-million>1. Neiman Marcus Limited Edition Fighter – $11 million</p></ul></div>