Chocolate – The perfect bliss. The comfort food. The best friend in bad times (actually good times too). The hunger savior. The angel for our demons.
9 Tips To Eat Chocolate
There is no end to this. I don't know if "an apple a day can keep the doctor away," but "a chocolate a day can keep the blues away." You can also buy chocolate online at discounted prices. Grab the best offers and coupons for Amazon and chase your blues away.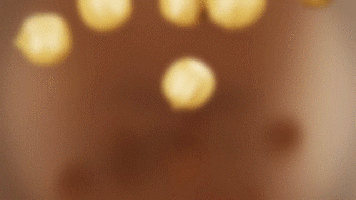 This "I-can't-say-no-to-this" food item is irresistible and loved/craved by millions. The chocolate madness is hard to handle and even harder to resists. And what if someone gives you nine different ways to eat this chocolate? Well, we dare you to say no!
1. Double Trouble Chocolate Pancakes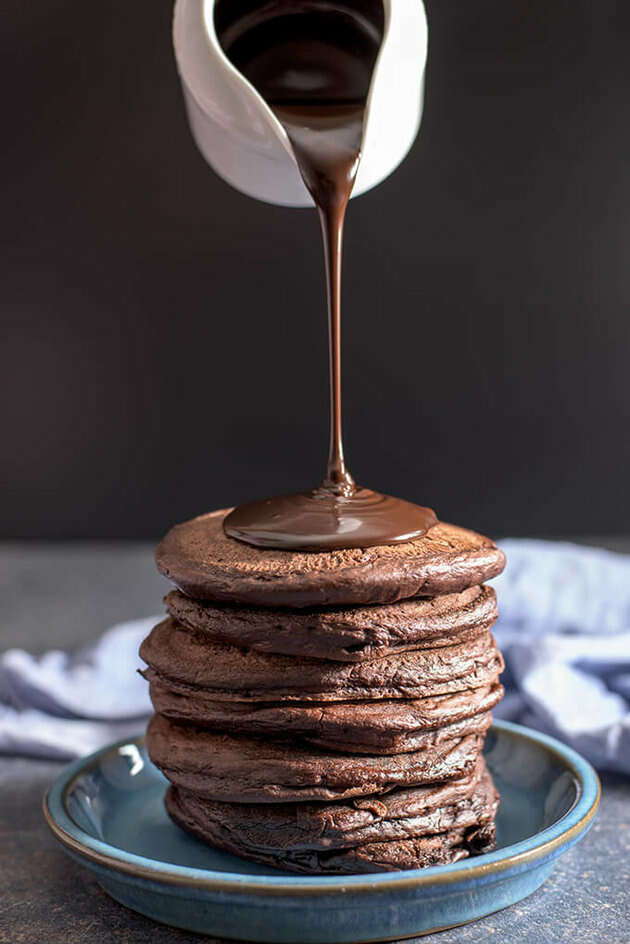 Imagine pancake dough is made of the best chocolate, then these pancakes are smeared with more chocolate. Can you handle this double trouble?!
2. Chocolate Granola Bar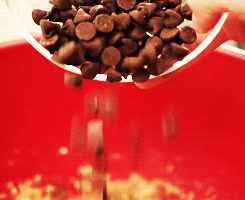 How about making something healthy and a little chocolaty. No harm, right! All you need is crispy rice cereal, the best chocolate syrup, and choco chips – mix & bind them well together and let it cool.
3. Chocolate + Choco Cookie Pizza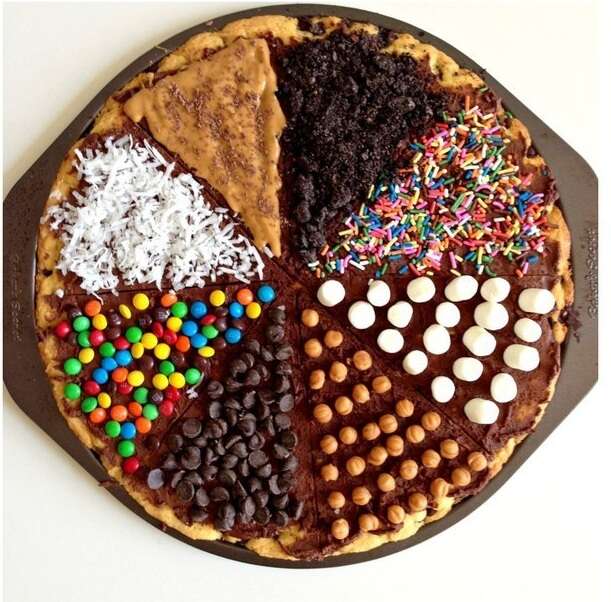 Cookie dough on the pizza plate and stick it into the oven. BAM! Your pizza base is ready. Now go crazy with the chocolate pizza sauce and chocolate topping.
4. Choco Chip Pakoda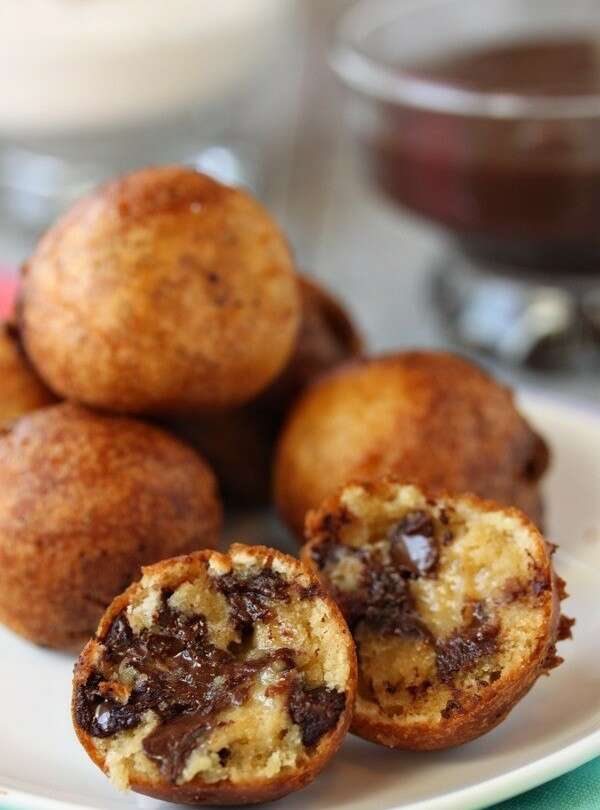 Are we drooling already! Take normal doughnut dough and fill it with choco chips (go over-board with them actually). Make padokas, fry and crispy choco pakodas are ready to snack on!
5. Chocolate Ice Cream Sandwich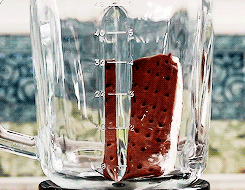 Ah, the bliss! You can make these while watching TV. Take best chocolate base biscuits and chocolate ice cream. Put dollops of ice cream on one biscuit and sandwich them together with another.
6. Chocolate French Toast
French toast goes chocolate. Just change all the ingredients except bread to chocolate. And there you have oozing chocolate bread toast.
7. Choco Chip Chocolate Sandwich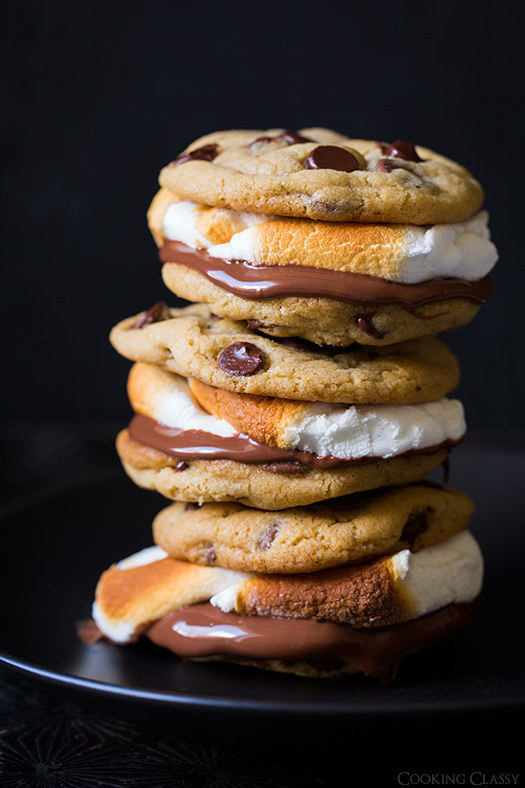 Same thing as a chocolate ice cream sandwich – change the biscuit base to choco chip cookies (make it double or triple choco-chip). Sinful tip: dip these in rich chocolate sauce. Tempting right.
8. Chocolate Popsicle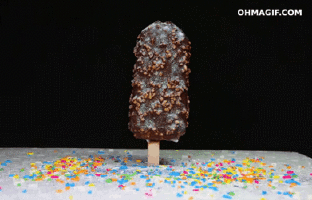 Just empty half bottle of Nutella, whole milk, and full cream in a mixer. Put that in popsicle molds and pop in the freezer. Your cold sinful popsicle is here.
9. Chocolate Bread Pudding
Don't worry! Not too much drama. Take a bowl, place a layer of bread plus some whole milk and rich chocolate sauce, repeat this and just put this in your oven. Later, dig into it while watching movies.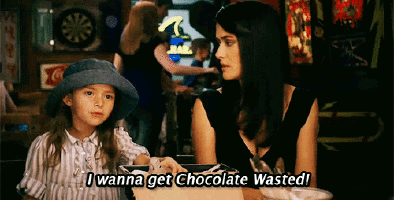 How hungry are you now? It's alright, and you can just beat something up now and make the best recipe out of this best ingredient.
<div class='toc'><ul><li><a href=#9-Tips-To-Eat Chocolate><b>9 Tips To Eat Chocolate</b></li><p> <a href=#1.-Double-Trouble-Chocolate-Pancakes>1. Double Trouble Chocolate Pancakes</p><p> <a href=#2.-Chocolate-Granola-Bar>2. Chocolate Granola Bar</p><p> <a href=#3.-Chocolate-+-Choco-Cookie-Pizza>3. Chocolate + Choco Cookie Pizza</p><p> <a href=#4.-Choco-Chip-Pakoda>4. Choco Chip Pakoda</p><p> <a href=#5.-Chocolate-Ice-Cream-Sandwich>5. Chocolate Ice Cream Sandwich</p><p> <a href=#6.-Chocolate-French-Toast>6. Chocolate French Toast</p><p> <a href=#7.-Choco-Chip-Chocolate-Sandwich>7. Choco Chip Chocolate Sandwich</p><p> <a href=#8.-Chocolate-Popsicle>8. Chocolate Popsicle</p><p> <a href=#9.-Chocolate-Bread-Pudding>9. Chocolate Bread Pudding</p></ul></div>