The world of visual media changed forever after the invention of television. And with entertainment being a significant factor, there was a need for uninterrupted service to play this media. So enters the concept of satellite television. This provided a lot of options, including playing and pausing live streams, thousands of channels, and on-demand services.
DTH or Direct-to-Home services are a way of receiving satellite television through signals transmitted from direct-broadcast satellites. And India has the largest market for DTH services. With over 67 million active subscribers, India has the most extensive consumer base in the market. The first DTH service in India was started by Dish TV in 2003. It was followed up firmly by Doordarshan in 2004.
Presently, India has multiple options when it comes to choosing the best DTH service. Every DTH service offers different kinds of channel plans for you to pick from. And we have decided to list them all here, so that, you can pick the best DTH box for your daily entertainment needs. So, let's get down to it without further ado.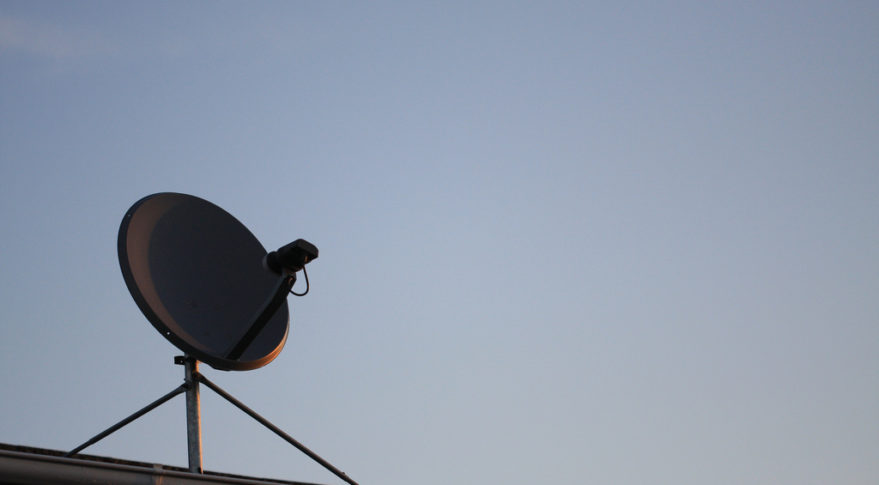 Here's our list of DTH services in India, as of 2023
Tata Sky
When Tata entered into a strategic partnership with 21st Century Fox (currently The Walt Disney Company) in 2006, everybody believed this will be one of the greatest partnerships ever in the entertainment sector. And true to the last word, this indeed was. Today, Tata Sky, the second oldest DTH service in India, is undoubtedly the best DTH service provider in the country. With over 600 channels (including 99 HD channels)available, you can choose any entertainment plan from their wide range of services. Be it educational, kids, devotional, or the regular content, they have it all. In line with the modern ways of satellite entertainment, Tata Sky also has a new service called Tata Sky Binge, with access to multiple streaming services like Netflix, Amazon Prime Video, Disney+ Hotstar, Voot, Zee5, etc.
One of the first players in the Indian market to launch the "pause and play live tv," Tata Sky is a brand that everyone recognizes and likes. With over 14 million users who blindly trust their services, we don't see why you shouldn't as well.
Click here for a Tata Sky subscription. Check out the top Tata Sky DTH Packs.
Airtel TV
Launched in 2008, Airtel TV is another immensely popular DTH service in the country. Being a household name in the telecom industry, it wasn't that difficult for Airtel to capitalize on its targeted market. With nearly 12 million subscribers, Airtel TV has a lot of fancy technology that amplifies user experience and makes customers love Airtel. Covering a wide variety of channels (nearly 500), they have the option of securing multiple connections through one dish (most services do these days). They also have different packs that are super affordable for all kinds of customers! There's Airtel Xstream which will give you access to top streaming services in India, such as, Netflix, Prime Video, Disney+ Hotstar, etc.
Click here for an Airtel TV subscription. You might want to checkout the top Airtel DTH Packages
DishTV
The first DTH service in India, nobody understands the satellite entertainment game better than Dish TV. With over a decade full of experience in the entertainment business, Dish TV was launched by the ZEE group in 2003. Economical and fast-changing in an industry that thrives on technology, Dish TV has maintained its position as one of the best dish service providers in India. Nearly all Indian channels are available on Dish TV.
DishTV provides a range of other services like DishSMRT KIT, Dish on Wheels, Zeeplex (which is basically a cinema-at-home experience), etc. to ensure that entertainment reaches you in all forms.
Click here for a DishTV subscription and to learn about its various channel packs.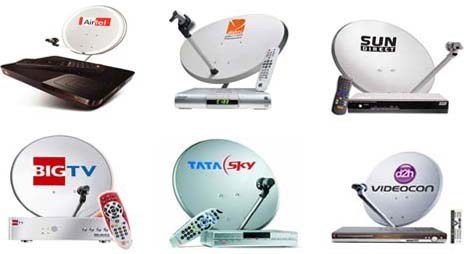 d2h
Once owned by Videocon, d2h merged with DishTV in 2018 and is now the largest DTH provider in the country, with over 29 million users. They have nearly all the channels – across different packs and subscriptions – that the country has to offer. Known for their sound and video clarity. d2H has also become immensely popular over the years for its highly conductive and responsive customer support. Much like most other DTH providers in India, d2h also has its own stream pack called d2h Stream.
Click here for details on d2h's packages and channel list.
Sun Direct
Owned by the popular Sun Network, Sun TV is a strong player in regional content and channels, especially in the Southern part of India. Providing access to content in every regional language, be it in Telugu or Tamil or Kannada or Malayalam, they have improved leaps and bounds in recent years. Sun TV's USP is their regional, language-specific packs, and they seem to be doing great with it.
Click here for a Sun Direct subscription and have home entertainment in the regional language of your choice.
Zing Digital
A subsidiary of DishTV, Zing Digital was launched in January 2015 to provide satellite television in regional languages. Their channel packs are very affordable and cover a wide range of content. This DTH service is currently available in the Indian states of Kerala, West Bengal, and Orissa, in Malayalam, Bangla, and Odia languages respectively.
Click here to check out Zing Digital's channel packs.
DD Free Dish
Although, one of the oldest players, DD Free Dish is still widely used within the country. Established by the Government-owned Doordarshan, it was originally aimed at the economically weaker section of the population. They have a free lifetime subscription. The only cost that you incur is the installation fee, which is very less. After that, you don't have to pay a single penny (except the electricity bill, maybe). They have only a minimal number of private channels but have all the national and DD channels available. With over 35 million subscribers, they are a great bet for anyone who wants to stay updated with regional, national, and international news, along with sports and entertainment.
Click here for a DD Fresh Dish subscription.
So, there it is! Our list of all the DTH service providers in India, as of 2023. With more players entering the market and old players improving every day, this list can be very dynamic and can change every other day.
<div class='toc'><ul><li><a href=#Here's-our-list-of-DTH-services-in-India,-as-of-2023><b>Here's our list of DTH services in India, as of 2023</b></li><p> <a href=#Tata-Sky>Tata Sky</p><p> <a href=#Airtel-TV>Airtel TV</p><p> <a href=#DishTV>DishTV</p><p> <a href=#d2h>d2h</p><p> <a href=#Sun-Direct>Sun Direct</p><p> <a href=#Zing-Digital>Zing Digital</p><p> <a href=#DD-Free-Dish>DD Free Dish</p></ul></div>