Sharpen your skills for we are soon to bowl you over with our Bachat Wali Diwali games – the BWD!!!
The game of Bachat Wali Diwali games
What is the BWD game? It is not only the mouthwatering coupons and deals that we are offering this Diwali; there's much more. It's going to be exciting for sure. Because, GrabOn is doling out droolworthy giveaways! So, let's get down to the point, the game minutiae and the tricks to win…yes, we are making it easy for you…we want everybody to have a Happy Diwali!!!
The BWD games will run on five days of the Bachat Wali Diwali event. The event starts on 31st Oct and, yes, you did the math right, continues till 3rd Nov. So, you will have ample time to put in all your efforts.
How To Start Playing?
Wanna win the game? Then here's what you gotta do:
Log in to start playing BWD game
After logging in, you will find a list of exciting droolworthy prizes. That's what is the shine we have for you.
As you go below, you get to see the play zone.
All you need to do is read the How To Play instructions and start the games.
Instructions will also be visible as you begin the game.
You can come back and play everyday to win the game.
This year you can bring back your childhood memories. Wondering how? Minesweeper we say! Remember the game which used to have some of us perplexed as to how to play it, and the others flaunting their skill at the game? Well it's time to do it again. Just simpler!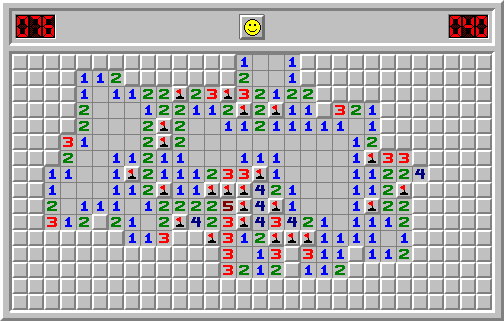 You can play Minesweeper during the BWD campaign and win prizes for mining! The easy instructions on how to play will assist you with this game and the others.
Other than that, there's the combination of Spin the Wheel and Spot The Pataka this time. Someone's about to get lucky…!
Shopping? Or Bachat Wali Diwali!
Ready to shop for Diwali? Play and shop – we can go to the extent that we can say that BWD is the new way of shopping for this festival. Thanks to the loads of gifts you can receive from our gifting partners. These include Auric, qurez, Sytara, Silberry, My Flower Tree, The Whole truth Foods, Gift Kya De, and Nobycart. But that's not it. We will be bringing you more such brands and tonnages of gifts that you could win this season. There's prizes worth upto Rs 15lakhs up for grabs. And you can be the one taking your favorite gifts away. So keep watching the space for regular updates. Oh, yes! We are working day and night to make this season memorable for you!
Here's a tip. Make sure you enter your email address while playing. Your winnings, all the vouchers, gifts and other details will be communicated with you via the same email. So start the excitement and lay the ground for amazing gifts. They're on their way ;)