Sharpen your skills for we are soon to bowl you over with our Bachat Wali Diwali game – the BWD!!!
The game of Bachat Wali Diwali game
What is the BWD game? It is not only the mouthwatering coupons and deals that we are offering this Diwali; there's much more. It's going to be exciting for sure. Because, GrabOn is doling out droolworthy giveaways! So, let's get down to the point, the game minutiae and the tricks to win…yes, we are making it easy for you…we want everybody to have a happy Diwali!!!
The Matrix Reloaded
It is a simple mind-game, which is engaging and fun at the same time. All you have to do is identify the correct sequence of BWD in a matrix! But yes, coordination of the hand and eye is definitely important.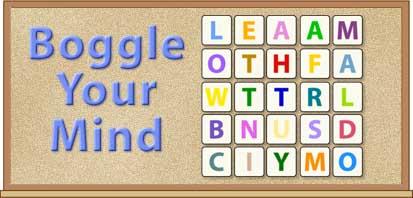 Source: Education World
The BWD game will run on all the four days of the Bachat Wali Diwali event, 22nd to 25th October, from 10 AM in the morning to 8 PM in the night. So, you will have ample time to put in all your efforts. You can play a maximum of 5 times; fair chance it is!
Follow the pattern
Wanna win the game? Then here's what you gotta do:
Log in to start playing BWD game
After logging in, you will find a 3×3 matrix filled with the letters 'B', 'W' and 'D'
Hit Play Now to begin the game.
All you need to do is single out the sequence of the letters 'B', 'W' and 'D'.
The sequence will be cleared few milliseconds after you begin the game.
You will have to retrace the pattern of the letters in 10 seconds by clicking on the boxes corresponding to the letters (as per the sequence that was shown)
Guess correctly to win a prize. And a wrong guess deducts a chance.
You will get up to 5 chances to win the game.
I'd like to share a revelation
Revelation it is for keeping these in mind will help win the Bachat Wali Diwali game:
The pattern of BWD will be displayed for few milliseconds.
Your number of tries (5/5) will be shown on the screen.
For every try the pattern will change.
You get 10 seconds to trace the pattern.
Correct guess wins you an amazing voucher.
Wrong guess reduces your chance by 1.
This will continue upto 5 chances.
Note: Every participant will be allotted 5 chances for the day after completion of which he/she will not recieve anymore chances for that day.
That sounds like a really good deal, but WE have got a better one
This is your chance to win big…real big!! You can win up to INR 2,00,000 in the 4 days of the event and that too for free!!!
Day 1 : Win upto Rs 20,000 and 200 coupons from Mobikwik
Day 2: Win upto Rs 45,000 and 210 coupons from Zoomin
Day 3: Upto Rs 1,00,000 and 300 coupons from Printvenue
Day 4: Upto Rs 40,000 and 200 coupons from Titan
Hey wait, there's those extra brownies too…grab the INR 200 vouchers from Flipkart during the Firework hours as well!!!