Naturopathy is a form of self-healing that relies only on nature-based remedies, void of any chemical drugs. The practice is almost like a way of life with an underlying belief that all illnesses can be treated naturally with a proper diet, regular exercise and nature extracts. The best naturopathy centres in India feature treatments including intermittent fasting, massages, hydrotherapy, acupuncture, yoga, and meditation. Alternatively, it can also be considered as a more unrefined and crude version of Ayurveda due to its reliance on natural remedies. People who are strict naturopaths renounce all chemical and pharmaceutical products and instead try to find alternatives in nature. For e.g. it is common for naturopaths to not use drug store toothpaste, shampoos, oils, etc. Instead, they will either scour for naturopathy brands or resort to making their own homegrown products from natural elements.
Considering India with its deep and ancient roots embedded in Ayurveda and natural based healing, it's only sensible for naturopathy to be a huge deal in the country. Not only do individuals actively take part in the naturopathy phenomenon but there are also several clinics and treatment centres for people who do not prefer regular hospitals and drug-based treatments.
Here are some of the best naturopathy centres in India. Choose one and have a relaxing, rejuvenating healing experience that will be nothing like the bad-smelling, crowded, noisy hospitals you'd have been to. Trust me, once you go down the naturopathy path, you'd want to keep going.
A carefully curated list of best naturopathy centres in India:
1.Nimba Nature Care Village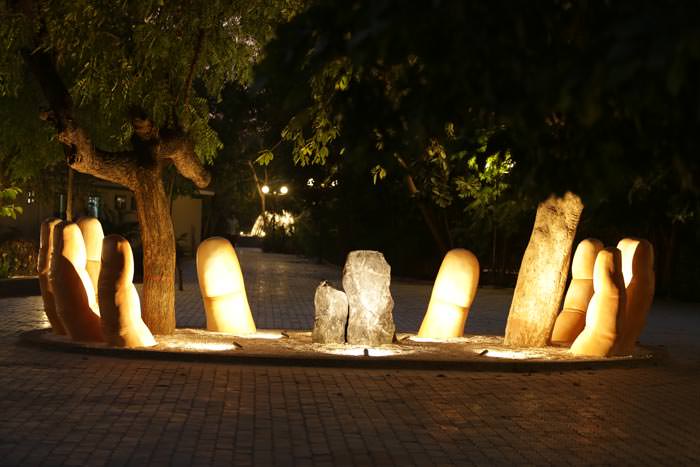 About: Named after the Nimba/ Neem tree which offers holistic health and well being to everyone. This nature retreat promises a total revitalization of one's physical and spiritual wellbeing under the special guidance of  CMO Dr Shyam Nidugala and other certified trainers and professionals. It has to be the best naturopathy centres in India, maybe the world even!
Location: Ahmedabad- Mehsana National Highway, Gujarat
Amenities: 5-star accommodation, Hydrotherapy pools, Organic farms, Meditation cave, Recreation centres, Cardio gyms & more.
Special Treatments Offered: Colon Hydrotherapy, Massage Therapy, Aquatic Yoga, Power Yoga, Panchakarma Treatments, Acupuncture, Physiotherapy & more
Packages: De-stress & Wellness Experience, Rejuvenation & Relaxation, Detoxification & Weight Management & the Nimba Patron Annual Preventive Care Plan
Website: https://www.nimba.in/
2. Jindal Naturecure Institute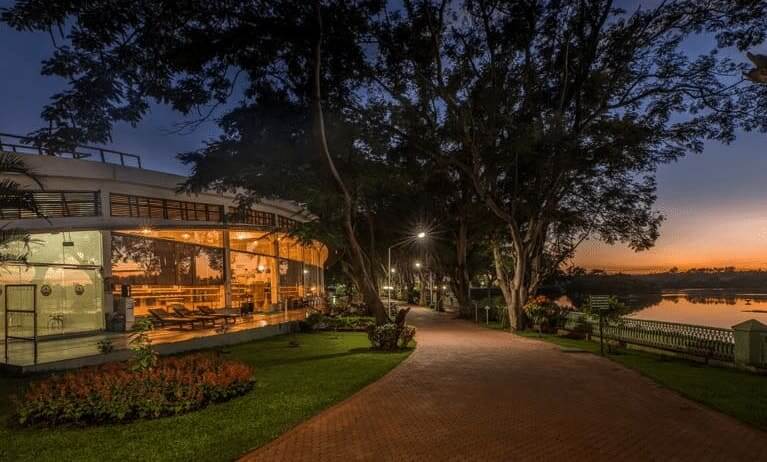 About: This 4 decade old all natural retreat is a hotspot for celebrities and naturopaths alike. It is one of the best naturopathy centres in India due to the range of treatments it offers. It aims to deliver total health of the body, mind and the higher self. This nature-care institute believes in disease treatment by activating the patient's immune system through a completely drugless approach.
Location: Bengaluru, Karnataka
Amenities: Economy (free wards for the needy), premium and deluxe accommodation, AYUSH & CGHS approved treatments, trained professionals, pleasant surroundings
Special Treatments Offered:  Kairali therapy, Colon Hydrotherapy, Herbal therapy, Shirodhara, Salt Glow therapy, Deep Tissue therapy, Hot stone therapy & more
Packages: Economy, Premium & Deluxe.
Website: https://jindalnaturecure.in/
3. National Institute Of Naturopathy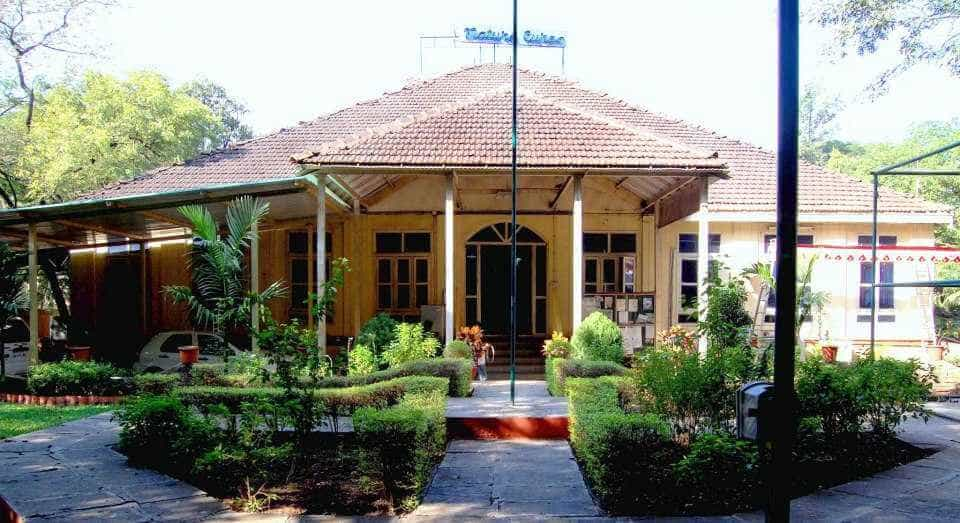 About: This is a government-based facility that was launched in 1944, now operating under the Ministry Of Aayush. It is situated in a historically significant location i.e. Bapu Bhavan in Pune. Initially launched as Nature Cure Clinic and Sanatorium, it was chaired by Mahatma Gandhi during his lifetime, hence the name Bapu Bhavan. It was renamed as the National Institute of Naturopathy in 1986.
Location: Pune, Maharashtra
Amenities: Healthshop, Diet Centre, Library,  free consultation, Public yoga classes, free acupressure clinics, health workshops & more
Special Treatments Offered: Hip/Spinal bath, Steam/ Sauna Bath, Scientific Massage, Chromo Bath, Mud Bath, Immersion Bath, Under Water Pressure Massage, Asthma Bath, Magneto Therapy & more.
Packages: Free & Paid Services based on the treatment
Website: http://punenin.org/index.htm
4. SOUKYA, Dr Mathai's International Holistic Health Centre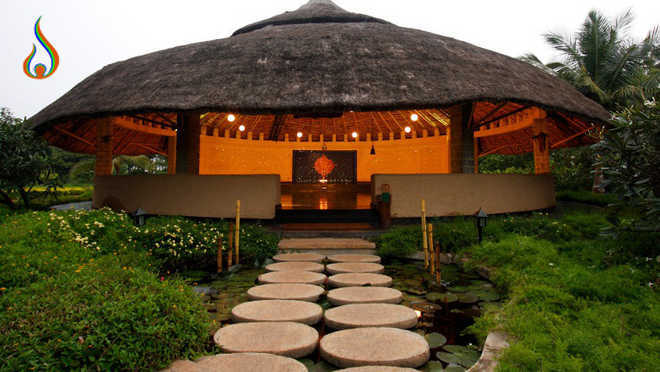 About: This Bangalore-based clinic is another one of the places that features in the best naturopathy centres in India. It is run by power couple i.e. Dr Issac Mathai M.D. & Mrs Suja Issac M.Sc., M.Phil. (Foods & Nutrition) who are both renowned in their own fields alongside vast international experience in the health and nutrition industries. The centre emphasizes holistic wellbeing and is spread over thirty acres of aesthetic charm.
Location: Bengaluru, Karnataka
Amenities: Shanthi (yoga meditation hall), Shala (healing abode), Sadya (dining rooms with fully-equipped kitchens), game rooms, acupressure walkways, swimming pools, volleyball and shuttle courts, cosy cottages and deluxe suites, etc.
Special Treatments Offered: Ayurveda, Panchakarma, Homeopathy, Naturopathy, yoga, stress management, nature cure for deaddiction & more
Packages: SWAAD – Ayurvedic Special, PRAKRITHI SHAKTHI ESSENCE- Rejuvenation, Shaheera (Weight loss), SHUDHA – Detoxification, SUNDAR – Anti-ageing, SUKHA – Destress, SHAKTHI – Rejuvenation, SANTOSHA – Detoxification & Rejuvenation and many more
Website: http://www.soukya.com/index.php
5.Kaya Kalp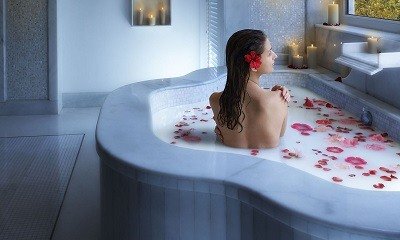 About: This is a trademark signature spa line of the ITC chain of hotels and happens to be one of the most wholesome and indulgent best naturopathy centres in India. The name Kaya Kalp means rejuvenation of body, mind and soul in Sanskrit and embodies India's long-standing legacy of nature-based treatments. It offers a range of treatments that will delight a person's senses with natural elements and leave them stress-free and relaxed.
Location: ITC Chain Of Hotels in Mumbai, Chennai, Bengaluru, Hyderabad, Agra, etc
Amenities: Infrared sauna/ steam baths, massages, spa therapy & more
Special Treatments Offered: Spa Journeys, Body Treatments, Massages, Ayurvedic Rituals, Beauty Elixirs & Essentials
Packages: Exotic Pomegranate, Passage to India, Indian Aromasoul Rice Exfoliation, Himalayan Clay Body Envelopment, Revitalising Mud Wrap, Abhyanga, Pizhichil, Japapatti Treatment, Sugandha Treatment, Bhringraj Treatment & more
Website: https://www.itchotels.in/wellness/spa.html
So, now that you know, why not take a break from the hardships of day-to-day life and go to one of these naturopathy centres? You know that you need it!
Image Credits:
Nimba Nature Care Village Official Website
Jindal Naturecure Institute Official Website
NIN Official Website
Soukya Official Website
ITC Official Website