As the caption suggests, in this post, we will share 12 dangerous roads in India that could kill you. India is not only home to the world's largest road networks in the world, but some of the most dangerous ones as well. 40% of India's traffic takes the National Highways, and the total distance covered by all the roads together is a whopping 33 lakh kilometers. We have some of the deadliest roads in the world. Apart from the geographical constraints, roads here are so ill-maintained that they can actually get anyone killed. Here are 12 dangerous roads in India that can potentially take you to heaven faster than they can take you to your destination!
However, you can reach there without burning a hole in your wallet with amazing offers on flight and hotel booking with MakeMyTrip.Â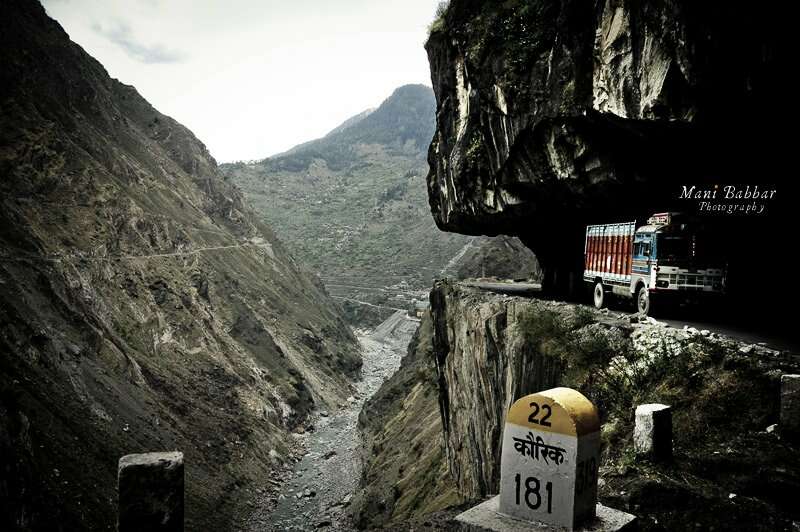 Imagine going on a scenic road trip in some exotic, far-flung location say in northern hills. To your horror, you find out the railing disappears around the bend, whilst the road narrows to practically a trail. And if you peep thousands of feet below, you can see the skeletal remains of several cars being toppled down and long lost. Yes, sometimes the road less taken is less taken for a reason. And in the case of these 12 dangerous roads in India, you need to be extra careful, as they may very well kill you. While you may have the best of the vehicles at your disposal, the driving skill rules over the machine on these deadliest roads.
Does India have the deadliest roads?
Turns out, no. While India does have a number of deadly roads, the country with most of them is Dominican Republic. This nation has a staggering 41.7 driving deaths per 1,00,000 people in a year. As per a WHO report, Dominican Republic's helmet laws, speed laws, and drunk-driving laws are really weak. This may be responsible for the number of road deaths in the country.
While it may seem so, it's not all dark and gory in India. We record 15-20 road deaths per 1,00,000 people in a year. In fact, India does not even come on the 'Top 10' list of countries with the deadliest roads. After Dominican Republic, the 10 most dangerous countries for driving are (in descending order): Thailand, Venezuela, Iran, Nigeria, South Africa, Iraq, Guinea-Bissau, Oman, and Chad.
Does any country have safe roads?
Actually, yes. The country with the safest roads is Iceland, with only 2.8 deaths per 1,00,000 people in a year. Following Iceland are Sweden, Palestinian territories, Britain, Netherlands, Norway, Switzerland, Denmark, Germany, Ireland and Israel.
GrabOn rates 12 dangerous roads in India (based on accidents) where you should prefer to leave the steering in the hands of an expert. Read on to find out!
12 Most Dangerous Roads in India that could kill you
Zoji La Pass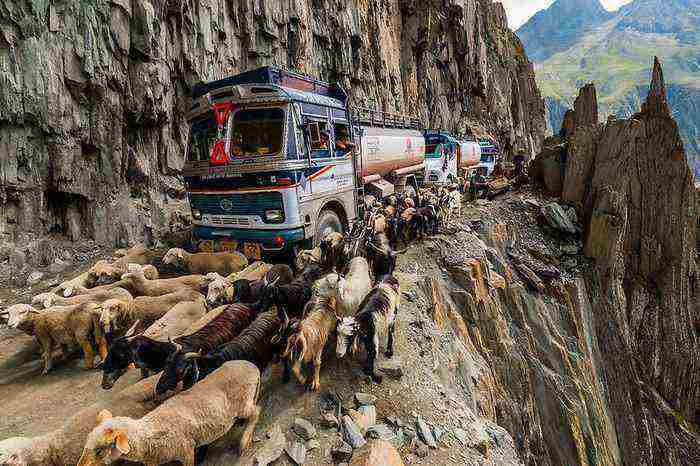 Zoji La Pass is located on the Indian National Highway 1 between Srinagar and Leh in the Himalayan mountain ranges.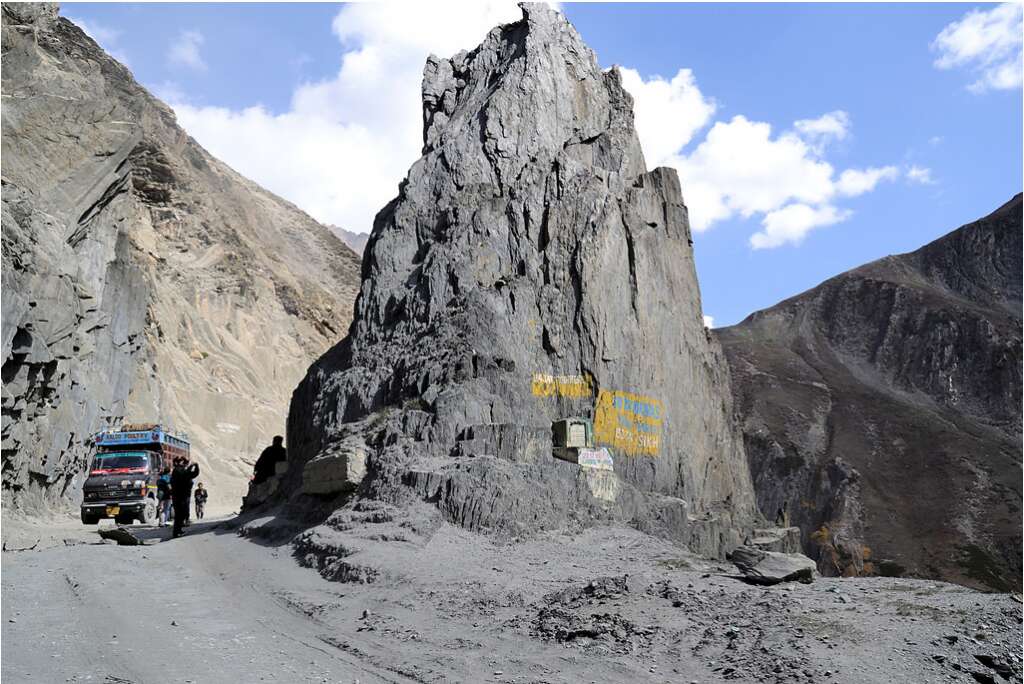 Stretching above 11,649 ft above sea level, the pass is an important link between Ladakh and Kashmir. It is considered to be the second-highest pass after Fotu La on the Srinagar-Leh National Highway. While the pass is only 9 km long, the blink of an eye could land your vehicle straight down from a height of 11,000 feet. This pass tops the list of 12 dangerous roads in India. These passes witness the heaviest snowfall during the winters and thus remain closed to traffic for around six months in a year.
Plan your next trip with HappyEasyGo and save on your expenses by availing amazing HappyEasyGo travel offers.
Neral-Matheran Road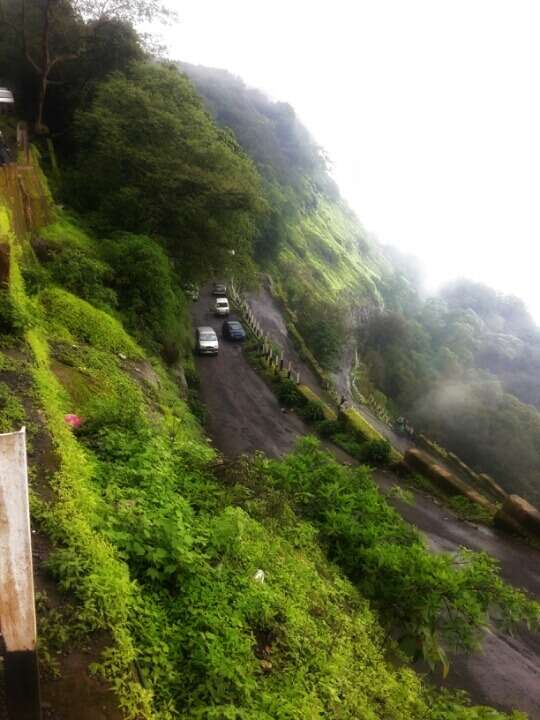 Neral-Matheran is a steep mountain road located in Raigad district in the Indian state of Maharashtra at an elevation of 130 ft above sea level. This serpentine road will surely bring your heart to your mouth! Even though this road is as smooth as butter, you cannot speed up due to its narrowness. You've got to be really careful with the wheels because of pathetic road conditions that could test even the most seasoned drivers' patience. It's an asphalted road with hairpin turns and curves, and you really deserve a medal if you've driven on the road.
National Highway 22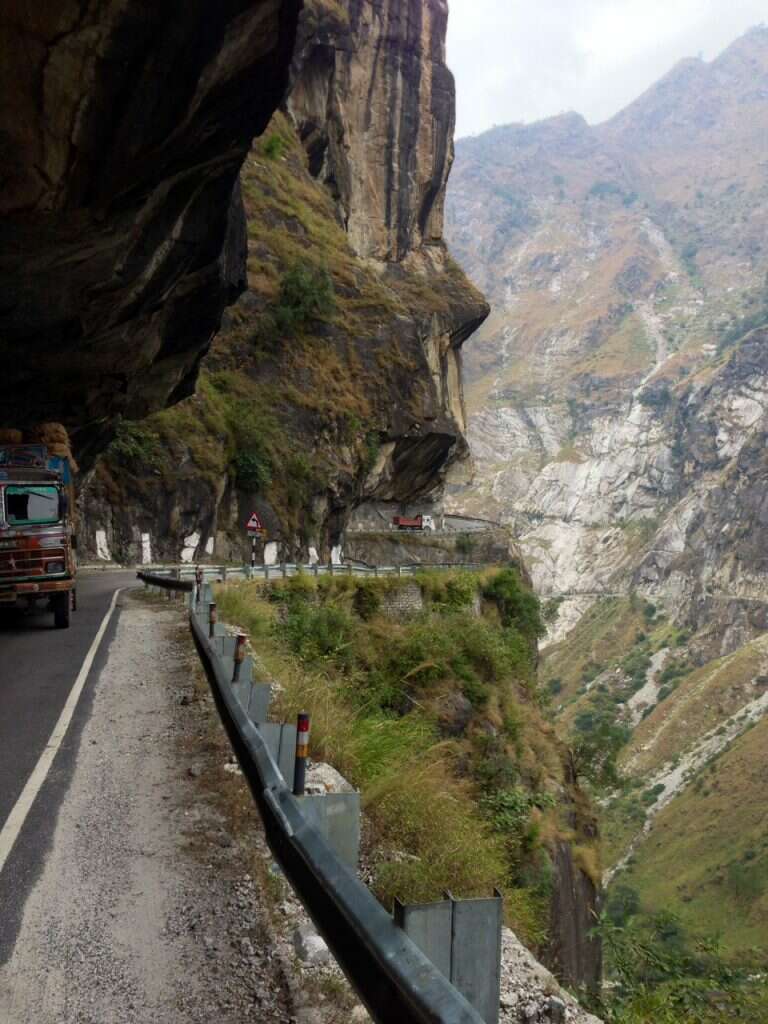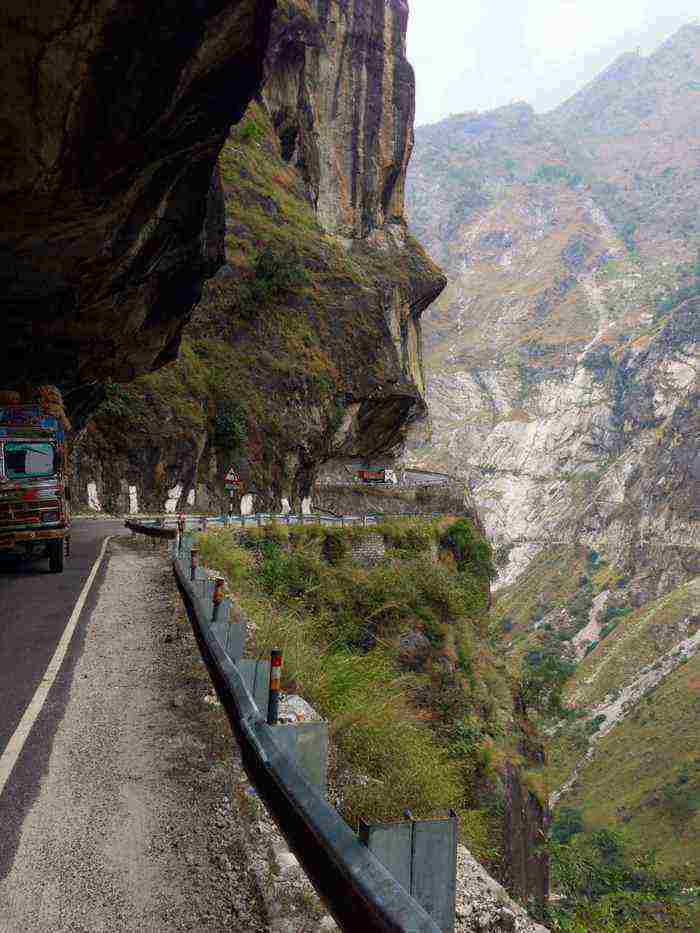 Touted as one of the world's deadliest roads, National Highway 22 had to be certainly included in our list of 12 dangerous roads in India. This highway is 459 km long and starts asphalted in Ambala. In Haryana's Panchkula district, in the foothills of the Himalayas, this highway passes over dangerous cliffs with extensive hairpin turns.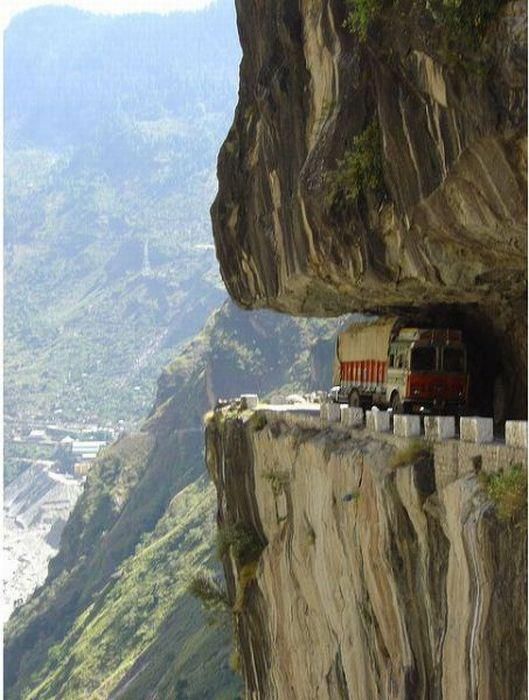 This is certainly a highway to hell, as death looms over you in the form of cliffs and tunnels. And it is already featured in the History Channel's "IRT Deadliest Roads" TV series for its poor maintenance and hazardous condition.
Chang La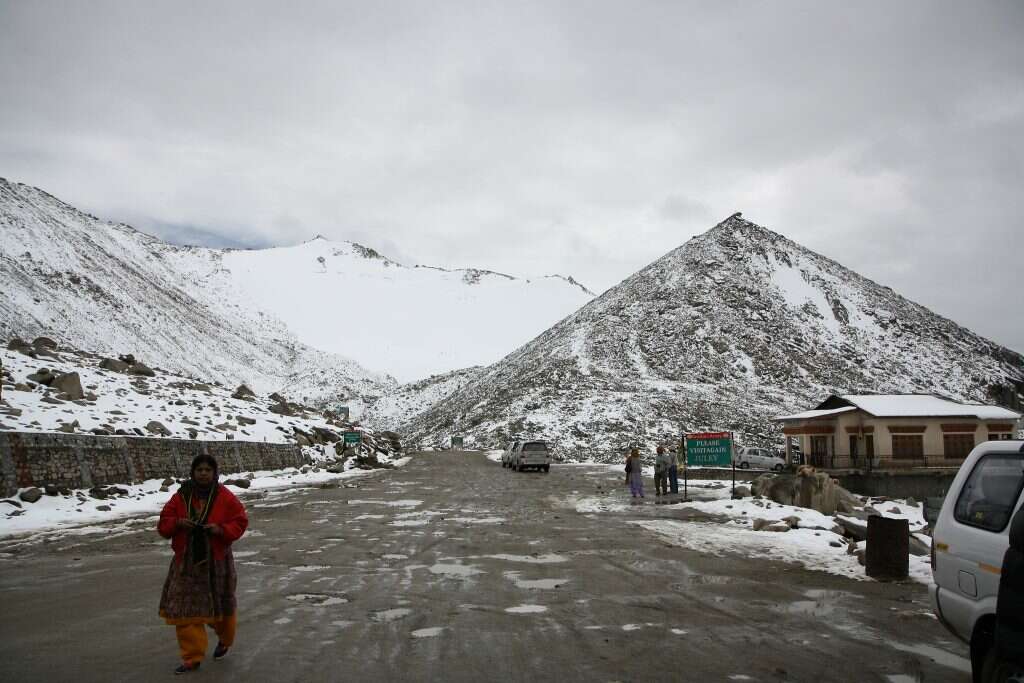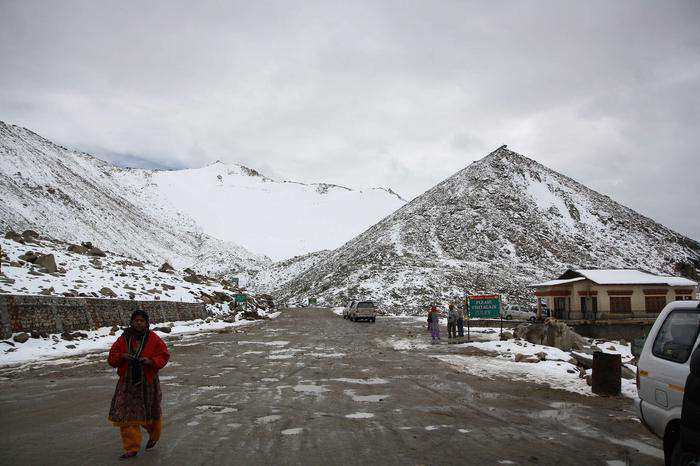 Even the most seasoned drivers can experience breathlessness and nausea while passing through Chang La, one of India's 12 dangerous roads. The Chang La Pass is a high mountain pass located in Ladakh at an elevation of 17,590 ft above sea level and is considered the third highest motorable road globally. Chang La is covered with snow throughout the year and is guarded by the army due to its proximity to the Chinese border.
The Changla Pass is the main gateway for the Changthang Plateau in the Himalayas and is 134 km-long between Pangong Lake and Leh. Road closures can be frequent, so check conditions before traveling to this area.
Leh-Manali Highway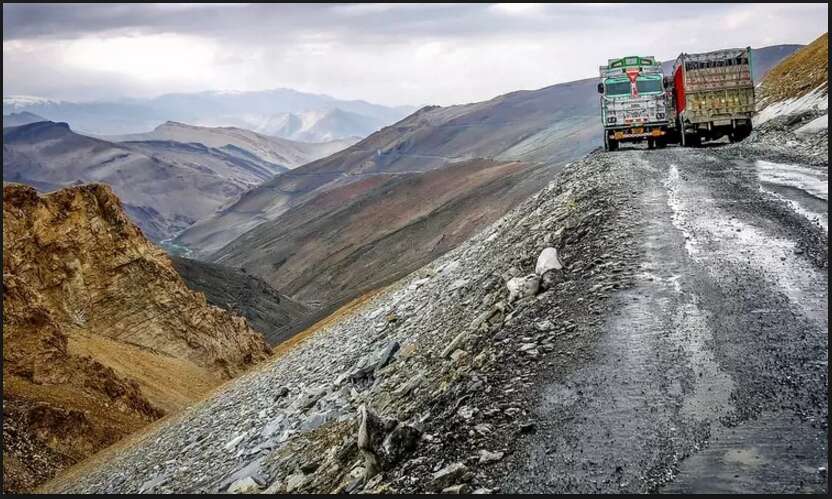 Frequented by adventure lovers and even seasonal vacationers, the Leh-Manali highway is the most infamous in India, located at an elevation of 11,000 ft. Unpredictable weather, loose gravel roads, uncontrolled heavy traffic keeping you at snail's pace, and steep, fatal falls make the Leh-Manali highway a nightmare of a road.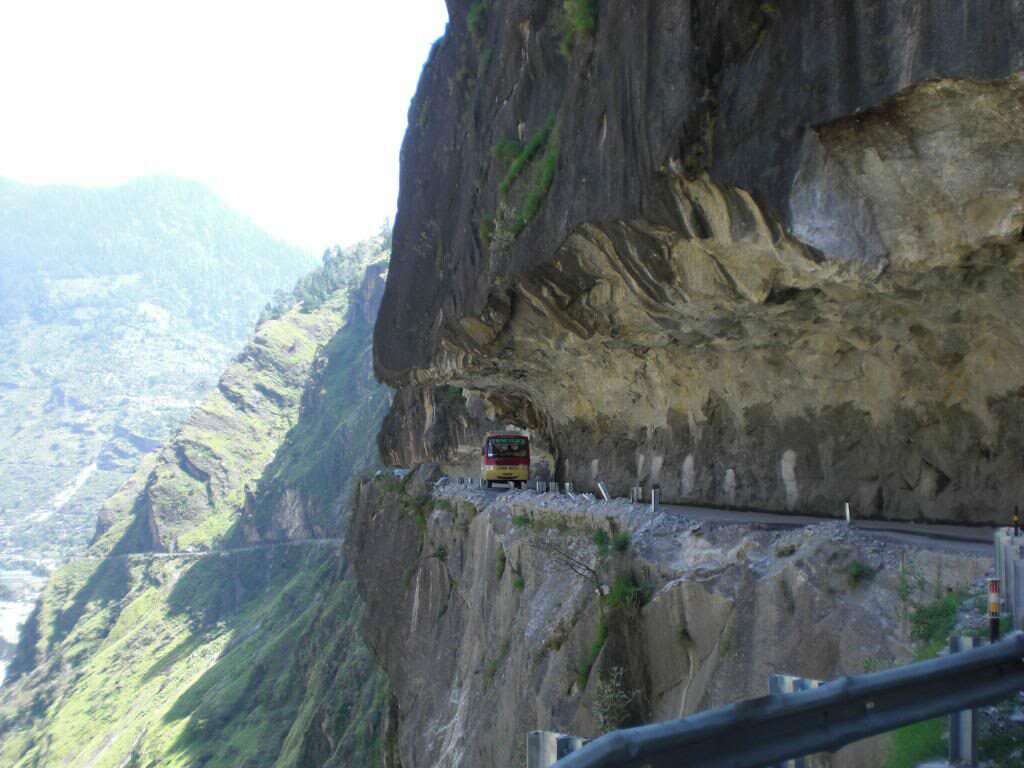 There are turns so steep that you would thank God every time you cross them successfully! Â When the snow-laden road thaw with frost heaves, several trucks and four-wheelers are said to have suffered irreparable damage. Good luck if you are planning on a road trip from Manali to Leh!
Rohtang Pass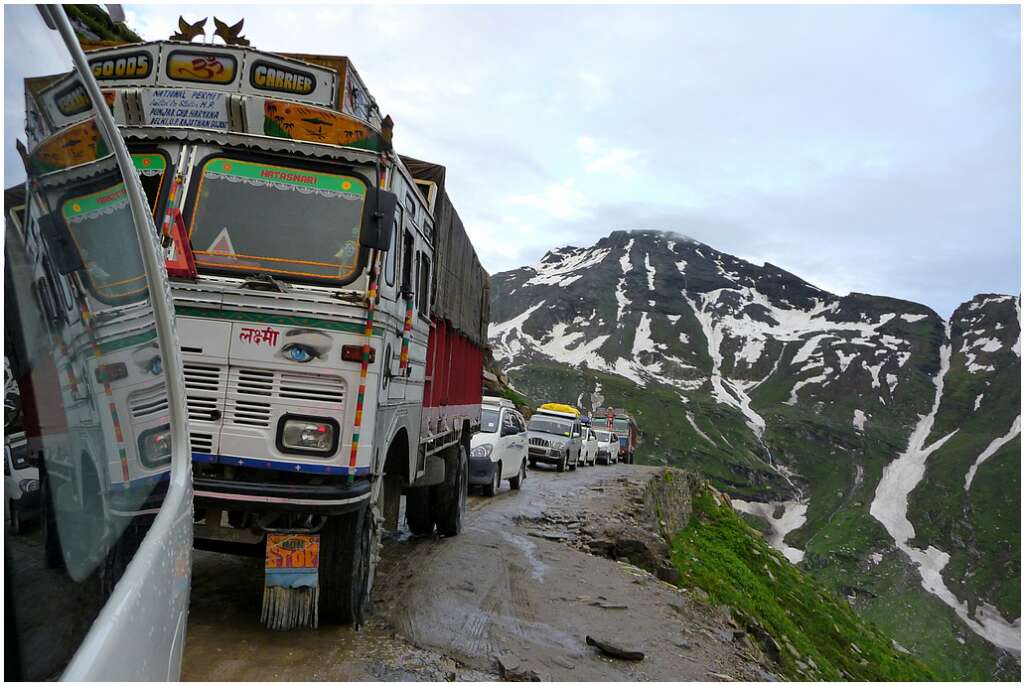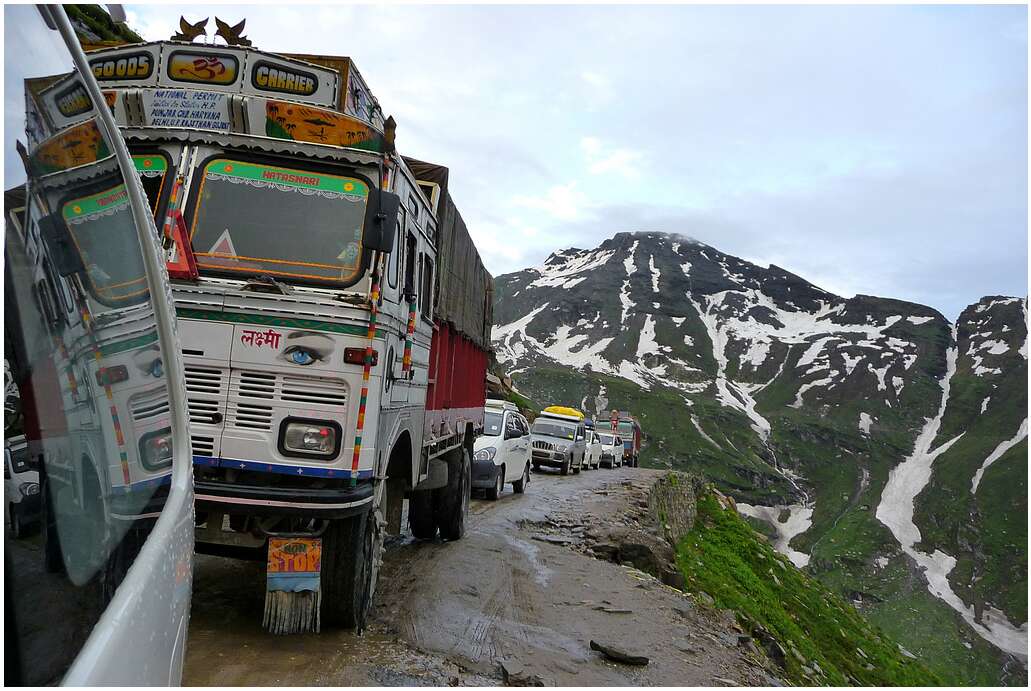 Rohtang Pass is among 12 dangerous roads in India, located at an elevation of 13,054 ft above sea level, on the eastern Pir Panjal Range of the Himalayas. The pass is traversed by the Leh-Manali Highway. Rohtang pass is closed half a year, and when it's opened, commuters need to use GPS to find the road and dig it out again. Regular deadly landslides have given such a name to this pass, which translates to the ground of corpses.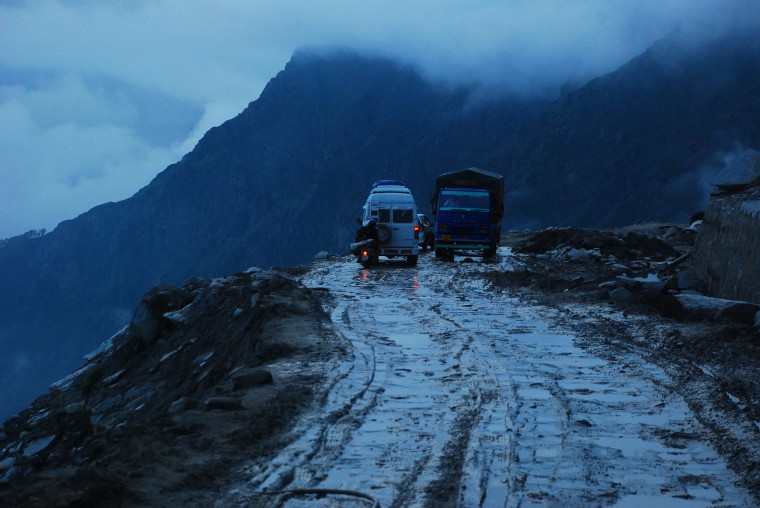 Situated about 53 km from Manali, it connects Kullu valley with Lahaul and Spiti, which provides access to Leh. It's only open from May to November and is the gateway to Keylong in the landlocked Lahaul Valley from Manali in the state's Kullu district. The Government of India is building an 8.8km tunnel as an alternative. While the place remains a no man's land for over 3 months, the summers are equally nightmarish. Massive sludge, slimy gravel, and sudden landslides on this route cause jams lasting as long as 12 hours or more. Moreover, the uncontrolled melting snow is known to cause 100 percent of fatal accidents.
Khardung La Pass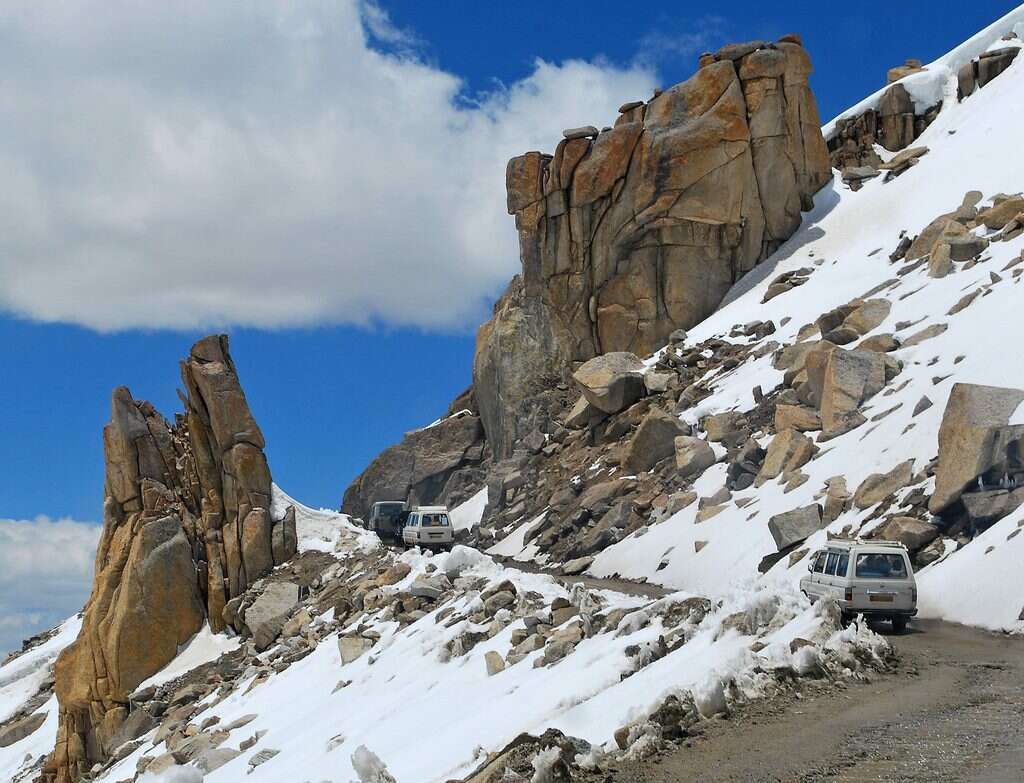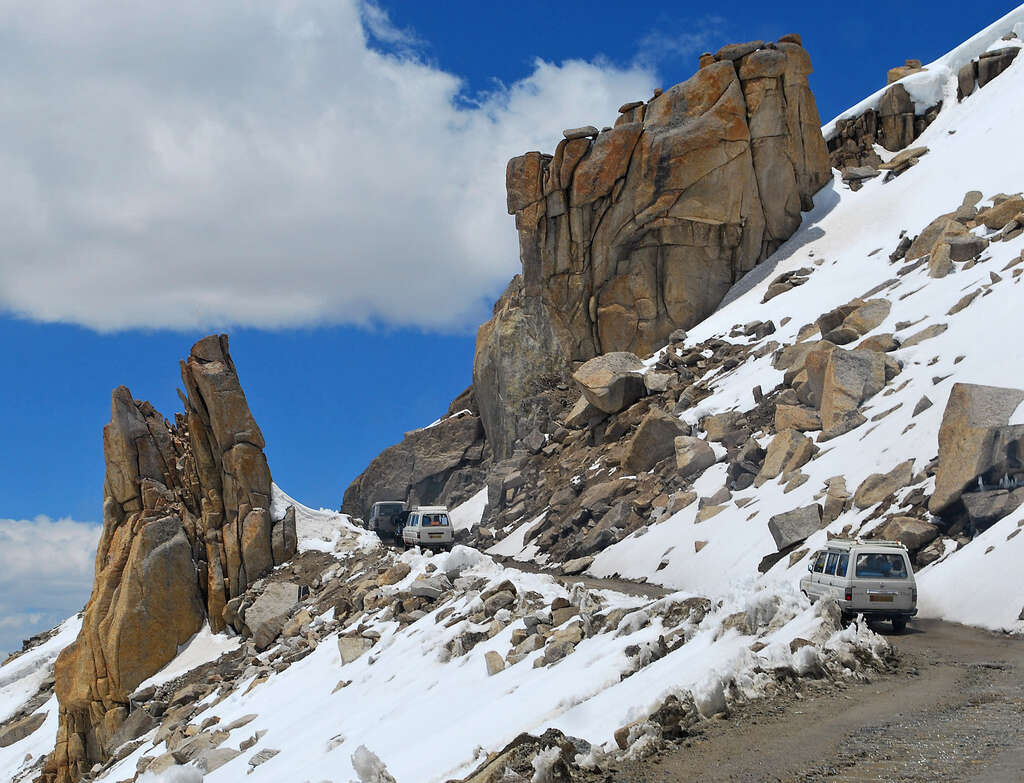 For the longest time, Khardungla Pass was wrongly considered the highest motorable road globally, but it is certainly one of the highest motorable roads. Located at an elevation of 17,582 ft. Khardungla Pass is among the 12 dangerous roads in India. Its painfully winding road, frequented by sudden minor landslides and avalanches, makes it the country's deadliest.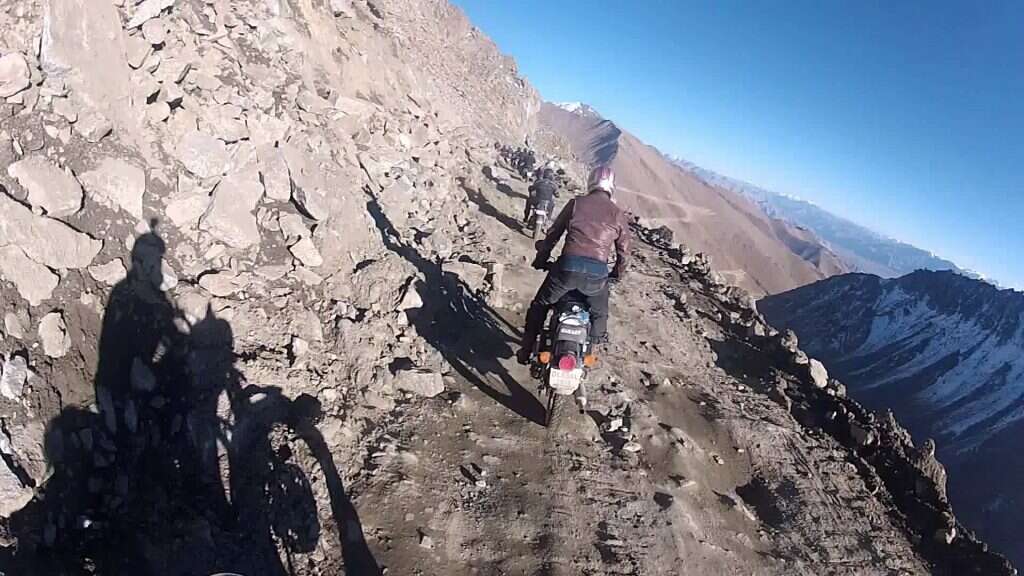 The pass was built in 1976, and it was opened to motor vehicles in 1988. The pass is not paved, and with the frozen mix of ice and dirt, it makes one slippery and narrow trail with profound valleys right next to you. The pass is strategically important to India, as it is used to carry supplies to the Siachen Glacier. Due to the proximity of the Pakistani and Chinese borders, army truck convoys are regular here. You can easily suffer from Acute Mountain Sickness (AMS) here, making those final kilometers absolutely agonizing.
Three Level Zigzag Road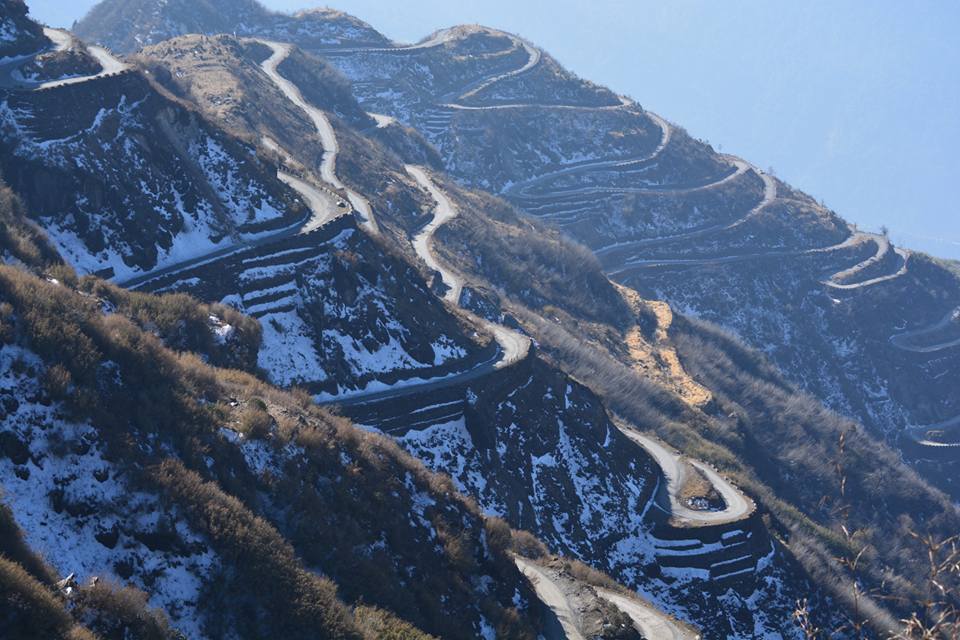 Three Level Zigzag road is probably the most dizzying in the world. Located in Sikkim, the road includes more than 100 hairpins in its just 30 km of stretch, making it one of India's 12 dangerous roads.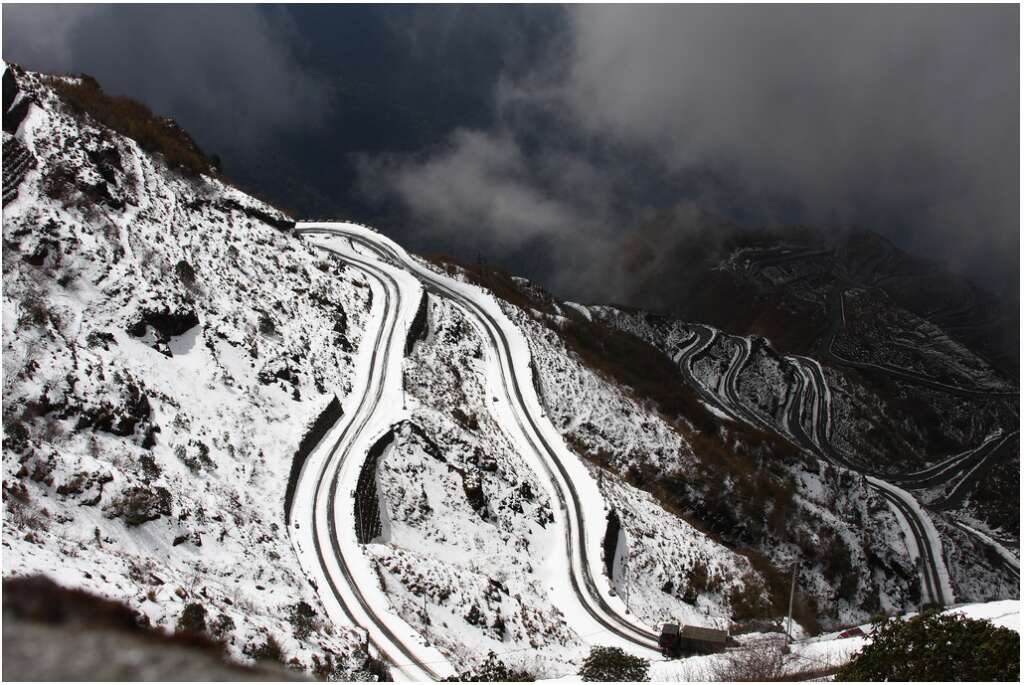 This serpentine road is located at an elevation of 11,200 ft above sea level near Zuluk or Dzuluk, in the historic Old Silk Route from Tibet to India, on the rugged terrain of the lower Himalayas. The steep vertical drops along the entire route are enough to make you feel dizzy. Thambi's viewpoint is the vantage point where you can get an eagle's eye of the Three Level Zigzag roads on the adjoining hills. And the scenic beauty is matchless, and during snowfall, it takes a panoramic appearance that defies description. A trip to the area requires special permits. Get your adrenaline pumping on this exciting road.
Kishtwar-Kailash Road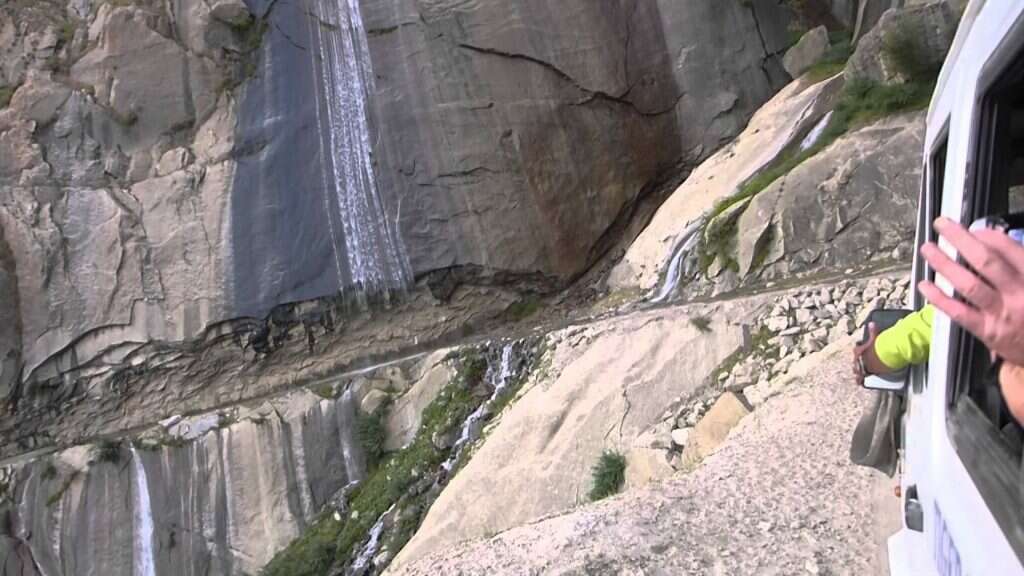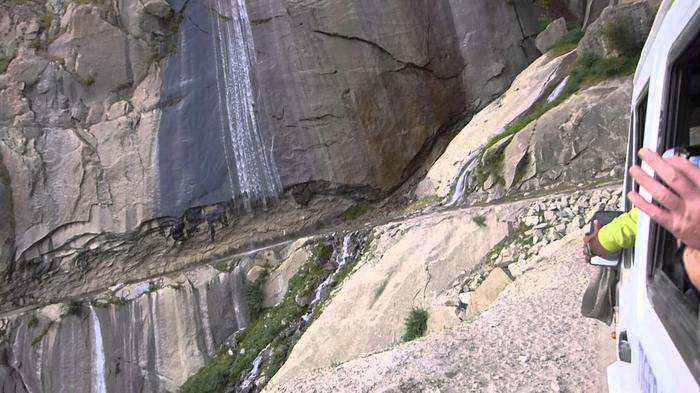 In 2013, athlete Mick Fowler and his climbing partner, Paul Ramsden, documented their experience through Kishtwar-Kailash road, one of India's 12Â dangerous roads. This 234 km-long road traverses through the newly formed J& K district and is so unpredictable that even your GPS will stop working. The climb is terrible, and one blink of your eye could land you on your deathbed.
After watching the documentary, a foreign national had inquired about this road on Indiatravelforum and this was what her reaction,
"Oh yikes! I had only thought about the possibility of sliding off the edge (super frightening!!) but hadn't even thought about if someone's vehicle broke down! Then everyone is completely stuck, and there's nowhere to go and move the car out of the way too! Even more, the reason that I think I would be too nervous to ever travel on that road!"
Rajmachi Road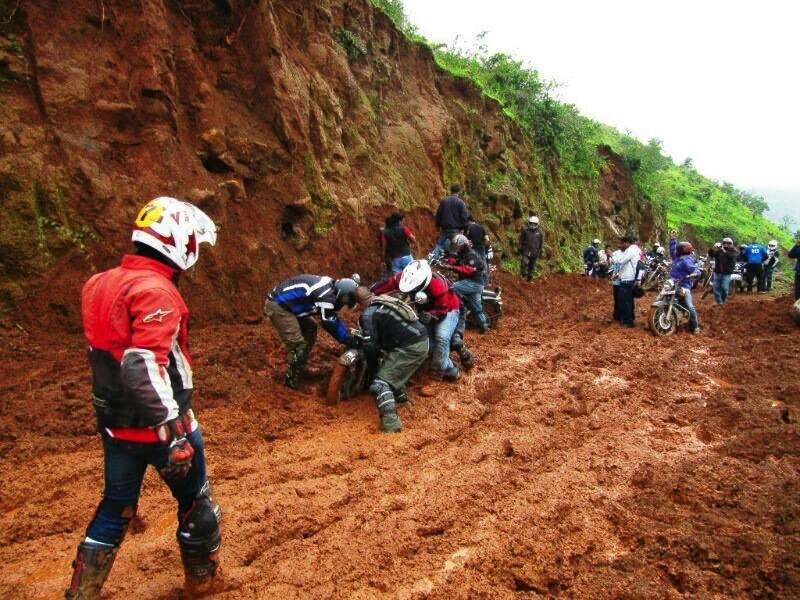 Rajmachi road is a loosely-based gravel dirt track located in Sahyadri's rugged mountains and is frequented with a hustle-bustle of trekkers and bikers. This steep road leads to the forts of Shrivardhan and Manaranjan.
The surface of the road is gravel and includes several hairpins. In the rainy season you have to be more careful as waterfalls are dangerous, making the road slippery and difficult for bikers to ride safely.
Gata Loops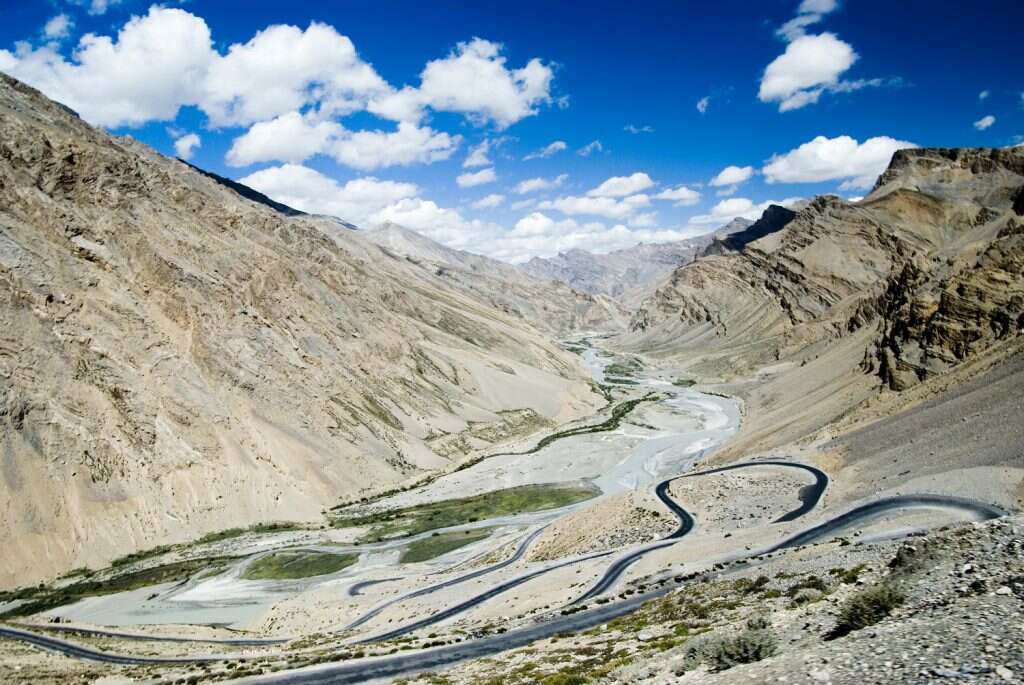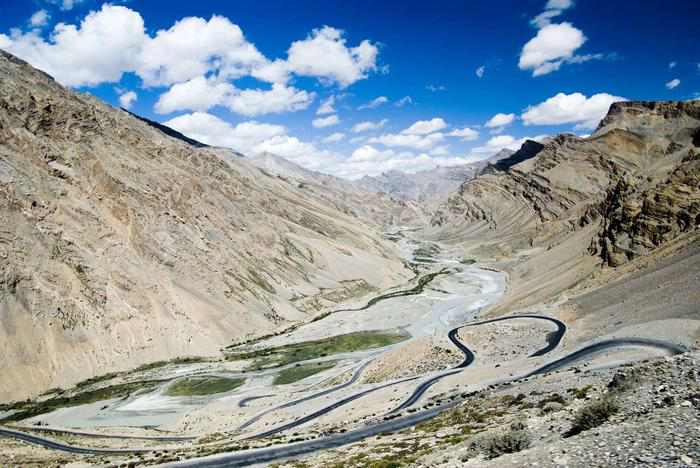 Those who are frequent travelers on the Manali Leh route would be aware of this road. It's a series of twenty-one hairpin bends that you will come across when you're driving to the top of the 3rd high altitude pass on this highway, Nakeela, at the height of nearly 16000 ft. It's not the dangerous loops that this road is famous for but for the ghost story associated with it.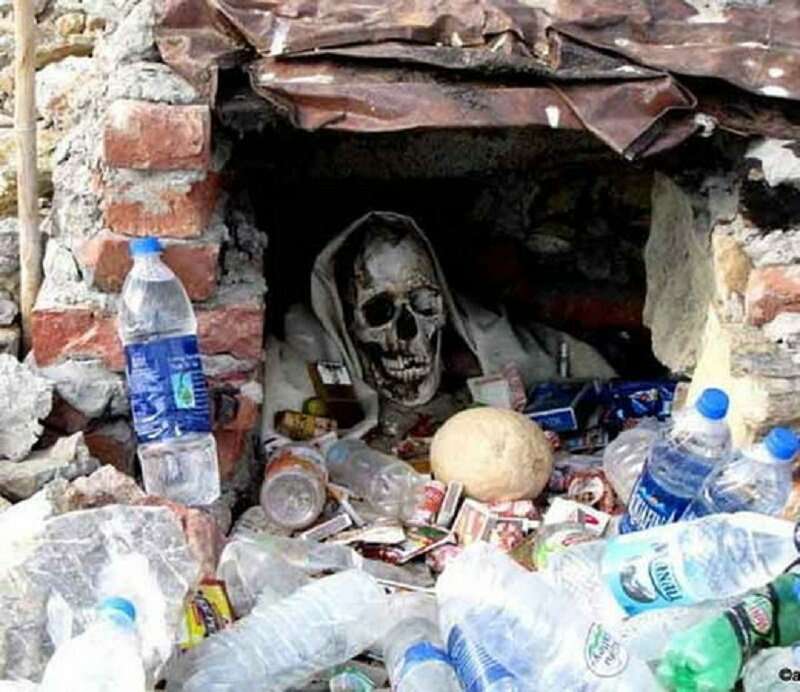 The legend goes like this – Several years ago, a truck driver accompanied by his cleaner was heading to Leh from Manali when their truck broke down. It was the last truck, and the route was closed due to heavy snowing. After waiting for several hours, the driver decided to walk down to the nearby village for help. Since the truck had cargo and the cleaner was also not well, he decided to leave behind the cleaner and go. After reaching a village, he could only manage to make a call to Manali for help. Meanwhile, snowfall increased, leaving the truck and the cleaner stranded for several days. The cleaner eventually died of thirst and hunger. A year later, passersby started narrating the story of a beggar who would beg for water. Soon, the word spread, and people still believe the ghost of that cleaner is there at the Gata Loops, making this one of India's 12 dangerous roads all the scarier.
Mana Pass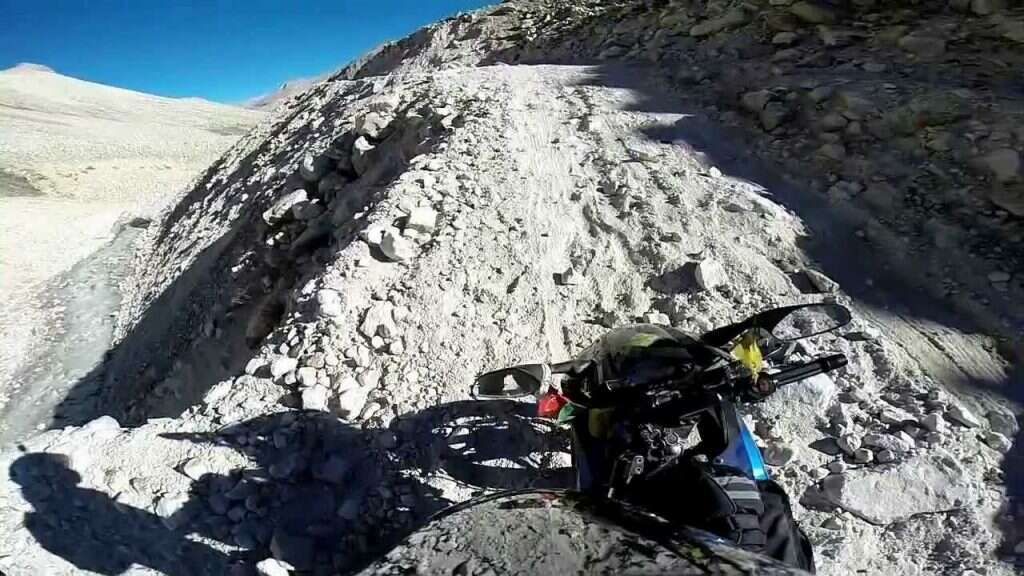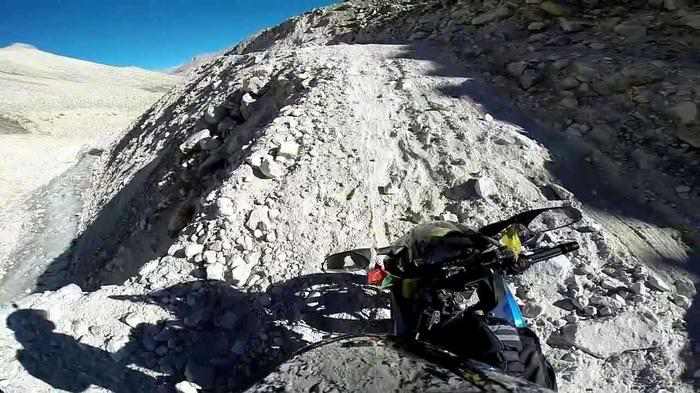 Also known as Chirbitya-la, or Dungri La pass, Mana, located at an altitude of 18,192 ft., is arguably the highest vehicle-accessible pass in the world. The actual motorable road was constructed by BRO between the years 2005-2010 and is presently visible on Google Earth. Mana's highest elevation can go up to 18,406 feet on the Indian side of the border. Mana is also the last village after which begins the old trade route to Tibet.
So those were the 12 dangerous roads in India that could kill you. If you have been to any of these roads, do share with us your experiences.
<div class='toc'><ul><li><a href=#12-Most-Dangerous-Roads-in-India-that-could-kill-you><b>12 Most Dangerous Roads in India that could kill you</b></li><p> <a href=#Zoji-La-Pass>Zoji La Pass</p><p> <a href=#Neral-Matheran-Road>Neral-Matheran Road</p><p> <a href=#National-Highway-22>National Highway 22</p><p> <a href=#Chang-La>Chang La</p><p> <a href=#Leh-Manali-Highway>Leh-Manali Highway</p><p> <a href=#Rohtang-Pass>Rohtang Pass</p><p> <a href=#Khardung-La-Pass>Khardung La Pass</p><p> <a href=#Three-Level-Zigzag-Road>Three Level Zigzag Road</p><p> <a href=#Kishtwar-Kailash-Road>Kishtwar-Kailash Road</p><p> <a href=#Rajmachi-Road>Rajmachi Road</p><p> <a href=#Gata-Loops>Gata Loops</p><p> <a href=#Mana-Pass>Mana Pass</p></ul></div>