As the caption suggests, in this post, we will share 12 dangerous roads in India that could kill you. India is not only home to the world's largest road networks in the world, but some of the most dangerous ones as well. 40% of India's traffic takes the National Highways, and the total distance covered by all the roads together is a whopping 33 lakh kilometers. We have some of the deadliest roads in the world. Apart from the geographical constraints, roads here are so ill-maintained that they can actually get anyone killed. Here are 12 dangerous roads in India that can potentially take you to heaven faster than they can take you to your destination!
However, you can reach there without burning a hole in your wallet with amazing offers on flight and hotel booking with MakeMyTrip.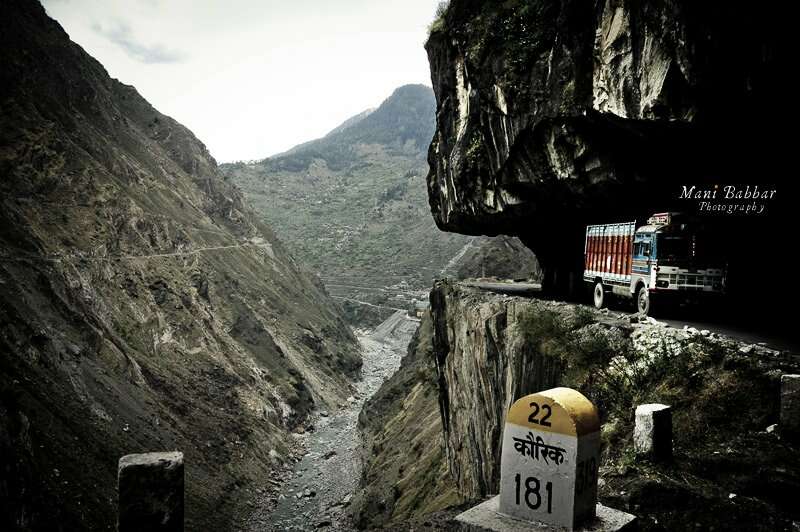 Imagine going on a scenic road trip in some exotic, far-flung location say in northern hills. To your horror, you find out the railing disappears around the bend, whilst the road narrows to practically a trail. And if you peep thousands of feet below, you can see the skeletal remains of several cars being toppled down and long lost. Yes, sometimes the road less taken is less taken for a reason. And in the case of these 12 dangerous roads in India, you need to be extra careful, as they may very well kill you. While you may have the best of the vehicles at your disposal, the driving skill rules over the machine on these deadliest roads.
Does India have the deadliest roads?
Turns out, no. While India does have a number of deadly roads, the country with most of them is Dominican Republic. This nation has a staggering 41.7 driving deaths per 1,00,000 people in a year. As per a WHO report, Dominican Republic's helmet laws, speed laws, and drunk-driving laws are really weak. This may be responsible for the number of road deaths in the country.
While it may seem so, it's not all dark and gory in India. We record 15-20 road deaths per 1,00,000 people in a year. In fact, India does not even come on the 'Top 10' list of countries with the deadliest roads. After Dominican Republic, the 10 most dangerous countries for driving are (in descending order): Thailand, Venezuela, Iran, Nigeria, South Africa, Iraq, Guinea-Bissau, Oman, and Chad.
Does any country have safe roads?
Actually, yes. The country with the safest roads is Iceland, with only 2.8 deaths per 1,00,000 people in a year. Following Iceland are Sweden, Palestinian territories, Britain, Netherlands, Norway, Switzerland, Denmark, Germany, Ireland and Israel.
GrabOn rates 12 dangerous roads in India (based on accidents) where you should prefer to leave the steering in the hands of an expert. Read on to find out!
12 Most Dangerous Roads in India that could kill you