Road trips are perhaps the best way to make your craving for adventure feed to grills and escape the mechanical life. If you are of the kind who believes in taking on the wheels, then the below mentioned 20 road trips in India will give you some serious travel goals. If you are not big on taking on the wheels, though, don't fret, these are still quite breathtaking destinations are accessible through trains, buses, and flights as well. Book your flights and accommodation to these dream destinations with the amazing Offers from MakeMyTrip.
Pack up your bag, start up your engine and take on the best kind of break you can get from daily stress and drama. It doesn't really matter how old you are and what you do. Everyone deserves a break from time to time. And nothing could beat a road trip that comes stacked with several good reasons, the foremost being adventure. Do have a read and find out the 20 road trips in India you should take once in a lifetime.
"I forged myself out of a vacuum. I crawl along the highway on hacked off stumps year after year. Some wonder how and why. I never do". So guess where am I taking you today?Â
Road trips in India allow you to shed your old skin and de-stress yourself whilst making some fond memories along the way. We have skimmed through the travel journals extensively and bring the best 20 road trips in India that you should take at least once in your lifetime.
Have a Look at Best Road Trips In India You Must Take At Least Once
Manali to Leh
Mumbai to Goa
Mumbai to Lonavala
Ahmedabad to Kutch
Shimla to Manali
Gangtok to Nathu La Pass
Jaipur to Jaisalmer
Bangalore to Ooty
Vizag to Araku Valley
Chennai to Pondicherry
Guwahati to Tawang Â
Bhubaneswar to Puri to Konark
Kochi to Munnar
Shillong to Cherrapunjee
Dehradun to Nainital
Bangalore to Nandi Hills
Chennai to Munnar
Delhi to Manali
Pamban Bridge ( Rameshwaram)
Mumbai to Mount Abu
Save big on your next long weekend getaway with the best travel offers and discounts.
1. Manali to Leh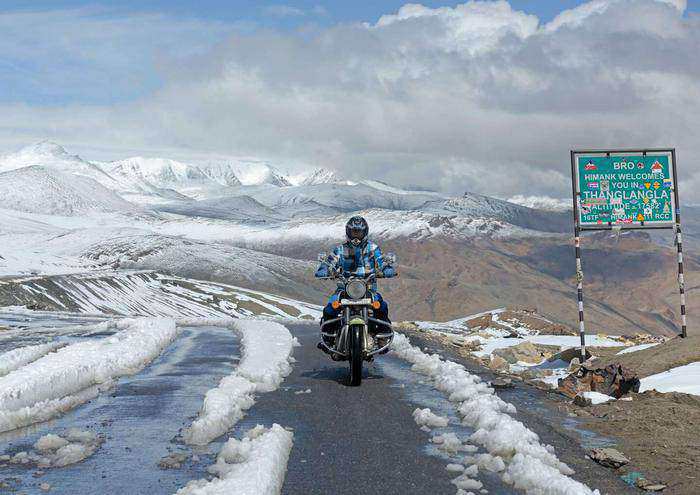 When it comes to road trips in India, the first expedition that comes to mind is Manali to Leh road trip. Words fall short to explain this scenic trip's beauty, which is probably the best road trip in India and once in a lifetime experience.
The approximate distance from Manali to Leh is 478 km. Flanked by the snow-capped mountains, distant valleys, and the cool mountain breeze, the road to Leh Ladakh is painstakingly enigmatic. As you continue your ride on your beast through the rugged terrain, you will explore some of the most well-known passes. Admire the amazing beauty of this region while you hit the roads on this amazing road trip.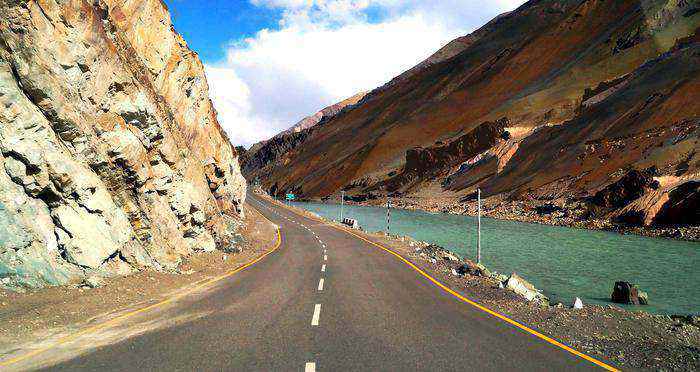 Hours: 2 days
Best Time to Visit: June to September is the best time to travel down this route. If traveling by road, a person will take at least 2 days with adequate stops for rest.
Manali to Leh Road Map:Manali – Rohtang – Gramphu – Kokhsar – Keylong – Jispa – Darcha – Zingzingbar – Baralacha La – Bharatpur – Sarchu – Gata Loops – Nakee La – Lachulung La – Pang – Tanglang La – Gya – Upshi – Karu – Leh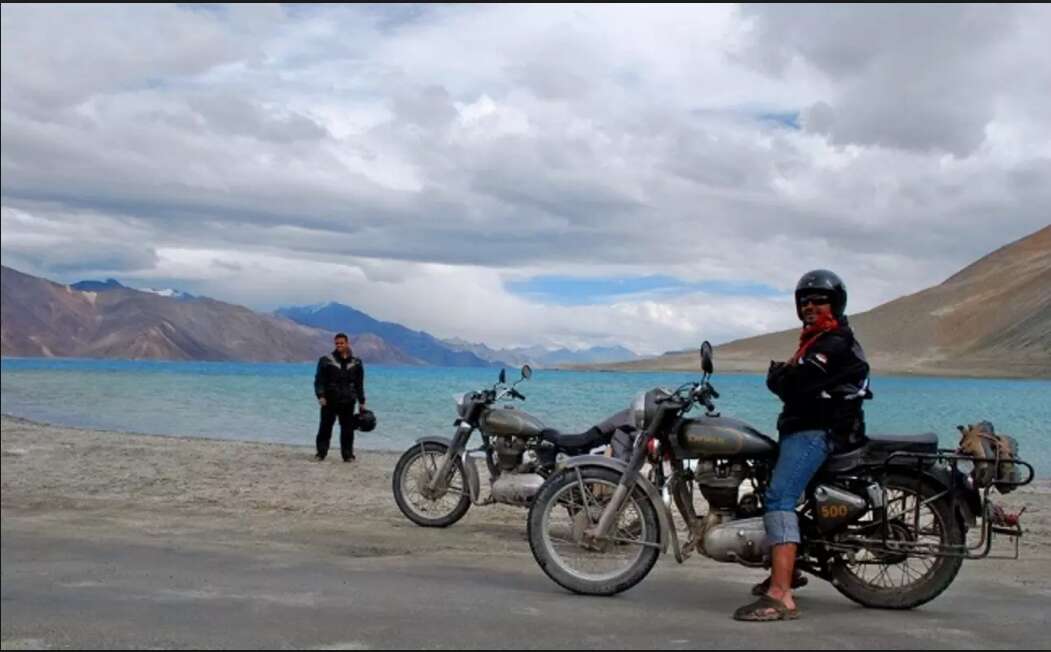 Most of the bike rental companies are available in Manali since this city is usually the initial road trip to Leh. The bike rentals in Manali is one of the best options you can go for, which offers its customers a spectacular chance to experience the Himalayan roads on Two Wheels. The frequent bikers visiting Leh are the regular customers of this company. This company offers a wide range of heavy vehicles, including the Royal Enfields, Bullet Classics, Â Thunderbirds, Yamaha, Bajaj Pulsar, and much more. Royal Enfields & Thunderbirds are in high demands, as tourists find them efficient to drive on rugged high terrain roads. These vehicles are some of the most convenient options, best suited for that region's road conditions. The minimum rental period is for a week.
Review by a customer:
Thanks for the great bikes, man. We had an awesome journey throughout Manali-Leh, and none of the bikes ever betrayed up. Like you know, it was one of our biggest concerns about the bike, but it all went like butter. would recommend you to all my friends and everybody who want to rent good bikes in Manali to deal with him.. see u again, dude.
2. Mumbai to Goa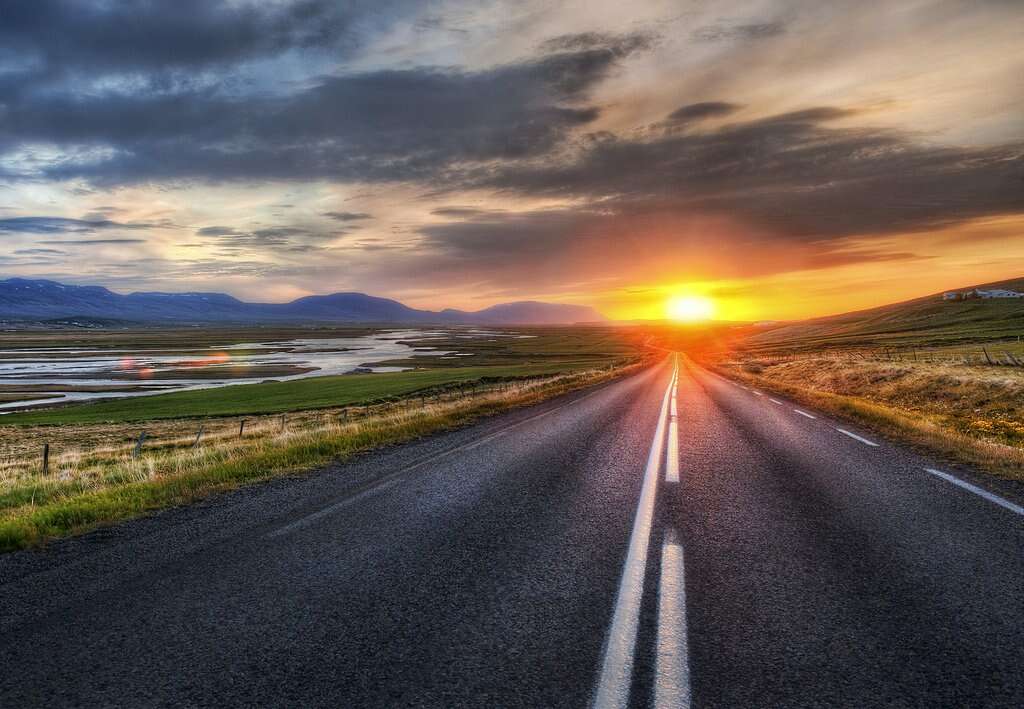 Mumbai to Goa is ranked second in the list of 20Â road trips in India that you should take at least once in your lifetime. And when Dil Chahta Hai movie was released, this road trip immediately topped the list of things to do for every young group across the nation. If you love to travel by road, then this trip is one that you must take on. Mumbai to Goa distance is not even 600 km and is considered to be one of the best road trips in India.
You can take the NH66 ( NH17) route, an adventurous one apart from being scenic and enchanting. It will take you 11-12 hours to reach. The Western Ghats almost follow you through your journey.
Best Time to Visit: The beaches of Goa are swarming with people in December and January, and this is indeed the best season to visit Goa. If you are planning to visit these months, then make sure you book your hotel in advance.
Mumbai to Goa Road Map:Â There are two major routes for this road trip – NH4 (Pune – Kolhapur route), which is the more preferred one, and NH 66 (NH 17) – Ratnagiri Konkan Route (crowded and little risky).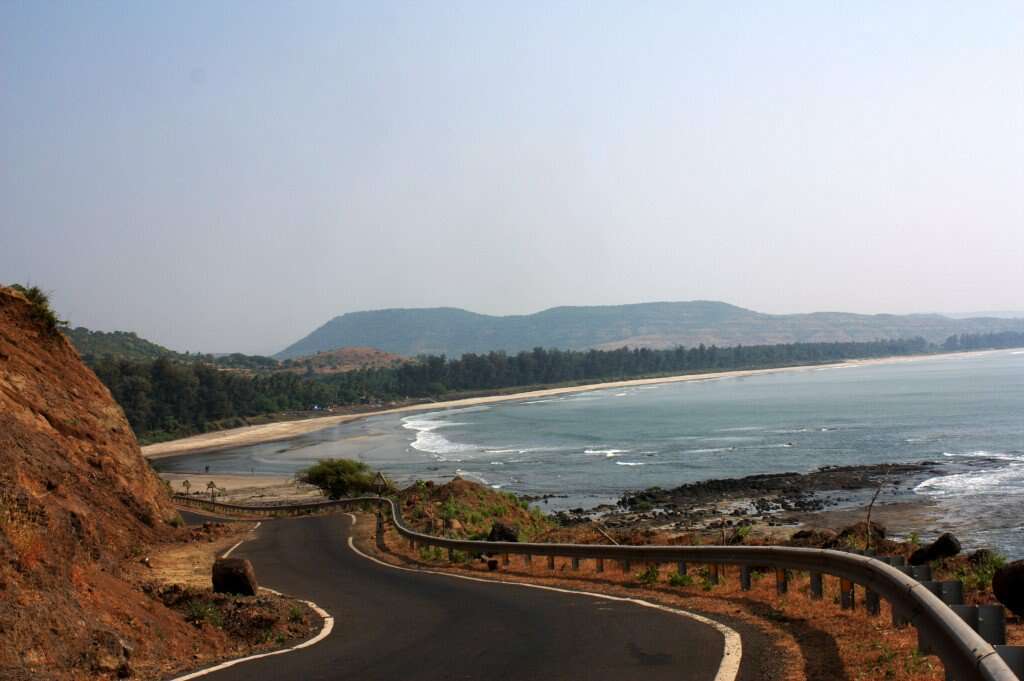 Route 1:Mumbai to Goa via NH 4
Total Distance: 590 kms
Total Duration: 10 hours 30 minutes (Non stop)
Route: Mumbai to Pune by the Mumbai-Pune Expressway, Pune to Satara to Kolhapur to Belgaum (NH4), Belgaum to Goa
Route 2: The Bombay Goa Highway via NH 66
Total Distance: 577 km
Total Duration: 12 hours (Non Stop)
Route: Mumbai- Panvel- Pen- Kolad- Khed- Chiplun- Pali- Sawantwadi- Goa
3. Mumbai to Lonavala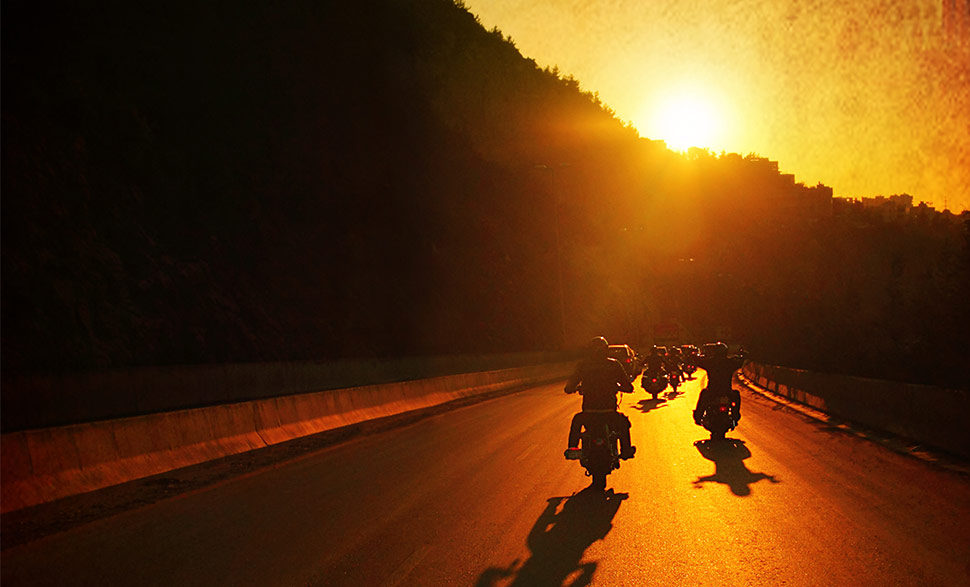 An easy weekend getaway from Mumbai, a Mumba- Lonavala, is something that almost every Mumbaikar will swear by. Whether you are a local or visiting Mumbai, your stay would be incomplete without a trip to Lonavala. The scenic surroundings and lush green foliage are enough to keep up your adrenalin rush. So if you are in the city and planning to take a road trip, look no further. Put the medal on the pedal, and get cracking!
The Mumbai-Pune expressway is 93 km long and considered one of the best road trips in India. If you have two-wheelers, you can take on the old Mumbai-Pune Highway and if you have a car, then ply on the Mumbai-Pune expressway. Sunny Da Dhaba and The Kinara Village Dhaba are good eating options on the Pune-Lonavala stretch, where you can take small breaks. Tiger Point is where you should definitely stop for a selfie and savor corn pakodas and chai alongside. The breathtaking views of the Sahyadris are just a bonus!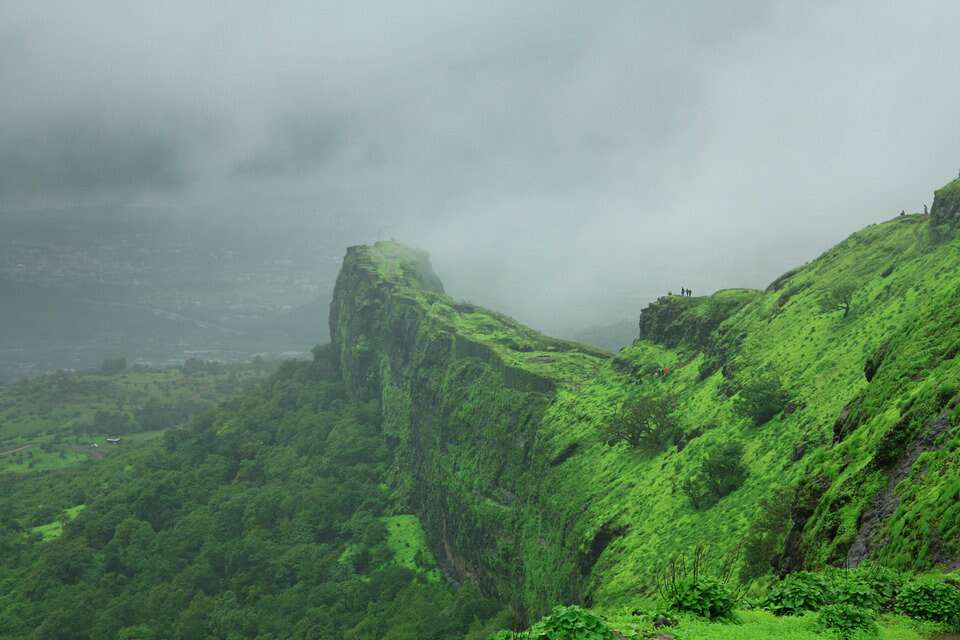 Hours: 2 hours
Best Time to Visit: The best time to visit Lonavala is between October and May. It is advised not to visit Lonavala in the monsoon season between June and September, as it experiences heavy rainfall.
Mumbai to Lonavala Road Map – Click here to view the map
4. Ahmedabad to Kutch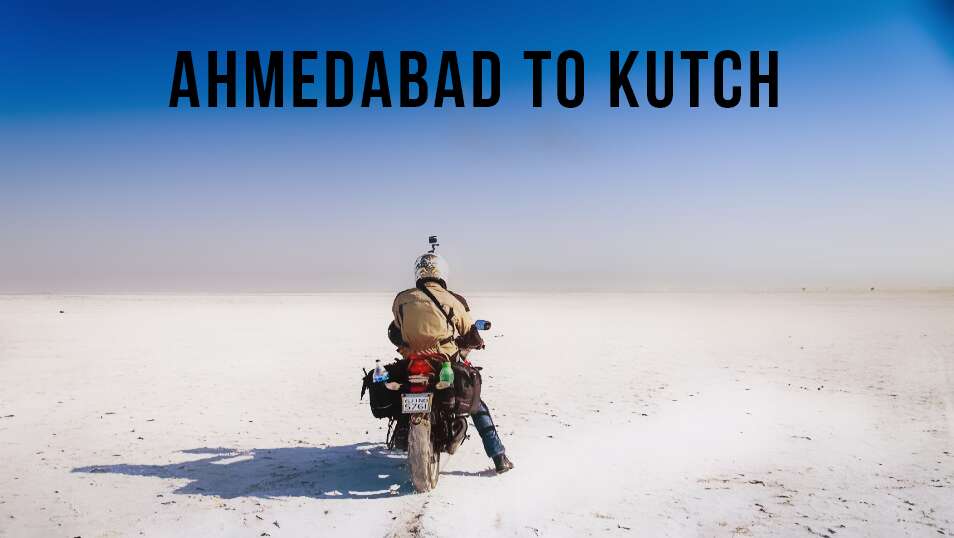 It all started with one advertisement – "Kutch nahi dekha to kuch nahi dekha!" However, this 8-hour drive is not an ideal road trip for summer months but worth exploring anyway. Kutch – The Land of the White Salt Desert is a quiet haven for exquisite art and craft, flanked by splashes of colour, generous doses of culture, exquisite carvings, intricate art, flaming flamingos, flying cranes, and different migratory birds.
A moonlight night on the Kutch can perhaps unlock the answer to your existence if you are seeking one. Visit the other nearby sanctuaries, specially Chari Daand, at dawn to watch the birds playfully move around in the water. The distance between Ahmedabad and Kutch is 340 km, so you can take the road trip at ease.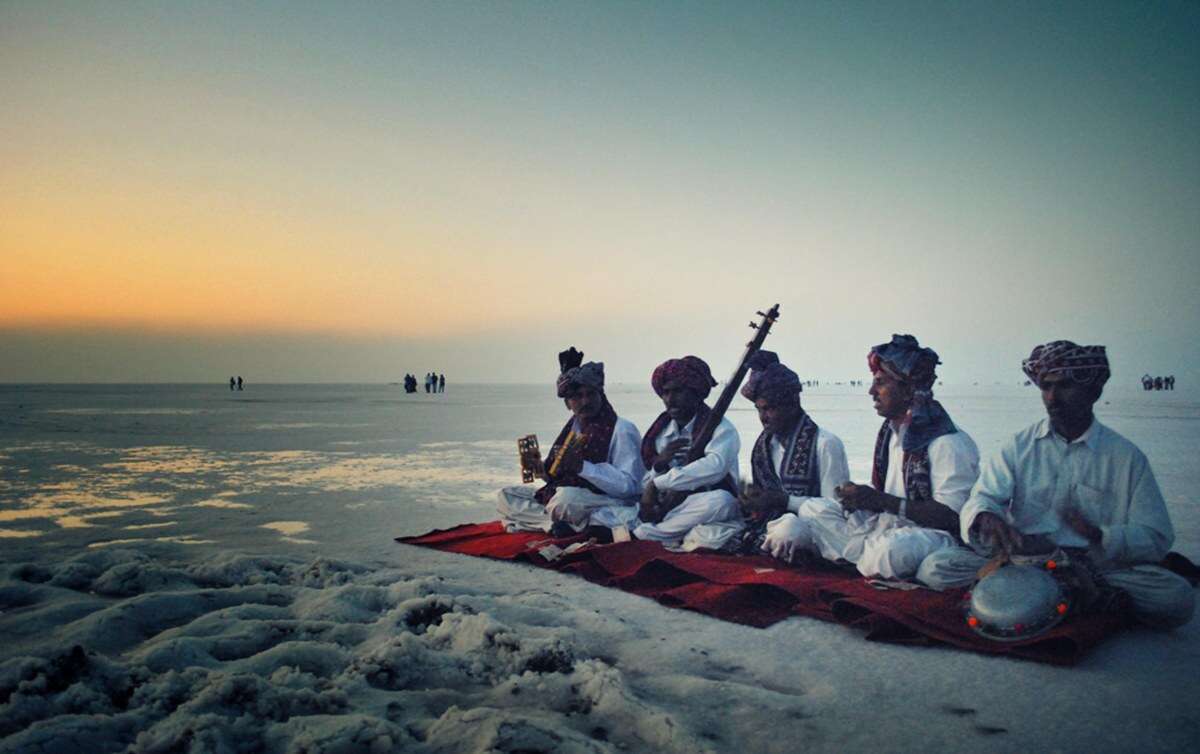 Hours: 5 hours
Best Time to Visit: This road trip can be worth taken in winter, especially between November and February, so that you can have an extended stay and enjoy the Rann Mahotsav.
Ahmedabad to Kutch Road Map – Dholavira – Bhuj – Mandvi – Kutch
5. Shimla to Manali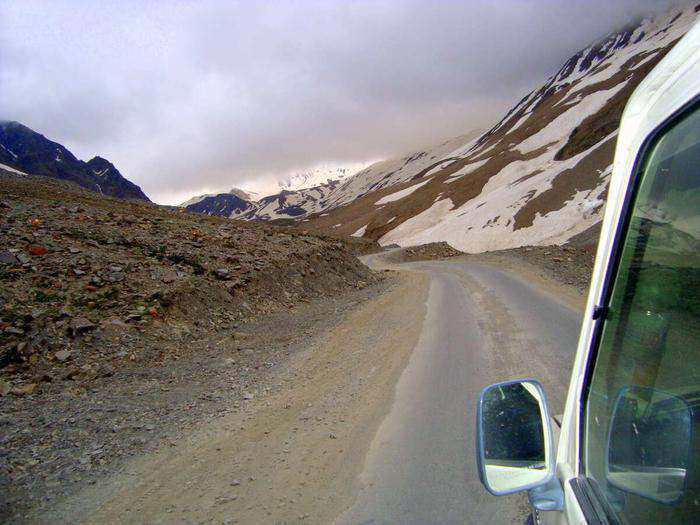 Here is another popular road trip in India and the best option to escape from the scorching heat. After spending your planned days in Shimla, the next morning gear up for an 8-hour long drive to Manali via Kullu. That means the trip would involve morning coffee breaks, lunch breaks, toilet stops, and most likely a lot of dozing off. But do not doze off the entire journey, for you will miss out on some great scenic beauties en route. The serpentine road makes for beautiful scenery flanked by intoxicating air, prompting you to stop at different locations for photo sessions.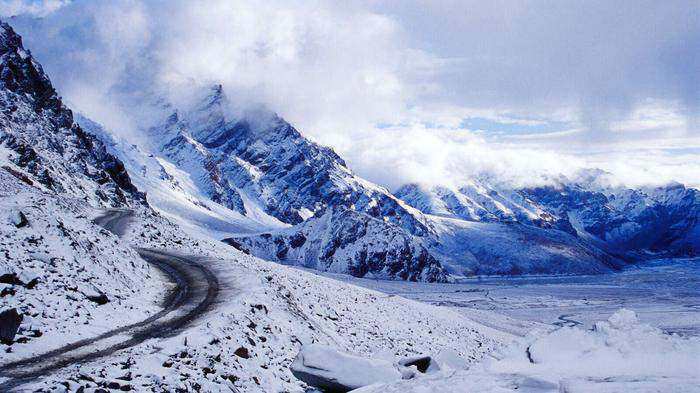 Hours: 8 hours
Best Time to Visit:Â All throughout the year except monsoon months in Manali: Mid – July to Mid Sept.
Shimla to Manali Road Map – Click here to view the map.
6. Gangtok to Nathu-La Pass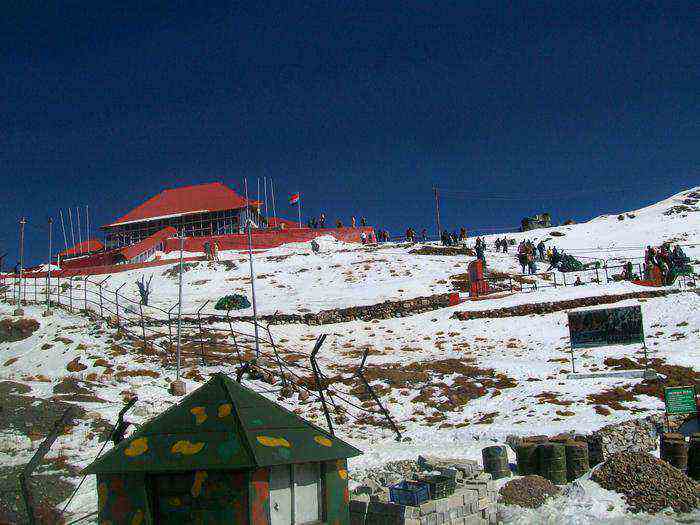 One of the best scenic road trips in India can be taken in Sikkim. Sikkim, largely unexplored, is home to some of the best tourist attractions in India. This is one such road trip in India that you should undertake at least once in a lifetime without thinking much. The mountainous roods might make it a challenging ride, but this road trip's adventure lies in the bewilderment of the terrain. The awesome sight along the roads on mountain ranges will totally make up for everything else! Take a road trip in winters to Lake Tsomgo (also known as Changu Lake) from Gangtok and know happiness like never before!
This road trip is about 55 km long, with the Lake Tsomgo falling en route. It leaves you with an unmatched road trip experience.
Hours: 2 hours
Best Time to Visit:Â September to June is the peak season for tourists. However, you can take up the road trip in the summer months to escape the extreme cold.
Gangtok to Nathu-La Pass Road Map – Click here to view the map.
7. Jaipur to Jaisalmer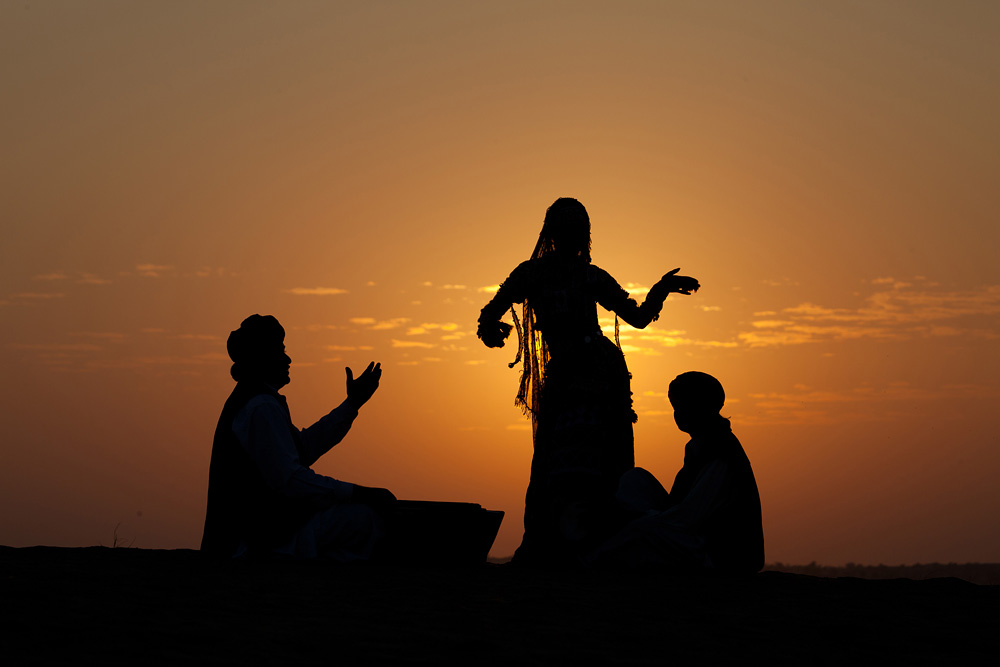 Jaipur has its fair share of magnificent forts and many other such places, which boast our past glory and rich cultural heritage. However, a road trip from the pink city falls in an entirely different category. So if you are in Jaipur, then plan to visit Jaisalmer by road, a road trip worth experiencing. This 570-km stretch road trip is not ideal during the summer months. The NH 15 is in top-notch condition, thereby making your 559-km long road trip a delightful experience.
The best part of this road trip is that the road to Jaisalmer is flanked by several dhabas serving traditional Rajasthani cuisine, which do not require further elaboration. The villages along with the route bubble with life. And to top it all, the people here are known to be a particularly hospitable lot.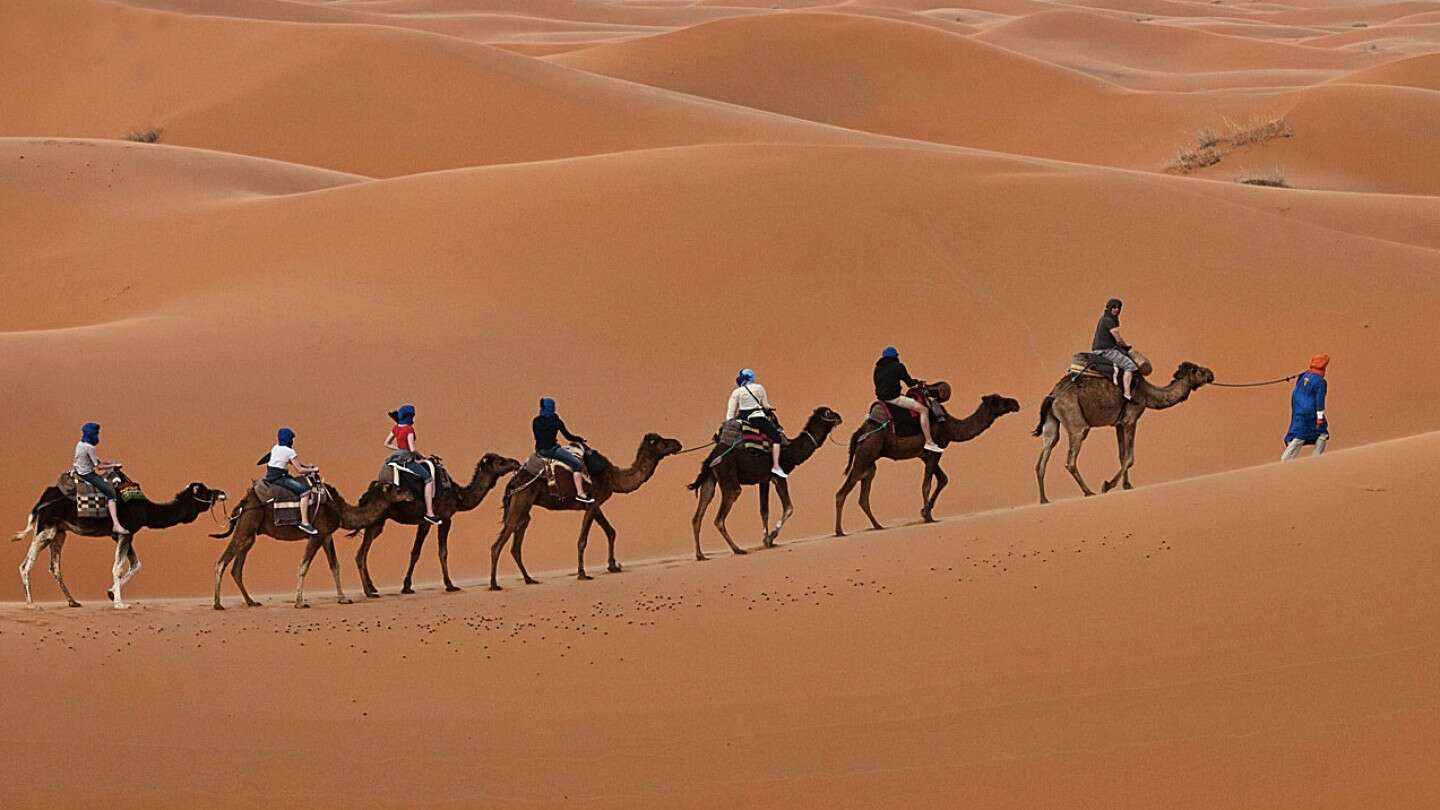 Hours: 9 hours
Best Time to Visit:Â November to March: These months constitute Jaisalmer's winter season. It is also an ideal time to visit Jaisalmer. Sightseeing and other outdoor activities like camel rides, the desert safari is more enjoyable during this time as the maximum temperature does not go beyond 24 degrees Celsius.
Jaipur to Jaisalmer Road Map – Jaipur – Kuchaman City – Nagaur – Phalodi – Pokhran – Jaisalmer
8. Bangalore to Ooty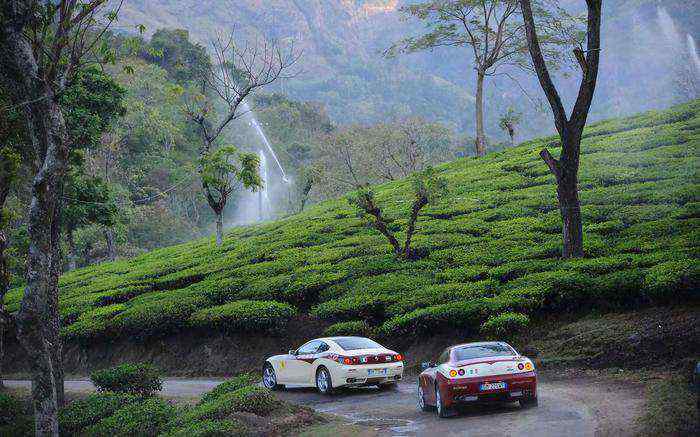 Nestled in Nilgiri hills' lap, Bangalore to Ooty is one of the best road trips in India that every enthusiastic wanderer should take. The roads offer a perfect combination of lush green and picturesque landscapes, adorning beautiful dense forests of Bandipur that will soothe your nerves. Don't forget to buy some Ooty chocolates.
The road stretches for 266 kilometers along with the SH 17, which is in great condition and dotted with plenty of eateries on the route. To satisfy your taste buds, you can try Kamath's near Channapatna. Stopover at Mysore and enjoy the histrionic palace and grandeur of the ancient city before gearing to sit in the lap of nature.
Best Time to Visit:Â March to June: These months constitute Ooty's summer season. During this time period, the weather is generally pleasant as you can venture out for day sightseeing and other tourist activities.
Bangalore to Ooty Road Map – NH 209 – Mandya – Mysore – NH 766 – Bandipur – Ooty
9. Vizag to Araku Valley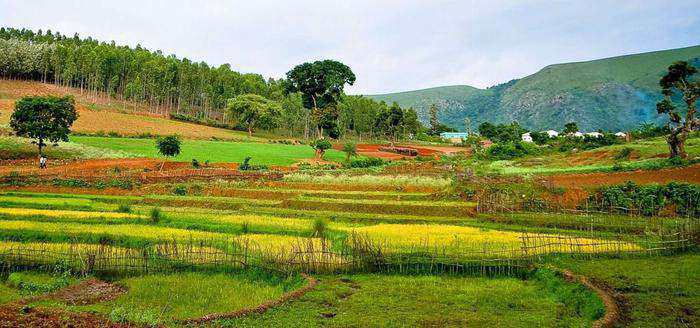 The sublime marriage between the Eastern Ghats and the Bay of Bengal in Vizag is a sight to behold. With hidden 58 tunnels and 84 bridges, Araku Valley is a must-visit place, especially if you visit Vishakhapatnam. Plan for a road trip post-monsoon season, as the valley turns into a luscious green canyon flanked by the chilling breeze. The misty mornings are complimented by the yellow blanket over the fields.
Araku Valley is located at a distance of 120 km from Vizag, and you can cover it within 4 hours. Apart from the scenic beauty, the salubrious climate of Araku Valley is another major reason to make this journey one of the best road trips in India. Nestled in the Eastern Ghats, the hill station is abode to several cascading waterfalls and gushing streams. And you'll be driving through the tranquil ghat roads, the mild aroma of coffee from the nearby plantations will immediately make you fall for this place.
Hours: 4 hours
Best time to Visit:Â From August or rather after the monsoon, the tourist season begins. However, the best time is between November and February, although by December/January, the temperature often drops to four degrees.
Vizag to Araku Road Map – Vizag – NAD kotha road junction – Pendurthi – Kothavalasa – Tatipudi Jn – Tyda – Borra caves Junction – Ananthagiri – Sankarmatta – Araku
10. Chennai to Pondicherry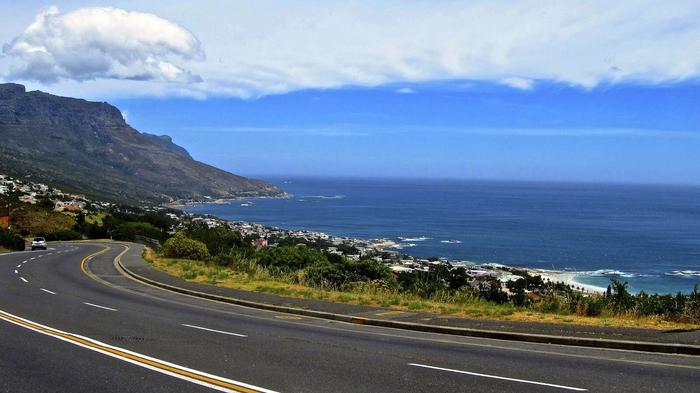 When we think of road trips in India especially in the South, the Chennai to Pondicherry along the East Coast Road on a cruiser motorbike flares up our wildness. The distance between Chennai and Pondicherry is 389 km. The moment you touch the marine drive, the sight of the sea on one side makes your road trip worthwhile.
Plan to start your road trip early in the morning and take 5-10 pit stops for food breaks and photo sessions at Mutukadu and Paiyanur. You can pay a visit to the Sardas Dutch fort's ruins, which is 4 km from the Vengapakkam in the East Coast road.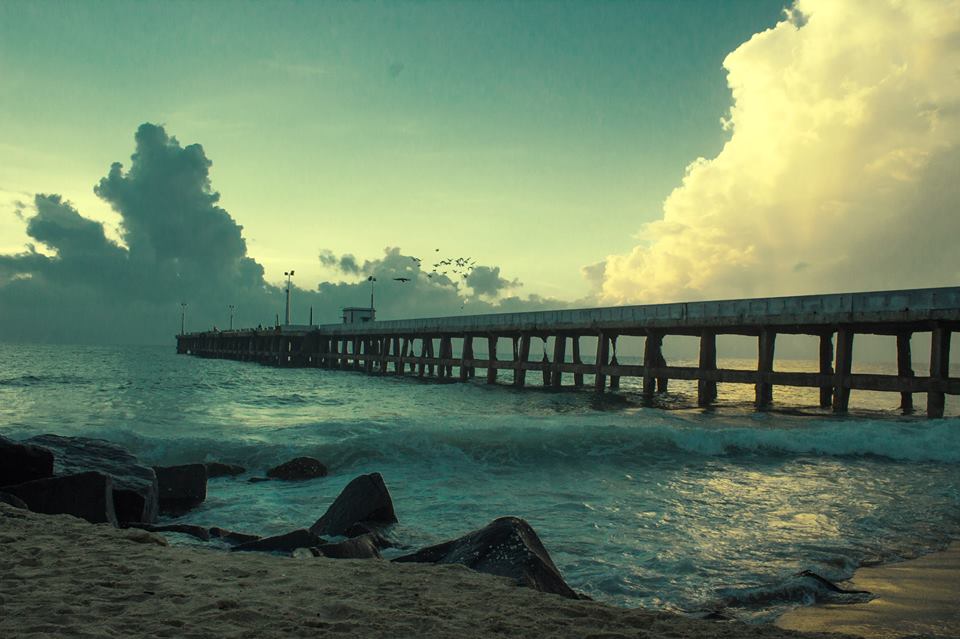 Hours: 7-8 hours
Best Time to Visit:Â October to February: These months are ideal for a road trip, as they constitute the winter season in Pondicherry starting from October and February. During this time, the climate is comparatively cooler and perfect for sightseeing, beach fun, and water sports.
Chennai to Pondicherry Road Map – Click here to view the map.
11. Guwahati to Tawang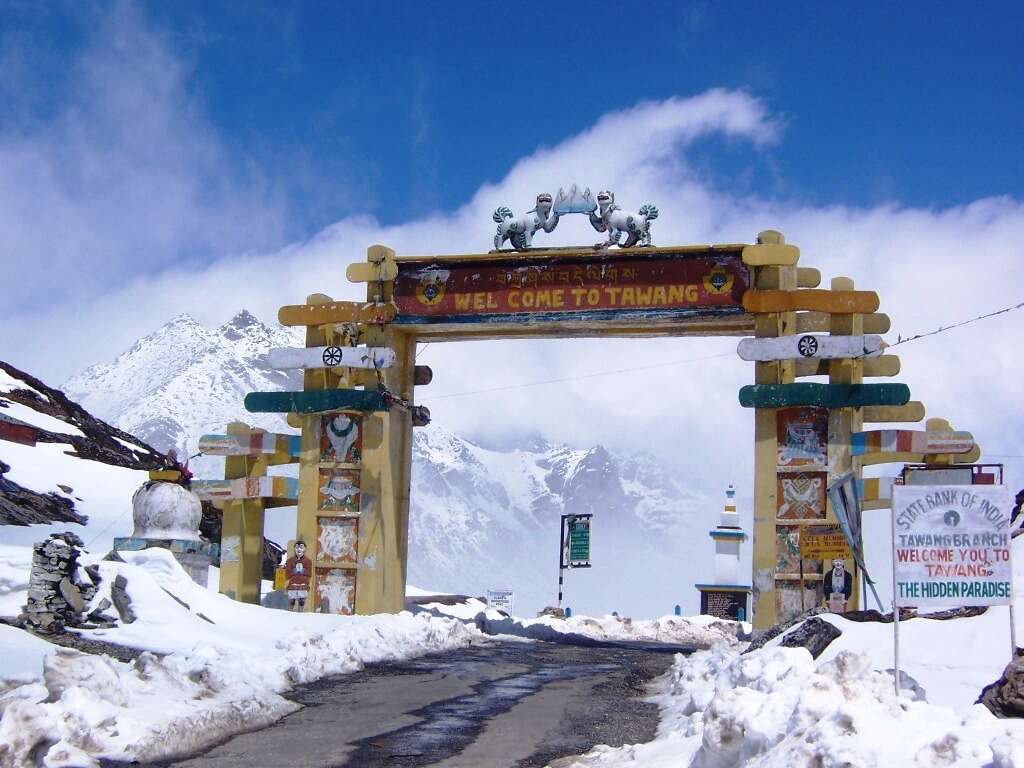 For the frequent travelers, who prefer exploring new places across India by road, the Guwahati – Tawang road trip is a must pick from the North Eastern travel logs. And if you love adventure then this road should be taken, which is worth exploring.
However, there are a few things you should know before you kick start this journey. You need to avail of the Inner Line Permit (ILP), irrespective of whether you are in India. You will need this permit if you're willing to enter Arunachal Pradesh. This will be an extensive road trip, as the total distance from Guwahati to Tawang is around 510km and can't be covered at a stretch. And considering the hilly region, you will have to make one or two night halts before reaching the final place.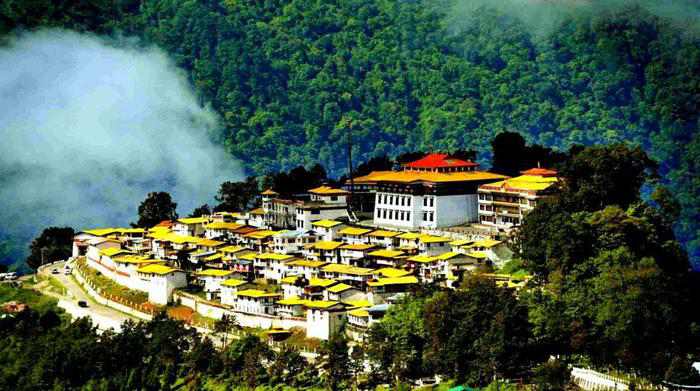 Hours:Â We recommend you make it a 5-day trip to enjoy this trip to the fullest.
Best Time to Visit:Â March – September, November – February. Summer is the best time to visit Tawang. The temperature during this time ranges between 5 degrees Celsius and 25 degrees Celsius. The days are pleasant, and nights are colder.
Guwahati to Tawang Road Map – Guwahati – Tezpur – Bhalukpong – Bomdila – Dirang – Tawang
12. Bhubaneswar to Puri to Konark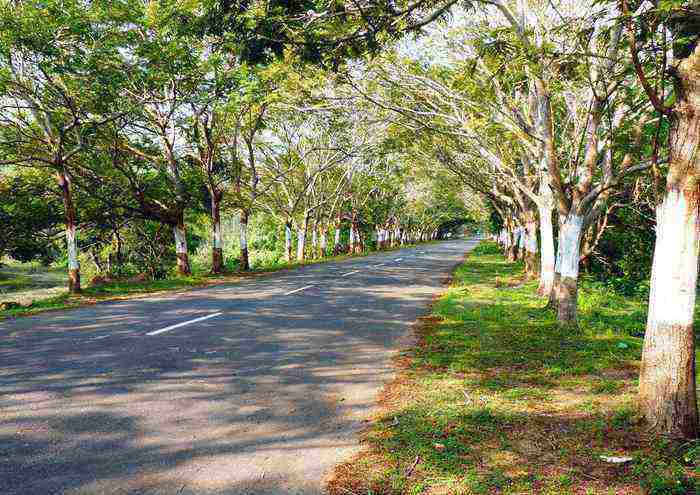 When you are visiting Bhubaneswar, a visit to Puri becomes an obvious addition to your itinerary. But most of the people, who are visiting Bhubaneswar for the first time, are not aware of this amazing road trip that they can cover from Bhubaneswar to Puri via Konark. Odisha is replete with scenic attractions and is quite close to nature. Make sure you ride through the Chandrabhaga beach near Konark as the marine drive is worth exploring. The canopy formed by the trees on either side of the road, the soft misty breeze, and the obvious idyllic beauty will leave you mesmerized, now and forever!
Make stops at Konark and Chandrabhaga beach before you head for Puri. So we recommend you to start early morning. You can also explore the art and handicraft Heritage Villages – Raghurajpur and Pipli to take back home some fond souvenirs and memories.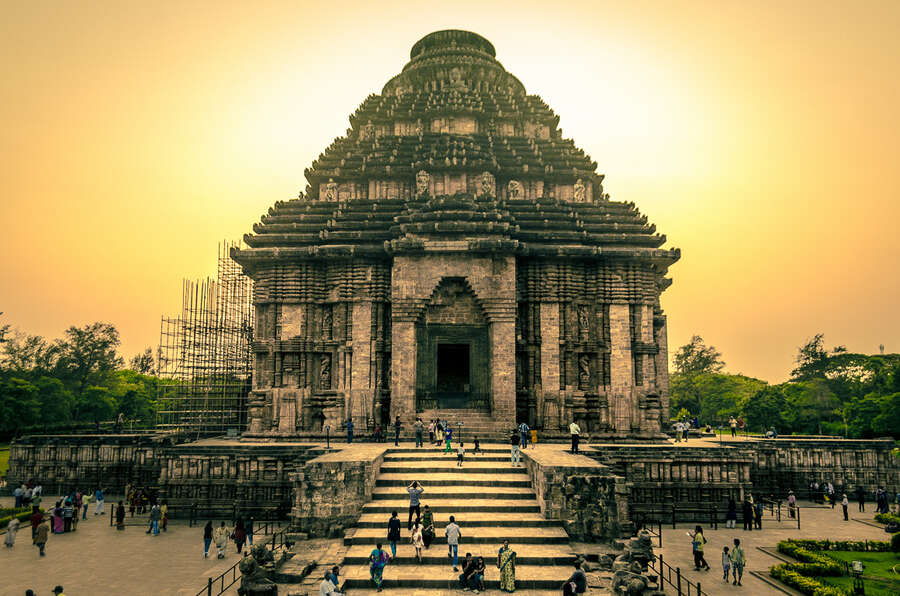 Hours: Bhubaneswar to Puri is a 1-hour drive, but you can make stops and stretch your road trip to 4-5 hours.
Best Time to Visit:Â Anytime except for Summer months, as Odisha bears extreme climate so it's better to avoid hitting the road on hot summer and humid days.
Bhubaneswar to Puri Road Map – Bhubaneswar – Pipli – Konark – Raghurajpur – Puri
13. Kochi to Munnar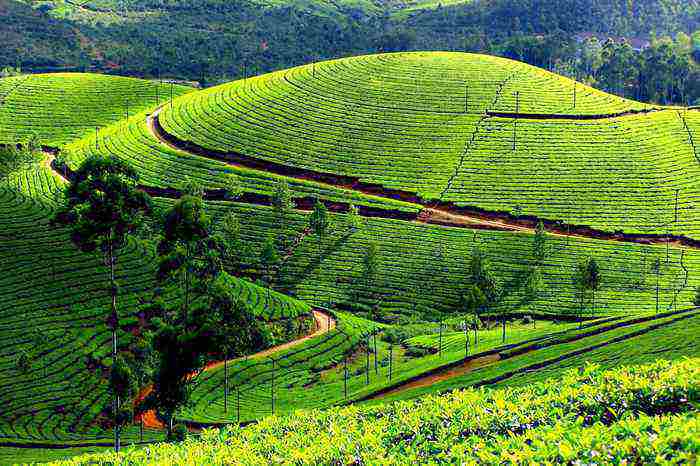 This summer, if you plan to whisk away to God's own country, Kerala then make sure you add this amazing road to your itinerary. Kochi to Munnar distance is about 126 kilometers. For those who wish to go from Kochi to Munnar by road, it is fairly easy and has a nice route. Going from Kochi to Munnar by car is easy as they are close to each other and the trip can be completed in 3 hours.
A must visit in Munnar is the Forest Rose Garden. A breathtaking drive to the Echo Point introduces you to the uniqueness of Munnar to experience the echo of whatever you scream aloud. Do enjoy the gurgling lakes flowing between small hillocks.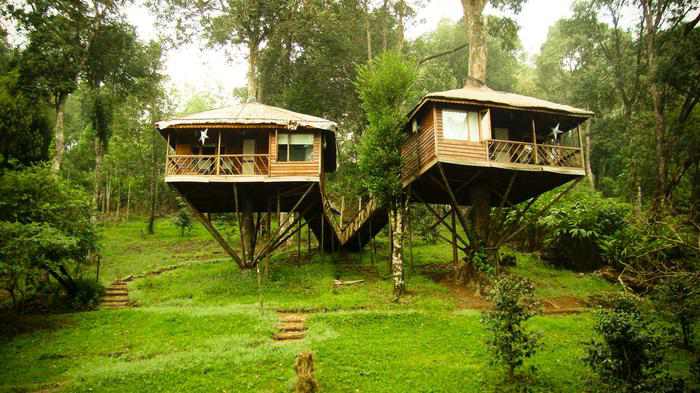 Hours: 3 hours
Best Time to Visit:Â June to September: This is the monsoon season in Munnar and even though many tourists avoid Munnar during the monsoons, this is a great time to visit the hill station if you're looking for a quiet vacation. Covered with lush green foliage, monsoons in Munnar have a charm of their own.
Cochin to Munnar Road Map – NH85 – Chithrappuzha – Ponjassery Road
14. Shillong to Cherrapunjee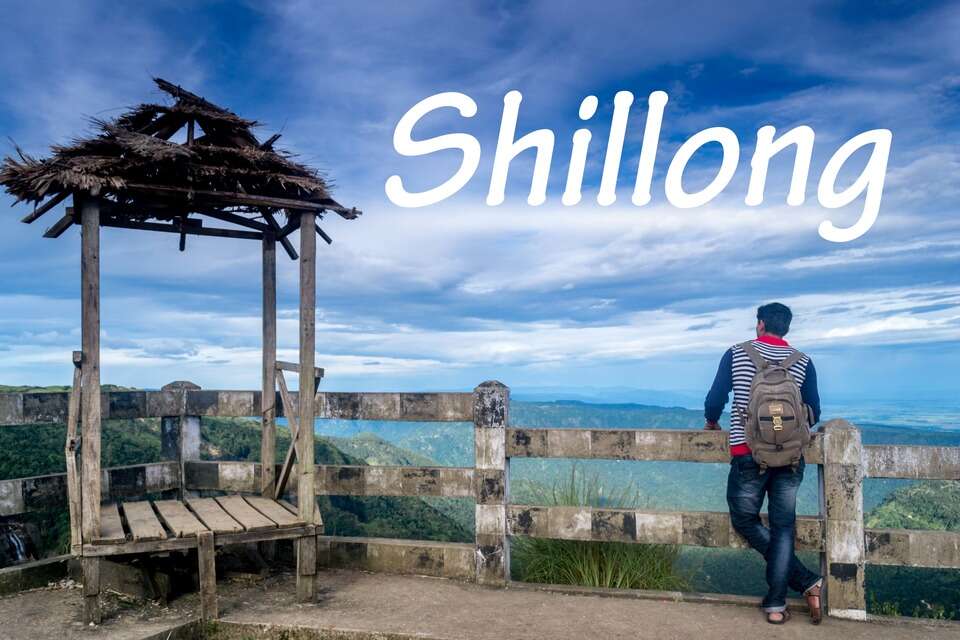 Another added to the list of road trips in India. Shillong offers a perfect mix of old world and modern charm. Tucked away in East Khasi Hills, this city offers a much-needed respite from continuous traveling, through grueling road conditions in much of the rest of the north-east. Shillong travel circuit claims to have the best roads, connectivity, and tourist amenities, and hence you can easily take on this Shillong to Cherrapunjee road trip.
The distance you'll be covering is 53 km and this trip has a lot to offer right from occasional drizzles and enchanting waterfalls to mystical caves and friendly villages. You will find stops for food along the way.Â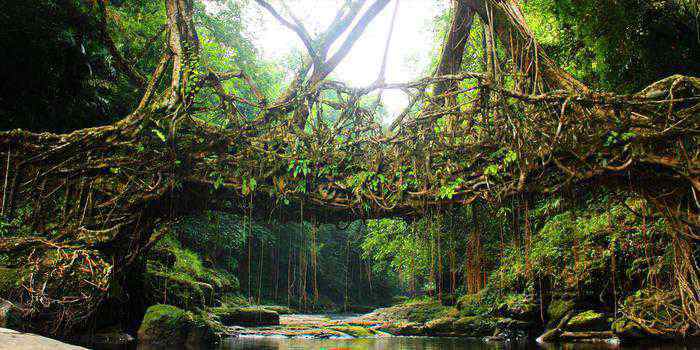 Hours: 2 hours
Best Time to Visit:Â March to May, June to Sep, Oct to Feb
Shillong to Cherrapunjee Road Map – Click here to view the map.
15. Dehradun to Nainital
If you are up for a long drive and absolutely love hill stations with beautiful lakes, then the Dehradun to Nainital route is the road trip you should definitely take. The distance is about 289 km and you can take the NH734. It is an 8-hour long journey but is totally worth it. With lush green sceneries on the side and pleasant weather, your journey is sure to be a memorable one.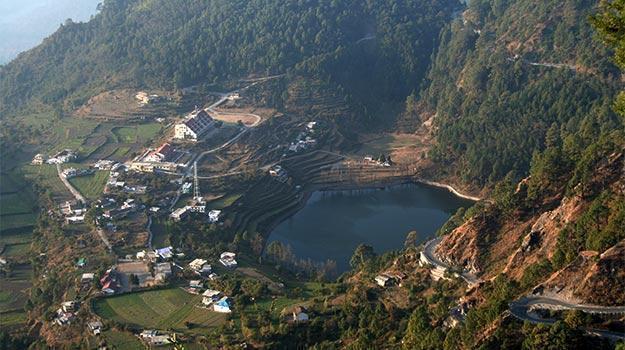 Hours: 8 hours
Distance: 289 km
Places you can visit: Robber's cave and Tibetan Market.
Best Time to Visit: March to June. It is the best time as the weather is pleasant and you can try adventure sports.
Dehradun to Nainital Road Map – Click here to view the map
16. Bangalore to Nandi Hills
The Bangalore to Nandi hills journey is one of the most preferred short road trips. One can take this road trip any time of the year. The trip lasts for about 1 hour and 30 minutes, and the distance between Bangalore and Nandi hills is 62 km. Nandi hill is one of the favorite tourist destinations in India. The place boasts a picturesque view and the climate is pleasant throughout the year. This road trip is ideal for the weekends.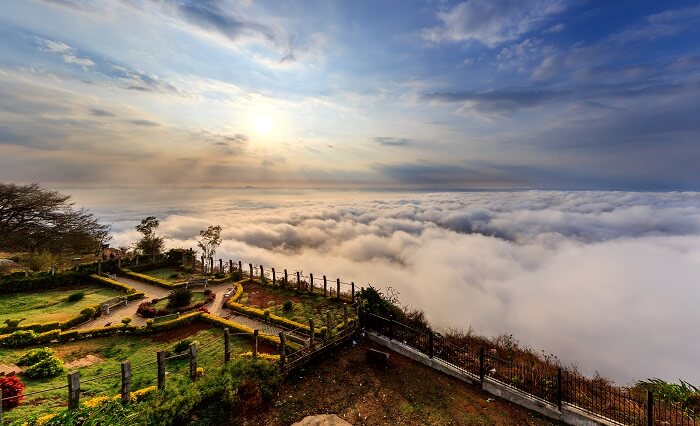 Hours: 1 hour 30 minutes
Distance: 62 km
Places you can visit: Tipu's drop, Amrita Sarovar, and adventurous activities.
Best Time to Visit: Anytime of the year.
Bangalore to Nandi Hills Road Map – Click here to view the map
17. Chennai to Munnar
The Chennai to Munnar route is one of the best road trips in South India. When you are visiting Munnar do remember to pay a visit to Nyayamkadu Waterfalls. Munnar has many beautiful places for one to see and it is close to nature. So, taking a break from the monotonous life and escaping from the Chennai scorching heat is what you want, plan this road trip. The evergreen trees will soothe your nerves and leave you with a pleasant experience.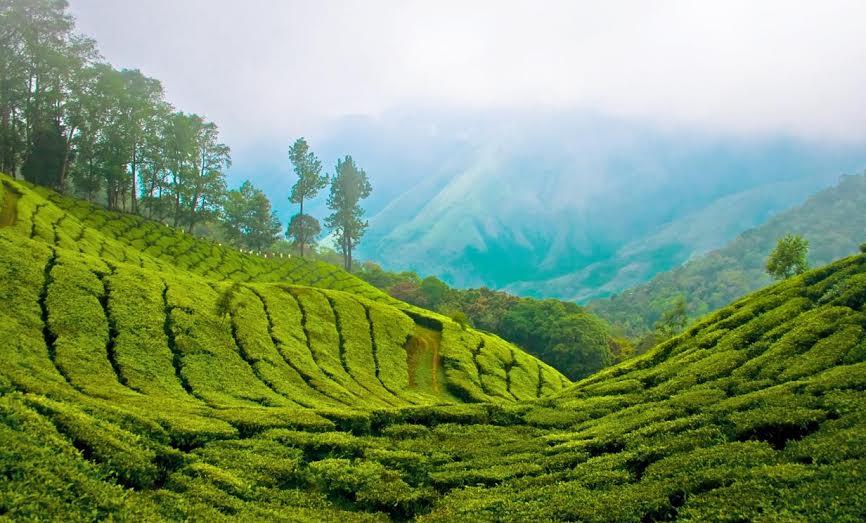 Hours: 11 hours 30 minutes
Distance: 584 kms
Best Time to Visit: December to February is the best time to visit this place. The weather is pleasant during these months.
Chennai to Munnar Road Map – Click here to view the map
18. Delhi to Manali
 A road trip to Manali is a trip that each of us should take once in a lifetime. One can witness the magnificent mountain ranges and scenic beauty while traveling. A view that no one should ever miss. The journey is about 12 hours and you can reach there via the NH 44 road. The distance to be covered is 542.5 km and is an adventurous one. You can take this trip during the monsoon or winter season. The monsoon season is when the place is lush green and during the winters, the entire region is covered in snow. So, whatever be the season, the place is indeed worth visiting. Pack your bags and set out to Manali.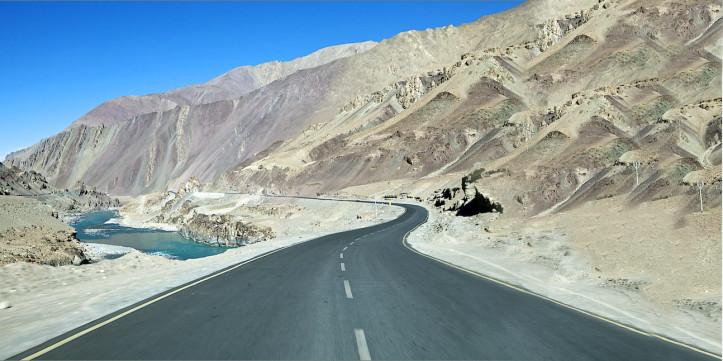 Hours: 12 hours
Distance: 543 km
Best Time to Visit: October to February
Delhi to Manali Road Map – Delhi – Kurukshetra – Shimla – Kullu – Manali
19.Pamban Bridge ( Rameshwaram)
Known as The Bridge of the Indian Ocean, this short trip is also one of the most mesmerizing road trips you can take. Just 2 km long, it connects the Indian mainland to Pamban Island.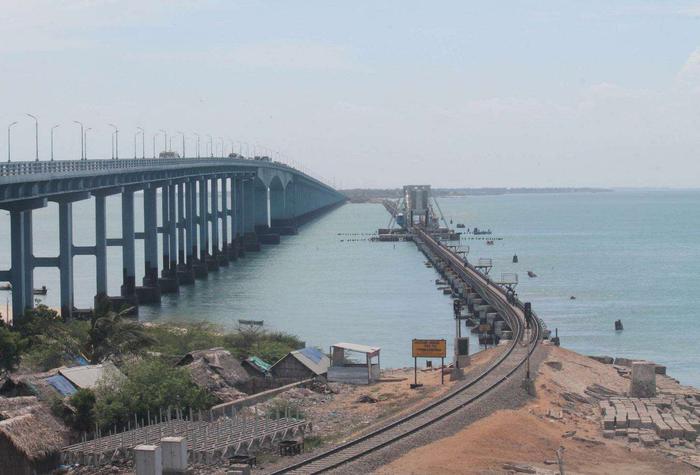 According to Hindu mythology, this is the place where Lord Rama created a bridge across the sea to Sri Lanka. Although it was initially just a railway bridge, connecting the two lands across the Indian Ocean, it changed in 1988. A road bridge was constructed parallelly to the rail bridge. The Pamban Road Bridge connects the National Highway (NH 49) with Rameswaram Island. Rameswaram is also one of the holiest places in India.
Imagine covering land and having the vastness of the ocean beneath you! The trip might be the shortest but it sure will make you feel like the best trip ever! Don't take our word for it. Start your bike/ car trip and feel the whip of air rushing past you.t
20. Mumbai to Mount Abu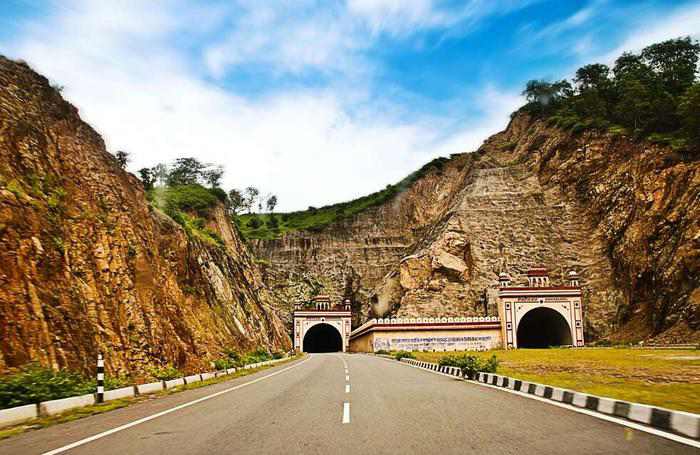 Last but not least here is another amazing road trip you can take but this is an extensive one. If you have ample time and patience then go for this 765 km-long journey by road. Take a week off and enjoy the hill station, whilst taking breaks at Vadodara and Ahmedabad.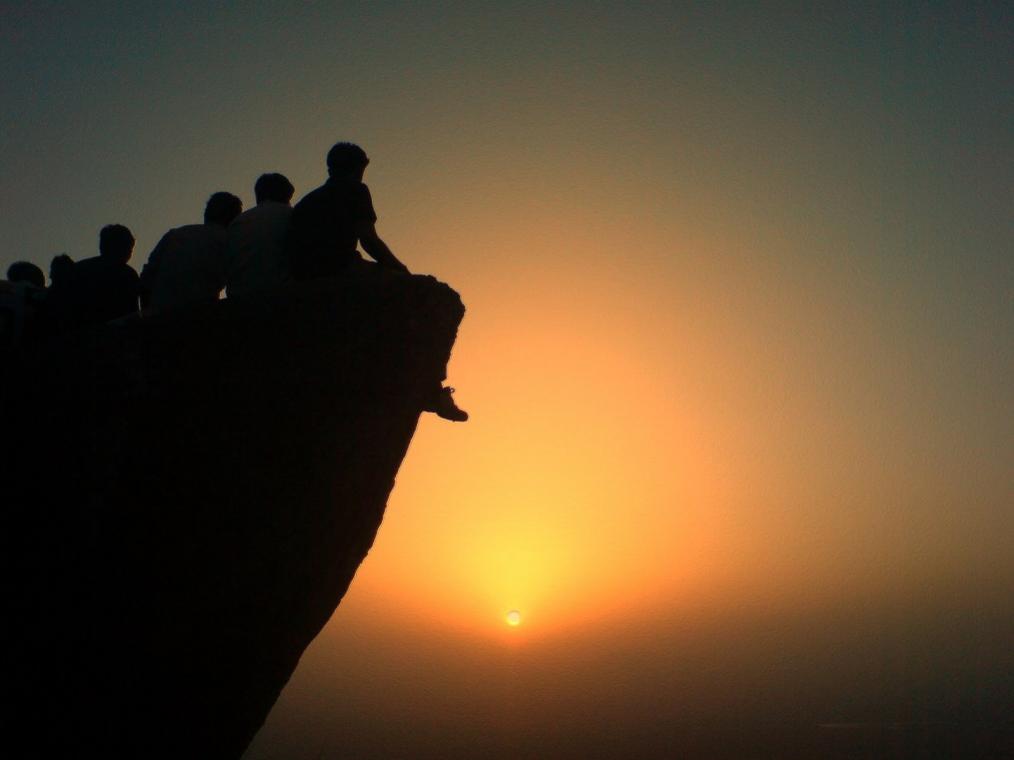 Hours: 12 hours
Best Time to Visit: July to October: These months constitute the monsoon season in Mount Abu. Although the city receives less rainfall, the scenic beauty of this pretty hill station doubles as the surroundings are filled with mountain mist and a lush green environment.
Mumbai to Mount Abu Road Map – NH 8 from Mumbai – Vadodara – Ahmedabad – Mount Abu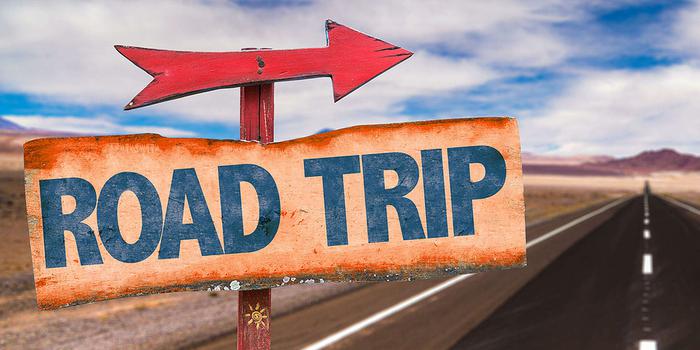 Traveling – it leaves you speechless, then turns you into a storyteller.
So those are the 20 road trips every Indian should take once in a lifetime. India has been home to diverse cultures, facets, attitudes, and varying definitions of touristy attractions. Even a lifetime is not enough to explore India. The best idea is always to explore as much as you can, yourself. After all, nothing can beat the thrill of being on the road, right?
Do share some pages from your road trip diaries.
Bon voyage!
Image Courtesy
zoomcar
getaway.co.za
wenomads.com
wenomads.com
Thrillophilia
lerablog.org
MakeMyTrip
Tripoto
Tripoclan
Travel Twosome
MouthShut.com
Greenfield Holidays
Darter Photography
Lovell D'souza Photography
India Tours And Travels
pondicherryinfo.in
Chutii Dot Com
NELive.in
Odisha Samaya
Associated Travels
Tripoto
Landmark Hotels Guwahati
<div class='toc'><ul><li><a href=#Have-a-Look-at-Best-Road-Trips-In-India-You-Must-Take-At-Least-Once><b>Have a Look at Best Road Trips In India You Must Take At Least Once</b></li><p> <a href=#1.-Manali-to-Leh>1. Manali to Leh</p><p> <a href=#2.-Mumbai-to-Goa>2. Mumbai to Goa</p><p> <a href=#3.-Mumbai-to-Lonavala>3. Mumbai to Lonavala</p><p> <a href=#4.-Ahmedabad-to-Kutch>4. Ahmedabad to Kutch</p><p> <a href=#5.-Shimla-to-Manali>5. Shimla to Manali</p><p> <a href=#6.-Gangtok-to-Nathu-La-Pass>6. Gangtok to Nathu-La Pass</p><p> <a href=#7.-Jaipur-to-Jaisalmer>7. Jaipur to Jaisalmer</p><p> <a href=#8.-Bangalore-to-Ooty>8. Bangalore to Ooty</p><p> <a href=#9.-Vizag-to-Araku-Valley>9. Vizag to Araku Valley</p><p> <a href=#10.-Chennai-to-Pondicherry>10. Chennai to Pondicherry</p><p> <a href=#11.-Guwahati-to-Tawang->11. Guwahati to Tawang </p><p> <a href=#12.-Bhubaneswar-to-Puri-to-Konark>12. Bhubaneswar to Puri to Konark</p><p> <a href=#13.-Kochi-to-Munnar>13. Kochi to Munnar</p><p> <a href=#14.-Shillong-to-Cherrapunjee>14. Shillong to Cherrapunjee</p><p> <a href=#15.-Dehradun-to-Nainital>15. Dehradun to Nainital</p><p> <a href=#16.-Bangalore-to-Nandi-Hills>16. Bangalore to Nandi Hills</p><p> <a href=#17.-Chennai-to-Munnar>17. Chennai to Munnar</p><p> <a href=#18.-Delhi-to-Manali>18. Delhi to Manali</p><p> <a href=#20.-Mumbai-to-Mount-Abu>20. Mumbai to Mount Abu</p></ul></div>