School has always been fun mainly because of the set of friends we used to have, but then the teachers were always hell bent on making things tough. However, this is also true that we cannot ever forget that these teachers have been the stepping stone to our success. Yes, they make life tough for the students, but in most of the cases, it has only helped students attain success. So, let's celebrate this special day in a different way, a Happy Teachers Day to all the teachers out there. There are some common and funny dialogues that teachers used to repeat time and again, at least that has been the case with the most of us.
What have been those funny dialogues? Remember anybody?
Well, we simply thought of taking things on a lighter note. So, no offense, please. We all love our teachers, respect them and thank them for what we are today.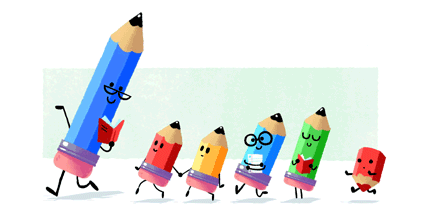 But, we definitely cannot overlook these funny dialogues and situations that almost all have been a part of in the past. Don't you agree? I cannot agree more. Do let us know if you remember such funny dialogues by teachers from your educational institution.
Imagae courtesy:
Giphy
Reddif
India Education