"Oof!"
If that is the first word that comes to your mind, the moment someone reminds you about buying medicines, we understand. Life, right now, is not what it used to be 30-40 years ago. The fast-paced life of a hustling city life makes it impossible to pay attention to your health. Even if you want to, you are probably too tired to take care of your health. At the end of a long day, medicines, dhaniya and nimbu are probably the last things on your mind. Visiting healthcare stores for OTC medicines, health and wellness products/monitoring devices, ayurvedic and homoeopathic medications can be an exhausting task, thanks to modern-day traffic *rolls eyes*
Don't grind your teeth in frustration or anger. Hear us out because we are your well-wishers. We might just have a solution for your tired soul (and body)! Medicines are not like other products, where you can buy based on best-selling products. You need to buy things that are relevant to your health or illness. Not to forget, you also need things that are low or negligible on side-effects. So, what do you do? Is there a solution?
YES, THERE IS! And the solution to all your problems can be solved by….*drumrolls* Medlife!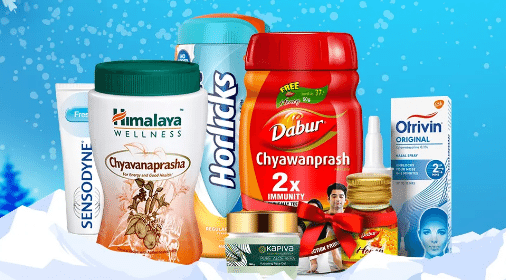 Medlife is an online website that helps you buy over the counter (popularly known as OTC) medicines and delivers it to your doorstep. They sell medicines related to the following verticals:
Ayurveda
Kids Care
Well-Being
Elderly Care
Health Supplements
Diabetic Care
Personal Hygiene
Sexual Wellness
Liver Care
Pet Supplies
….and the list goes on and on!
On Medlife, you can shop for your preferred products from trusted brands/companies. Johnson & Johnson, Patanjali, Dabur, Pampers, Himalaya, Organic India, Sri Sri Tattva & 24Mantra, are some to name a few.
The Best Part?
Medlife has the most diverse range of natural, herbal best-selling medicines. You can build up your nutrition and wellbeing with medicines from Dabur, Patanjali, Himalaya and other herbal products from other (and equally effective) herbal brands.
And now, let us give us some real reasons why you should buy from Medlife:
Door Delivery- Medicines at your door. If you have a fever and live alone in a different city, your mom doesn't need to worry anymore!
Track Your Order- Keep a real-life tracking where all your medicines are!
Payment Is Not a Problem- So, you have a MasterCard instead of a VISA? Ummm….no problemmo? UPI or COD? Woh bhi chalega!
Offers & Coupons- They have a list of coupons and offers that you can use. If you want all of them in one place, yours truly *bows*.
But it doesn't stop there. Medlife labs also brings you the convenience of staying at home while getting tests done. No more driving down to the diagnostic centers when you least want to. Rather skilled professionals themselves attend you and also would you get the reports in about 24 hours! Get ready to get your blood tests done with ease.
Still thinking? Let us show you what people say about Medlife. The app is rated 4.2 on Google Play Store. The users love the return policies of medicines and also how easy it has become to order medicines from home. Read through the review section on Google play store and you will be heart-warmed by the response and stories people put out there with their experience with Medlife *tear drops*.
If you want some knowledge for the products you are buying, or how to recover from common illness, they also maintain a blog. If you are a fitness enthusiast, you can read this blog and stay in your best health!
There you go! We told you all the important details you need on how to maintain a good health. So, head over to their website and stay healthy!