The 45th president of the United States of America, Donald J Trump has been the face of controversy ever since he decided to run for the presidency. One would think he's possibly the worst candidate to run for the presidency, right? Little did we know a Trump Apocalypse is going to hit hard. The era of Trump administration begins. At this point, we have nothing but sympathy for every sane person in the USA.
5 simple hacks that can help you survive the Trump Apocalypse!
Here we go:
#1 Get out while you still can!
Abandon the sinking ship! It's the right time to get all your belongings sorted and get the hell out of USA, till the Trump-o-calypse subsides. Don't worry here are the best offers and deals on flight tickets to make your journey smooth and comfortable, unlike the elections!
#2 Grab the all American Makeup kit
Afraid that you don't look American enough? Well, that could be a 'huge' problem. Worry not, we have a fix for that. Loads of white makeup, some cheeseburgers along with a chilled beer & hail 'murica, voila you're an American! (well according to Trump, anyway)
#3 Also the How-Not-To-Look-Like-A-Woman Kit
I'm pretty sure by now everyone must be aware of Trump's 'locker room talk', so it goes without saying that every sane woman and man in the USA is left aghast and disappointed.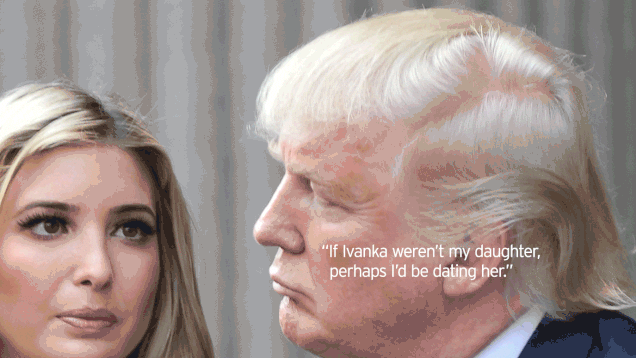 Here's something to get you through this: The How-Not-To-Look-Like-A-Woman Kit, is basically a How-To-Look-Like-A-Man Kit. This kit inclusive of men's fashion and lifestyle is guaranteed to provide you all the safety you need from the random tic tac consuming rich men who have a sudden urge to kiss women!
#4 Don't forget the bulletproof vest
Gun control? Pfft, what a joke. More or less what Trump feels about limiting gun and related ammunition sales.
Given that the trigger happy Trump has the reigns to the US, it's not a bad idea, after all, to own and wear a bulletproof vest at all times! Better safe than sorry, am I right?
#5 Don't come out of the closet
Congratulations on choosing a president who is the very definition of anti-LGBT rights and anti-marriage equality! So the best way out? Don't come out of the closet. And if you're a peaceful, law-abiding citizen who's afraid of the draconian laws being reinstated, here's what you can do: What are your thoughts on the 2016 US elections and how do you feel about the 45th president of the United States, Donald J Trump? You're free to rant below in the comment section!
PSA: This article in no way intends to hurt the sentiments of any community. It's strictly for humor purposes.
Image Courtesy: GIPHY