A long weekend is what you need to shake off the stress of the week that went past in office and housework. Given the lifestyle we lead, we hardly get time to indulge ourselves in something that relaxes us fully. But, things have changed for good. You can have a great weekend relaxing beside the pool or indulging in the sports you love, thanks to the awesome and yet affordable resorts to stay in that are available in almost every city in India. Today we will be discussing the top resorts to stay in or hideouts you can head to on a long weekend.
Resorts are the perfect place to relax, slow down our lives and have some fun. From massages that soothe every muscle in your body to eating delicious food with your family/friends to participating in fun activities like zorbing or taking an easy stroll in the lap of nature, the best resorts provide the complete relaxing experience. And these are the best ones in India for you to have a laid back and peaceful weekend.
Have a Look at Best resorts In India to stay in 2023
1. Surjivan Resort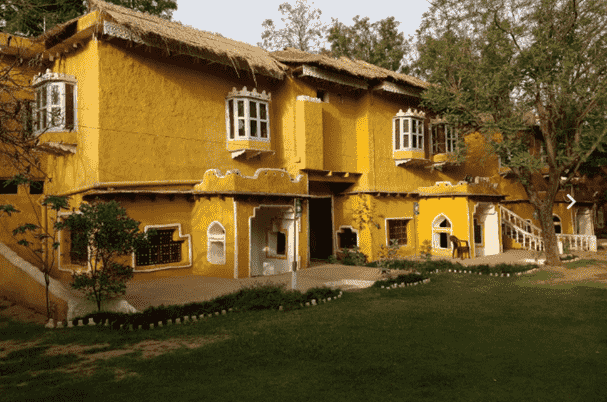 Want to take a break from the hustle and bustle of city life? Surjivan Resort is the answer to it (it is situated at only 31 Kms away from Delhi). Tucked away into the lap of nature and lush greenery, this is one of the best resorts to stay in. Rest, unwind and have some fun for a couple of days. Best for weekend getaways, here you can enjoy the simplicity of village life, the beauty of nature, flora, and fauna. Well, let us not forget the gastronomical journey you can have here. And yes, you can also take part in some fun activities and games such as Lattoo, Volleyball, Gilli Dandaa, Jhula, Board Games, Chess and much more. Is it not one of the best resorts to stay in?
Room – Deluxe and Premium
Price – 5846 INR (However the rates can vary just a bit based on your negotiation skills)
Exciting Features:
Hot Air Ballooning
Parasailing
Paint ball
Zorbing
Dirt Biking
Pool
2. Dynasty Resort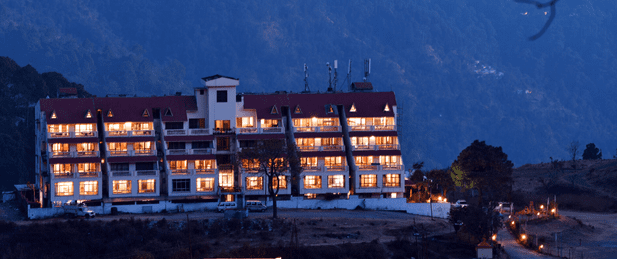 Located in Nainital, Dynasty Resort is a great option if you want to de-stress yourself amidst the backdrop of a peaceful valley situated far away from the maddening crowd. Situated at a dizzying height of 5600 feet, you can have a beautiful view of the Khurpatal Lake and the mountains behind it from this place-one of the best resorts to stay in when on a vacation. It has all the modern amenities to make your stay hassle free, be it a doctor on call, uninterrupted electricity, and water, modern fire fighting system, laundry service or food.
Room – Deluxe, Super, Executive, Family Room and Pent house
Price – Ranges between 3,135 to 8,621 INR
Exciting Features:
Shopping Arcade
Beauty Parlour
Spa
Pool room
3. Regent Park Hotel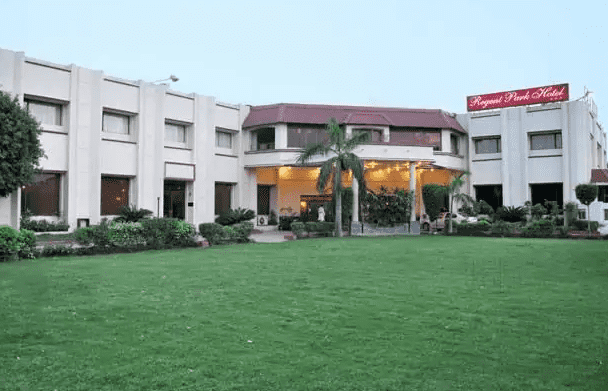 If you are planning to see the best-known places in Punjab, or if you are in, Jalandhar, the Regent Park Hotel is another one of those best resorts to stay in and an option that can never be missed. It is known for its amazing modern amenities and really good hospitality.
Room – Superior Room
Price for Single room – 2500 INR and 3500 INR for Double
Exciting features:
24 hours room service
Complimentary breakfast
Mini Bar
Doctor on Call
FreeWiFi
4. Mango Mist Resort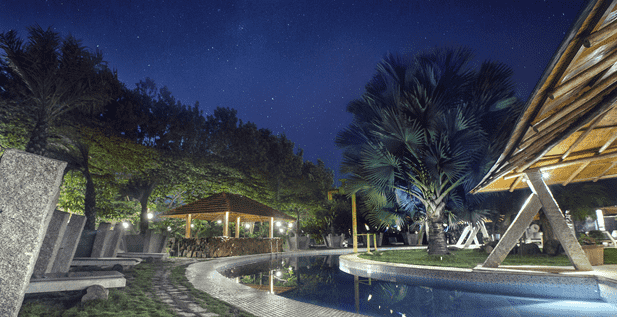 Whether you want to have a relaxing weekend ahead or one full of thrilling activities, Mango Mist Resort is the best resort to stay in if you are in Bangalore. As the name suggests, the resort is full of mango trees and is sure to bring back the good old days of childhood. The activities you can be a part of here are archery, zorbing, rock climbing and paintball. With its amazing scenery and clear night sky, you really want to spend the weekend here.
Room – Deluxe, Super, Executive, Family Room and Pent house
Price – Ranges between 3,990 to 16,990 (for family cottages) INR
Exciting Features:
Camping
Pool
Mist Dance
Pets/animals
5. Fort JadhavGADH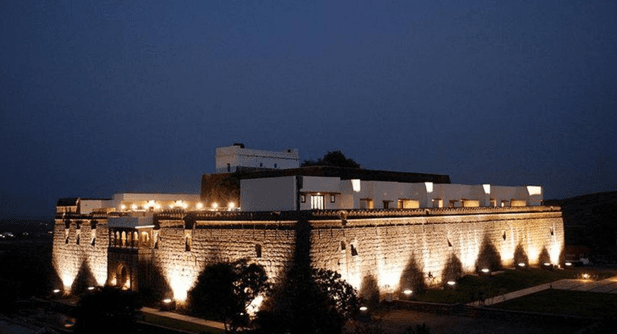 Located 186 km from Mumbai and only 22 km from Pune, Fort JadhavGADH is one of the best getaways if you are anywhere in Mumbai or Pune. Take a walk through the grandiose history of the Marathas from the era of Shivaji. Well, besides living in this Fort and having the complete royal experience, you can also enjoy lots of shows and activities based completely on Indian culture. The weekend you'll have here, you probably won't be able to have anywhere else in the world.
Room – Maharaja, Maharani, Museum Suites, Hill View Daalan, Varsha Suite, Kholi – Deluxe Room, Chhavni Tent and Neem Forest Cottages
Price – Ranges between 7,500 to 12,000 INR
Exciting Features:
Spa
Bullock Cart Riding
Ghazal Nights
Shivaji martial Arts
Trekking
6. Amrutha Castle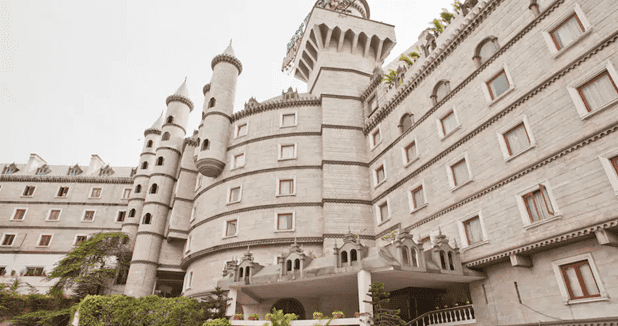 A member of the Best Design Hotels in the world, Amrutha Castle in Hyderabad is a really good option if you are looking to have a good time on a long weekend. It is a 4-star boutique hotel and completely different from the business class ones. This shows up in the list of best resorts to stay in. Inspired by the Bavarian Castle Schloss Neuschwanstein design, this place represents the luxuries of life. You can come here if you want to soak yourself in the medieval period.
Room – Superior, Deluxe and Castle Club Room, Luxury and Presidential Suite
Price – Ranges between 3,360 to 8,400 INR
Exciting Features:
Roof Top Swimming Pool
Electronic Safe Deposit Lockers
Mini Bars
Money Exchange Facility
7. Parampara Resort and Spa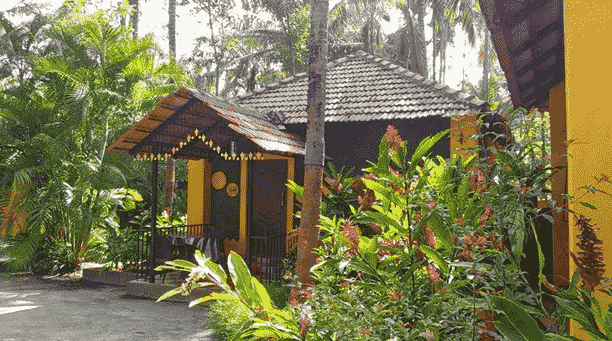 If you are planning to go to Coorg on a long weekend, Parampara Resort and Spa is where you should stay. Be it a trip for weekend relaxation or getting closer to nature or maybe sight seeing, Parampara helps you unwind and have the best of experience while at Coorg.
Room – Cozy, Standard, Deluxe and Jumbo Cottage, Deluxe Room
Price – Ranges between 4,600 to 9,800 INR
Exciting Features:
Pick Up Drop Facility
Spa
Candle Light Dinner
Indoor Games
Dance Floor
Bicycle Ride
8. Mykonos Blue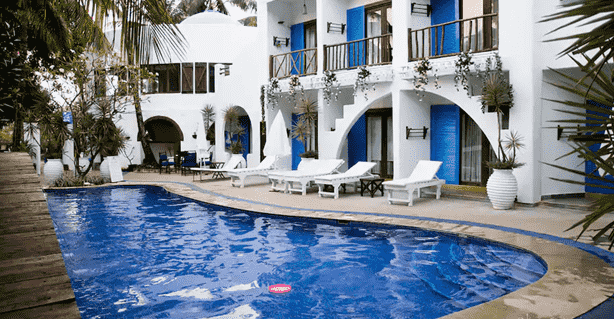 A small boutique resort in Goa near the Baga beach, Mykonos Blue is yet again one of the best resorts to stay in. It perfectly captures the chill vibe of Goa and allows you and your friends to have a laidback stay. And that is because it is easy on the pocket and yet a luxury to stay in. The white and blue contrast screams of serenity and peace is the first feeling that you will experience as you step into this unique place.
Room – IVA Deluxe Room, Executive Family Room and Zorba Duplex Suite
Price – Ranges between 4, 000 to 6, 000 INR (rates go up during December)
Exciting Features:
Mini Bar
Library
Spa and massage
Arranged trips
9. Turtle on the Beach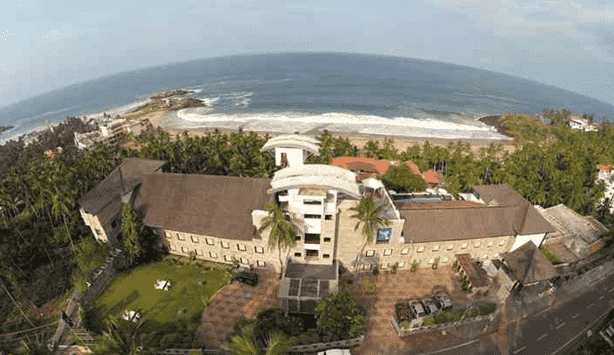 Kovalam is one of the most sought-after destinations and the best resorts to stay in India. Being a part of Kerala, Turtle On The Beach is a perfect tranquil place to be in. What can be better than having a vacation at Kerala, even if for a couple of days? The next best thing can be choosing Turtle On The Beach. This is a boutique resort known for its unmistakable beauty and awesome service.
Room – Deluxe Annex, Arabian Sea View Room, Suite, Signature Suite, Duplex Room and Sky Suite
Price – Ranges between 6,000 to 40,000 INR (rates vary based on season)
Exciting Features:
Ayurveda massage and treatment
Jacuzzi
Yoga
Meditation
Awesome Combo offers
These are our top picks when it comes to weekend tours when lazing around and unwinding is at the top of your mind. If you have any other places in mind, the best resorts to stay in, that are worth the money and easy on the pocket than most of the luxury ones, do let us know.