Are you getting married soon and have been planning a romantic honeymoon? Or have been married for some time and didn't get time for a honeymoon? Well, don't worry. I have compiled a list of best honeymoon destinations for you and your loved one.
Won't it be even more exciting if you could have a luxurious honeymoon while saving big? Yes, that is possible. Don't think too much about the expenses on your honeymoon, you can always save up on your ticket booking and accommodation. We will even guide you to some of the most cost-effective honeymoon packages that will yield a larger – than – life experience while being light on your pocket.
So, let's get started!
Wedding planning is one of the most exciting as well as daunting task. After months of wedding planning, venue finalizing, rushing to tailor and parlor, shopping, and grandeur celebration amidst the madness of a typical Indian wedding, comes the time to celebrate your newlywed status. Yes, the honeymoon is a postnuptial trip that gives you the very first chance to enjoy quality time with your partner. However, honeymoon planning can be a big hassle. You need wisely decide the location as it is a once-in-a-lifetime event and you would simply want it to be the best.
The trip should be relaxing and catering to your interests as well as desires. Your honeymoon should be such that you should totally be enjoying each other's company and make plenty of beautiful memories.
Some basic tips
While planning, you should ponder over your gateway goals- hiking, water sports, hill station, indulging in a cuisine, rejuvenating spa, or anything else. Remember that honeymoon is the ultimate trip, so, you shouldn't mind splurging to make it as amazing as possible. Do consider the season, weather and plan the trip accordingly. Furthermore, go for things that you two would like to indulge in together so that you can enjoy to the fullest. It's not necessary to visit the beaches or islands like other newlyweds. If you two love the city hustle-bustle or night-life, then you can thread to crowded places also.
Top 20 Honeymoon Destinations In India and Abroad in 2023
Maldives
Switzerland
Andaman and the Nicobar Islands
Kenya
Mauritius
Mussoorie
Kashmir
Kerala
Mirissa, Sri Lanka
Lakshadweep Islands
Udaipur
Fiji
Rovaniemi, Santa Claus's Village
Bora Bora Island in French Polynesia
Queenstown, New Zealand
Leh Ladakh
Morocco
Goa, India
Bali, Indonesia
Shimla, India
The destinations that you choose will ultimately be responsible to make your honeymoon a memorable experience. We have enlisted some of the most exotic honeymoon destinations whose amorous milieu will bring you and your partner close to each other like never before. There are many places all around the world for a magnificent honeymoon but here we have listed the most romantic, exciting, picturesque, untapped and arousing destinations that will surely offer an experience of a lifetime. After all, you usually get just the one honeymoon.
1. Magnificent Maldives
Spending days with your spouse at a place with water all around will lead to supreme contentment and pleasure. The Maldives is one place which can endow you with such enthusiasm. Just imagine that feeling that you'll have when you'll be holding hands with your partner and enjoying amidst pristine water bodies. Yes, you will be encompassed with romance in this fascinating ambiance. A honeymoon at a water villa would be so exotic!
You can take pleasure in the live-sea tour together with your partner or go for a perfect off-shore date at a glowing beach which will surely be a peerless gift you can ever present to your partner.
2. Splendid Switzerland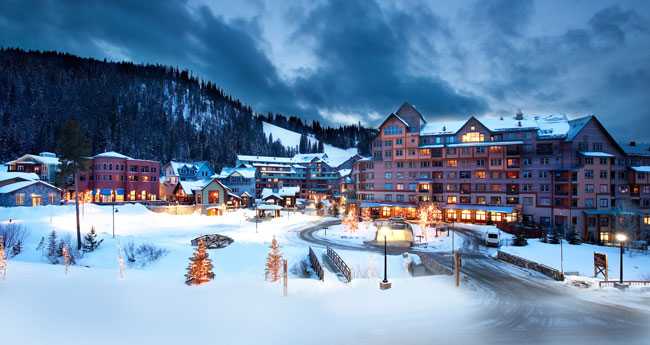 Has it been your reverie to spend days and nights with your spouse at an unruffled and frosty place? Then, Switzerland is an ideal honeymoon destination for you. Considered as the first choice of a legion of newlyweds, Switzerland is a picturesque location with a setting that will surely blow your mind.
Experience at visual treat by witnessing the magnificence of gorges covered with snow in this splendid land. Just imagine your spouse reaction when they will come to know about your surprise honeymoon trip to Switzerland! They will be on cloud9 and will surely embrace you tightly for making their dream come true.
3. Astounding Andaman and Nicobar Islands
India does not lie behind any foreign country in terms of starry-eyed sites. While staying in India, you might not have explored it well, so here's your chance to experience the magnificence of this abode.
Well, guys, if you are staying in India, then, don't miss a chance to visit Andaman and Nicobar Islands since, the place is extremely romantic and even offers opportunities to experience the underwater thrill. If your partner is fond of going to water villas or resorts, then this is the preeminent destination to go for.
Are you willing to go out for a honeymoon at a clandestine island and enjoy hush-hush quality time with your partner? If yes, then tread to Andaman and Nicobar Islands right away.
4. Kaleidoscopic Kenya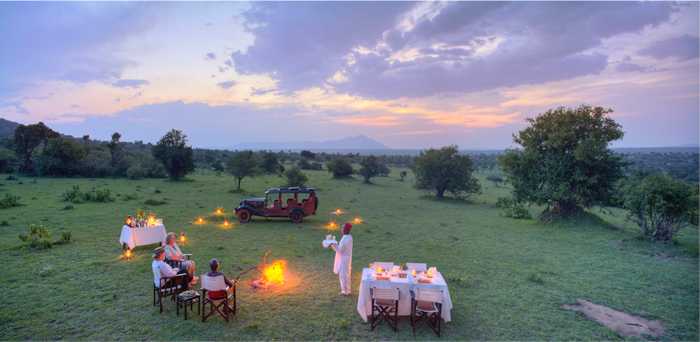 Do you and your spouse love jungle safaris? If yes, then Kenya is the best place for you and your partner to spend quality time peacefully. Have you fantasized a date at the heart of the jungle with wildlife walking all around you? Kenya gives you such an enthralling experience.
Apart from plentiful wildlife, Kenya is a kaleidoscopic abode containing pristine beaches, snow-capped peaks, game reserves and all the things that any traveler would yearn for. So, you can experience all the different worlds together in Kenya.
5. Marvelous Mauritius
Does this country need any introduction or description? It is probable that you might have also heard about Mauritius. Considered as a pure delight for the honeymooners, this tropical paradise is anybody's go-to destination. It is a destination that can bring them together like never before.
Mauritius is an island in Africa with a romantic milieu that will surely set your feelings on fire. Do you know that Mauritius is laden with all the facilities that make it a perfect honeymoon destination? Yes, it offers some of the most awe-inspiring views that you may ever envisage. If you are newly married, then, Mauritius is the best place for your honeymoon as it contains world's most lively as well as luxurious beaches and resorts. So, you can get cozy amidst them and have a very romantic honeymoon.
6. Mussoorie-The Queen of the Hills
If you yearn to visit a hill station in your honeymoon, then Mussoorie is the best bet. Situated an altitude of 6580 feet, it is the best place to witness the grandeur of mountains. The place is laden with natural beauty so the nature-lovers can have a rendezvous with nature while enjoying a romantic walk on the roads with their spouse.
Are you tight on your budget or want to enjoy a short honeymoon due to time constraints? Well, in that case, you can consider visiting Mussoorie. The place has a soothing climate where you can always feel a chilling breeze.
The environment of this place will surely bring goose-bumps and you will enjoy the chilling breeze striking your face. The trekking areas, lavish hotels, beautiful cottages and the cold romantic weather will all rejuvenate your senses and make your honeymoon perfect.
7. Kashmir- Heaven on Earth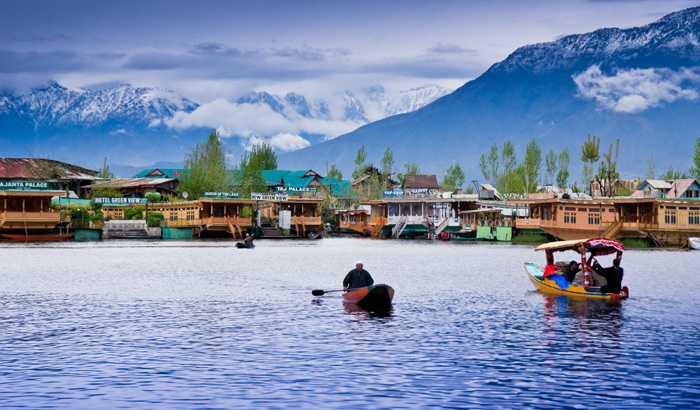 You might have heard about heaven, but have you ever been to a real-life heaven? Would you like to take the most beautiful person in your life to the most beautiful place in the world? Then, you should definitely consider visiting Kashmir.
Kashmir is not less than heaven – on – earth. Being an Indian, you might have heard about the sumptuousness of Kashmir and its beauty. But now it's time to experience it. You can visit this place on your honeymoon and have a great time with your better half.
If you want to enjoy a calm and romantic date amidst mountains covered with snow, then, nothing will be as romantic and affordable as Kashmir. It is considered as mini Switzerland for it gives you a foreign experience within your own country. So, if you are looking for a striking honeymoon destination within India, then, Kashmir is the place to be.
You can do house boating, skiing and indulge in other activities in Kashmir. You can also have a rendezvous with nature and celebrate your marriage amidst this lover's paradise.
8. Kerala – God's own Country
The honeymoon is an amazing phase for a couple to start their married life. Hence, the destination matters a lot. Choosing Kerala can be a wise decision, especially, if you love adoring nature's wonders.
The place has abundant beaches, languid network of backwaters and serene ambiance. The land offers picturesque views and is your go-to location if you are looking for a soul-quenching place that is away from the city's hustle and bustle.
Whether you are staying in India or abroad, if you are looking for an amazing honeymoon experience, you must try Kerala. Imagine yourself in your spouse's arms surrounded by water from all places. How romantic it will be! Only Kerala can give you such experience. And a piece of advice- rather than booking hotel rooms, stay with your partner in a houseboat on one of Kerala's many lagoons.
9. Mirissa, Sri Lanka
If you and your partner are nature lovers and looking to spend quality time in an calm untapped place, then, you should visit Mirissa in Sri Lanka. It is a small village in Sri Lanka that gives a glimpse of the serene rural life. There is a beautiful beach in the village that allows you to experience the magnificence of pristine lakes. Mirissa in Sri Lanka is one such place whose beaches are so romantic and fascinating that you will love visiting there quite often.
It will be an absolute delight to enjoy a candlelit date on the beach. During the day, you and your partner can build your dream home with sand, write each other's names on the sand, leave your footprints on the sand and make wonderful memories together. The place offers breathtaking scenes, delicious seafood and amazing people which will surely take your heart away. It's sheer heaven and you can experience it in Mirissa.
10. Lavish Lakshadweep Islands
If you are looking for an Indian attraction where you can enjoy your honeymoon to the fullest, then, you should visit Lakshadweep. Lakshadweep is a group of breathtaking islands that have exotic beaches, making this place a perfect destination for the honeymooners. You can spend your day cozying in beaches or collecting seashells. You can also enjoy various water sports such as surfing, scuba fishing, snorkeling, canoeing, kayaking and many more with your partner. Such thrilling sports will bring you closer and will give an exciting start to your married life.
11. Royal Udaipur
If you want to give your spouse a queen-like feeling then, you can take them to a royal honeymoon in Udaipur. Udaipur's palaces are the best place for a destination wedding as well as honeymoons. So, it will surely be a great idea to go for a destination wedding in any of the palaces followed by a royal honeymoon.
Just imagine you and your spouse getting dressed up in royal attire and marrying in a royal style. It will surely be a marriage to remember for all the visitors.
Apart from the royal palaces, the place has various forts and beautiful lakes that you can visit with your partner. You can enjoy an array of scrumptious dishes and do plenty of sightseeing to create memories for a lifetime.
12. Fun-filled Fiji
Are you and your partner hardcore adventure lovers? Rather than enjoying a romantic honeymoon, you want an adventurous one? Then you should definitely keep Fiji in your honeymoon destinations list.
Fiji is a picturesque and adventure-laden land that is situated in the heart of the Pacific Ocean. It is also known as Garden Island, as it is encompassed with lush green fields and picturesque views. The place gives you all pleasures that you might seek from any destination. It offers rich glimpses of nature, luxury hotels, delectable seafood, and a chance to enjoy a host of adventure sports including windsurfing, parasailing, kayaking, banana boat rides and paddle boarding. After a tiring day of water sports, you can relax in one of the many luxurious resorts of Fiji.
13. Rovaniemi, Santa Claus's Village
Every girl yearns to have a fairytale wedding and an incredible honeymoon. You can give your lady a real surprise by taking her to a fairytale honeymoon in Rovaniemi, which is the hometown of Santa Claus. The place is Christmas – themed all year round, so, you can also indulge in the festivity and experience the ecstasy. It is a place where you can make great memories with your wifey.
Apart from being Santa's land, this place is popular for its cool weather and romantic setup that will surely blossom romance. Just imagine the warmth that you'll feel when you'll be in your partner's arms surrounded by snow all around. It will surely be the best feeling in the world.
14. Bora Bora Island in French Polynesia
Have you been to lavish islands? If not, then, you should definitely visit Bora Bora Island and experience the bliss of being in an affluent place. Bora Bora is specially designed for the elite class and is laden with all the luxurious amenities. It is a private island, so, if you are looking for a hush-hush honeymoon, then it is a perfect place to be.
Bora Bora Island in French Polynesia is a picturesque abode with pristine beaches, lush water resorts along with volcanic peaks that will surely offer a larger – than – life experience. There are many tourist attractions on the Island such as Mt. Otemanu, Matira Beach, Vaitape that can add to the grandness of your honeymoon.
15. Queenstown, New Zealand
Do you want your honeymoon to be a mix of adventure, nature, and romance? Are you willing to disengage from the real world and live in utopia? Then, you should tread to Queenstown.
Encompassed by majestic mountains, shores of the immaculate lake, Wakatipu and arresting natural beauties, Queenstown is a place that can be fun for all. It is a place where you can rejuvenate in the lap of nature and spend some quality time with your honey. The place offers ample opportunities to have an adventure and enjoy each other's company.
Imagine the thrill that you'll go through while enjoying a host of activities with your partner including jet boat-ride, skydiving, and bungee jumping in Queenstown. You can look into your partner's and express your love in the best possible way. Queenstown is considered to be the most romantic place in the world for those couples who are totally crazy in love and want their honeymoon to be the best thing ever in their life.
16. Leh, Ladakh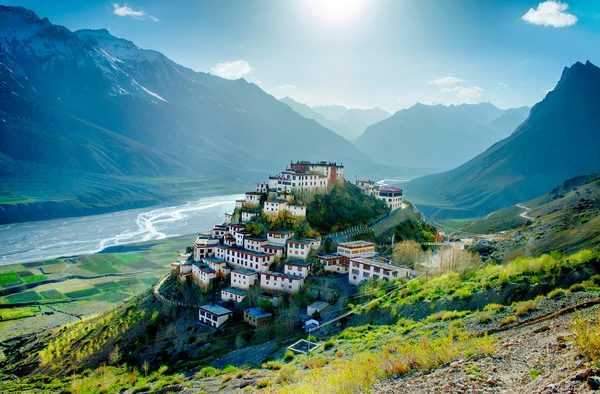 Looking for a place where you can enjoy nature's beauty to the fullest? Are you willing to spend your honeymoon between the mountains of Jammu and Kashmir? Then you should plan to go to Ladakh.
You can make your honeymoon a memorable one amidst the idyllic scenery of Ladakh. The place has a romantic and natural setup that anyone would yearn for which includes desolate mountains, mesmerizing meadows, quirky rivers, immaculate lakes, high-altitude passes and moody sky. Ladakh is the only place in India which will make you lose your sanity of time and space. Spending quality time with your spouse in an amorous place like Ladakh will give you hordes of memories. The place is laden with breathtaking sceneries of the barren valley covered with snow which will make your heart skip a beat. You can adore your partner while admiring nature and embrace each other to experience the best moments on this land. You can also indulge in a host of adventure activities in this region.
17. Morocco
If you and your partner have different ideas of the honeymoon, then you can put it all together and enjoy each landscape in Morocco. You can take pleasure in your honeymoon at a beach, take a drive amidst sandy deserts and, even visit a place covered with mountains all in a single trip. Yes, that's possible if you choose Morocco.
You can go for massive Atlas Mountain, attractive and out of the ordinary beaches, high-flying Sahara desert and many more tourist destinations.
18. Goa, India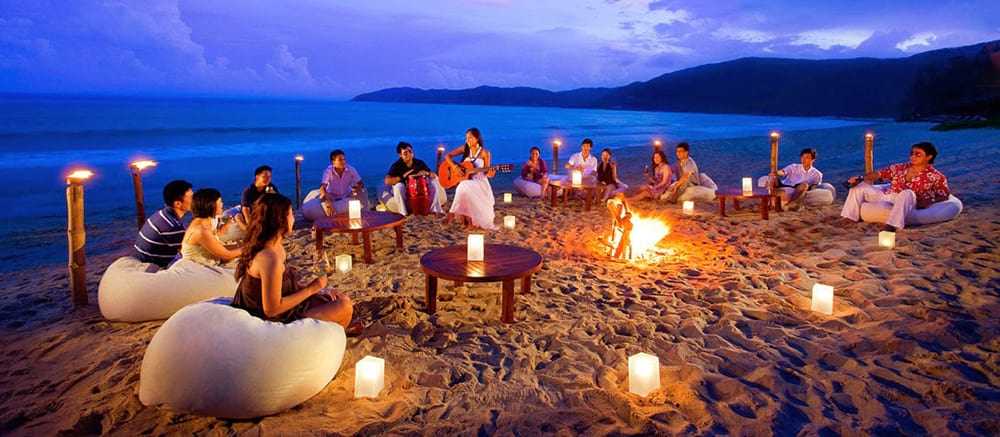 If you are planning a gratifying honeymoon within India, then, Goa is a perfect place. Goa is a place where you can spend quality time with your spouse while lying cozy on the beach sand. You can also enjoy the water life and experience the blend of both Indian and Portuguese culture. It is a place where you can enjoy trance party and treat your palate with delectable seafood.
You can take pleasure in doing little-little yet, romantic things with your partner including building a sand castle, collecting seashells, walking in the sand hand-in-hand and expressing your true feelings. All these things can reinforce your bond and bring you closer. The romantic beaches with candle-light dinner will surely take your partner to cloud9. Make your honeymoon out of the ordinary and memorable at Goa beaches and waterfalls that will elevate romance in your relationship.
19. Bali, Indonesia
Bali is a perfect destination where you can add romance and love to your relationship. Bali is considered to be blessed with natural beauty, stunning sceneries and exotic beaches that can yield a perfect honeymoon. Not only the beaches, but an array of water activities offered by the land can make your honeymoon a memorable experience. You can stay at one of the many luxurious resorts and retreats that the island offers. Furthermore, the place has ample temples and alluring restaurants so that you can get spiritual in the land as well as enjoy a host of mouth-watering delicacies.
20. Shimla, India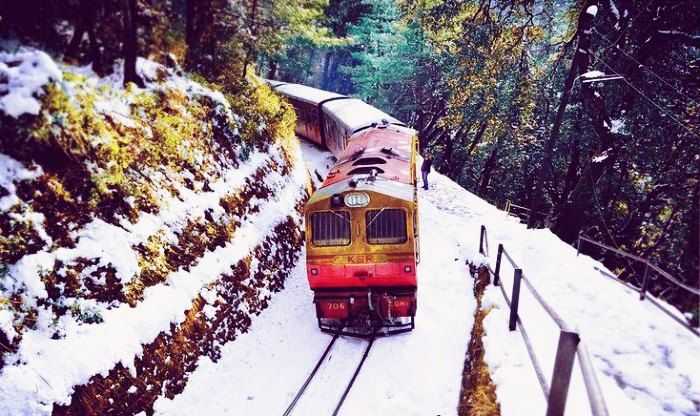 Do you want to go for a honeymoon to a hill station? What else can be better than Shimla?
Shimla in India is an eminent place for honeymooners. It is a hill station that offers quaint views and freezing climate. What else can a couple ask for? It is a place which will leave many reminiscences, adding a new wave of romance to your relationship. Shimla has many picnic spots and offers an array of adventurous sports/activities that will bring you and your partner together.