If you look back 10 years ago, you will see the Internet was used so rarely by us. Today we use it for communication, conducting business, bank work, and many other activities. E-commerce has entirely changed the rules of retail selling by using the internet. The paradigm of e-commerce is not new to Indians anymore. E-commerce came to existence in the US in 1995 and other developed countries quickly adopted it. It took some time for India to understand that people will buy things online. Today e-commerce in India is playing a huge role by connecting buyers and sellers.
Nowadays, you rarely visit a supermarket or a local shop. Almost everything you need, you buy it online. But that doesn't mean local shopkeepers and retailers are out of business. In fact, most e-commerce websites have found ways to keep them in the loop.
Factors that are helping India contribute to the E-Commerce growth
Fast rise in Indian Internet Population
The youth of India
Technology affordability
Convenient shopping
The Rain Makers of e-commerce in India
When you read about the growth of E-Commerce in India, don't you want to know who all brought in the revolution in India? Here is the list of Rain Makers in the E-Commerce industry.
Amit Agarwal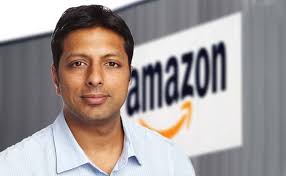 Amit Agarwal is commonly known as the Amazon Man of India. He obtained his BTech in Computer Science from IIT Kanpur in 1995. He initially joined Amazon back in 1999 at Seattle. He is the former technical advisor (2007-09; he has six patents in the US, while 13 more are pending in the US and eight outside) to Amazon and currently serves as the Global Senior Vice President and Country Head of Amazon India. He is the one to be credited for Amazon's meteoric rise to the top of Indian e-commerce sector.
Bhavish Aggarwal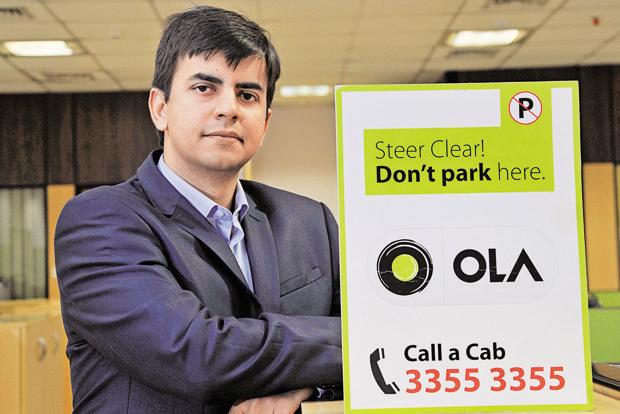 Bhavish is the Co-founder and chief executive officer, ANI Technologies, operator of cab aggregator Ola. He does not have his own vehicle and uses only Ola to commute.
He graduated from IIT Bombay in 2008 with a BTech in Computer Science. He then worked for 2 years at Microsoft before founding OlaCabs with Ankit Bhati in January 2011. He was included in Time Magazine's '100 Most Influential People of 2018'.
Deep Kalra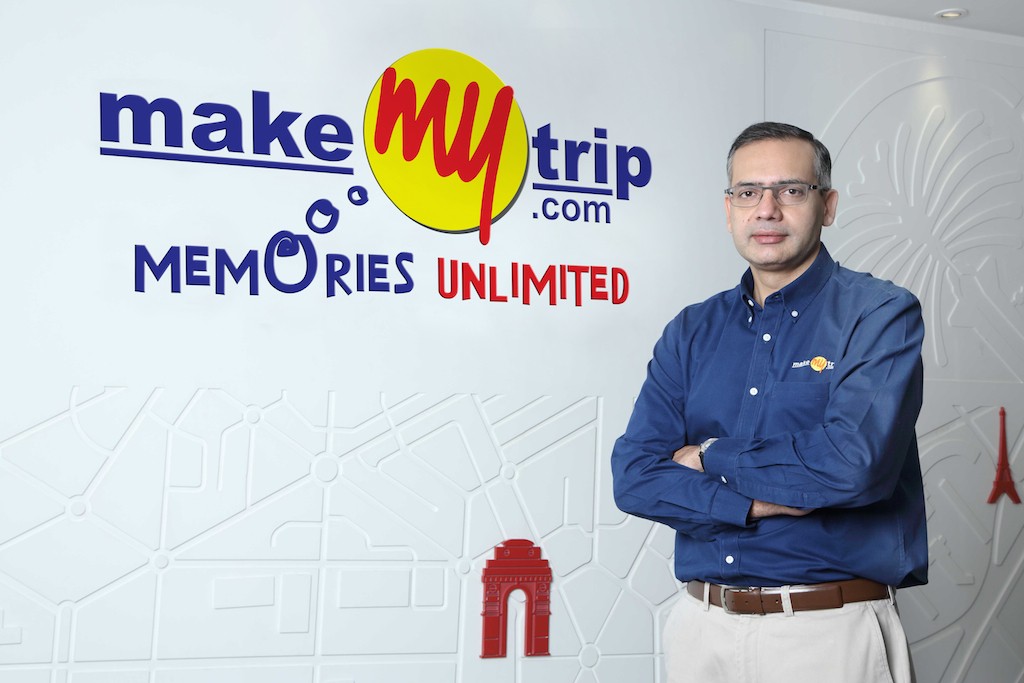 Deep is the founder and Chief Executive of MakeMyTrip. He graduated from St. Stephen's College, Delhi with a Bachelor's in Economics in 1990 and went on to get his MBA from IIM Ahmedabad. He started MakeMyTrip in 2000 when travel booking was still done offline or through agents. He introduced online travel booking in India and others followed.Today, Deep is also a member of National Association of Software and Service Companies (Nasscom), charter member of TiE (The Indus Entrepreneurs), and an angel investor.
Deepak Gaur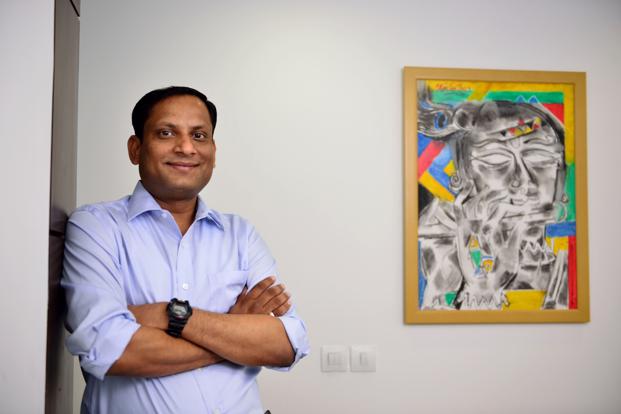 Gaur is the Managing Director of SAIF Partners. He is well equipped to look at investments in Internet, information technology services, consumer and the industrial space.
Deepinder Goyal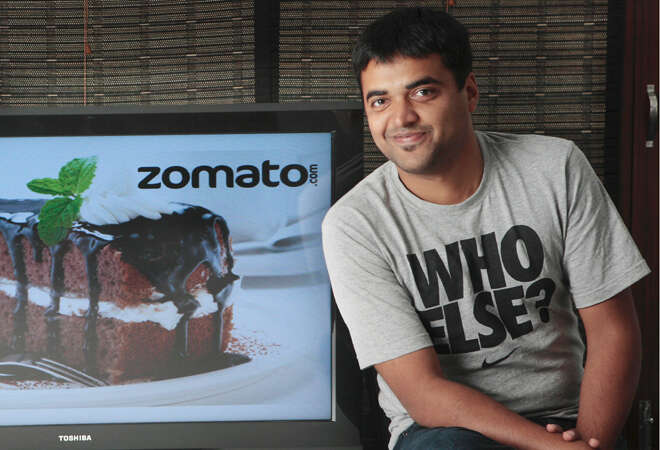 Co-founder of Zomato, Deepinder Goyal brought in a revolution in online food ordering in India. He did his education at IIT Delhi before forming Zomato (called Foodiebay back then) with Pankaj Chaddah in 2008. The only idea behind creating Zomato was to change the way people browse restaurants in India. Goyal is not shy to speak on public issues and is very active on Twitter.
Kunal Bahl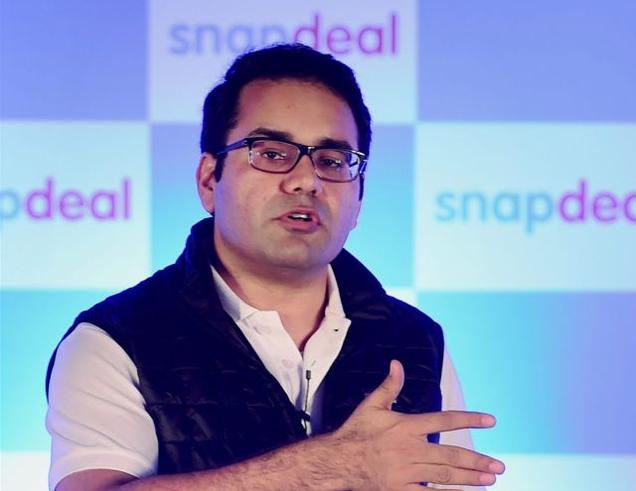 Kunal is the co-founder of Snapdeal, which is an e-commerce website. He is a brave entrepreneur as he dared to change his business model. Snapdeal used to deal with deals for restaurants and others. Gradually the business shifted to an online market place.
Bahl has held many other eminent positions such as Chairman of CII National Committee on E-commerce, member of National Startup Advisory Council. He was ranked 25 in the Fortune 40 under 40 most influential business leaders list in 2014.
Mohit Bhatnagar

Mohit is Managing Director of Sequoia Capital, a venture capital firm. He worked in various executive roles before becoming an investor. Bhatnagar has worked for Bharti Airtel Ltd and Ericsson AB and he strongly believes the future is in hyperlocal.
Mukesh Bansal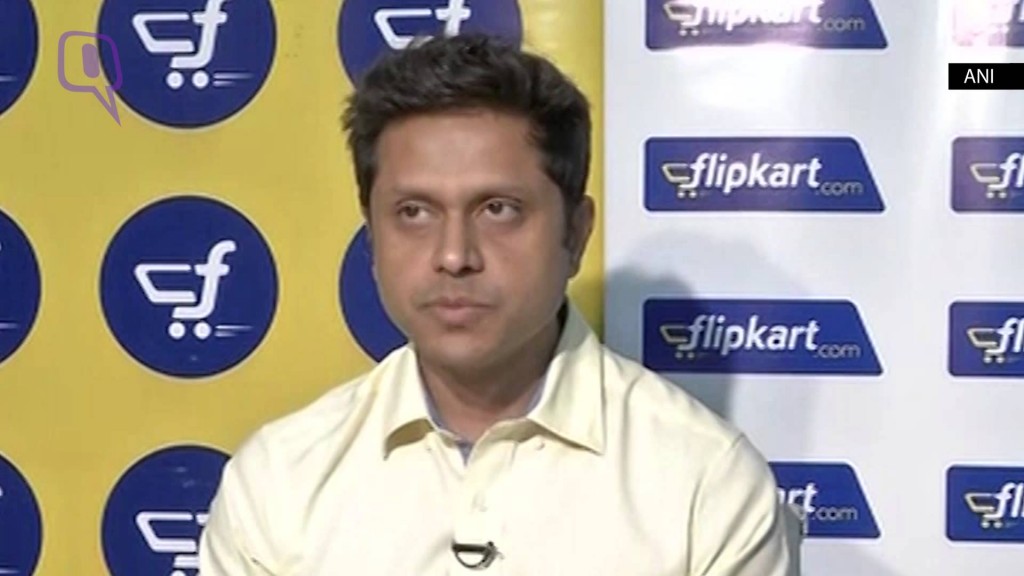 Mukesh Bansal Bansal is the founder of fashion e-commerce company Myntra. He has also worked at Flipkart as Head of Commerce & Advertising Business where he revamped the company's talent philosophy. He is currently serving as the CEO of cure.fit which he also co-founded. Bansal has a strong believe that the spurt in Internet penetration and mobile phone adoption will boost the growth of e-commerce in the future.
Vijay Shekhar Sharma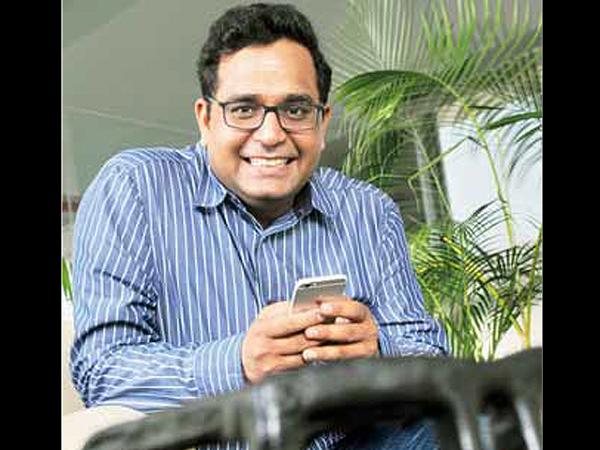 If you are using Paytm for all kinds of recharge and getting cash back, then, you must know that the man behind Paytm is Vijay Shekhar Sharma. "One company differs from other not in ideas and strategy, but only in the speed of execution," says the entrepreneur, Vijay Shekhar Sharma. He was the youngest Indian on Forbes' World Billionaire's list in 2017.
Falguni Nayar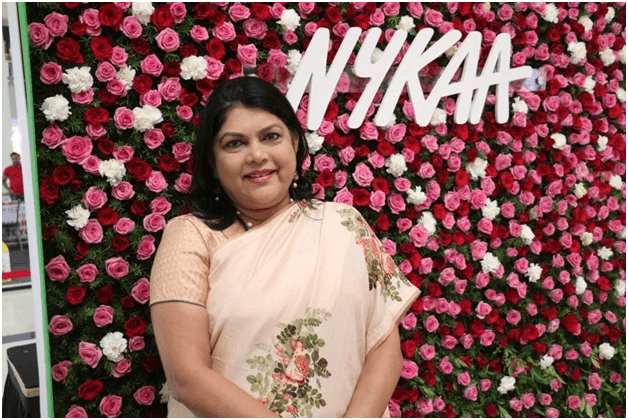 The story of Falguni Nayar is the true inspirational entrepreneur story that every Indian needs to know. She saw a dream of creating the ideal beauty platform and turned it into reality with Nykaa in 2012. This way, she revolutionized the beauty and wellness e-commerce sector in India.
Richa Kar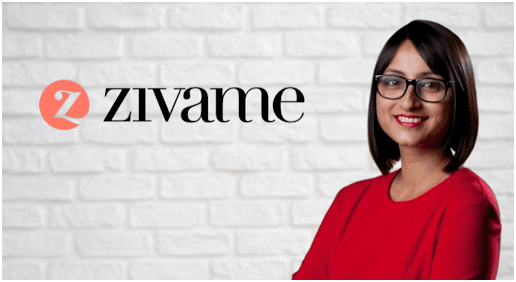 If you have not heard about the online lingerie store Zivame, you have probably never worn one. Founded by Richa Kar in 2011, it instantly shot to success and became a leading platform in India for women's apparel. Richa Kar was not only instrumental in its success but also in the campaign to bring comfortable clothing for Indian women.
So, these are a few big names that changed the e-commerce game in India. Every other day, a new startup grows popular in India and bright-eyed entreprenuers with big dreams shoot to success. New e-commerce leaders keep popping up and the e-commerce in India goes from strength to strength. If you have an e-commerce related idea, you don't need to look for inspiration beyond the faces shown above.