Are you on a weight loss diet and going crazy to eat good snacks? Who says you cannot eat snacks while on a diet? The only thing is that you need to choose your snacks correctly. If you are on a weight loss diet, you need some healthy snacks which will also work as fillers. Here is the list of healthy snacks that you can make easily.
Bigbasket delivers grocery and food items on time with proper care on the quality and freshness. It is better to order from it to get all the healthy food items from one location. Do not forget to check out the verified Coupons from Bigbasket at GrabOn.
Top 5 Indian Healthy Snacks For Weight Loss
1. Chickpeas Salad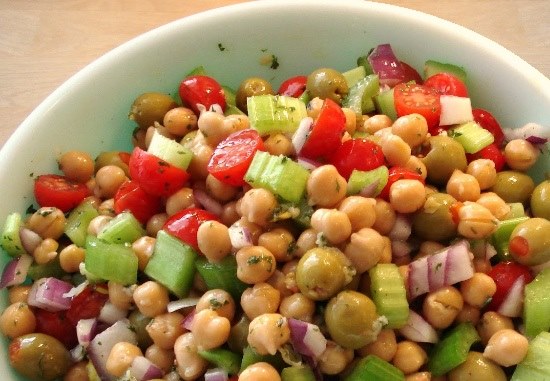 Soak chickpeas overnight. Strain the water and boil it for 30 minutes. In a bowl, take the cooked chickpeas to add red bell peppers, yellow bell peppers, green bell peppers, onions, spring onions, and salt as per your taste. Add one teaspoon lemon juice. You may also add some freshly crushed black peppers. If you like spicy food, then you can add finely chopped green chilies and coriander leaves before serving. You may eat this chickpeas salad in the evening or after your workout session.
Calorie Count: 1 cup chickpeas salad(100gms) has 160-190 calories
2. Oats Paratha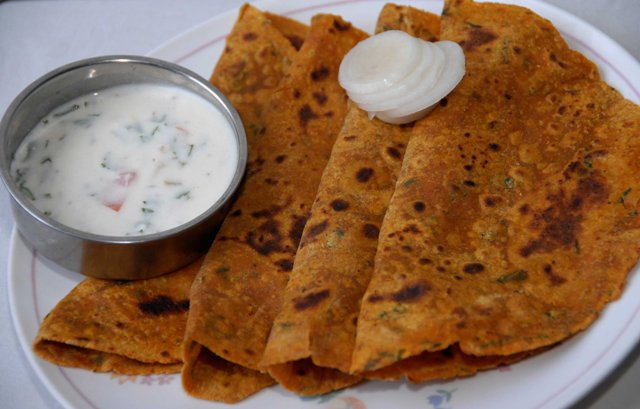 Grind 1 cup of oats and mix 1 cup of curd in it. Then add finely chopped carrots, beans, cabbage, onions, and salt as per your taste. Add 2-3 cloves of crushed garlic. Add green chilies as per your taste. Add 5-6 tablespoons of water and mix it well. In a pan, add half a teaspoon of oil. To make it healthier, you may add olive oil. Once the oil is hot, put the mix of oats. Spread the mixture well and let it cook for 10-12 minutes. Turn the paratha and let the other side cook for 10 minutes. Eat while your oats paratha is hot.
Calorie Count: 1 oats paratha of 50 gms oats will have 150 calories
3. Tossed Veggies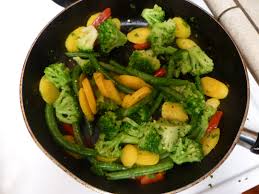 Cut onions, carrots, broccoli, cauliflower, cabbage, and zucchini. Heat 1 teaspoon oil in a pan. Once the oil is hot, add crushed garlic and green chilies. Once the garlic turns brown, add all the vegetables. Toss the veggies well. Do not overcook them. Add dry Rosemary and oregano. Add some flax seeds and sunflower seeds.
Calorie Count: 1 bowl of tossed veggies weighing 100 gms will have 120-150 calories
4. Fruit N Yogurt bowl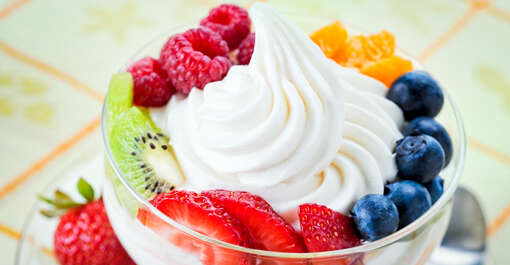 This is a simple yet healthy dish. Take a bowl of yogurt, preferably plain yogurt, and mix all types of fruits you love. You may add apples, grapes, watermelons, papaya, pears, kiwi, and others. Sprinkle some black salt and eat.
Calorie Count: One bowl of Fruit N Yogurt of 100 gms will have 150-180 calories.
5. Soya Wraps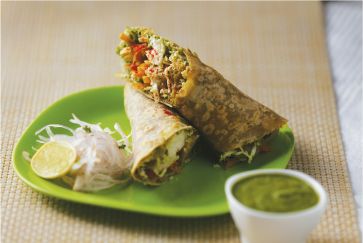 Make small rotis with multi-grain wheat and keep them aside. Soak soya granules for 20 minutes. Take them out of the water and keep them aside in a pan heat oil. Add finely chopped onions and garlic. Then add the soya granules. Add turmeric powder, chilly red powder, coriander powder, cumin powder, and cook it well. Add salt as per taste. Place the cooked soya in a roti and put chopped lettuce and lemon juice. Wrap it in aluminum foil and eat it while you go.
Calorie Count:Â 1 soya wrap will have 180-190 calories
If you are hungry between meals, then have these healthy snacks for weight loss. Don't let the diet take away the love for food from you. Happy eating!
<div class='toc'><ul><li><a href=#Top-5-Indian-Healthy-Snacks-For-Weight-Loss><b>Top 5 Indian Healthy Snacks For Weight Loss</b></li><p> <a href=#1.-Chickpeas-Salad>1. Chickpeas Salad</p><p> <a href=#2.-Oats-Paratha>2. Oats Paratha</p><p> <a href=#3.-Tossed-Veggies>3. Tossed Veggies</p><p> <a href=#4.-Fruit-N-Yogurt-bowl>4. Fruit N Yogurt bowl</p><p> <a href=#5.-Soya-Wraps>5. Soya Wraps</p></ul></div>