The journey of footwear began somewhere in the copper age, dating it back to ca. 5.000 BCE. At a brief moment in history, shoes were only worn by the noble classes or people of higher status. Changing its use as per the tradition, hierarchy status,  trends, utility, and more, the footwear has taken many forms transitioning into something new each time. But the core purpose of footwear has always been to protect the feet while giving comfort.  Over the years, a lot has changed in the shoe industry – from footwear serving the purpose of matching the latest fashion trends to becoming one of the latest fashion trends – footwear has indeed come a long way.
As of today, the shoe game is about catering to the needs of the buyer, meeting the demand of style, usage, price, and durability. In recent years, the footwear business has revolutionized a part of the fashion hub.  So, it's only reasonable to think that one can't inevitably compromise when it comes down to purchasing footwear.
For all the times you wanted to invest in a good pair of shoes but ended up getting the ones that lasted less than two months. For the times when your soccer shoes ripped apart from a massive kick or flew away. When you just had to replace those favorite pairs of shoes, for your feet started to smell different or that time when you never wanted your feet to grow out of that squeaky toy – printed shoes; footwear has been a part of our lives for many years, right from childhood to adulthood and old age. The footwear collection in the world is abundant for all of us to choose from. But don't we all buy only the best in town? So, if you are planning on getting a friend for your feet soon, check out these top footwear brands in India.
In India, people prefer buying footwear from shops. In recent times, the usual way of buying footwear has transitioned to online stores. Online buying is getting popular now. Some of the top eCommerce players in the country are Myntra, Amazon, Flipkart, Tatacliq, etc. You can check out our Amazon page for best footwear offers and discounts.
Best Footwear Brands In India for 2023
Here are the best footwear brands where you can buy sturdy, stylish, comfortable shoes:
Metro
Bata
Woodland
Mochi
Nike
Adidas
Reebok
Puma
Skechers
Inc. 5
Sparx
Red Chief
It's time to dive into the specifics, let's take a look at each brand up close.
1. Metro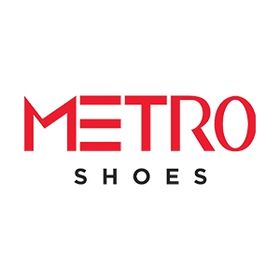 This famous branded shoe company started its journey in the year 1947 in Mumbai. Today, Metro has created a name for itself in the footwear industry in India. This brand makes shoes of unparalleled quality, which are unique in their own way. Metro offers a plethora of collections to choose from.
Number of stores: 200+
2. Bata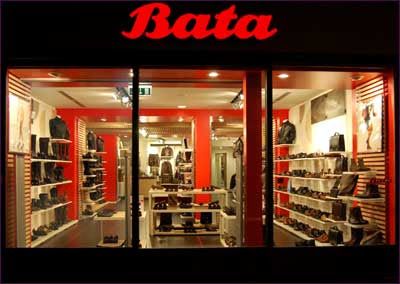 When it comes to footwear in India, Bata is one of the leading shoe brands in India. Bata set foot into the shoe business in the year 1931 and is now known as India's largest footwear retailer. The company houses an extensive collection of superior quality shoes, each designed to serve a specific purpose. Bata ensures to deliver comfort for the feet with equally good looks. Even though a significant lot believes that bata is an Indian company, this footwear company was founded in the Czech Republic.
Number of stores: 1375+
3. Woodland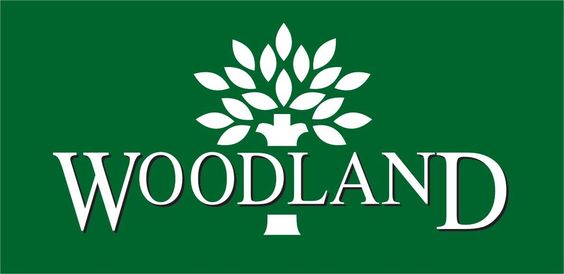 Woodland shoes are some of the best footwear in town. This global fashion brand sells fantastic casual and formal shoes for men, women, and kids. Many people prefer buying from this store for their products are durable, rugged, comfortable, and stylish and can survive all kinds of terrain and weather.
Number of stores: 600+
4. Mochi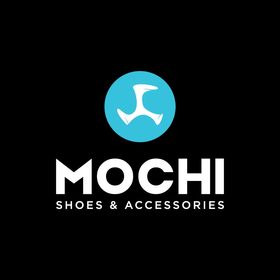 The Mochi brand is all about selling the latest trendy footwear. When it comes to fashion, they bring in a unique range of collections that you can't say no to. From heels, ballerina shoes, sandals, slippers to about anything stylish, Mochi has it all. The footwear from them is crafted by skilled makers who know what the human feet need.
Number of stores: 104+
5. Nike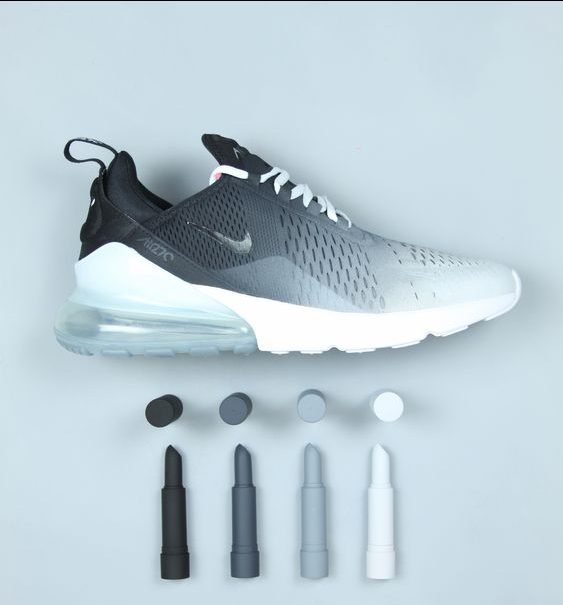 Nike, the best-selling footwear company in the world, rolls out some of the best shoes in the market. Most people buy the best running shoes in India from here. Be it casual shoes, sneakers, running shoes, walking shoes, or any athletic kind of shoes, Nike has them all. You can select from a gamut of options, be it in terms of color, size, pattern, or style.
Number of stores: 1100+
6. Adidas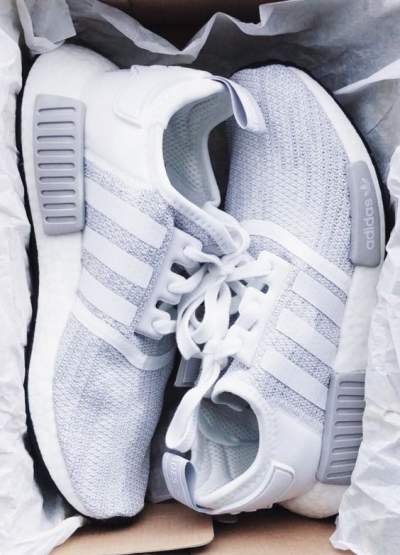 If not Nike, people prefer buying running or sports shoes in India from Adidas. Not just running shoes, they even purchase sneakers, casual shoes which can be bought cheaply from here. Adidas is a well-known brand when it comes to sports and athletic needs. Having catered to many celebrities from different verticals in the world, Adidas has created a unique name for itself in the industry.
Number of stores: 460+
7. Reebok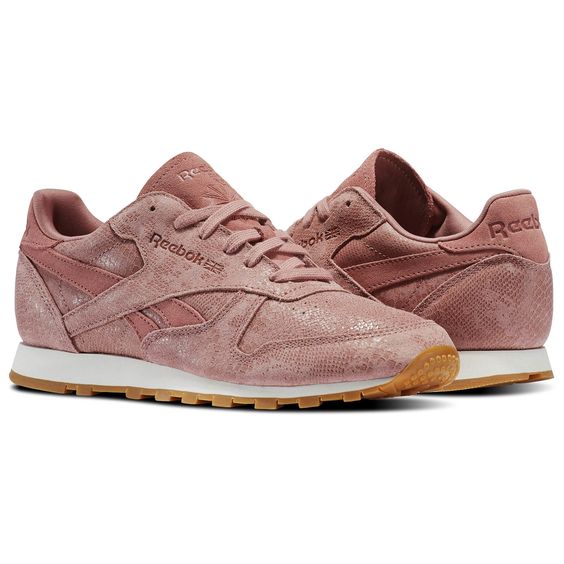 One can't possibly miss Reebok in the top shoe brands list. Reebok is a brand that makes sports gear and indeed does have a great set of footwear collections. Owing to the positive response the company received for its 'Ventilator' range of shoes, Reebok has made its mark in the footwear world.
Looking for some great deals on Reebok shoes and clothing? Check out our latest deals and discounts!Whether you're looking for a new pair of sneakers, a new top, or just some new clothes to wear, we've got you covered. Don't miss out – shop now!
Number of stores: 700+
8. Puma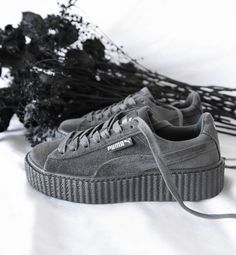 Many Indian and international sports stars prefer this globally renowned footwear company. The German brand offers a vast number of choices that are reasonably priced. Puma is, by far, one of the best shoe brands in the market and is part of the top five sports shoe and apparel manufacturers in the world. You can invest in a Puma any day as they promise to deliver an enjoyable feet journey.
Number of stores: 590+
9. Skechers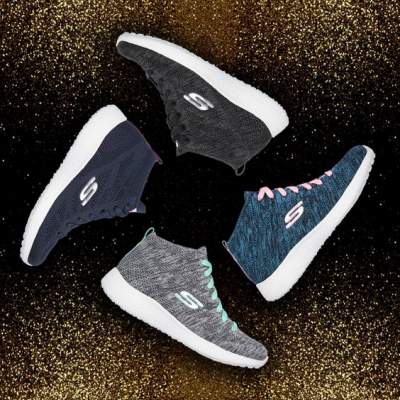 Nike, Adidas, Puma, and  Reebok indeed have earned a name in the sports footwear industry, but when it comes to comfort wear, durability, and versatility, Skechers is your best bet. This footwear brand offers you shoes in plenty of collections that you would love instantly. It's hard to pick one out of the many. Skechers recently made it to the best footwear brands in India list and plans on staying on this list long enough.
Number of stores: 1000+
10. Inc.5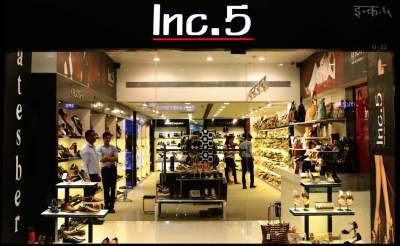 For all the times you wanted to get yourself good formal shoes, Inc.5 is the right place to cash in your money. This footwear company houses the best formal shoe brands at affordable prices. You can pick a wide range of cool designs and shop as per your budget. If you're thinking of rocking the shoe game in your office, Inc.5 is how you go about it.
Number of stores: 225+
11. Sparx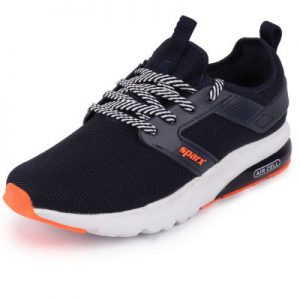 If athletic footwear brands like Nike, Puma, etc. fall a bit above your budget, then, Sparx is your alternative option. Owned by Indian footwear brand Relaxo, all Sparx shoes cater to the primary Indian demand of great quality at low prices. From sports shoes to casual shoes to party footwear, you can find them all here.
Number of Relaxo outlets: 350+
12. Red Chief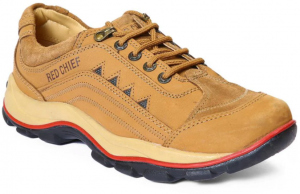 If you don't like Woodland, you go for Red Chief. Be it on a trek or to work at a party, Red Chief leather shoes work everywhere. They are all made from the finest leather, ensuring that they last long in the worst of conditions. What more could you ask from a pair of shoes? And talking about rates, you won't find good-quality leather shoes at a better price range anywhere else? So, pick Red Chief and take your feet wherever they want to go.
Number of Red Chief stores: 100+
Looking to buy one of those? You can also bag the footwear by using the amazing Myntra discounts. But if you are looking for some more options, here are our special mentions.
Mentions
Liberty
Lotto
Paragon
Khadim's
Crocs
Power
North Star
Reliance Footprint
Hush Puppies
RedTape
That was our list of top shoe brands in India. Of late, Crocs and casual shoes from Hush Puppies are the footwear to buy in the country. But the shoe business hasn't lost its popularity and continues to adapt to the ever-changing Indian footwear market. Go ahead and buy yourself a good pair because your feet don't deserve or need any less.
Shoes – Always by your side with every step you take.
Image Courtesy
Pinterest
Fashos
Paytm Mall