Hitting the gym without having fair knowledge of the best fitness supplements to arm your workout with is only half the battle won. A flaunt-worthy toned body is certainly an upshot of rigorous workout and healthy eating. However, if you go to the gym for more than just selfies, you'd already be familiar with a sundry choice of workout supplements that are easily available in the market. But are all of them as good as they claim to be or is it just another marketing gimmick to attract people?
While for most of us, workout supplements are synonymous with protein powders to enhance the performance at the gym. But there's much more to it than just a box of protein powder. Fitness supplement acts as an armor to help the athletes or gym-enthusiasts in strengthening the lean muscle and increase the workout intensity. But it's extremely important to understand what you are going to consume before you begin gulping down the supplements.
A couple of fitness freaks at GrabOn decided to leverage the best fitness coupons and deals online to order some workout supplements that are safe and effective and the products from My Protein were deemed the best among all the others that were tried. Here's a quick review that you can read or watch to know more about what worked best for our gym junkies.
Best Workout Supplements You Can Take Our Words For
1. Impact Whey Isolate
This product is a powerhouse of the essential amino acid that's very crucial for all those who work out regularly. This highly effective product is rich in protein and contains up to 90% protein on selected flavors and only 1% fat that's an essential element for the body.
What Makes Whey Isolate An Essential Choice?
Whey Isolate is a concoction for all the natural products that empower daily workout and help in gaining muscle mass. Not just this, Impact Whey Isolate by MyProtein has less than 1g carbs to keep a watch over your calorie intake. Awesome, isn't it?
Price: Rs. 3,399 for 1kg
2. Creatine Monohydrate
A miraculous product that is scientifically proven to help in increasing workout performance, Creatine Monohydrate is a must-have fitness supplement for all the athletes and gym freaks out there. It helps in enhancing physical strength and infuses power in the overall performance.
Why Should You Consume Creatine Monohydrate?
Creatine Monohydrate is a great supplement for those who want to build exemplary muscle mass and enhance their workout. Though one can get natural creatine from fish and various other meats, the vegetarian folks can resort to this supplement to get creatine without any side-effects.
Price: Rs 1499/- for 500gm
3. L Glutamine
A vegetarian product that accelerates the overall health of the digestive tract and also helps in healing body tissues. An easy-to-consume product that makes workout all the more beneficial, L Glutamine is a key product for all those who are into fitness and sports. My Protein L Glutamine is available in 3 delicious flavors to tantalize your taste buds while keeping you healthy and fit.
What Are The Benefits Of L Glutamine?
This fitness supplement is packed with an array of goodness that every sportsperson should essentially consume. It's a great immunity booster and guards intestinal health if consumed regularly. In addition to this, L Glutamine also enhances strength and exercise power.
Price: Rs 1399/- for 250gm
4. Impact EAA
A robust product packed with the goodness of all 9 types of amino acid that are essential for the body, Impact EAA cannot be excluded when talking about the must-have fitness supplements for athletes. This product helps in building and repairing new muscles and expedites the absorption of amino acids.
Why Should You Choose Impact EAA?
When it comes to health, you can't take chances with harmful chemicals and food replacements. Impact EAA shields your gym performance with 4:1:1 BCAAs and helps you build the muscle mass with the help of all 9 types of essential amino acids.
Price: Rs 2999/- for 250gm
5. Micellar Casein
Micellar Casein is the best fuel for all those who love to hit the gym and are sports enthusiasts. This product is nothing less than an elixir for the fitness freaks who like to fuel their system with the required protein even while they nap. Micellar Casein is the slow-release protein that feeds your body during sleep.
What Makes Micellar Casein Important For Athletes?
While building a structure for the muscle tissue with the help of a complete amino acid profile, this supplement also helps in feeding the body with slow-releasing protein during inactive hours. Since this protein takes a longer time to digest, it helps the body in extracting the required nutrients as and when needed.
Price: Rs 2,899 /- for 1kg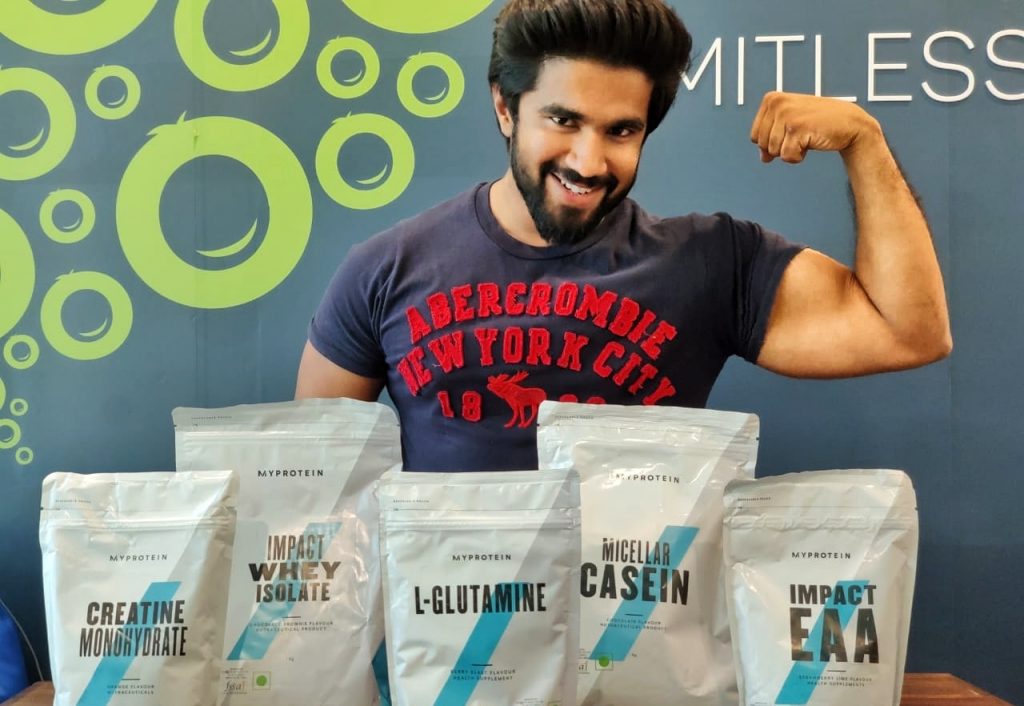 For all those who love to lift weights or prefer pilates over pasta, it's important to take a dose of the best and natural workout supplement that complement the fitness regime. MyProtein understands the importance of a healthy body and hence, carefully curates the best fitness products in its state-of-art laboratory to empower every human with a goal to stay fit. Try out the products and let us know which one you loved the most. Also, don't forget to use the best coupons on GrabOn to #SaveOnEverything.