With a vast geographical expanse and an abode to nature's ethereal creations and little known mysteries, India doesn't cease to amaze the world with its wonders – both man-made and natural. We bring to you 15 incredible modern natural wonders of India, which will surely leave you enchanted and surprised! This land of wonders offers many unsolved and intriguing natural wonders. A country of great topographic diversity and scenic beauties, India is the most popular destination for surreal experiences. We offer you some awe-inspiring natural wonders of India. Do have a read!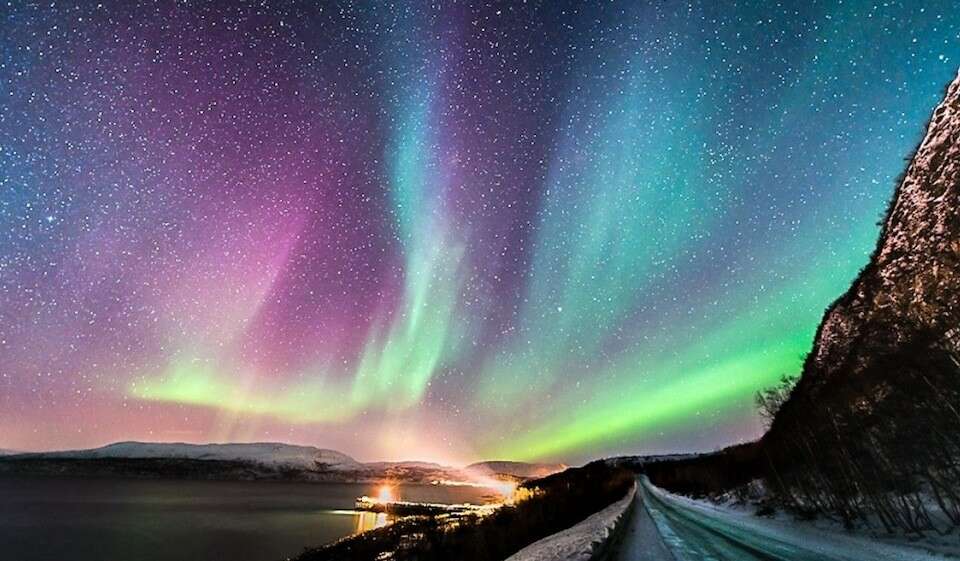 Irrespective of the issues like global warming, we are constantly trying to make our world a better and beautiful place with our innovative ideas on a regular basis. No matter how much we have progressed in terms of technology, the beauty that lies in nature's creations is undeniably beyond compare. Some of them are so awe-inspiring that even atheists are forced to acknowledge God as an artist, whose canvas is our planet Earth. India is home to quite to few such marvelous scenic spots, out of which we have listed down 15 incredible natural wonders of India, those that can fill your heart with joy. Let's take a quick look at the ones that deserve a place in every traveler's diary.
Some of them are a case of intrigue while others are plain enchanting! Feast your eyes on the world's third largest crater, enigmatic dancing lights, the largest salt desert in the world, unique volcanic formations, paranormal lights and more!
1. Lonar Crater Lake
As per Wikipedia,
Lonar Lake is a saline soda lake located at Lonar in Buldhana district, Maharashtra, which was created by a meteor impact during the Pleistocene Epoch and it is the only known hyper velocity impact crater in basaltic rock anywhere on Earth.
Isn't it intriguing to discover that an asteroid has left its mark on our land – India? The Lonar Crater Lake is a mysterious creation of the nature, when this lake was created by a meteor impact about 52,000 years ago. Lonar Lake is a saline soda lake located at Lonar in Buldana district and is distinguished by the fact that it is the world's third largest crater.
50,000 years ago, a 2 million-ton meteorite had hit the earth to create a depression of 150 meters deep. Lonar has evolved into an idyllic expanse of sky blue water amidst a sprawling emerald forest that stretches around it. The lake is both saline and alkaline in nature. Numerous temples surround the lake, most of which stand in ruins, except for the temple of Daitya Sudan at the center of the Lonar town which is a fine example of early Hindu architecture.
2. Needle Hole Point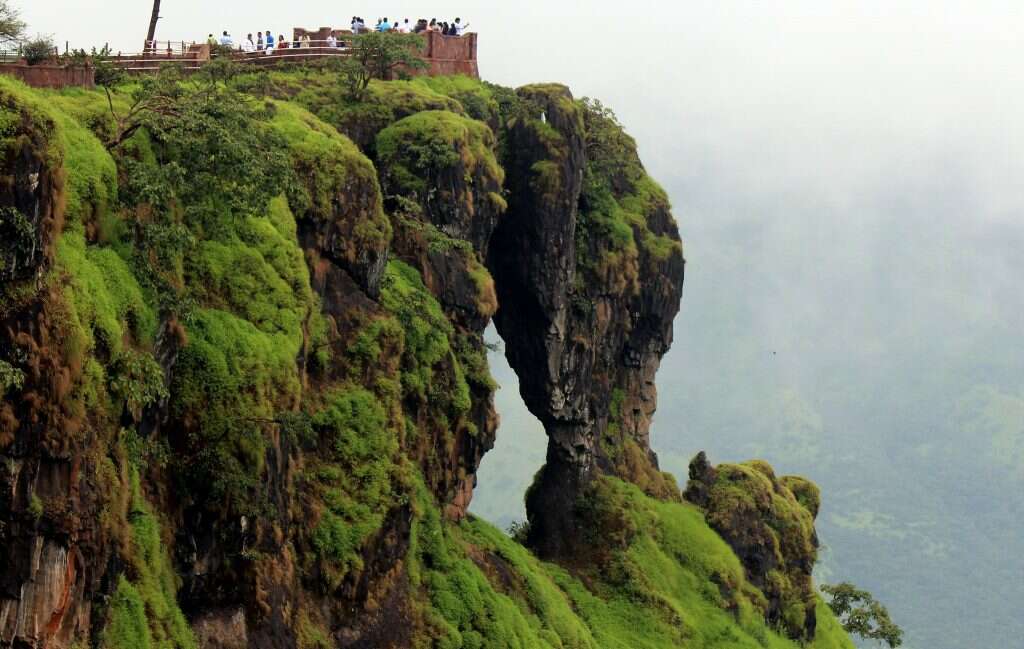 For a rare view of nature, visit Needle Hole Point in Mahabaleshwar to witness what seems to be finely sculpted by a craftsman. Located near Kate's Point, Needle Hole point is also known as Elephant Point named for its natural rock formation that resembles elephant's face. Enjoy the stunning sight of Deccan traps, which look like an elephant's trunk. This one of 15 incredible natural wonders of India has 3 points in total viz Kate's Point, Echo Point and Needle Hole Point.
Here is what a Trip Advisor tourist had this to say,
This hill station is fantabulous, especially if you visit it immediately after the monsoons or towards its end. Situated at a 3hrs drive from Pune, there are a lot of buses connecting this place to Pune – apart from private operators, the government transport runs a bus almost every hour. So getting here should not be a problem. For sight seeing you can hire a cab which charge you as a package , and the places of visit are the innumerable 'view points' each with a different name.
3. Borra Caves
Huddled in the Ananthgiri hill ranges of Andhra Pradesh, around 90km from Visakhapatnam, Borra Caves are a splendid example of nature's "work in progress". These limestone caves are the deepest among its kind in the country (over 260 feet deep) and consist of various Stalagmite and Stalactite formations from very small to big along with unevenly shaped sizes.
The true attraction of the Borra Caves lies in the sixty-three lamps inside the caves. In these caves, as mineral rich water trickles from the roof of the cave, they make a small ring of minerals in its wake. When this drips on the floor, it forms another small mineral deposit. Over the ages, these shape to form soda straws and cones on the ceiling, while creating conical cake like assemblies on the floor.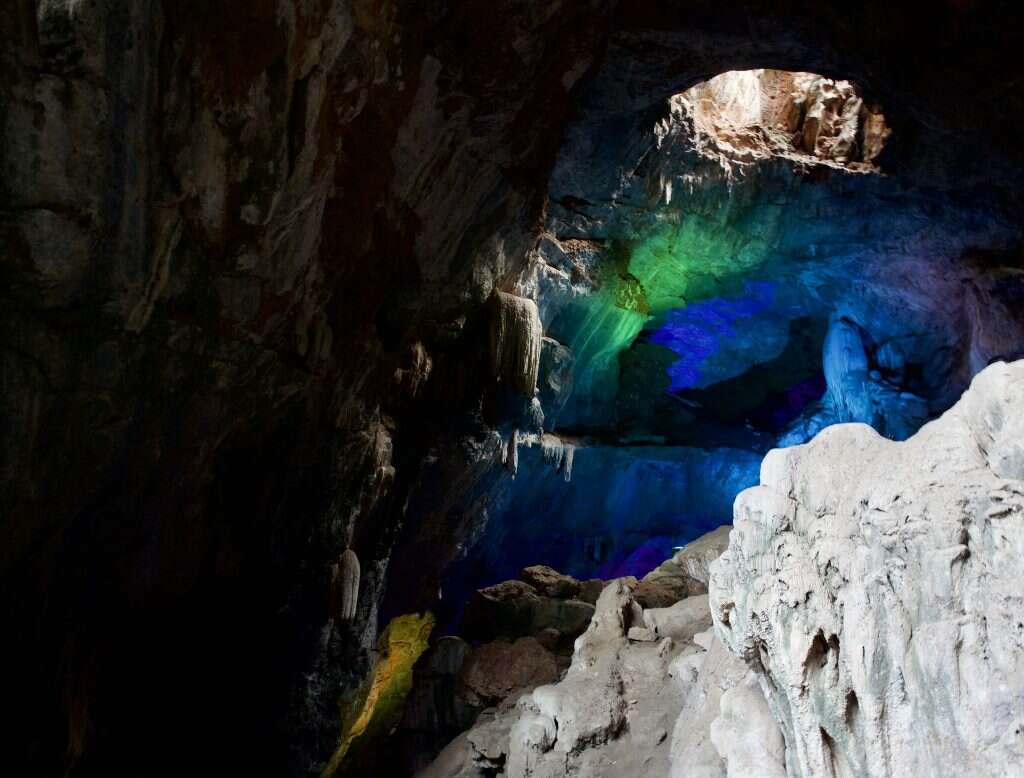 Apart from exploring one of our listed 15 incredible natural wonders of India, you can also visit local attractions that include Tyda park, Bheemili beach, Araku valley, Ananthagiri and Katiki waterfalls.
4. Dudhsagar Falls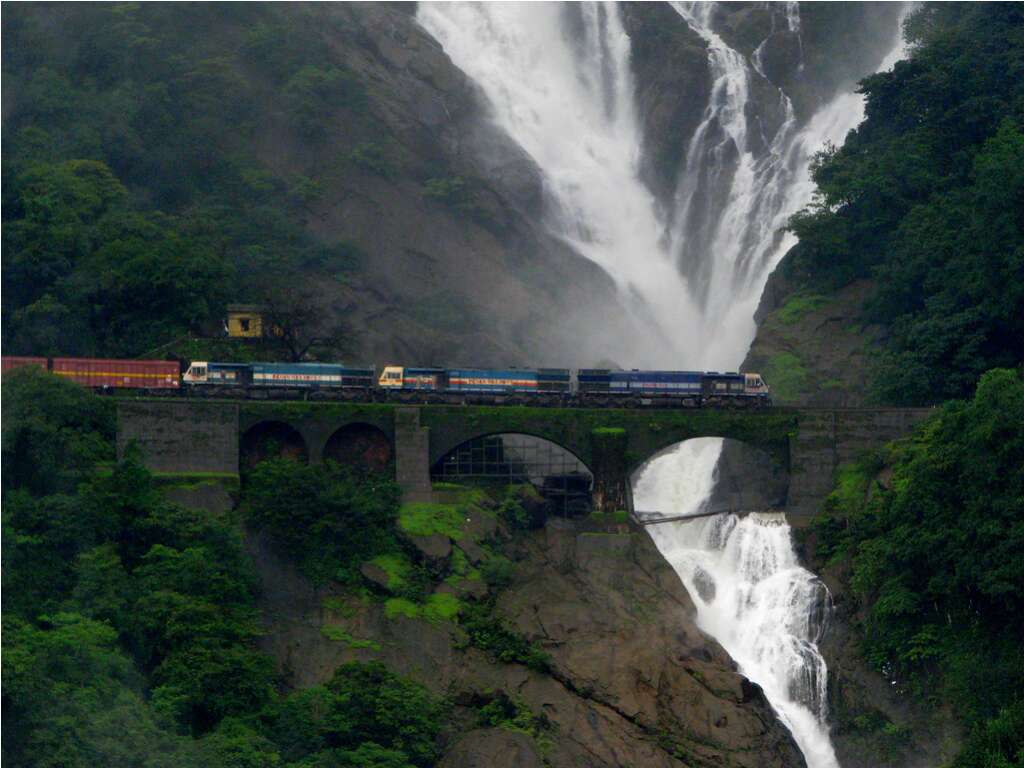 Here is another most beautiful of the 15 incredible natural wonders of India. Dudhsagar falls shot to fame after being pictured in the Shahrukh Khan & Deepika Padukone starrer blockbuster, Chennai Express. The magnificent outpouring of white water, spouting over the elevated, nearly vertical face of the mountain from a spectacular height of 1017 feet, is both breathtaking and awe inspiring. The majestic beauty of these falls make us realize that there are many forces in nature much more powerful that the human mind and body.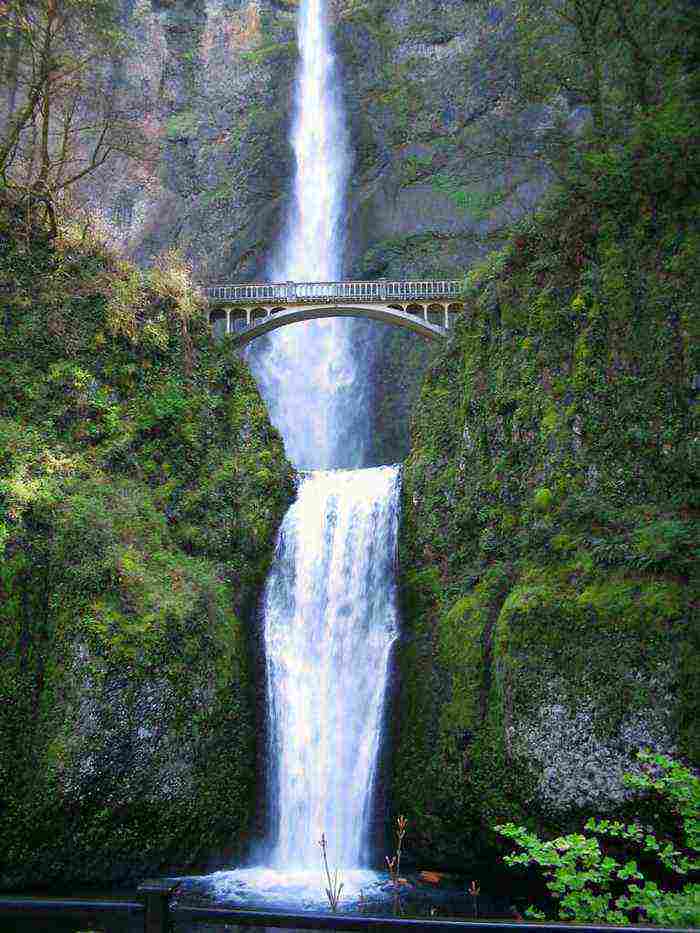 The name 'Dudhsagar' literally translates to 'sea of milk'. The waterfall gives us an allusion of the white spray and foam that the great waterfall creates, as it gushes into the waters of the lake. The falls are at their zenith during the monsoon season, although they are a popular attraction all year round. Tucked away in the crescent shaped valley, the waterfalls are carpeted with lush green flora,thus becoming a perfect getaway for honeymoon couples.
How to reach:
Road: 60 kms from Panaji via roadways, 46 kms from Madgaon and 60 kms north of Belgaum.
Best time to visit: From November to February during summers or June to September during monsoons. You can book flight for Panaji at great deals here.
5. Magnetic Hill
Magnetic Hill is a "gravity hill" (a gravity hill is a place where the layout of the surrounding land produces an optical illusion, making a slight downhill slope appear to be an uphill slope.) located near Leh in Ladakh, India. The layout of the surrounding slopes creates an optical illusion that the downhill road is actually an uphill road. Objects and cars on the hill may appear to roll "uphill" in defiance of gravity when they are, in fact, rolling downhill.
The other two such magnetic hills are located in Gujarat – near Bhuj (Kalo dungar – the black hills) and other at Tulsi Shyam. This small stretch of road located about 30 kms from Leh towards Kargil has mystified people for long and still continues to do so. On thi stretch, if you turn off the engine and let your vehicle stand in neutral, it will slowly start moving and can go up to a speed of 20 kms per hour on its own. Mysterious, isn't it?
What is believed to work behind this mysterious phenomenon is a magnetic force so strong that it can pull cars uphill. It is in fact so notorious that even the aircraft that fly over this region increase their altitude in order to avoid magnetic interference.
6. Belum Caves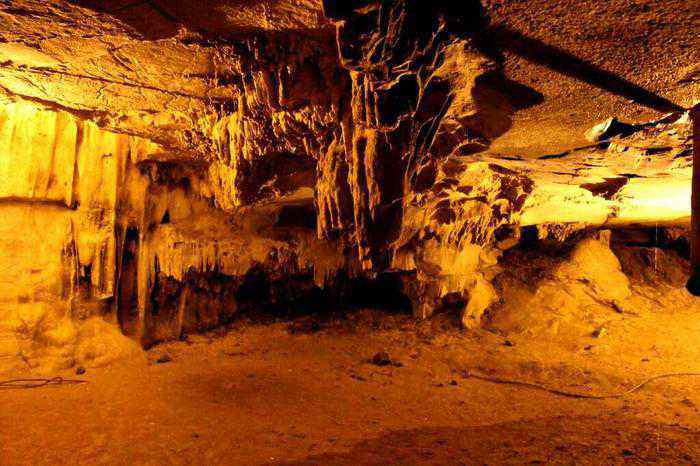 Belum Caves are the second largest caves in the Indian subcontinent. These enigmatic Belum Caves are included in our list of 15 incredible natural wonders of India that has many mysteries hidden in its dark caverns. Famous for its stalactite and stalagmite formations, it is the second largest cave in Indian subcontinent (3229 metres) and the longest caves in the plains of the Indian Subcontinent.
The cave has lengthy passages, airy chambers, fresh water galleries and siphons. This underground cavern was naturally formed due to the continuous flow of underground water. As of today, 3.5 km of this fascinating natural wonder has been successfully explored, though only 1.5 km is open to tourists.
7. Living Tree Bridges of Cherrapunji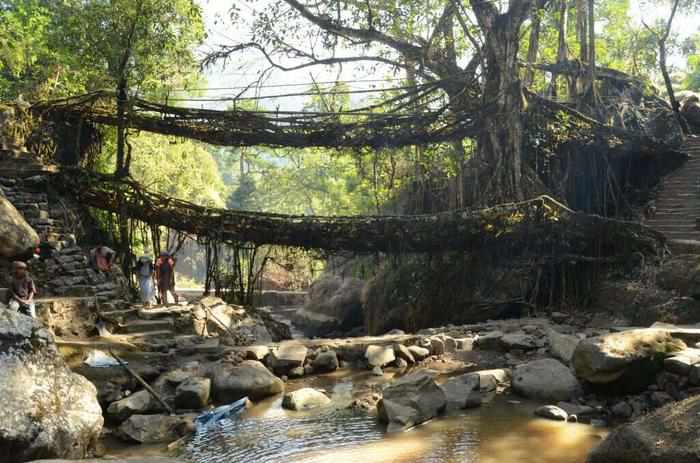 Located in one of the wettest places on earth – Cherrapunji, Living Root bridges of Meghalaya are included in our list of 15 incredible natural wonders of India. This scenic spot is a way of boasting nature's mysterious ways of creation. This place is famous for their ever-growing natural bridges, whilst some of them being 500 years old.
The roots of Ficus Elastic are grown by local Khasi tribes into strong and amazing natural bridges, which take around fifteen years to grow completely. These one-of-its-kind bridges are truly a natural marvel.
8. Marble Rocks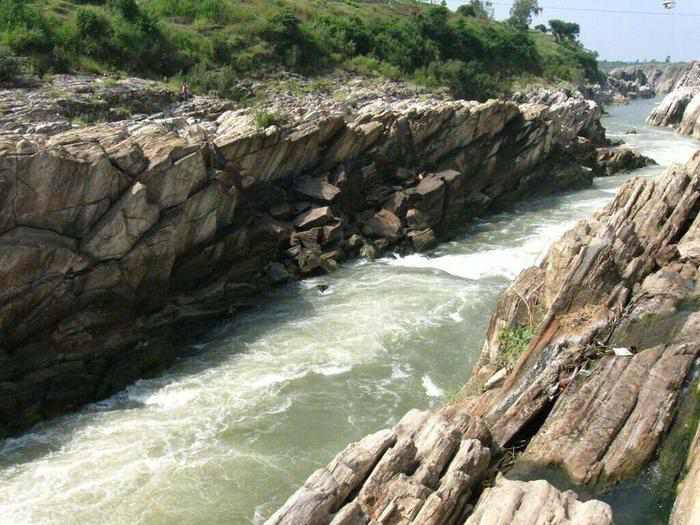 Another wonder of nature, Marble Rocks of Bhedaghat in Jabalpur district are a well-known tourist destination. A trip to the Bhedaghat area of Jabalpur is incomplete without a boat ride on the Narmada through the high cliffs or the marble rocks. It is a rather rickety boat ride on the quiet Narmada through the 3km long gorge that runs between the high cliffs (approx 100 feet). As the boat moves, the white cliffs streaked with green and brown volcanic rocks shimmer under the sun light. Marble Rocks are truly a traveller's delight. These rocks are a magnificent gorge on river Narmada, around 3km in length. Local attractions complimenting these rocks include Dhuandhar Falls and Chausath yogini temple.
9. Banni Grasslands Reserve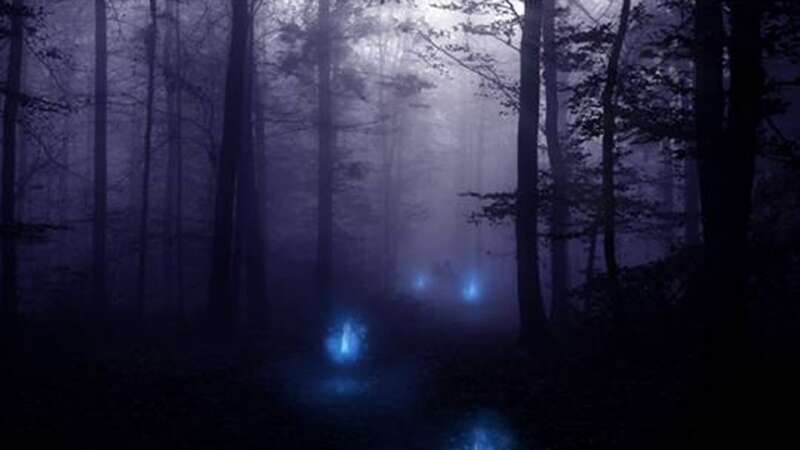 Chir Batti is a strange and mysterious phenomenon of lights occuring in Banni grasslands on the outer southern edge of the Rann of Kutch, Gujrat. We couldn't afford to miss but include it in our list of 15 incredible natural wonders of India. If you ask the localites, they might refer it as an occurrence of UFOs or that of ghosts. For long, the locals have alleged that they have witnessed some enigmatic dancing lights at Banni Grasslands Reserve in Rann of Kutch. Even soliders were shocked as these lights seemed to have followed them.
Named as Chir Batti, they appear to be as bright as a mercury lamp and can alter their colour into blue, red, yellow to a pear- shaped moving ball. At times they remain still and other times they move in a quick speed.
Scientists claim that this phenomenon occurs due to oxidation of methane from the marshes.
10. Loktak Floating Lake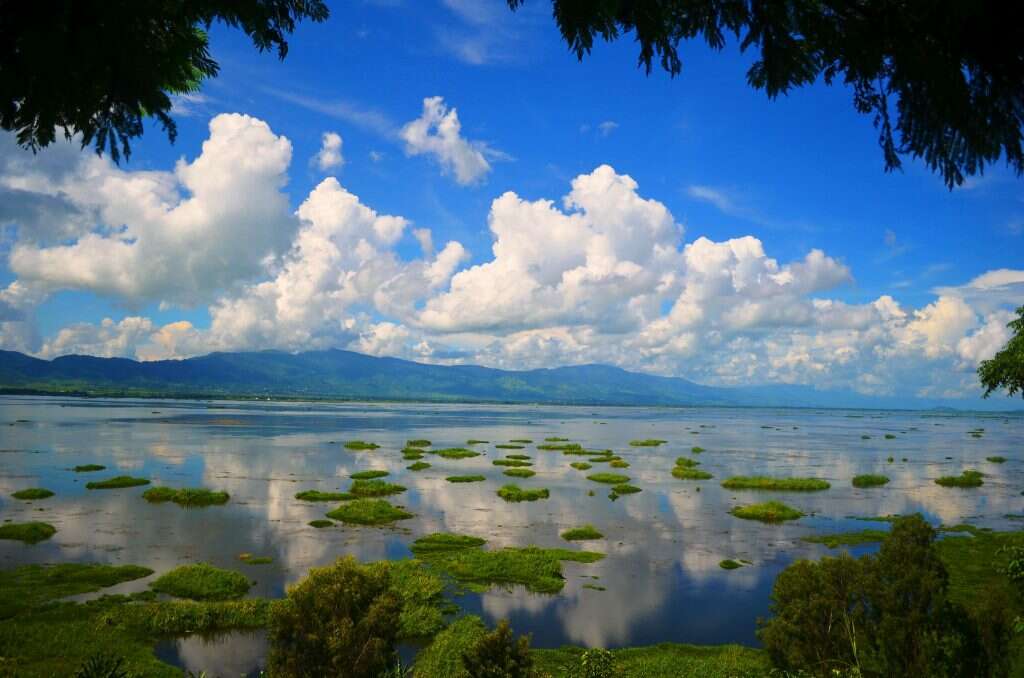 Located around 54km from Imphal, in Bishnupur district, Manipur, Loktak lake is the world's only floating National Park located in India. On this unbelievably beautiful lake, you can see world's only floating islands, known as "Phumdis". The term phumdis refers to a collection of heterogeneous mass of vegetation, soil, and organic matter at various stages of decomposition.
Resembling miniature islands, these phumdis are found in various forms, floating on the lake. Loktak lake also has world's largest floating park, the Keibul Lamjao National Park.
Covering an area of 300 square metres, the lake is a lifeline for many people. It serves as a source of water for hydro power generation, irrigation and drinking water supply in the region, other than being the source of income for many fishermen who largely depend on it.
11. Amarnath Cave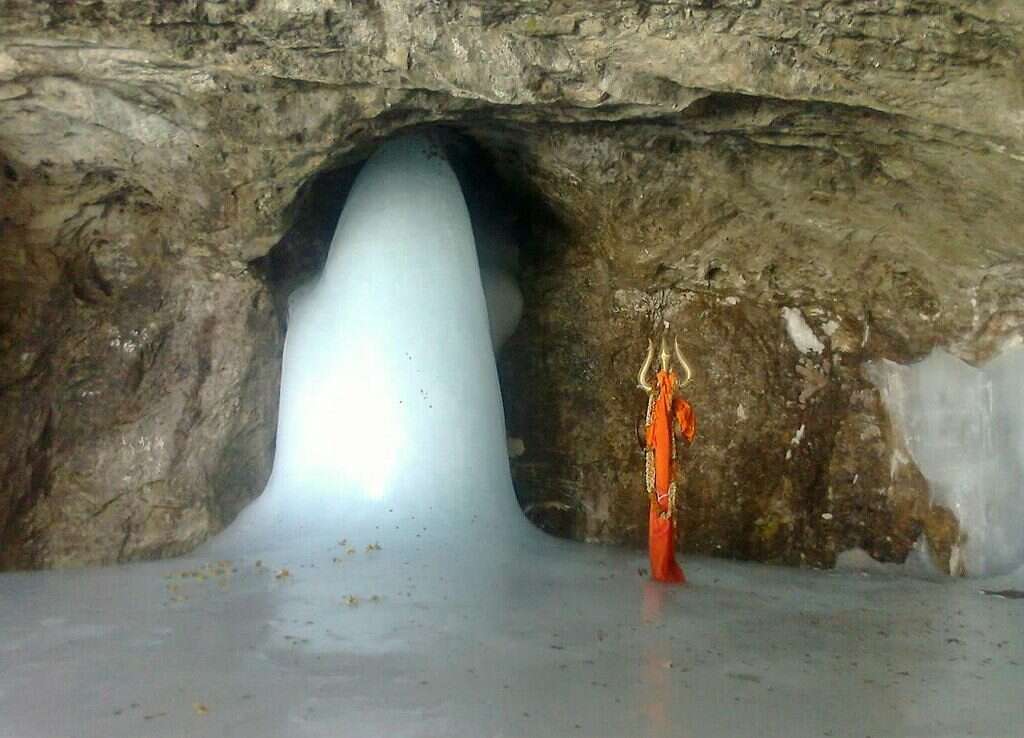 Considered as among the holiest shrines in Hinduism, the mystical ice lingam of Lord Shiva at Amarnath Cave is where millions of Hindu devotees throng to. The Shiv ling is formed from the natural stalagmite formation due to the freezing of water drops that trickle down from the roof of the cave on to the floor beneath. It then rises vertically from the floor and waxes and wanes with the moon. Legend has it that this is the very cave where Lord Shiva had shared the secret of life and eternity to his divine consort, Parvati.
12. Columnar Basaltic Lava, St. Mary's Islands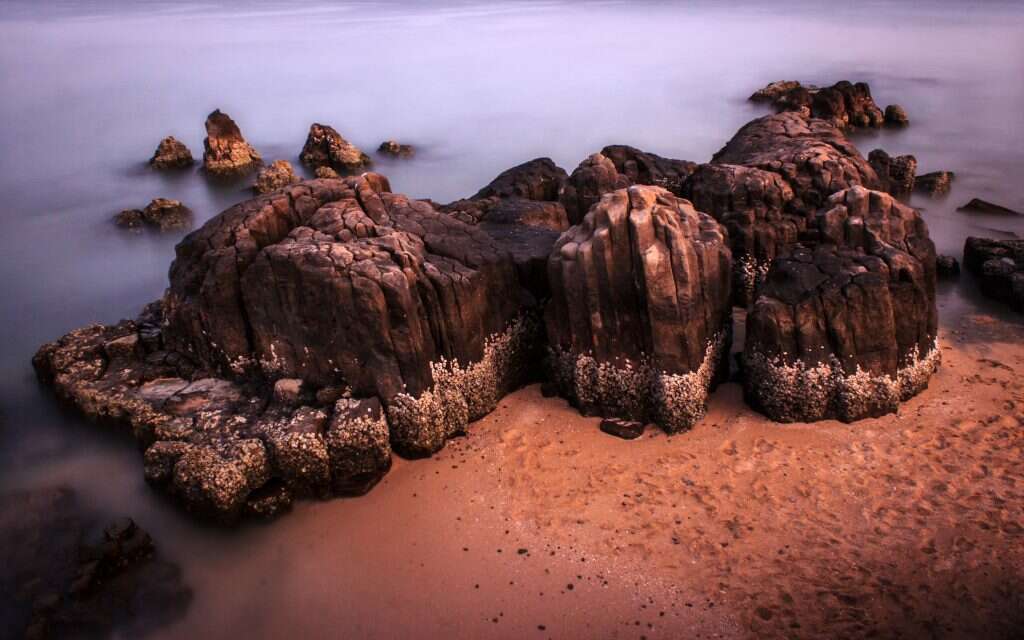 You might mistaken them to be regular rocks by the sea but these are the ones that were formed by a volcano. Do have a visit to Coconut Island, St Mary's island to witness this strange marvel. When a volcano explodes, dense viscid basaltic lava is hurled out which cools quickly and it contracts in a manner that a sequence of spider web like cracks develop in it.
These cracks take the form of hexagons and polygons. As the lava congeals into rock, wheat is left back in the columns of the rock, making it appear as if it were shaped by human hands.
13. Sambhar Lake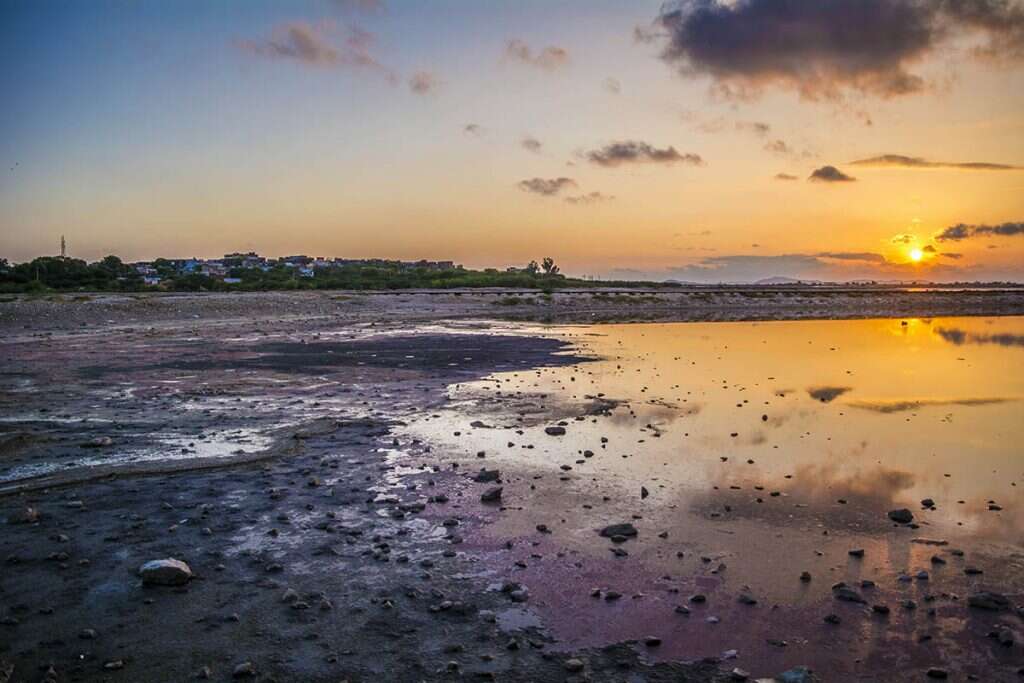 This India's largest inland salt lake amidst a desert. India's largest inland salt lake, the Sambhar Salt Lake is another natural wonder of the country. It lies in the arid Thar Desert.
When desert areas usually desolate and barren, this water body in the middle of the desert is an exception. The lake is bowl shaped and rings the historical Sambhar Lake Town situated south west of the city of Jaipur.
Legend has it that, Shakambhari Devi, the tutelary goddess of Chauhan Rajputs and the consort of Lord Shiva, had once turned a dense forest into a land of silver as a reward to the services done to her. The locals feared that greed would overcome people and hence, she later converted it into a lake.
14. Hide and seek Beach, Orissa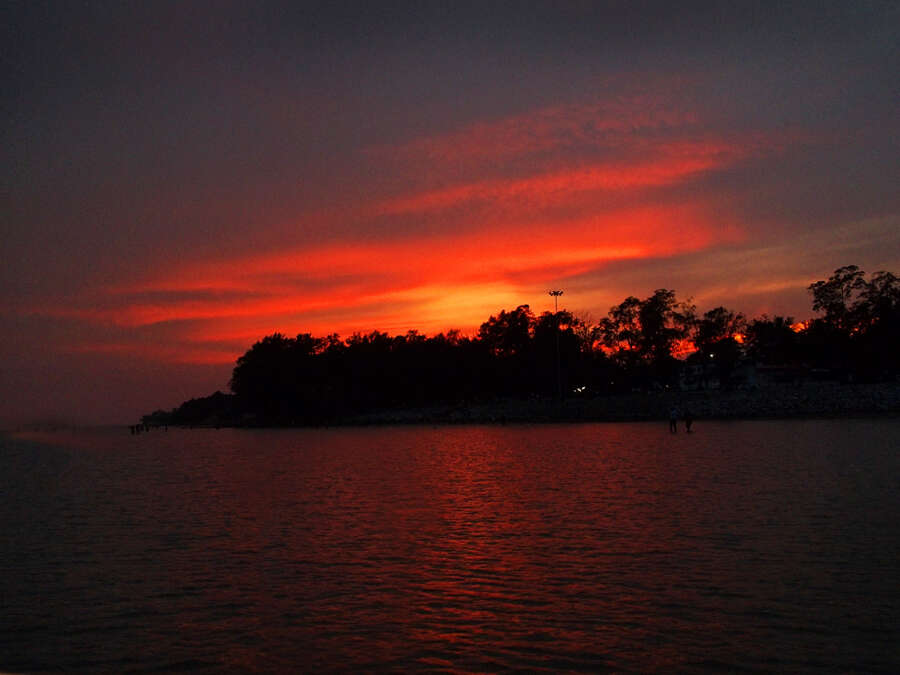 Here is another beautiful phenomenon included in our list of 15 incredible natural wonders of India. As the name suggests, this beach is notorious for appearing and disappearing. When you pay a visit to the Hide-and-seek Beach in Orissa, chances are it may or may not be there. Situated in Orissa, the Chandipur Beach is also referred to the Hide and Seek Beach due to its quality.
There are times when you get to see the water and other times in the same spot lies nothing but Casuarina trees and creeper sand dunes. The reason for this occurrence is that the sea water recedes around 5 kms during low tide and reappears to the shore during high tide every day. This is a rare phenomenon not witnessed by many till date.
15. The Aleya Ghost Lights – Will-o'-the-wisp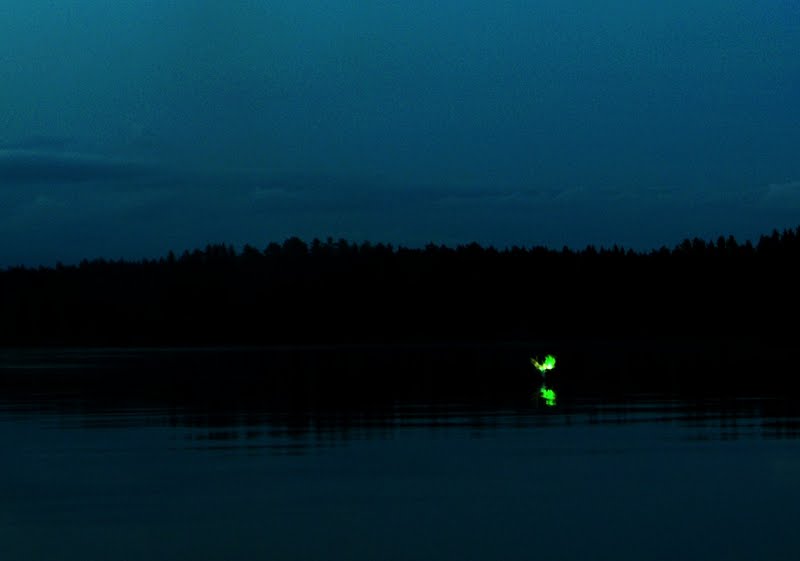 Here is a spooky natural wonder added to our list of natural wonders of India. These scary Aleya Ghost Lights are found in the swamps of West Bengal. This unexplained and mysterious phenomenon makes it is a curious paranormal destination for travelers. Various gloomy and scary tales are narrated by local villagers, in evidence of the place's haunted nature. These colourful glowing lights are another riddle of nature, still unsolved by human beings!
So those are the 15 incredible natural wonders of India, which will surely leave you enchanted and surprised! If you have already explored any of these wonders, do share with us your experience.
Happy reading!
Image Courtesy:
flightfox.com
flickr.com
amazingindiablog.in
Pinterest.com
beautiful-jaipur.com
navrangindia.blogspot.in
inyminy.com