Are you planning a trip this summer? But not sure where to start. Most tourist destinations make it a lot easier for people to find hotels, guest rooms and lodges to stay in. But it depends upon your ability to plan your trip, which will determine how convenient or inconvenient finding a nice place to stay will be. In case you are visiting a particularly popular tourist attraction, you may find it very difficult to find a hotel, as they are booked way in advance by other people. This is where hotel booking sites come in handy. These sites help you find a hotel if your plans are spontaneous.
Today there are so many hotel booking websites available on the internet, the question arises, which one can you trust? With so many options to choose from, it might get a little complicated to understand. Which one is the right choice for you? Additionally, different sites cater to different groups of people, based on budget, destination and services. So, to make your trip a little better, I am writing this blog to answer that particular question and help my fellow travellers find their way around the globe with ease.
Things to consider before your trip
Living on the edge is fun and all but clear planning makes your ride through this world way smoother. A well-planned trip will not just save you time, but will also save you a lot of money. Especially when you book your hotel on these top hotel booking sites, they also give you additional offers on the bookings, which can range from discounts to a complimentary breakfast. And just staying on top of things gives you the confidence to think and function better during the trip. So here are a few pointers on what to do before your trip:
Make a list
It's always a great idea to make a list of the places you want to visit and how much time you are going to spend in each place. This will give you clarity and will also help you figure out if you missed any place.
Create a roadmap
Once you are finished with the list, now is the time to create a timeline and a roadmap to where you are going to start your journey. Doing this will help you plan your transportation and hotel room rates.
Create a budget
Incurring expenses are obvious during the trip, but you mustn't go overboard with the spending. So decide on a budget for your trip. If you want to take it a step further, assign a budget to each place you visit.
Book your hotels
The final step would be to book your hotel. You can do this in two main ways:
First, you can call every hotel in the area and choose the best one.
Or go to the top hotel booking sites. Where you will find all the available hotels in the area with discounted prices and additional offers.
List Of The Top 10 Indian Hotels Booking Sites
| | | |
| --- | --- | --- |
| S No. | Site | Playstore Ratings |
| 1 | EasymyTrip | 4.7 |
| 2 | Paytm hotel booking | 4.6 |
| 3 | Goibibo | 4.5 |
| 4 | MakeMyTrip | 4.5 |
| 5 | Agoda | 4.5 |
| 6 | Booking.com | 4.4 |
| 7 | Tripadvisor | 4.4 |
| 8 | OYO Rooms | 4.3 |
| 9 | Airbnb | 4.3 |
| 10 | Cleartrip | 4.3 |
1. EaseMyTrip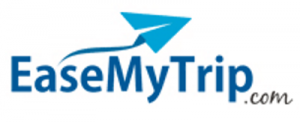 First up on the list is EasyMyTrip and staying true to their name they have made a lot of trips memorable and fun. From luxury hotels to budget-friendly hotels they have got something for everyone. With an easy-to-understand website design, they make booking a hotel easier than ever. Apart from hotels they also offer bus, train, cab, cruise booking services as well. They are an IRCTC authorized partner, so you can expect seamless operation from their end. Additionally, by logging in to their website you will have no difficulty in finding the discount coupons and several offers.
Coming to the user experience, their Flight+Hotel booking service has helped people as a one-stop destination for booking both flights and a hotel at once. According to reviews, you will find the best offers and discounts on hotels in India at EaseMyTrip.
What we liked
They have a great user interface
One of the cheapest hotel booking sites
A diverse set of options to choose from
Great customer service
Extra discount for defence personnel & senior citizens
AI assistant
Free cancellation
2. Paytm Hotel Booking

You have to be living under a rock if you haven't heard of Paytm, just like they optimized the way you pay in India. Now you can also book hotels on Paytm hotel and the user experience is smooth as ever. Booking your hotel on Paytm means you can pay directly from your wallet. Paytm hotel booking offers you hotels based on the locality you choose to even the amenities and standards you desire. Paytm has a library of more than 10000 hotels to choose from, so whatever your budget might be, they have something for you. Additionally, as you are dealing with Paytm, there is no shortage of offers, discounts, or coupons when you book a hotel on their platform.
When it comes to the user experience, the interface is simple enough to understand and sophisticated enough to stand out. Paytm makes sure that your hotel bookings don't take a long time by optimizing the process to a few clicks.
What we liked
Seamless payments
Great offers
Paytm sends you, regular updates on your booking status.
Simple interface
Shows exact location on the map
They provide the best offers on hotel booking
3. Goibibo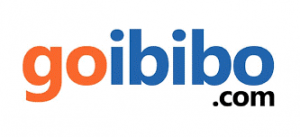 Up next is Goibibo, one of the first hotel booking websites in India. Established in 2007, Goibibo is an expert at the craft of helping people travel and stay. In addition to hotel bookings, they also offer flight bookings for both domestic and international flights. With a colourful website and friendly interface, booking rooms on the internet can not be any easier. With 24/7 customer support, all your queries will be answered in minutes. Goibibo provides a reliable and efficient platform for people to book their hotels. Additionally, they also provide train, cab, and bus services for you to get to the hotels or wherever you want to go.
Their new Holiday packages help you and your family find the perfect holiday destination at the best prices. And in case you have not decided yet. Goibibo will give you detailed information about all the best tourist destinations, so you can make the right decision.
What we liked
They are the cheapest website to book hotels
Holiday destination suggestions
A "Go Certification" lets you know about the quality of the room.
Great customer Support
Transportation options
Detailed information
4. MakeMyTrip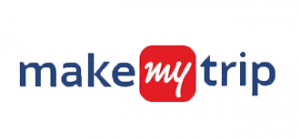 With a 24% market share MakeMyTrip has dominated the market for the past couple of years. Unlike the other options on this list, MakeMyTrip stands out because of its unique options when it comes to the cheapest hotel booking site. They let you book villas, apartments, homestays and cottages in addition to hotel rooms. Their trip idea feature helps you plan your complete trip on the website. Are you worried about financing the trip? Not any more. MakeMyTrip offers a credit line of up to 1 lack rupees, so you don't have to compromise on fun.
With the biggest database of hotels both in India and abroad, you get to choose what you like the best. And if you thought that's all, they will also help you apply for a visa in certain countries. You might be aware that these platforms allow you to book flights but MakeMyTrip offers you charter flights as well. Additionally, in case you were wondering what you can do at a destination? MakeMyTrip takes it a step further by suggesting all the fun activities in the area.
What we liked
Unique booking options like villas, apartments, homestays, and cottages.
They help you plan your trip.
They offer a credit line for travelling.
Biggest library of hotels.
Option to book charter flights.
Activity suggestion.
One of the best hotel listing sites.
5. Agoda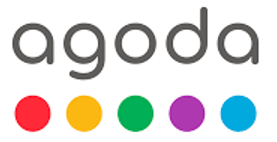 With an aesthetically pleasing website design Agoda hotel booking comes in at the 5th spot. The services they offer are pretty standard, and their customer support team is always available to help you out. With the homestay option, you will find the lowest possible prices on the best website to book hotels. And if you are willing to share a room, the prices get even lower. In case you want to live like kings and have money to spend, Agoda lets you do that too.
A unique feature that stood out to me was the alternative day feature, where you can get lower prices if you choose alternative days. If you are not sold on Agoda, they reward people booking longer stays with extra discounts and deals. Finally, their flight+hotel option helps you save a lot of money and time.
What we liked
You can expect fast bookings from Agoda.
Compared to others they have very unique services.
Their homestay option makes for a cheaper alternative.
Very affordable prices on this online hotel booking website.
They have over 2,000,000+ properties worldwide
Free cancellations
6. Booking.com

Coming in next is considered the best hotel booking site worldwide, Booking.com offers hotels, apartments, resorts, villas and much more. They also offer several blogs on different places and also what you can do in those places. Reading these will help you plan your next trip, or even give you an idea to visit a new place. Booking.com also lets its customers share their experiences with other people on their community page "Travel talk".
Apart from the usual hotel rooms, you can also book rental cars, flights, and airport taxis right from the website. According to reviews, Booking.com makes your travel a lot more convenient through its regular updates on your bookings. Additionally, with lightning-fast bookings, you will never find yourself waiting for confirmations.
What we like
Their internal community gives travellers a platform to express themselves.
Their blogs give you vital insights into different places around the world.
Great offers for both new and existing customers.
Wide range to choose from.
Easy to navigate through the interface.
7. Tripadvisor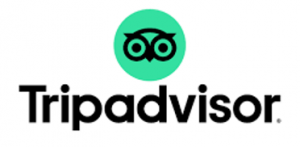 Now what if I told you to take all these websites, get the best offers from each of them and make a list. Well, that is what Tripadvisor basically does, so you can be sure about getting the best deal possible. They are so good that other hotel booking websites use ratings from Tripadvisor to show the quality of a hotel on their own website. Regardless of what you are looking for, you will always find the best option here.
When it comes to the user experience, you will never run out of things to do in your desired destination because of the "Things to do" feature on their website. Maybe you are hungry after travelling, Tripadvisor can also list out the best restaurants in the area. Be it flights, or rentals, Tripadvisor does it all.
What I liked
The website design
The never-ending list of hotels.
Cheapest website to book hotels
Their destination suggestion
8. OYO Rooms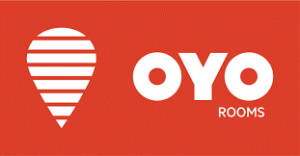 Today, who hasn't heard of the OYO rooms app? You might pass a handful of them on your way home from work. OYO rooms cater to all types of travellers. Whether you're on your way to a business meeting or you've had one too many drinks, OYO is the place to stay. They have an absurd number of hotels working for them. No matter what hour it is, you will be able to find a room. So, what is it about them that makes them so special? Maybe it's the convenience of their map, or maybe it's the quick bookings or trackability.
Coming back to their online hotel booking website, you can book a hotel not just in India but overseas as well. OYO offers its services to over 30 countries and 150, 000 hotels. At this point, you might even find an OYO on the moon. Additionally, the site offers blogs, and all the customer support details you might need.
What I liked
The sheer number of hotels they work with amazes me.
They let you compare two different rooms to each other.
They already are very budget-friendly and you get a lot of discounts on top of that.
They have one of the best membership programmes.
9. Airbnb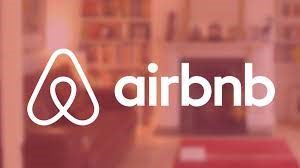 After their success in the US, Airbnb has entered India with high hopes, as Indians spend over 40 billion dollars on holidays each year. There is definitely a huge profit potential here. Airbnb connects travellers to the locals in the area, who are willing to share their homes for a few days. There are so many benefits to this business model. On one hand, the guests get to experience the hospitality of the local people and understand their culture up close. Unlike in a hotel where there are a huge number of guests, here the centre of attention is you (the guest) which is bound to make you feel good.
When it comes to the online hotel booking website, they have successfully structured their website to give the user a premium feel. With bright colours and intelligent design, the site was easy to navigate through, and they have several categories to select the destination or holiday getaway you have been dreaming about.
Want to visit an island? They have got a place there for you.
Want to live in a treehouse? They have got that too!
If you select Airbnb for your hotel bookings, you will have a unique experience for sure.
What I liked
They have a really great website design.
Airbnb gives you ideas on what to do on your trip.
They have a huge array of options for different types of hotels and guest houses.
Lets you plan a trip.
10. Cleartrip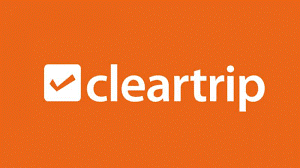 Our final entry on the list is Cleartrip, they claim to be constantly working towards making your bookings faster and your stay a pleasure. With an impressive collection of 3 lack plus hotels in 28 thousand plus cities, you will never run out of options. Their "Cleartrip for work" option makes your work-related travel and stays a lot more affordable and simple. Additionally, you have the option to buy gift cards for your friends and family on the best Indian hotel booking site.
The website is simple yet informative, sith suggestions like "Popular destinations", "Top hotels with great deals" and "Trending getaways" right on the landing page. The website is completely optimised to make the process simple and quick. They offer both budget-friendly hotels and high-end hotels as well, so whatever your budget is they have something for you.
What I liked
Their "Cleartrip for work" feature makes your work-related travel easier.
Their gift card feature lets you gift a vacation or hotel room stay to your friends and family.
They provide a round-trip feature that eliminates the hassle of booking again.
A wide range of offers.
To summarise, there might be a lot of options available on the internet for you to book your next stay. But you should choose the one that best fits your requirements. Happy travelling!