Hyderabad Comic-Con is almost here. Just one more day to go!
Comic Con – Hyderabad
The biggest pop-culture event has taken the city of pearls in its grips. The Comic Con India story has been quite a fascinating one. Starting in Delhi's open-air food plaza and craft bazaar, Dilli Haat in February 2011, it has grown into a mega-event today. Hosted across the five cities of Delhi, Mumbai, Bengaluru, Hyderabad & Pune Comic-Con draws in 1,50,000 visitors with a collective 1000+ exhibitors (as per data of 2015). Considering the humble beginnings with about 25 exhibitors and close to 5000 visitors, Comic-Con India has come a long way.
This is the fourth installment of Comic-Con Hyderabad, which started in September 2013. This year the event is organized on 24th and 25th September.
Location
This year's venue is Hitex Exhibition Center. Well connected by buses and trains, Hitex Exhibition Center in Izzat Nagar is an excellent choice for commuters from the different parts of the city and the state at large. You could also book cabs without spending big bucks by availing coupons and promo codes.
Why is Comic Con so important?
Comic-Con is the celebration of passion and enthusiasm towards any pop-culture phenomenon, be it mainstream or niche. In a country like ours where choosing a career in entertainment and fine arts is challenging and often frowned upon, these sorts of events help the youngsters decide for themselves. They meet like-minded folks, interact with industry experts viz. comic book writers & artists, designers, and entrepreneurs who run successful startups or independent companies. In short, it stokes the love for movies, comics, stories, and anything creative. It's really about having fun, doing what you love to do, and dressing up in your favorite fictional character's robes!
Although it's not a competition, a Comic-Con is judged by its special guests are. So Hyderabad is sure in for a surprise!
Special Guests
Afshan Azad: *Potterheads collectively gasping* She played the role of Padma Patil in Harry Potter
Dan Parent: A treat for all the Archie Andrews fans. Long time Artist/Writer of Archie Comics
David Llyod: Best known for his collaboration with Alan Moore on V for Vendetta, this veteran artist has inked Doctor Who comics, Hellblazer, Night Raven, among other characters.
Nicole Marie Jean: International pro-cosplayer is an intricate and visually stunning costume. The budding cosplayers can surely take a page out of her book.
Special messages from the special guests
Afshan's message for her fans. Potter faithful, don't miss this!
Nicole is super excited to be at Hyderabad Comic-Con, and so are her fans.
Major attractions
There are various fan zones viz. AXN Experience Zone, WWE Zone, Nodwin Gaming Zone, FIFA 17 Demo Zone, Paintball Zone, Table Top Gaming Zone, Wand Training Zone and Alto Game and Art Zone. Apart from the fan zones there will be various exhibitor stalls selling comics and merchandise. Have a look at the floor layout and decide which zone you want to frequent the most!
Look back at the yesteryear's cosplays
*puts on the best Optimus Prime voice*
Autobots Roll Out!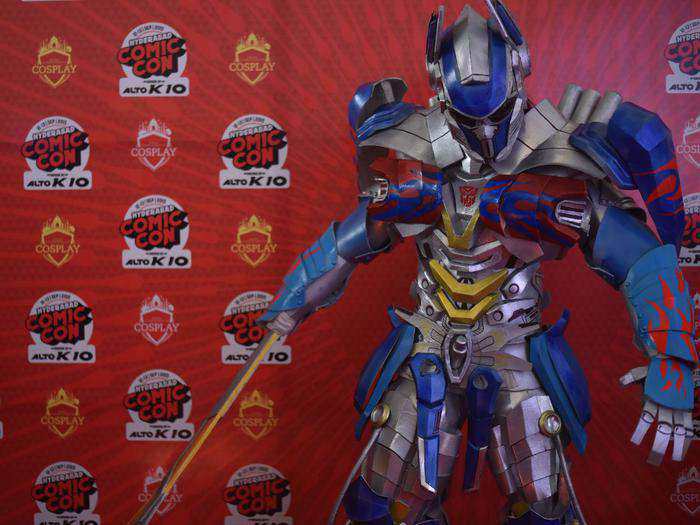 Come over to the Dark Side. We have errm…cookies?!
The spirit of vengeance got a damn cool bike yo!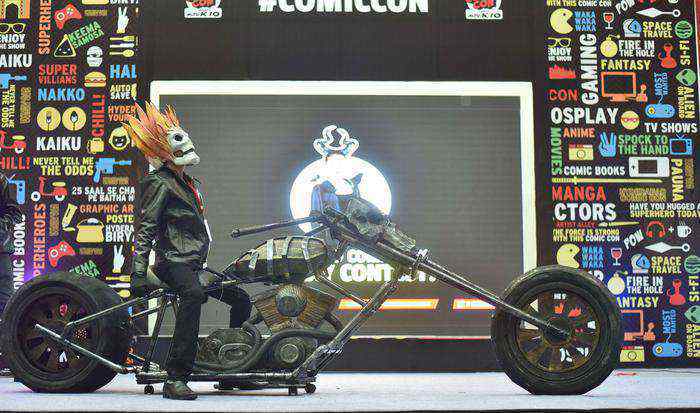 The family that cosplays together, stays together. Incredibles indeed!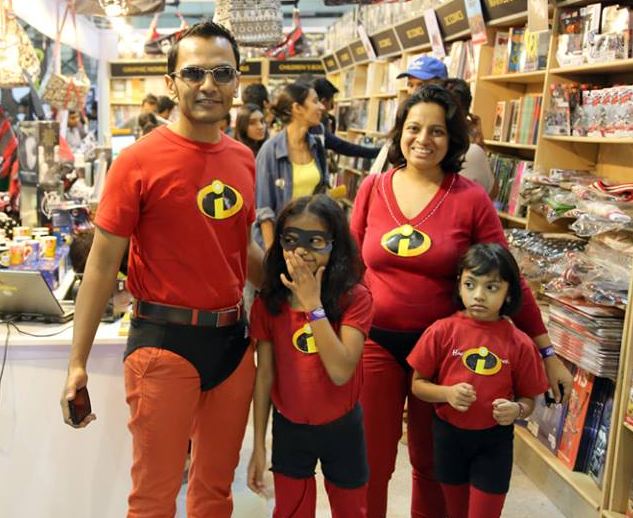 Chewie and Boba, both men of few words and firm believers of 'actions, speak louder than words.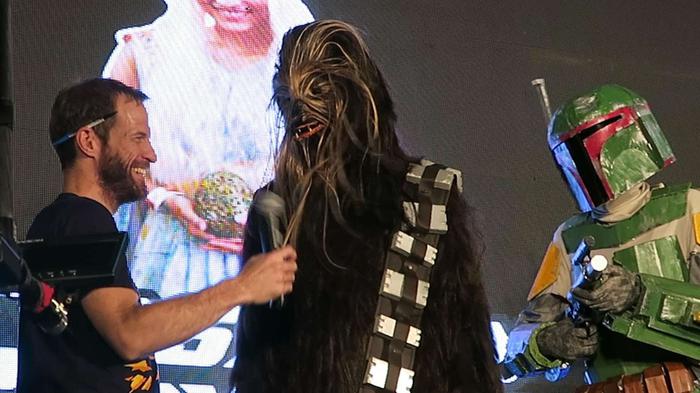 Kids cosplaying their favorite heroes are always the best!
Iron Man: Don't make me use my cuteness repulsors.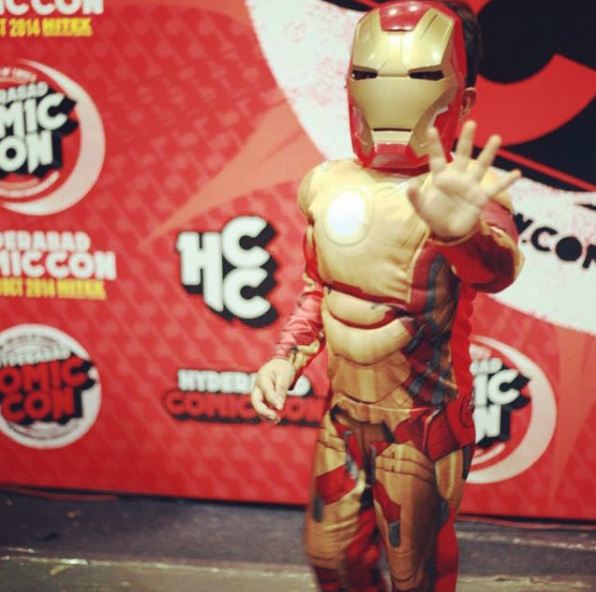 How crowded does Hyderabad Comic-Con get? Well, see for yourself.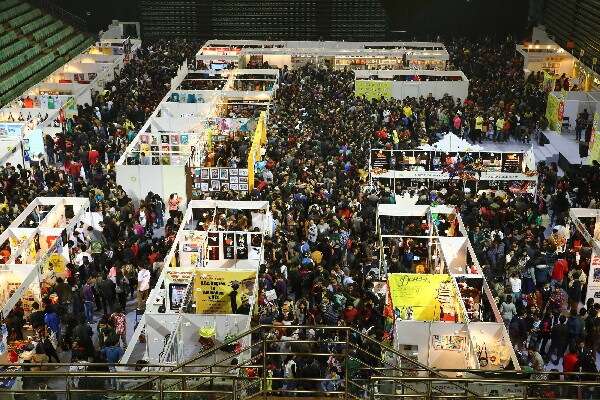 So, are you all excited about Hyderabad Comic-Con?
Have you planned to cosplay? Then, do let us know by commenting below.
If you haven't booked your tickets yet? Book them NOW!