Durga Puja, the biggest festival in eastern India and perhaps the entire country, is a 10-day long affair, but the festivities are at its peak during the last four days. During this festival, every day has a specific significance. And in Bengal (and amongst Bengalis), Saptami to Navami is full of fun, frolic, and food!. It is what they call as 'peak Durga Puja'. So, keeping all that in mind, we bring you this list of the most happening puja days starting from the fourth day onwards i.e. Saptami.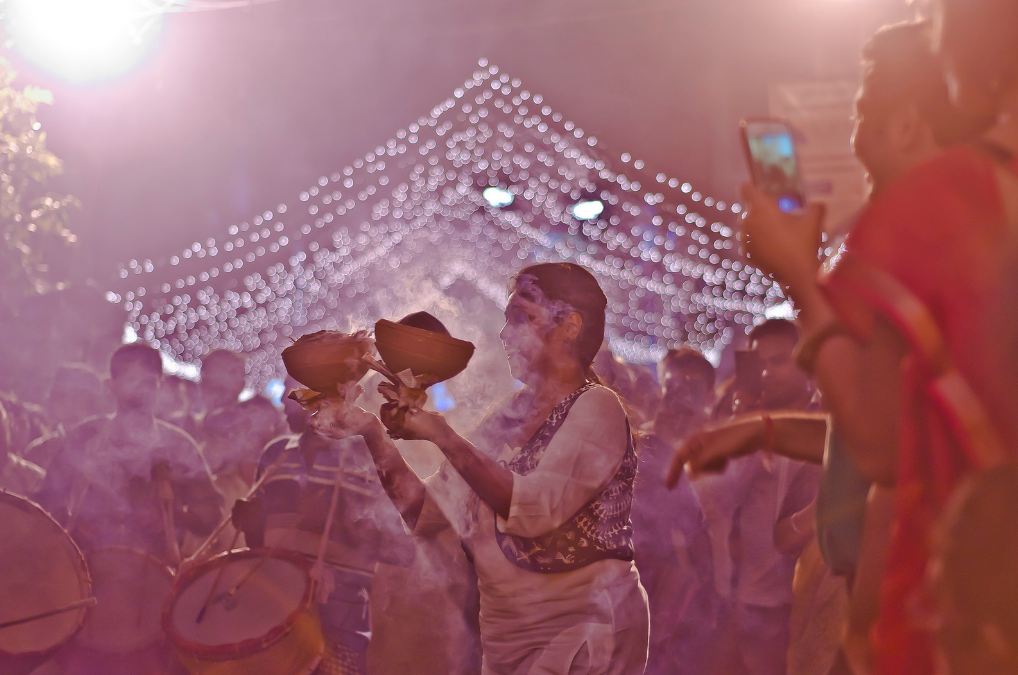 Dhunachi dance or the ritualistic dance carrying the dhunachi (incense burner mostly made of earthenware) is quintessentially Bengali and one of the most recognizable symbols of Durga Puja.
Durga Puja or Durgotsava is indeed one of the most vibrant and joyous festivals of Bengal. The 9-day festival is called Navratri in the northern parts of the country. It is one of the grandest festivals celebrated in the country. With enchanting decorations, stunning celebrations, and religious recitals, the festival is one of the most beautiful things to witness if you are in Bengal.
The colors, crowd, and exciting cacophony commence from Shasti (6th day) evening but the maddening dhak beats intensify during Saptami. Although Shasti marks the inauguration and unveiling of the community-organized Puja pandals Saptami is when pandal hopping begins in full swing.
When do you celebrate Durga Puja this year??
This year, Mahalaya falls on September 25. It is believed that on Mahalaya, Durga descends to Earth. So naturally, Shashti, the day everyone welcomes Goddess Durga and festivals are inaugurated, falls on the 1st of October. Saptami to Dashami is from 2nd October 2022 to 5th October 2022.
What are the days of Durga Puja and why are they special?
Saptami- Navpatrika or Kolabou Puja and Saptami or Kalaratri Puja (midnight puja of Goddess Durga)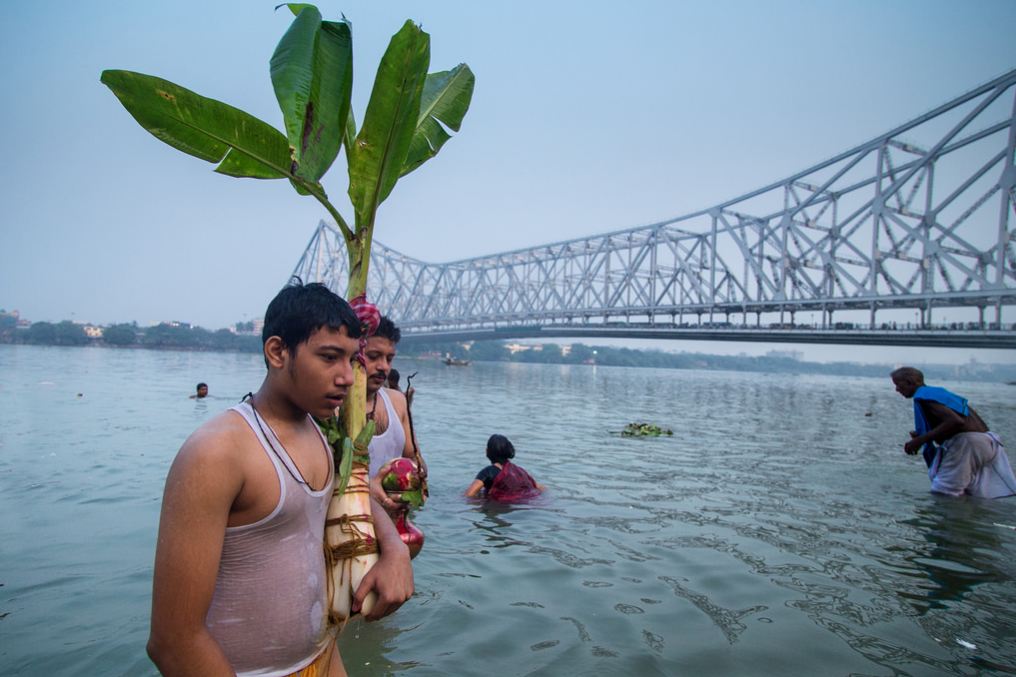 On the Saptami morning, the Goddess is invoked within the bundle of 9 plants or Navpatrika. These nine plants (signifying the nine aspects of the mother goddesses) are tied to the banana plant also called Kolabou, often referred to as Lord Ganesh's wife. The Navpatrika is then placed beside Goddess Durga's idol for the entire duration of Durga Puja. This ritual generally occurs in the early hours of the morning.
Ashtami- The 8th day of Durga Puja is considered to be the most important day, from a ritualistic angle. On this day, Ashta Nayikas (Eight Shaktis or Power) and Goddess Durga's weapons are worshipped. It is also believed that on this day Goddess Chamunda (a form of Durga) appeared and destroyed three different associates of Mahishasura (Chanda, Munda, and Rakhthabija). Pushpanjali (worshipping with a handful of flowers) is considered to be an important part of the ritual!
Navami– Mahanavami is the 9th day of Durga Puja. It is believed that the epic battle of good vs evil lasted for nine days, and the 9th day saw Durga vanquishing Mahishasura through her power and wisdom.
Dashami- Vijay Dashami or the tenth day is celebrated throughout the country in different ways. However, in Bengal it is a sad day for most as Goddess Durga goes back to Mount Kailash, and most Durga statues are immersed in Ganga. Sweets and hugs are common on this day, and everyone goes back to their regular life, and waits anxiously for the next year.
Dress to impress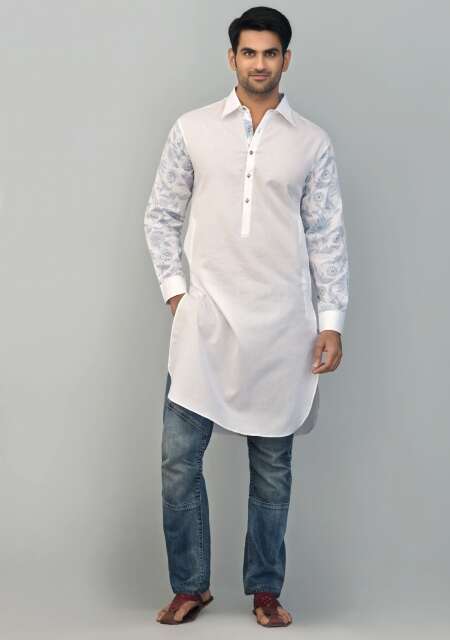 Before nose-diving into the cultural aspect of Durga Puja, keep it light and breezy on Saptami. Wear something ravishing yet straightforward that will boost your confidence level at the same time make you look the best. Recommended dress code for guys: Kurta and Jeans.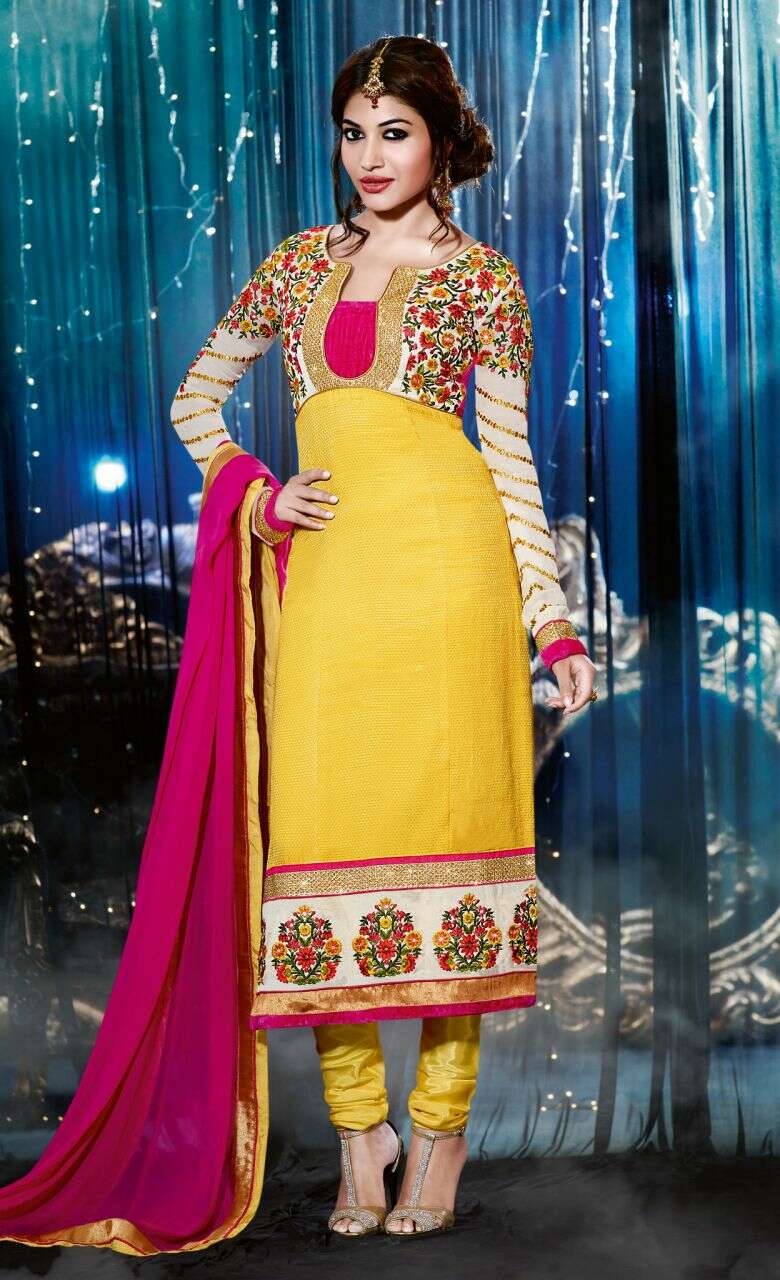 Same goes with women's wear, an ornate and elaborate salwar will do just fine. Pair it with the appropriate earnings and head ornaments such as maang tikka. Don't forget to buy ethnic wear without burning a hole in your wallet with offers from TataCLiQ, Amazon, Flipkart, Myntra, etc!
For the love of food
Bengali folks and food is a love story for the ages. They love food more than anything else in this world. As such, the fascination with food is at an all-time high during Durga Puja. The Bhuri Bhoj is a foodie's delight. During these 4 days, you will rarely find people staying home and eating in and saying, "Nay 'tis the season of spendthrifting".
Oh! And before we unveil the list of must-try eats if you are vegetarian don't worry, you will have plenty of options to choose from since most households have a strict veg food policy till Dashami.
This Saptami you might want to indulge in:
Luchi and Aloor Dom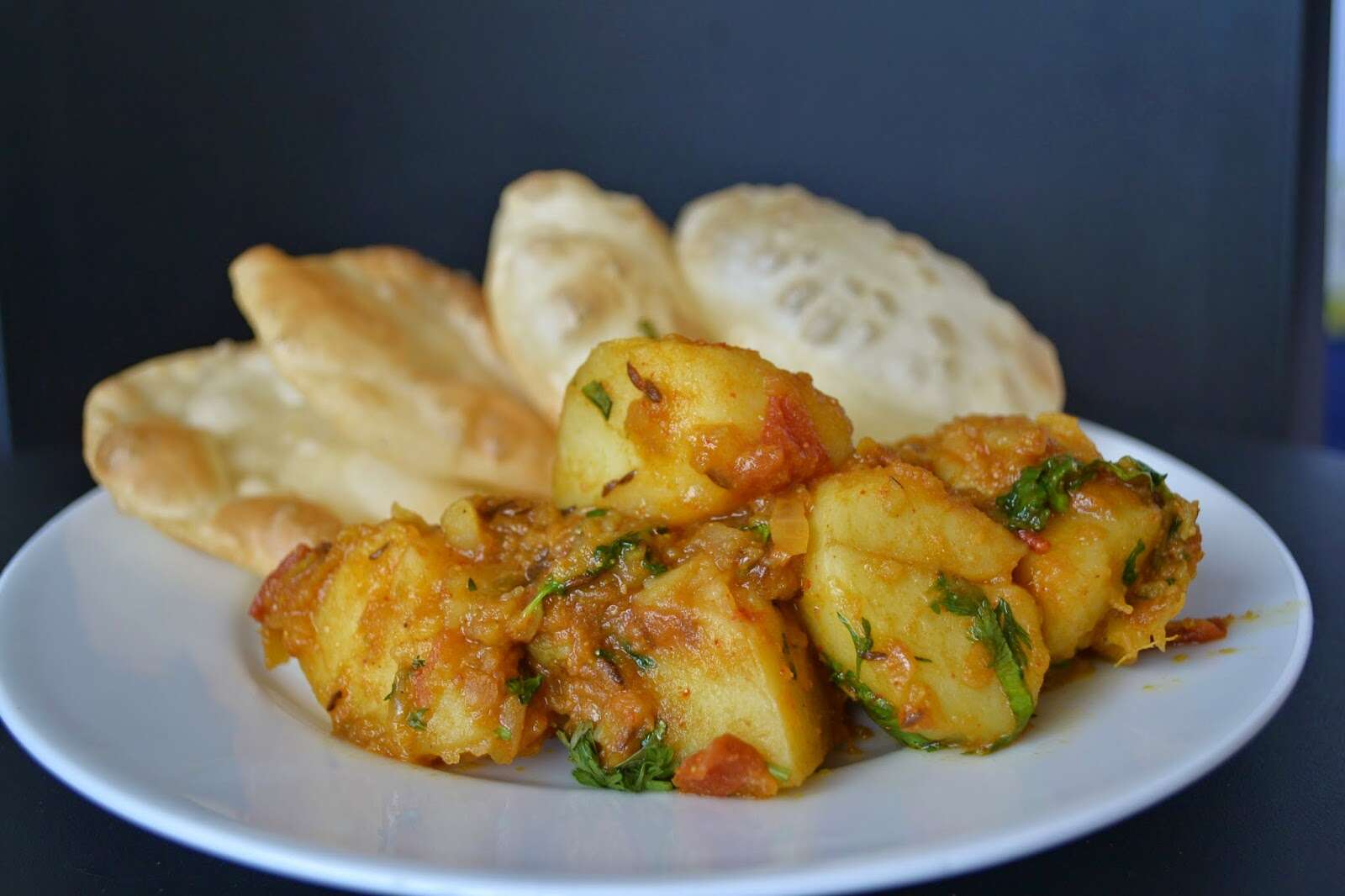 This Durga puja, enjoy this simple yet filling and not to mention yummy breakfast dish. Appropriately spiced aloo dum with lighter than muslin luchi is the perfect morning breakfast!
Jhir Jhire Aloo Bhaja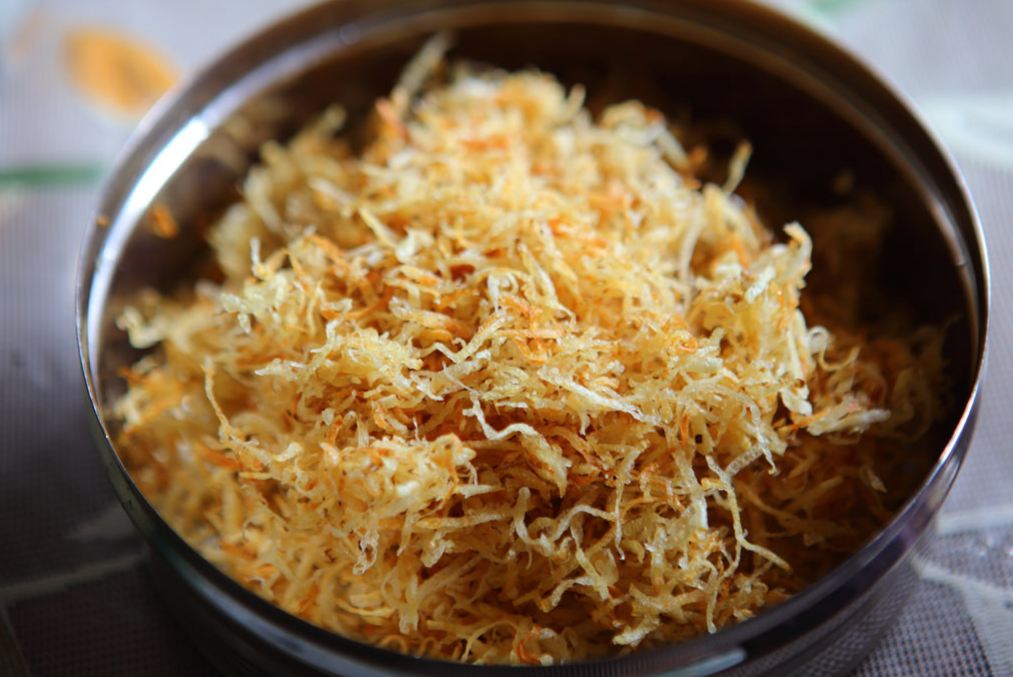 French fries? You'll forget all about it once you try this Bengali-style Julienne potato fry! Best enjoyed with steamed rice and shukto (or dal).
Shorshe Ilish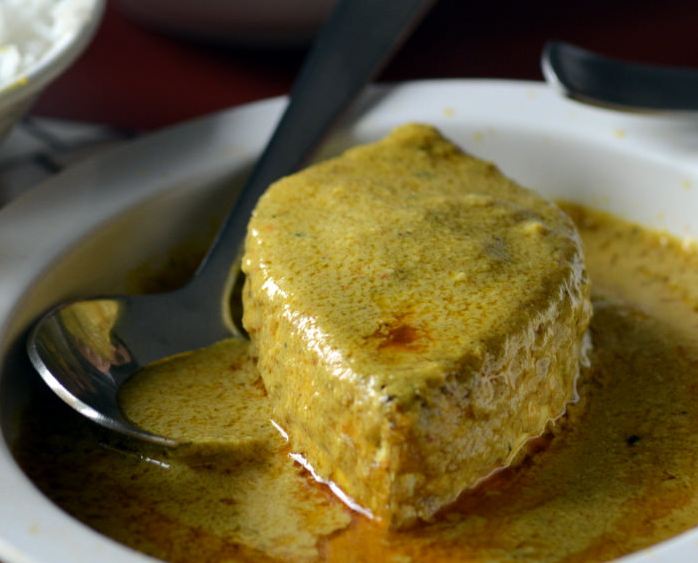 There are two types of people in this world: Those who love illish (Hilsa) and those who haven't tried it yet. The Bengali people will swear by all that is holy, that the shorshe illish (Hilsa cooked in mustard sauce) is heaven on earth and quite rightly so.
Note: First-timers, beware! The tiny bones of illish can be a pain in the neck but it is all worth it.However, restaurants do offer boneless variations but ain't nothing like the real deal.
Dimer Chop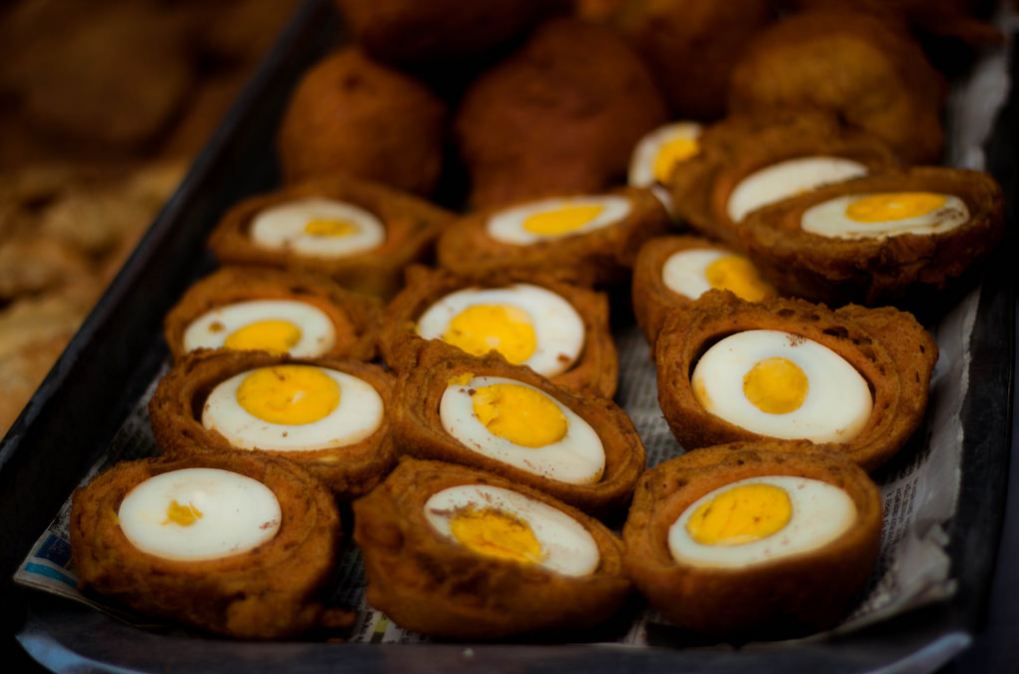 Moving on to the snacks, this particular delight is readily available at roadside vendors and finds a place among many prestigious erudite meets and greets. There's nothing much to it- dim'er chop is essentially boiled egg in a batter that is deep fried. Makes for a great tea-time snack.
Mochar Chop
This quite unusual snack is a delicacy among Bengali household snacks. Mocha is the flower of the banana plant. Mocha'r chop as the name suggests is made by cooking the banana flower before rolling it into balls made of dough and deep-frying them. Best enjoyed in the company of friends, family, and piping hot cups of tea. Condiments used can be kasundi (mustard sauce) and ketchup.
Kolar Bora or Banana Fritters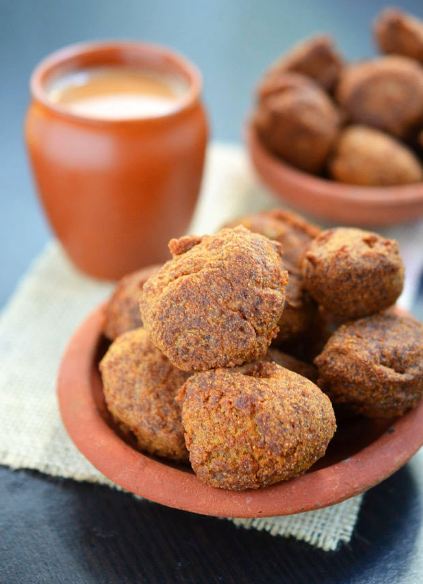 The love affair with bananas doesn't end with Mochar chop, rather it extends to kolar bora or fritters made out of bananas. Served best with tea!
So, what are your plans for this year's Durga puja? Are you going to travel all the way to Kolkata to take part in the festival? If yes, then get ready to experience India's largest festival. If not, hurry up and book your tickets right now!!
Need fashion and accessory suggestions for Ashtami, Nabami, and Dashami? Check out more of our articles for tips on ethnic wear and websites that house them!
Are you a certified Durga Puja addict? Got anything more to add? Let us know in the comments section below!
<div class='toc'><ul><li><a href=#When-do-you-celebrate-Durga-Puja-this-year??><b>When do you celebrate Durga Puja this year??</b></li><p> <a href=#What-are-the-days-of-Durga-Puja-and-why-are-they-special?>What are the days of Durga Puja and why are they special?</p><p> <a href=#This-Saptami-you-might-want-to-indulge-in:>This Saptami you might want to indulge in:</p></ul></div>