What does it take to become industry leaders and consistently maintain pole position? Passion, commitment, vision and a team of dreamers willing to put a shift in. GrabOn found its humble origins in a team of five members with an aim to help the average Indian shopper save big every time they shop online. Our obsession with helping you #SaveOnEverything has made us the country's most preferred savings destination.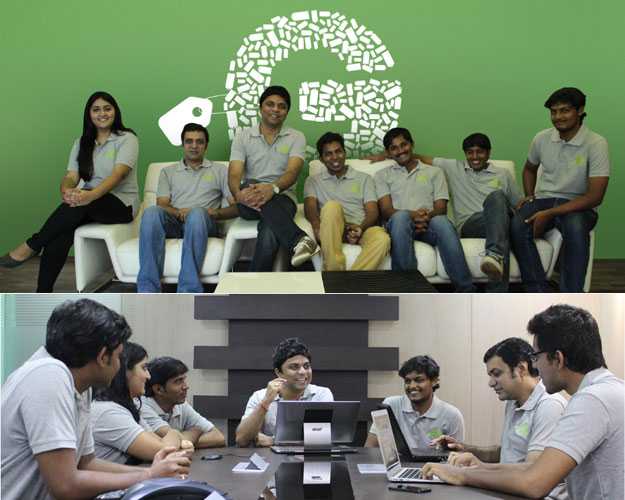 It has been six years since we began this journey. We have delivered quality coupons, latest and best offers every day since then. We love helping you save as much as you like saving on your expenses. It has been a wonderful relationship and we hope to continue providing you even more savings than before. On this occasion of our sixth anniversary, we have decided not to wax lyrical and instead focus on the key aspects that make us who we are.
Before we begin, check out our Facebook page for special surprises and exciting goodies!
So, without any further ado, here are six things that make us India's #1 coupons & deals marketplace:
1. It's always about YOU
Our customers are always our top priority. Everything we do, every decision we take is based on the insights we gather from your feedback. Ever since the first day, we have tried to provide you the ultimate coupon browsing experience. The only constant through multiple website redesigns and flow changes has been a smooth and seamless user interface and experience. We have always prioritized your ease of usage, and have opted for a non-intrusive design with no irritating pop-ups and subscription boxes. Keeping with the tradition, we have something big planned just for you in the next few days, so keep an eye out for that!
2. Money saved is Money Earned
At GrabOn, our mission is to help you save on every single online purchase. Last year alone, GrabOn helped Indians save close to 5.2 billion rupees. We have ventured into the online gifting segment with GrabOn Gift Cards to help you save while shopping for gifts. Thanks to our users like you, we have sold over 1 million e-Gift Cards and vouchers since 2018. We know how much you love a steal deal, rest assured we're doing everything we can to come up with more ways to help you save.
3. Finding New Avenues To Save
We are on the constant lookout for new verticals and categories where we can help you save. Our team ensures this by onboarding top players from previously unexplored verticals. We have forged strategic alliances in aviation, banking, OEM, payment gateways and more. Our partnerships with ICICI Bank, IndusInd Bank, Spicejet, Airtel Money, Xiaomi, Truecaller, PhonePe, NPCI have provided you new opportunities to save. We are hopeful of continuing this trend of entering into new segments and offering you even better deals in the future.
4. We Excel At Innovation
Back when coupon websites used to be cookie-cutter templates, we dared to be different. We opted for a user-focused design and you clearly loved it. Innovation runs deep in our organizational philosophy. In fact, GrabOn was the first in the industry to introduce the Buzz Notification feature to alert you with the latest coupons, hottest offers and ongoing sales. Since then a lot of similar features have flooded the market with very few actually succeeding to do what we did. Our savings app comes with Coupon Finder and Cab Finder, which help you find the best coupons for online shopping and cab-hailing respectively, without switching between apps! Neat, huh? We have a lot more aces up our sleeves, so stay tuned for upcoming innovative offerings from GrabOn.
5. You Love Us, We Love You Back
We could not have become India's #1 coupons and deals company without your love and support. We love you to the moon and back. Every year we plan and organize contests to help you win big prizes and amazing goodies. Our Bachat Wali Diwali and Christmas Carnival are hugely popular drawing over 90,000 players. With gift hampers like smartphones, Smart LED TVs, and international flight tickets our Cricket Fantasy League is hotly anticipated every year. Diwali is on its way and we'll be back with the 5th edition of Bachat Wali Diwali pretty soon. So, stay tuned!
6. We Stand Up For What We Believe In
We as an organization have never shied away from our social responsibility. We believe in doing our part and making the world a better place to live in. We actively campaigned during Kerala floods and tied up with Ketto to raise funds for the affected people.
We took a stand against acid attacks by partnering with Stop Acid Attack and Cafe Sheroes. We have actively partnered with NGOs like CRY, Annamrita, YouWeCan to raise awareness about issues like child labor, basic education, and fighting cancer, through our charities page. We are dedicated to working towards a bright and hopeful future for the generations to come.
So, these were the six things that drive us as an organization and make GrabOn what it is. And on the occasion of our sixth anniversary, we would like to thank you again for loving and supporting us. We hope to provide you even better service in the years to come.
Do tell us about your experiences with GrabOn by tweeting us @GrabOnIn and using #GrabOnSuperSix.