All thanks to the festive season, it's raining "sale" everywhere. Flipkart is back with its Big Billion Days Sale and Amazon is also geared up with the Great Indian Festival.
Is it just the hype?
All the jaw-dropping price-slashes raise one question in many Indians- are these big sales a hype or is they actually the real deal? The answer is that they are 100% authentic and reliable. In other words, they are the real deal.
Also, these sales are a 50-50 benefit scheme for both the seller and buyer. The over-the-top publicity gives the buyer better recognition, and we lucky customers get some awesome discounts at the same time.
7 Reasons why you shouldn't miss the 'Big Sale'
The reasons why you should actively participate in Amazon Great Indian Sale and Flipkart Big Billion Sale are hard to count on fingers. Ofcourse, sometimes you may miss out on the things you wanted to buy and sometimes the seller can't handle the bandwidth. But the pros clearly outdo the cons here. The reasons why the big sale is the best arrangement for shoppers, and actually a swell opportunity for buyers, are given below:
1. Wish-list Comes True
This definitely is the number one reason why no one should miss out on these sales. All the things you have been saving in your wish-list can finally be bought at the best price possible. Those high-price Fossil watches or that superb quality Biba Lehenga? Or all those super cool gizmos and gadgets that you've saved for 'another day'? Well, You can buy them now.
2. Something for Everyone
These sales make everyone happy because there is something for everybody. Be it fashionistas, gadget freaks, home-makers, shoe-holics – you name it and there will be something for them as well.
3. Branded Stuff
If you are thinking that these big sales are cheap and may feature low-quality products, then you are wrong! These sales will give you the best of the best branded products at the most affordable prices possible.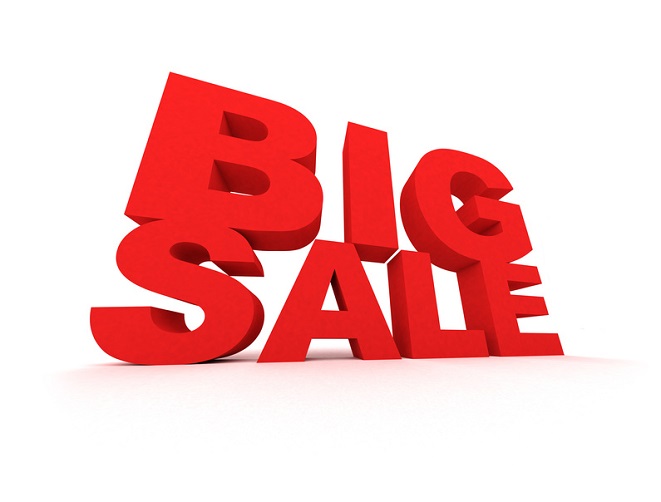 4. Jaw-dropping Prices
You won't believe your eyes when you look at the prices! Without any second thoughts, I think sales give you best discount possible. Obviously, because where will you get a 15k Tommy Hilfiger watch for just 6k. Think about it.
5. Best Gifts
Sales are the best time to buy gifts for your loved ones. You can shop for the best branded products and it won't even burn a hole in your pocket.
6. Limited Editions
Remember those times when you wished you could own your favorite limited-edition product but it always highly priced? Sales will get you the same limited editions at a much lesser price.
7. Buy Now Surprise Later
You don't need to wait for the next month to buy something for his/her birthday. Plan in advance, buy it during the sale time and get ready to throw the best surprise one could possibly think of.
We can go on and on to tell you why you should not miss the big sale. But if we continue you might miss this unbelievable sale happening right now at Flipkart. Also, there is another massive sale happening at Amazon. Yes, we know it's like Christmas came early but you need to hurry to catch the deals on time.