All thanks to the festive season, its raining "sale" everywhere. Flipkart is back with its Big Billion Days Sale and Amazon also came up with its "Great Indian Festive Sale". Obviously, Snapdeal did not want to be left behind so it is running its Pre-Diwali Sale yet again.
But are these big sale a hype or is it actually the real deal?
Sale time is always the real deal and you can pick up incredible stuff at slashed prices. Also these sales is a 50-50 deal for both the seller and buyer because of the over-the-top publicity. Sometimes you miss out on the things you wanted to buy and sometimes the seller can't handle the bandwidth. However, this still secondary! The reasons why big sale is the best arrangement for shoppers and actually a swell opportunity are given below:
1. Wish-list Comes True
This definitely the number one reason why no one should miss out on such sales. All the things you have been saving on wish-list can be bought at the best price possible. Those high-brand watches or apparels. Or those super cool gizmos and gadgets. You can buy them now.
2. Something for Everyone
These sales make everyone happy because there is something for everybody. Be it fashionistas, gadget freaks, home-makers, shoe-a-holics – you name it and there will be some thing for them as well.
3. Branded Stuff
If you are thinking that these type of big sale are cheap and have all local items stuffed. Then you are wrong! These sales will give you the best of the best branded products at the most affordable price possible.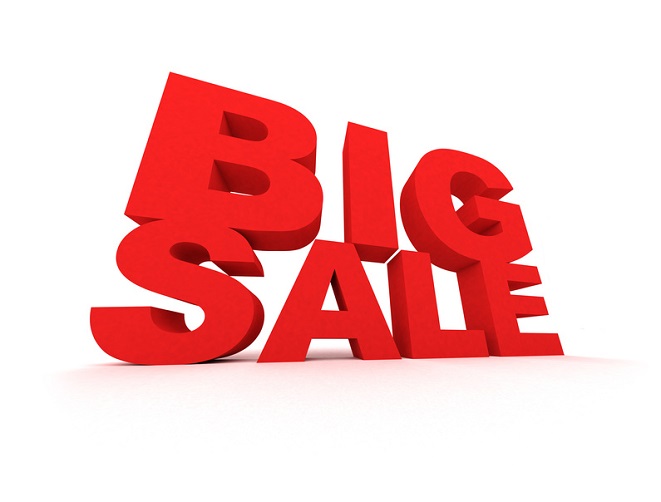 4. Jaw-dropping Prices
You won't believe your eyes even after looking at the prices. Because there are so low! Without any second thoughts, I think sales give you best discount possible. Obviously, because where will you get a 15k Tommy Hilfiger watch for just 6k. Think about it.
5. Best Gifts
Sales are the best time to buy gifts for your loved ones. You can shop for the best branded products and it won't even burn a hole in your pocket.
6. Limited Editions
Those moments when you wish you could own your favorite limited editions but it always highly priced. Sales will get your the same limited editions at much less price.
7. Buy Now Surprise Later
You don't need to wait for the next month to buy something for his/her birthday. Plan in advance, buy it during the sale time and get ready to throw the best surprise one could possibly think of.
We can go on and on to tell you why you should not miss the big sale. But if we continue you might miss this unbelievable sale happening right now at Flipkart. Also, there is another massive sale happening at Amazon. Yes, we know it's like Christmas came early but you need to hurry to catch the deals on time.