Imagine standing at the edge of the world or coming out of an amazing dip in the sea, these are the moments that make life beautiful. These moments become memories which are worth reliving over and over again. Capturing a moment perfectly requires much more than the photographer's skill. Without the right camera, the moment's gone in a blink. The bird has flown away, the sun has set, and the candid smile has disappeared. A camera is a photographer's most important friend, the only thing he/she carries everywhere. Although a smartphone or a DSLR camera does a decent job of capturing these moments, they don't even come close to an action camera's quality.
Action cameras are lightweight, compact and perfectly capture the point of view of the user. Accompanied by a plethora of accessories, the 4K action cameras are your best bet to capture everything, no matter where the action is taking place.
The market is currently flooded with a range of action cameras from high-end and professional ones to the basic. This is very confusing for first-time buyers. So, if you are thinking of getting an action camera, here are 5 budget options available in India, along with their specifications and USPs.
Before we begin, you need to consider a few key aspects while investing in an action camera: Build, durability, waterproof rating, battery capacity, and accessories provided.
Noise Play 2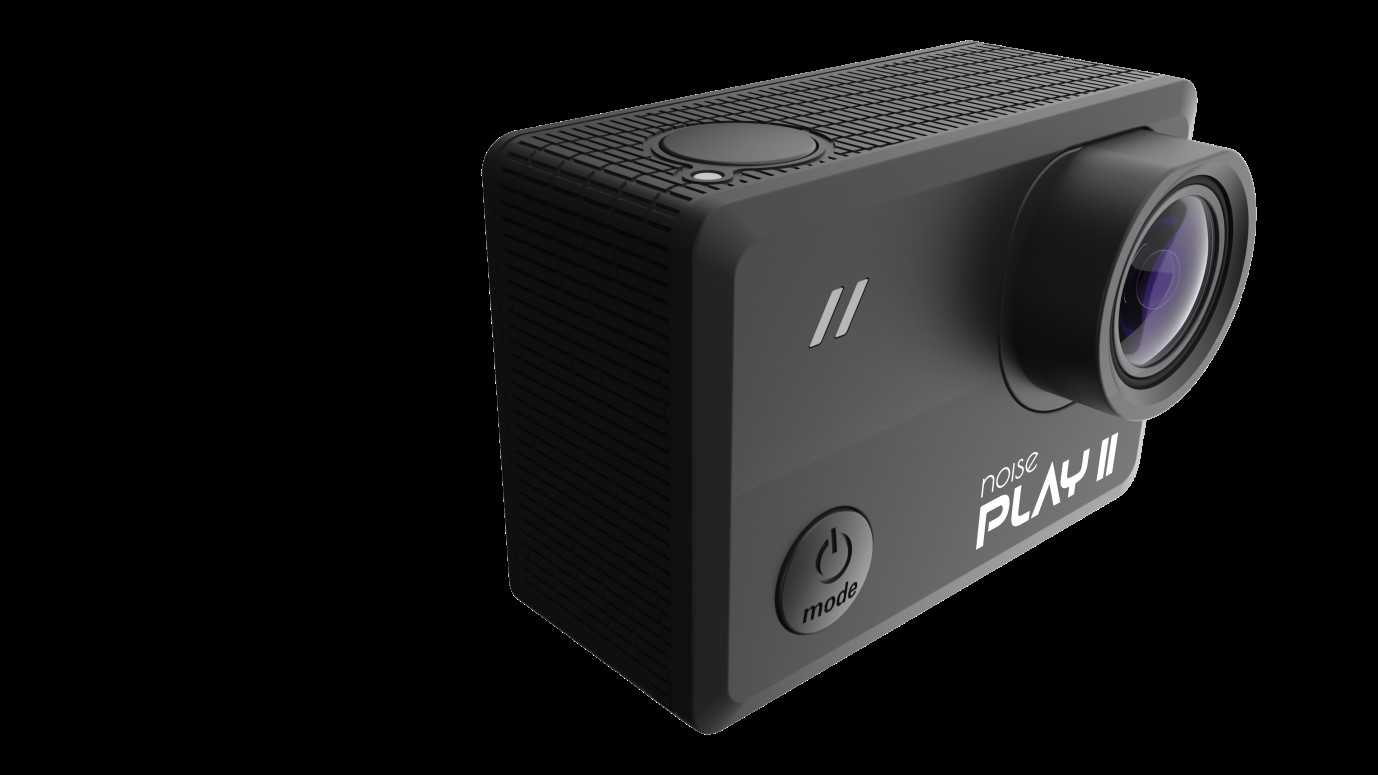 Flagship action camera model by Noise, Noise Play 2 Action Camera has a lot to offer in the budget action camera section. It features a 16MP camera, 4K video resolution and 170-degree wide-angle that gives the camera an edge over its competitors. Combined with a 1200mAh battery that delivers up to 130 minutes of record time and a storage capacity of 128 GB (class 10 memory), it ensures that you don't miss out on any of your precious moments.
Apart from this it also sports a 2-inch touch screen for easy maneuvering between different settings. It comes with 3-axis gyroscope and supports external mic (3.5mm) which makes it an ideal candidate for vloggers or moto vloggers. It falls in the affordable price range below Rs. 10,000.
USPs of Noise Play 2:
1. Rugged &lightweight
2. 2-inch touch screen
3. Built-in WiFi
4. Waterproof up to 30 meters with case
5. Burst, Slow Motion, Time Lapse Mode, WDR, RAW Format, Loop Mode
6. Noise Play 2 App
7. Bigger storage (Class 10 128 GB memory card support)
8. Accessories kit included
The great thing with the brand Noise is that it has different Play action cameras keeping the varying budget in mind. So, whatever your budget, Noise has a camera for you.
Xmate Shot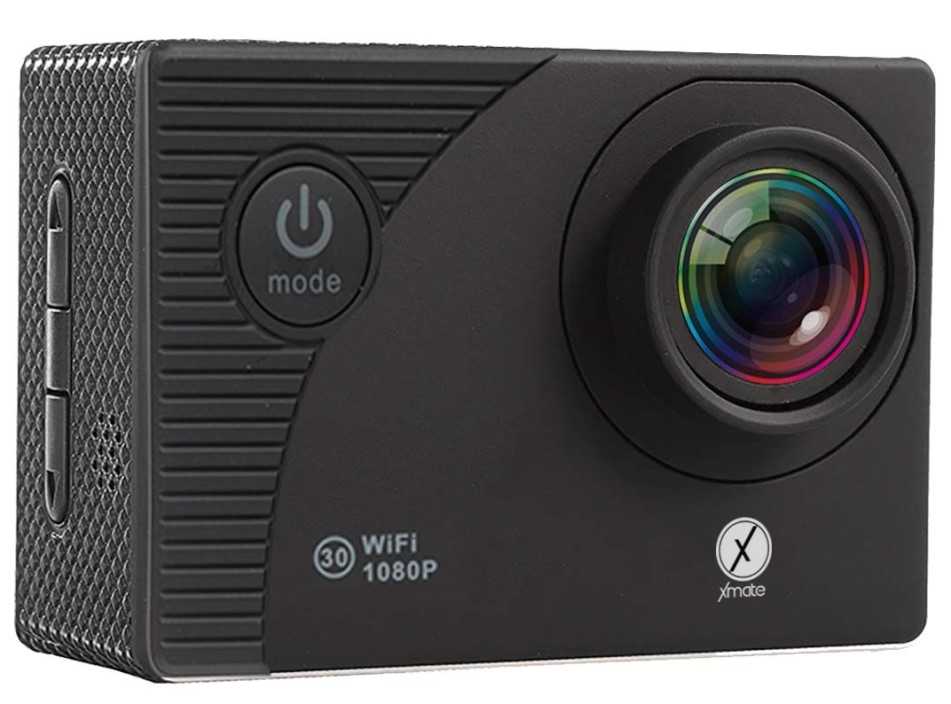 This one is for action camera beginners. Priced below Rs. 5000, it's the perfect match for those who are looking to dip their toes in the action camera segment but without getting completely drenched. The Xmate boasts of 16MP, HD video resolution, and 120 Degree Fisheye Super Wide-angle Lens. It is waterproof up to 30 meters as long as it is in a waterproof case. It comes with a 900mAh battery under its hood that delivers up to 120 minutes of record time and is compatible with a 32GB memory card. It sports a wireless remote camera with an accessories kit and comes with a built-in mic and speaker.
USPs of Xmate Shot:
1. Price point
2. Built-in Wi-Fi
3. Accessories kit included
4. HD video resolution
5. Wide Angle View
AKASO V50X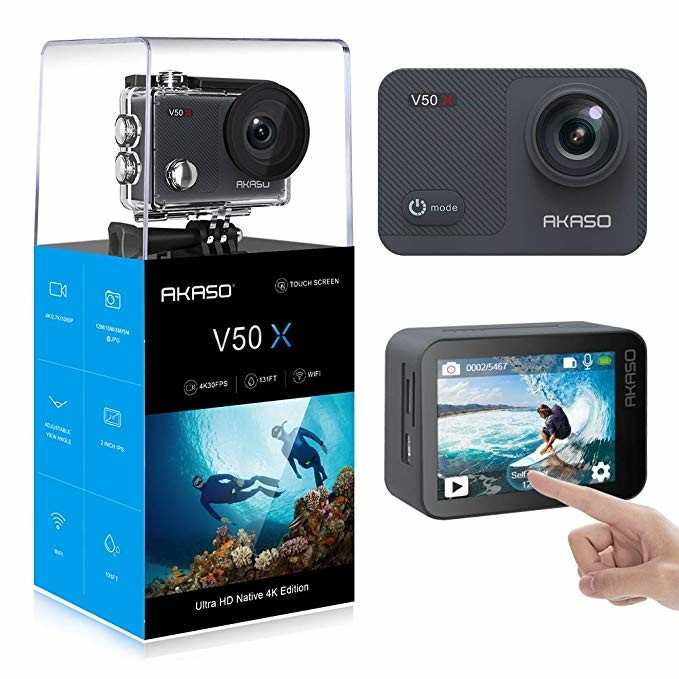 AKASO V50X action camera comes with sports 4K video resolution combined with 12MP adjustable wide field of view. Sporting a 2-inch touch screen IPS display and EIS, it makes for a convenient and easy-to-use action camera. Along with built-in WiFi and Roadcam App, you can review your images and videos and share it on your social media. This is one of the best action cameras under 10000 INR.
USPs of AKASO V50X:
1. 4K Video & 12MP camera
2. 2-inch touch screen display
3. EIS
4. Built-in WiFi & Roadcam App
5. Waterproof with casing up to 30 meters
6. Accessories kit with Remote Control
7. Shoot & Record Mode: Burst, Time Lapse Photo, Time Lapse Video, Slow Motion Video, Loop Recording, Driving Mode, WDR
SJCAM SJ5000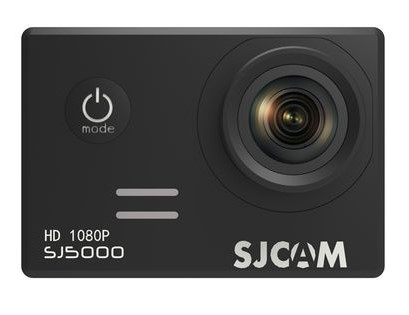 SJ 5000 action camera comes with a 14MP camera and full HD video resolution. It features adjustable 170-degree wide Field of View that allows it to capture as per your preference. Dive up to 30 meters with the sleek and sturdy waterproof case. Equipped with Burst mode and Loop recording, it's your best bet for capturing the action on the go. With the SJ CAM Zone App, you can control, view and share with the touch of your smartphone. Available in the price range below 8000 INR.
USPs of SJCAM SJ5000:
1. 14MP camera & full HD video
2. Built-in WiFi SJ CAM Zone App
3. 64 GB memory card
4. Burst, Time Lapse, Loop Recording, Car & TV Mode.
PROCUS Rush 2.0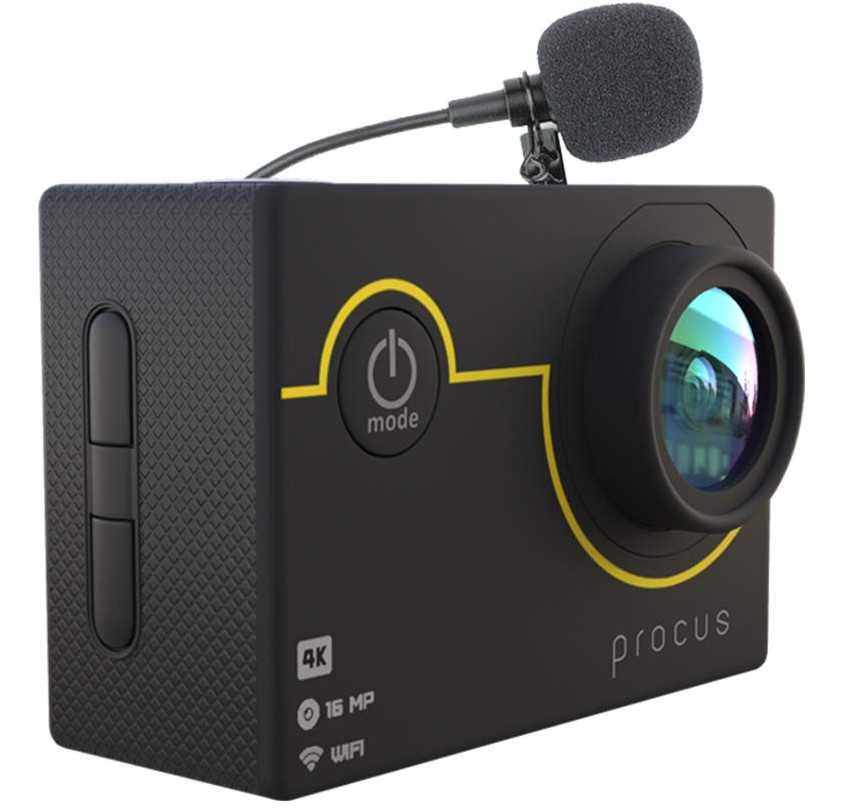 Equipped with an upgraded chipset, PROCUS Rush 2.0 takes on heavy-duty recording with ease. It can record 4k videos and capture 16 MP images. Featuring LCD display, however, it's not a touch screen which is a major drawback. Price range up to Rs. 8,000.
Considering the accessories (2.5mm jack MIC and a wireless wrist remote camera) it comes with, PROCUS Rush 2.0 can be considered as an entry-level Moto Vlogging Action Camera. It also comes with a waterproof case that lets you capture all your underwater adventures up to 30 meters with the waterproof housing.
USPs of PROCUS Rush 2.0:
1. Built-in WiFi & Procus Camera App
2. Burst, Slow Motion, Time Lapse Mode, WDR
3. Accessories kit included
4. Supports 64 GB (Class 10) memory card
5. 900mAh battery
6. Slow Motion, Time Lapse Mode, Loop Recording, Driving Mode.
It doesn't matter if you are capturing a beautiful scenery, recording adventures, or making memories of landmark moments, with a budget action camera by your side, you can record and make moments memorable!